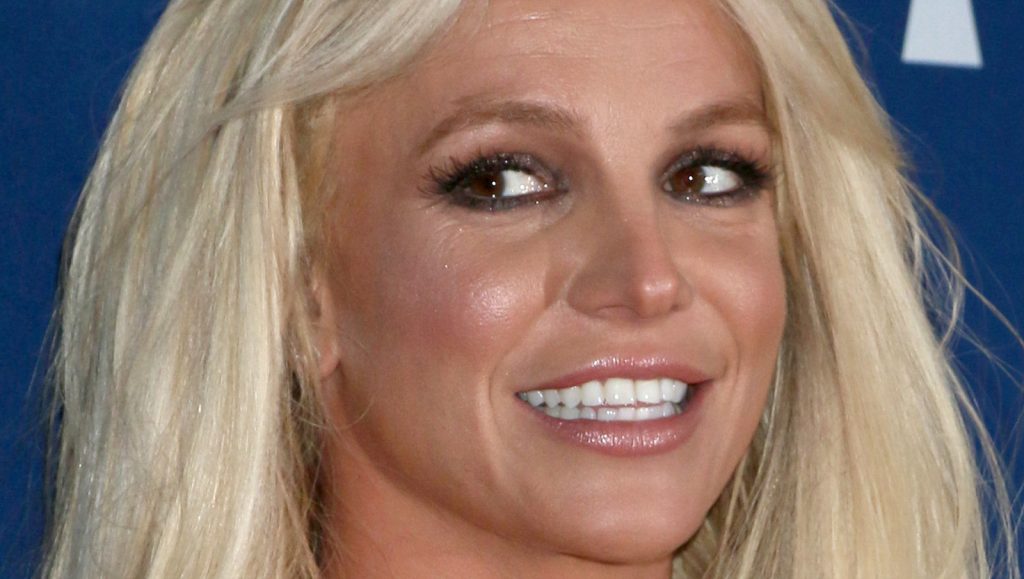 Has any celebrity had quite the journey that Britney Spears has had?
She hit the ground running as a young breakout star who mixed incredible beauty with impossibly catchy lyrics. Later, she had an apparent mental breakdown, and images of her shaving off her hair became an early viral meme.
Later, as public awareness of mental health issues grew, fans learned about Britney Spears being stuck in a conservatorship where her father (who didn't necessarily have her best interests in mind) had control of her finances. This launched the #FreeBritney movement, and that movement threw celebrations around the world when Britney was finally freed from this overbearing conservatorship on November 12.
As for Britney herself? She never stopped singing, dancing, and hoping for a better future. Along the way, she created some TikTok videos that are pure fire, and we have brought you the best of Britney. Just be warned: you're going to want to keep hitting these babies "just one more time!"
Britney is free
Britney Spears was understandably moved at the #FreeBritney movement. So when she actually attained her freedom, she celebrated the fans who advocated for it.
This great video comes with captions about how much Britney loves her fans. And she also gave everyone a new hashtag to use: #FreedBritney. She's using the past tense because that's where her tension is now: in the past.
No coat, no problem
Did you like Britney Spears back in the day and you're wondering if she still has it? Well, this video proves the answer to that question is "hell yes."
As she cheekily notes in the captions, she couldn't find her coat that morning. Instead, she kept warm by dancing fiercely to the rocking music of Lenny Kravitz.
Bringing sexy back
Sure, Britney loves to shake it to singers like Lenny Kravitz. But as this video shows, she loves a good cover, too!.
While a bit conservative by her standards, Britney's different outfits in this video are all to die for. But the real cherry on top is that she is dancing to a cover of "Sexy Back" that is guaranteed to get stuck in your head. Is she shading ex-boyfriend Justin Timberlake?
Shake the snake
What actually makes Britney a great dancer? For our money, it's the fact that she is always willing to try something new.
Take this video, for instance. She is nominally here to show off her red snake top. But she ends up giving us something that is a combination of dancing, meditating, and preparing to fight against Cobra Kai at the big tournament.
The season for change
Celebrities can get stuck in ruts just like the rest of us. But Britney is here to show us how we can break out of those ruts!
In this case, she shows us how she changed her old, pink Christmas tree to a red one. Along the way, she can't help show off a few more looks that are absolutely to die for.
Rocking around the Christmas tree
Britney belatedly realized that her previous video shows more of her than her new tree. Her solution? Post a new video next to the new tree!
We still see some great new looks here. And that includes a spotted outfit that makes it look like Britney is about to go fight Wonder Woman.
Heels and a dress
If you were to look up the definition of "effortless beauty," you'd probably find a picture of Britney Spears. And this video is proof of why that is!
Relatively speaking, this is a simple video: Britney is dressed conservatively and doesn't really dance very much. She said she simply wanted to wear a dress and heels today, and her video about this decision quickly became the most popular thing she ever posted to TikTok.
All the wardrobe changes
As you can imagine, Britney has a number of awesome outfits in her closet. Some of them are ones she can't easily wear out and about, but she doesn't mind flaunting them on TikTok.
While this video showcases several outfits, the one she namedrops is her lace and leather catsuit. Looking at it, we have to ask: is it too late to cast her in The Batman?
Fun with her man
Somewhere along the way, it seems like Britney Spears figured out the secret to happiness. And here it is: you should never take yourself too seriously. And, and don't be afraid to have some fun with your romantic partner!
This video starts out with Britney hanging out inside her massive walk-in shower while her song "Toxic" plays. But when the song gets to its iconic screeching noise, the noise is replaced by the sound of Britney rubbing her face on the shower door! It's even funnier the second time when her fiance, Sam Asghari, gets in on the action.
The couple that works out together
You may not know much about Britney's beau. But once you watch this video, you can understand why Britney is planning to marry him!
The video is basically an action montage of the two performing different workouts together. But they just can't stop smiling and goofing around, and their love and affection for each other are completely infectious.