If you watch enough movies and television shows, it doesn't take long for you to start 'shipping celebrities. After all, these are some of the hottest people on the planet, and it's fun to watch these cute couples find each other and, most importantly, find happiness.
With that being said, there are plenty of couplings that dominated celebrity discourse over the years, including "Bennifer" (Ben Affleck and Jennifer Lopez) and the classic "Brangelina" (Brad Pitt and Angelina Jolie). But there are plenty of cuter and (we're going to say it) better couples worth paying attention to.
Just who are the most underrated celebrity romances in Hollywood? Keep reading to find out!
Ryan Gosling and Eva Mendes
You know how sometimes, it's the things you don't know much about that you find the most compelling? At the end of the day, we're pretty sure this is why we love Ryan Gosling and Eva Mendes as a couple so much.
Rather than chasing headlines, these two are so secretive that we're not even completely sure if they've gotten married yet. But Mendes has referred to Gosling as "my husband" on at least one occasion, and she even has an adorable tattoo on her inner wrist that says "de Gosling," so they are definitely very close.
Ultimately, we can't help but root for this cute power couple that has gone out of their way to avoid the media circus and keep their private life private.
Zoë Saldana and Marco Perego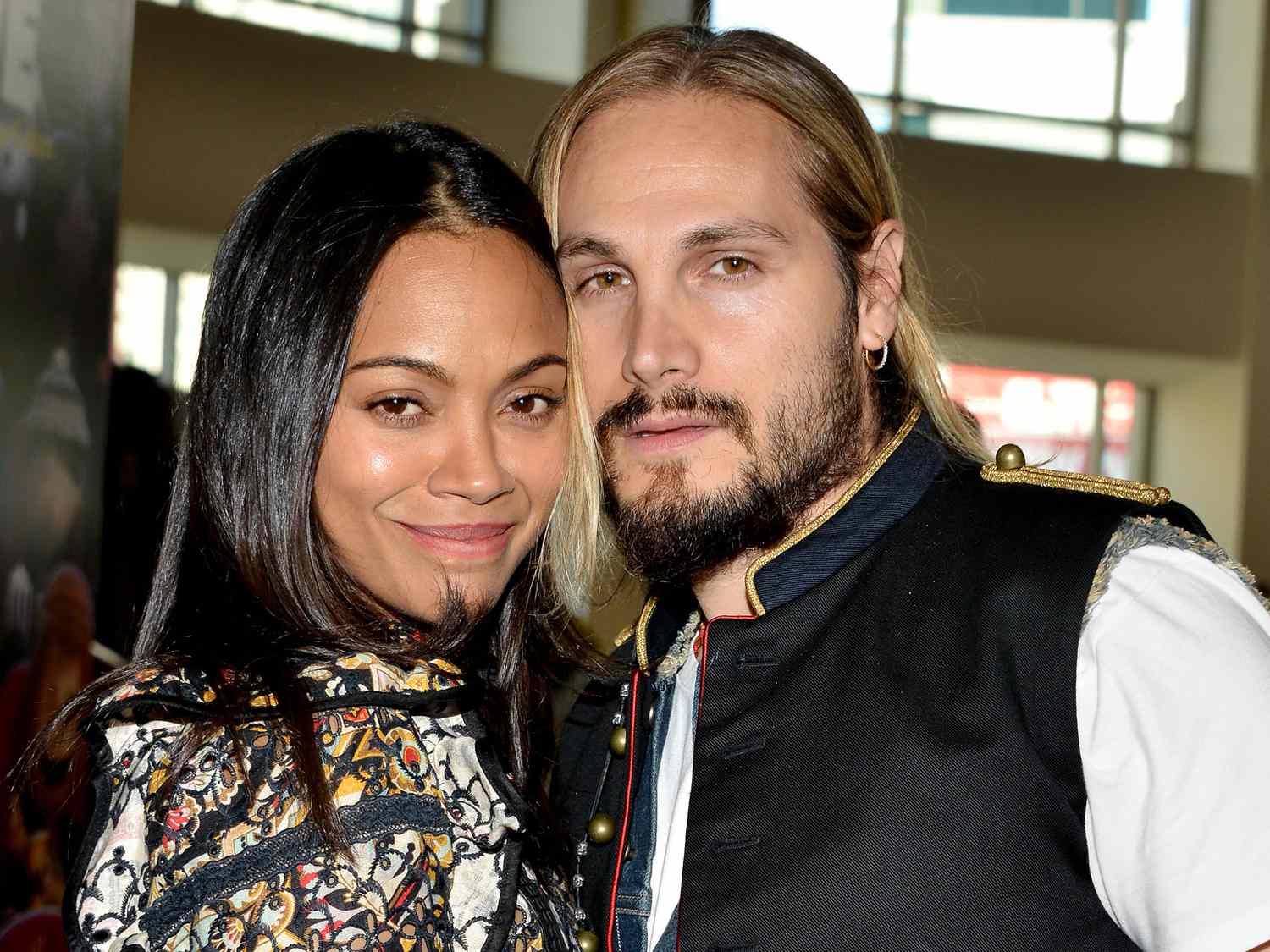 Zoë Saldana is having quite a moment. Not only is she one of the better parts of the Guardians of the Galaxy films, but she is now headlining the various Avatar sequels being helmed by veteran director James Cameron. When she's not filming these major blockbusters, though, she's enjoying time with her husband, Italian artist Marco Perego.
They got married back in 2013, and it's clear whenever they appear in public that these two are crazy for each other. And perhaps to demonstrate the depth of his loyalty, Perego actually took his wife's last name when they got married rather than asking her to take his. He did this even after she warned him that such an action would emasculate him among the Italian artistic community, but at the end of the day, he simply cared more about her than a bunch of nameless critics.
Scarlett Johansson and Colin Jost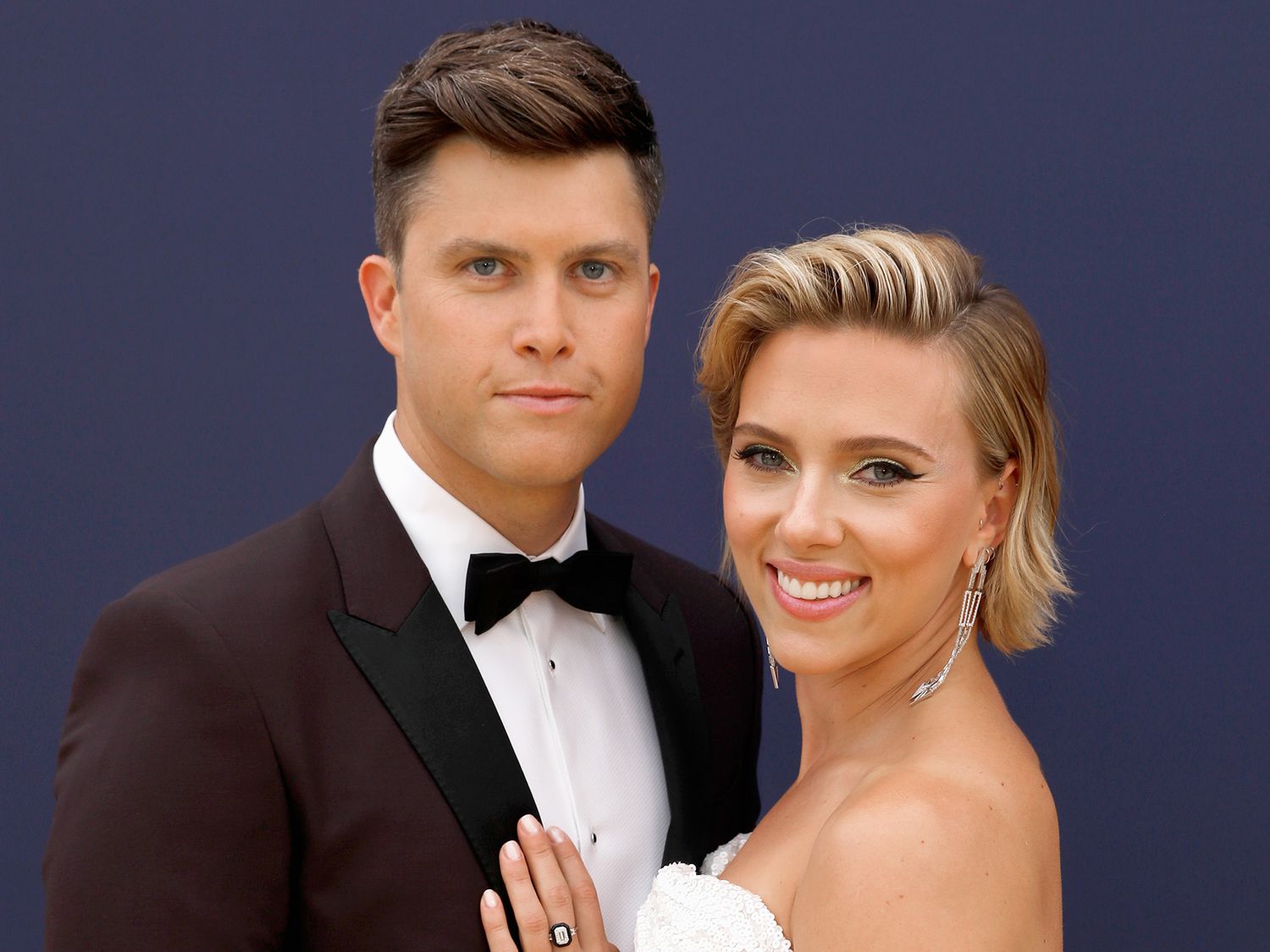 Like Zoë Saldana, Scarlett Johansson is someone who is arguably best known for her many appearances in the Marvel Cinematic Universe. Because of these successful films, many thought she would end up with a handsome Hollywood actor. And she ended up surprising the entire world when she married Saturday Night Live writer Colin Jost.
The two met way back in 2006 when she appeared on SNL and he was writing for the show. Over the years, they grew closer and developed a romance that they went public with back in 2017. In 2020, they got married and then welcomed their first child together in 2021. And if you aren't already rooting for these two as a couple, you need to rewatch Johansson's sixth time hosting Saturday Night Live, in which she kissed Jost on stage after telling the world how grateful she was to meet the love of her life thanks to SNL.
Sarah Michelle Gellar and Freddie Prinze Jr.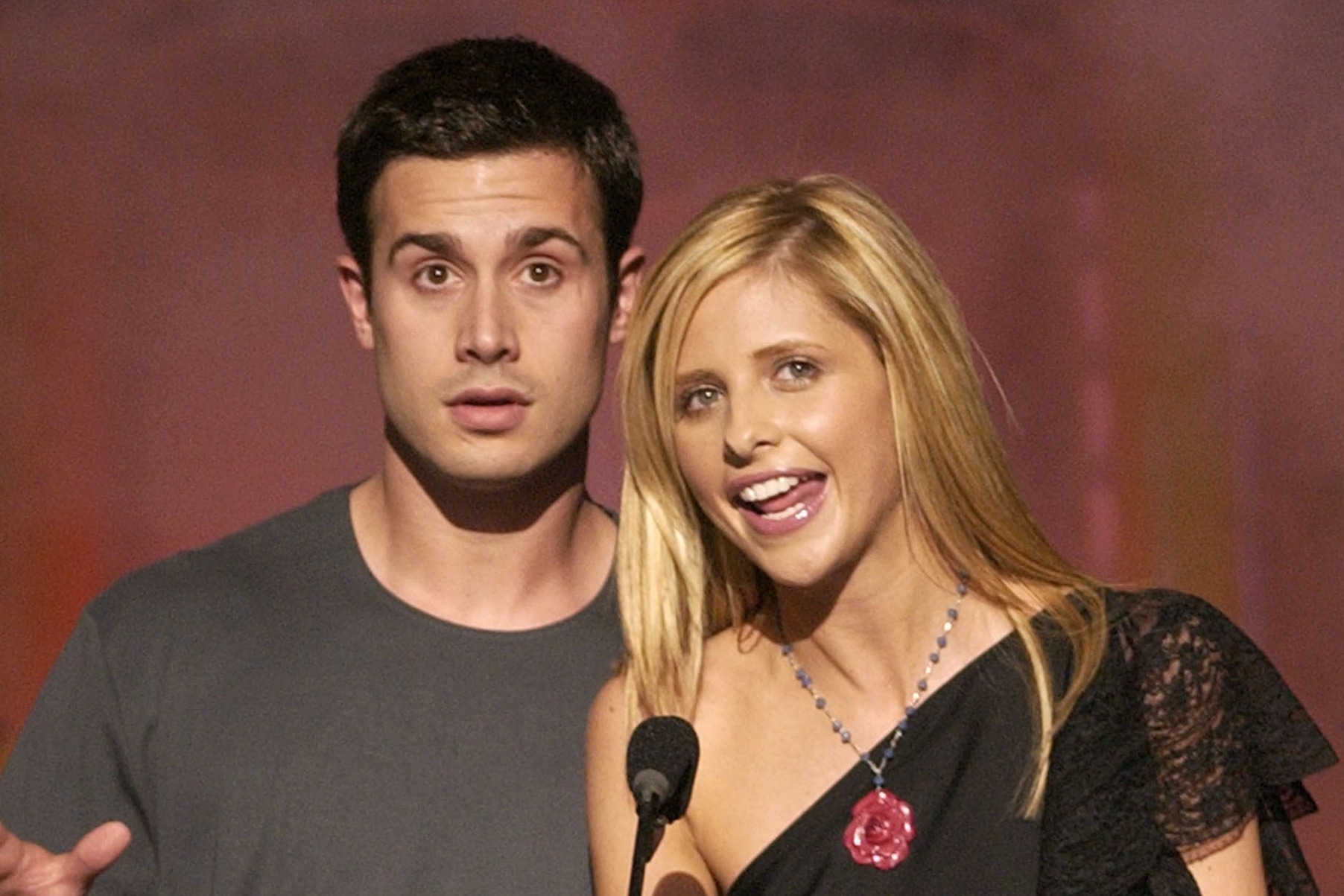 There is always something special about onscreen couples becoming offscreen romantic partners. For example, Sarah Michelle Gellar and Freddie Prinze Jr. once starred as Daphne and Fred in James Gunn's Scooby-Doo, and they had amazing chemistry onscreen. Then again, that came naturally since this cute couple got married in 2002, the same year that film came out.
They are very happily married to this day, and they have a great sense of humor regarding their relationship. For example, when they celebrated their 20th anniversary last year, Sarah Michelle Gellar shared an old Howard Stern clip via Instagram stories. In the clip, Stern teases Freddie Prinze Jr. about how he is marrying Gellar "even though you know that won't last?" Freddie Prinze Jr. confidently responded "Oh, absolutely, it will last," and after sharing the clip to celebrate 20 years of wedded bliss, Gellar tagged Howard Stern and jokingly asked "What do you think? I think you owe us."
Rachel Weisz and Daniel Craig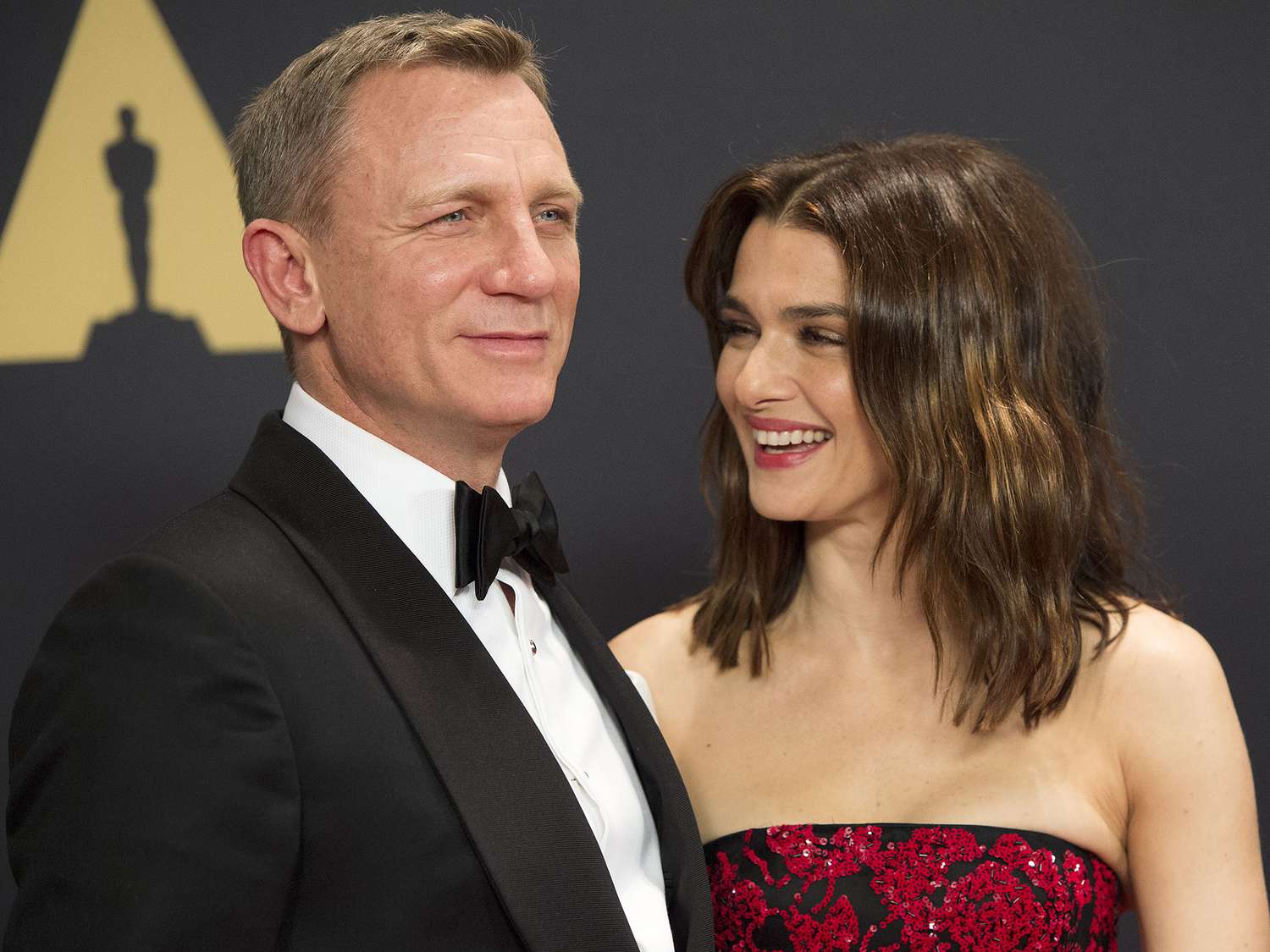 Daniel Craig is best known these days for playing James Bond, but he didn't meet his future wife Rachel Weisz on any Bond film set. Instead, these two met when they were both starring in the 2010 movie Dream House. Even though Weisz had said that she could never previously envision getting married, she and Craig secretly tied the knot in 2011.
Since 2018, this couple now has a daughter together, but it's more than having a child that keeps them close. In previous interviews, Weisz discussed the importance of not necessarily talking about each other during things like press releases for films. By doing so, they preserve the privacy and intimacy of their relationship instead of trading on it for headlines, and that's something we'll always love them for.
Margot Robbie and Tom Ackerley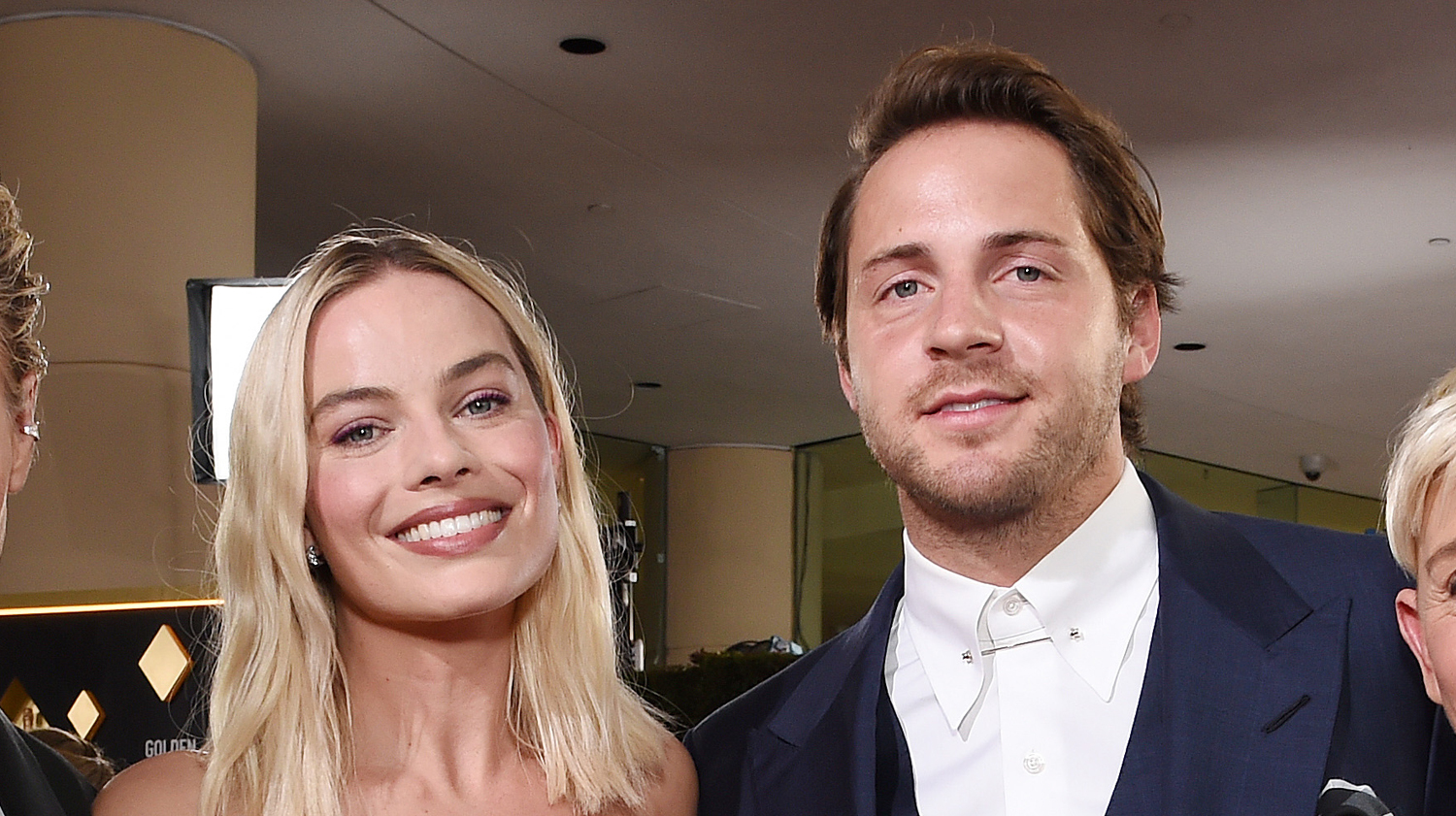 Given how many big names Margot Robbie has worked with over the years, it's not that surprising that she married an actor. But she didn't end up marrying anyone with the celebrity status of, say, Leonardo DiCaprio or Brad Pitt. Instead, she married the little-known actor Tom Ackerley.
The two met in 2013 when working on the film Suite Francaise together. She was an actor and he was an assistant director, and they hit it off in a way that shocked Robbie, who thought she'd forever be a fan of the single life. The two managed to keep getting engaged a secret and then secretly got married in 2016 while in Australia. To this day, they look happy and content in photos together, and they even share a production company, LuckyChap Entertainment, which has produced some of Robbie's biggest films like Birds of Prey.