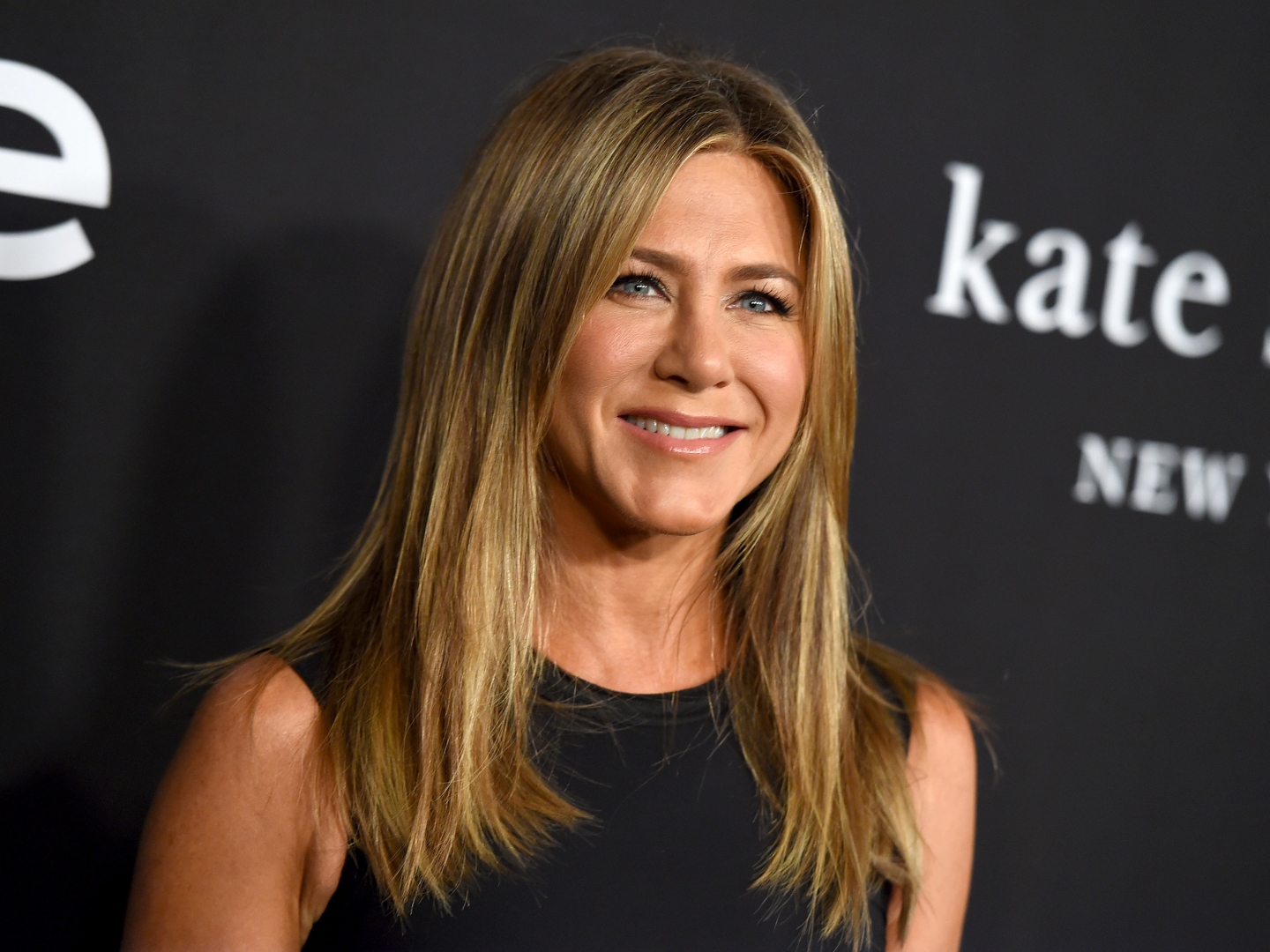 Back at the height of Friends' popularity, Jennifer Aniston was a bona fide fashion icon. Her beautiful girl-next-door looks helped win over audiences all over the world, and it didn't take long for fans to start imitating her famous haircut on the show, giving themselves "the Rachel" in hopes of landing their very own Ross.
However, Aniston remained an icon and sex symbol long after the last episode of her famous TV show. She kept popping up in other television series and especially movies, with each new look hotter than the one before. In fact, she ended up with so many hot scenes that it was nearly impossible to keep track of!
That's where we come in. We've compiled the absolute hottest Jennifer Aniston scenes from TV and film. Ready to see this sultry star as you've never seen her before? Just keep reading, but be warned: you might want to be sitting down first.
Friends (with benefits)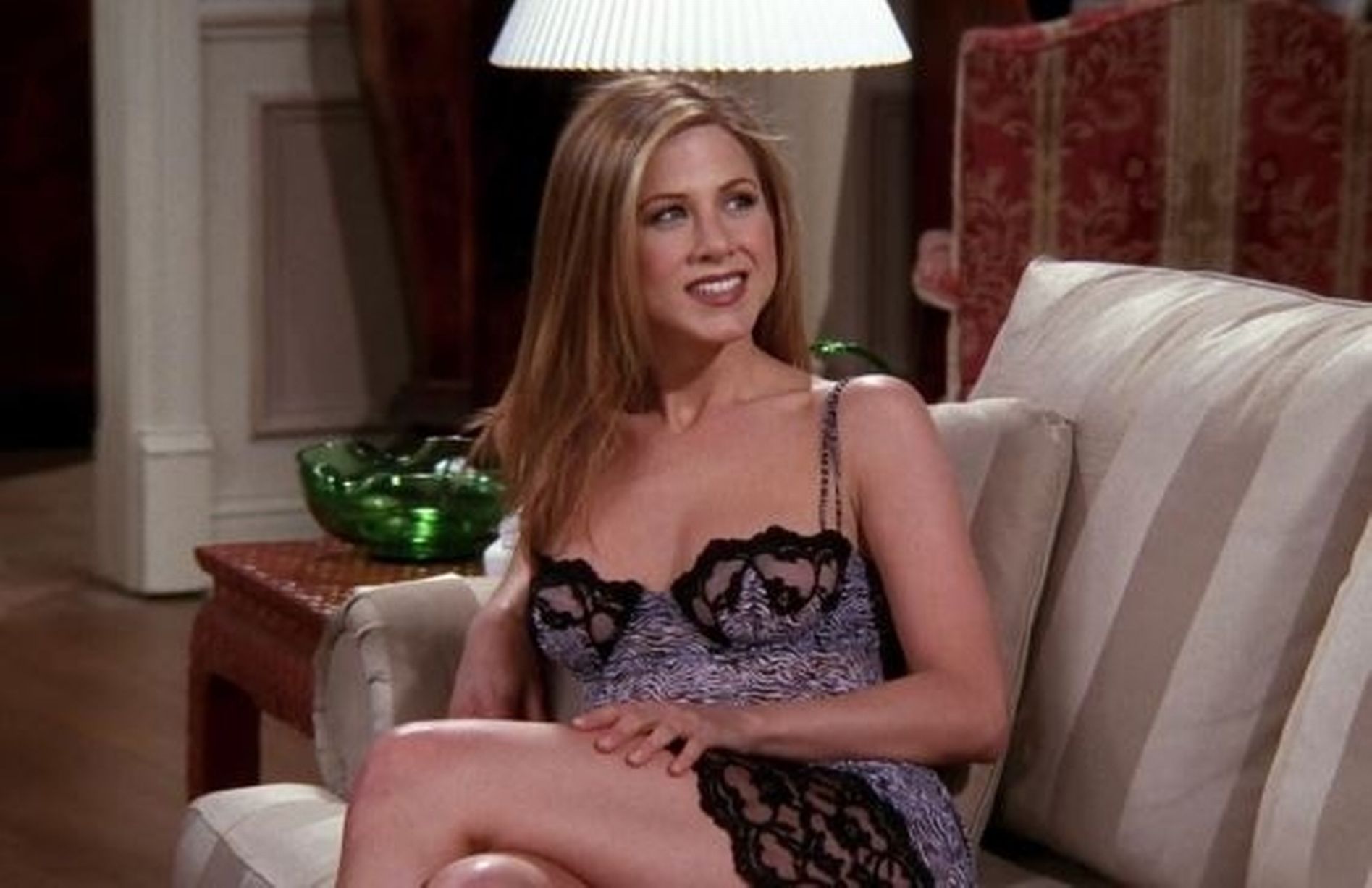 The rest of the hot scenes on our list are mostly from after Jennifer Aniston wrapped her last Friends episode. However, we would be remiss if we didn't include this scene from her most famous role…one in which she showed just how hot she could be in lingerie.
The scene is played for laughs, with Rachel trying to look sexy for her boyfriend only to have his parents come in and see her wearing this sexy get-up. It's a good scene and a funny punchline, but the sight of Aniston in lingerie is no laughing matter to her biggest fans.
The (not so) good girl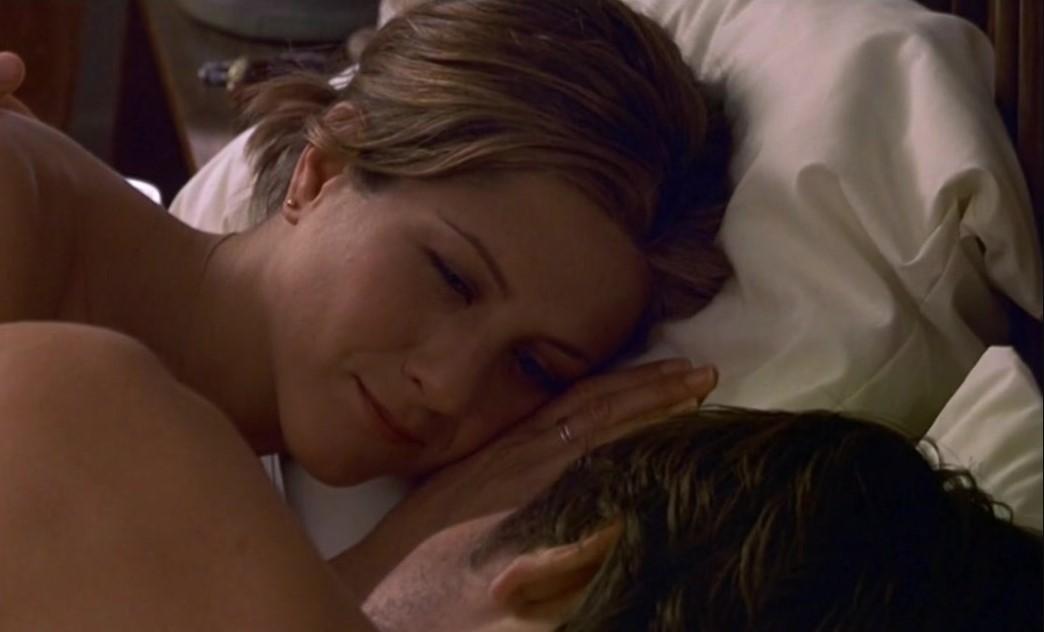 The 2002 film The Good Girl is (no pun intended) a genuinely good movie. It's an early dramatic role that helped to remind audiences of just how much range Jennifer Aniston has as an actor. Despite that, the film clip that most fans keep returning to is the one where her character is having very passionate sex with a character played by Jake Gyllenhaal.
In addition to being as hot as hell, this scene helps to sell her character's dilemma: to stay with her loyal-but-layabout husband or embrace a new life with this hot new stud. Things don't work out perfectly with the new stud, but one look at this scene shows why she wanted to make a go of it.
Bikini babe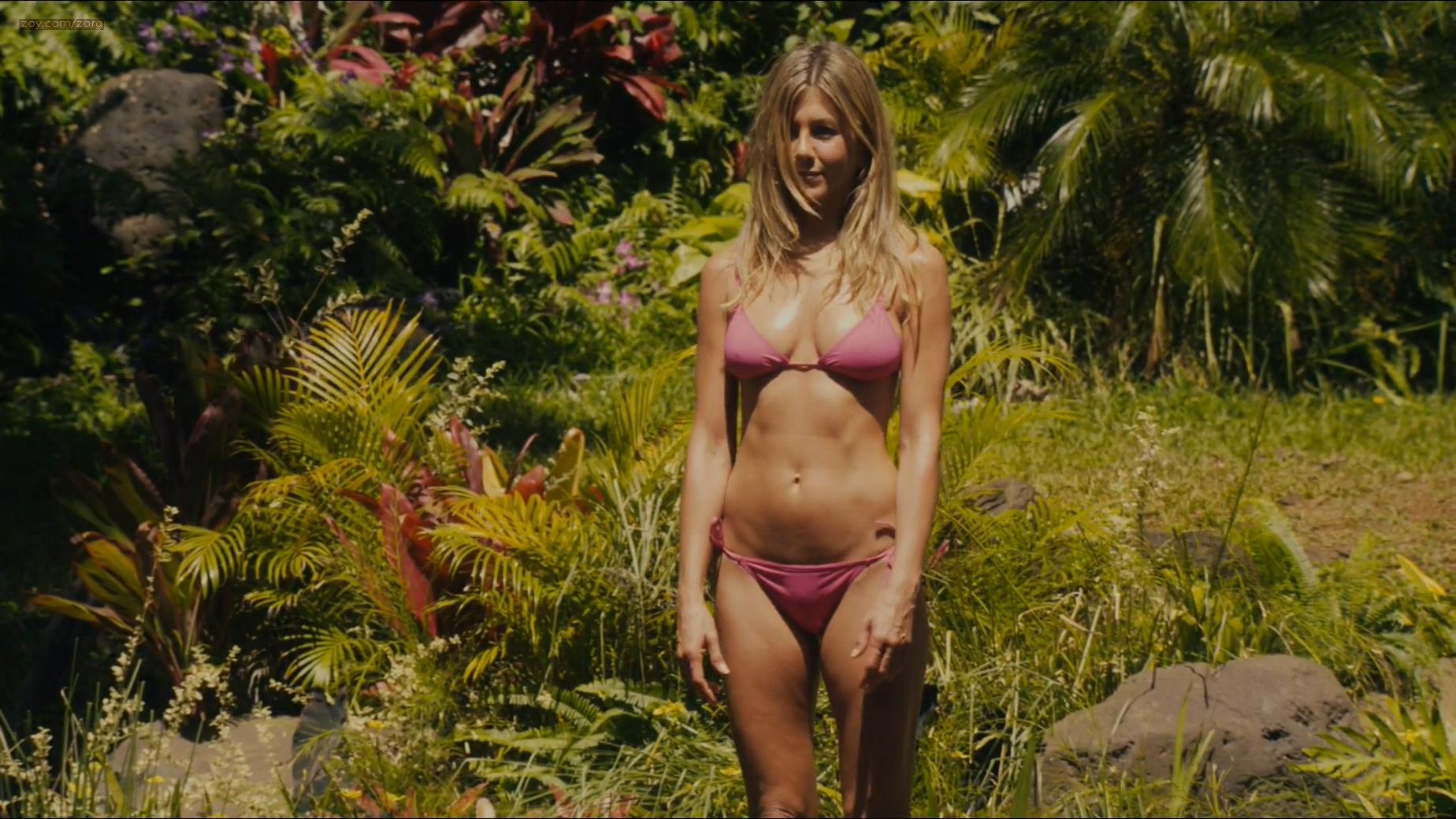 You'll quickly notice that some of these shows and films go to great lengths to put Jennifer Aniston in sexy and provocative poses. The movie Just Go With It cuts through the noise by taking place mostly in Hawaii, home to the world's loveliest beaches. Therefore, it made perfect sense to put Aniston's character in a pretty pink bikini.
We're not really sure what happened in the rest of the movie because our brains turned off once Aniston stripped down to the bikini. It wasn't just that she looked good…in this film that came out seven years after the finale of Friends, she literally looked hotter than ever, complete with a flat tummy and insanely well-toned abs. Honestly, we want to steal her workout tips!
A sexy striptease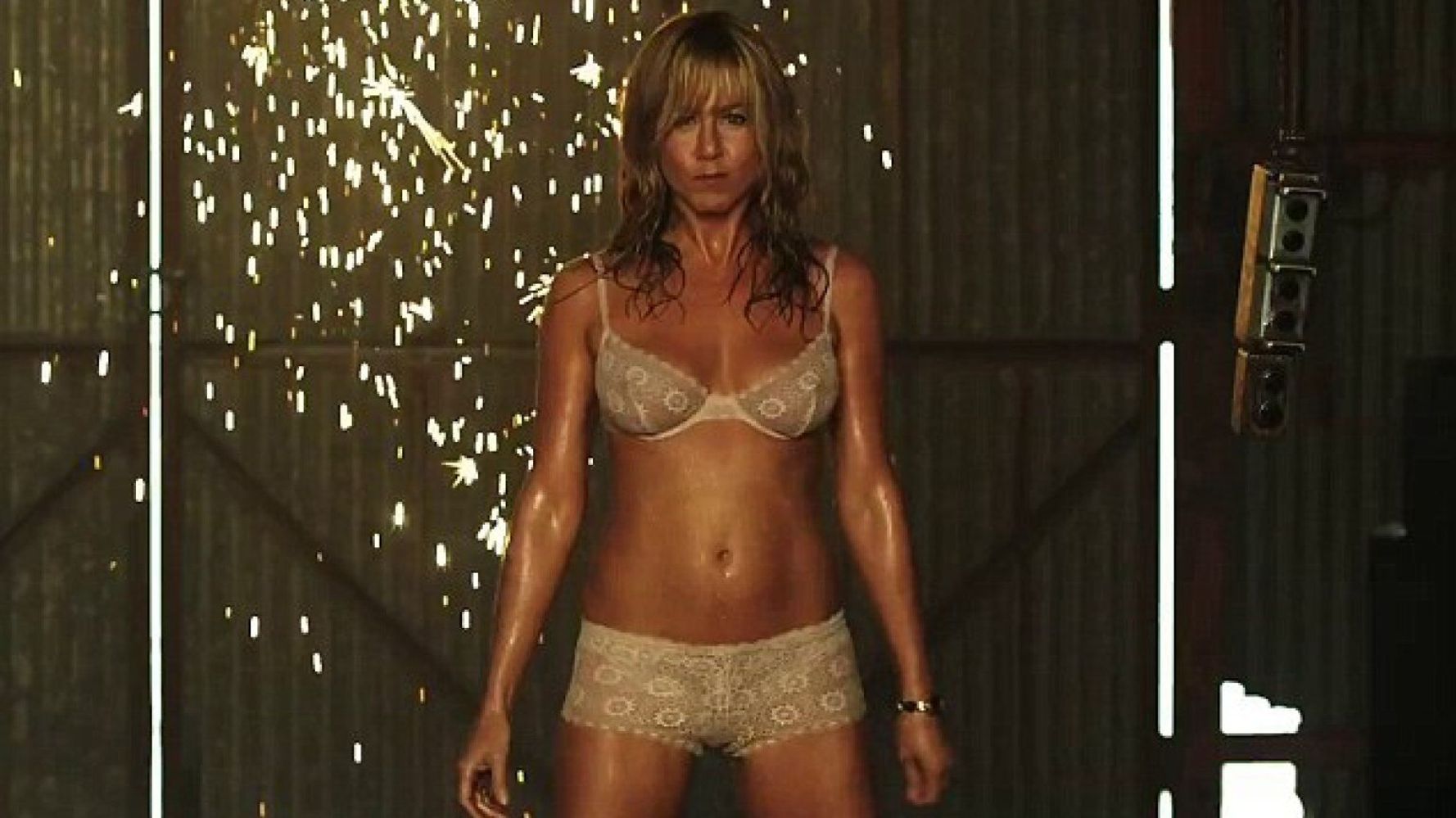 You've probably heard the expression "a diamond in the rough" to indicate that something amazing was found in the last place you'd expect to look. For example, We're the Millers made a decent box office, but it's a pretty disappointing film that nobody we actually know has watched. Despite this, it contains some of the hottest Jennifer Aniston scenes ever put on film.
In the movie, she actually plays a stripper who is impersonating a drug dealer's wife to help him successfully smuggle marijuana out of Mexico. At one point, she practices her craft and does a sexy striptease. She still has her underwear on by the end, but don't worry…you'll probably have passed out from the heat by then.
Kissing practice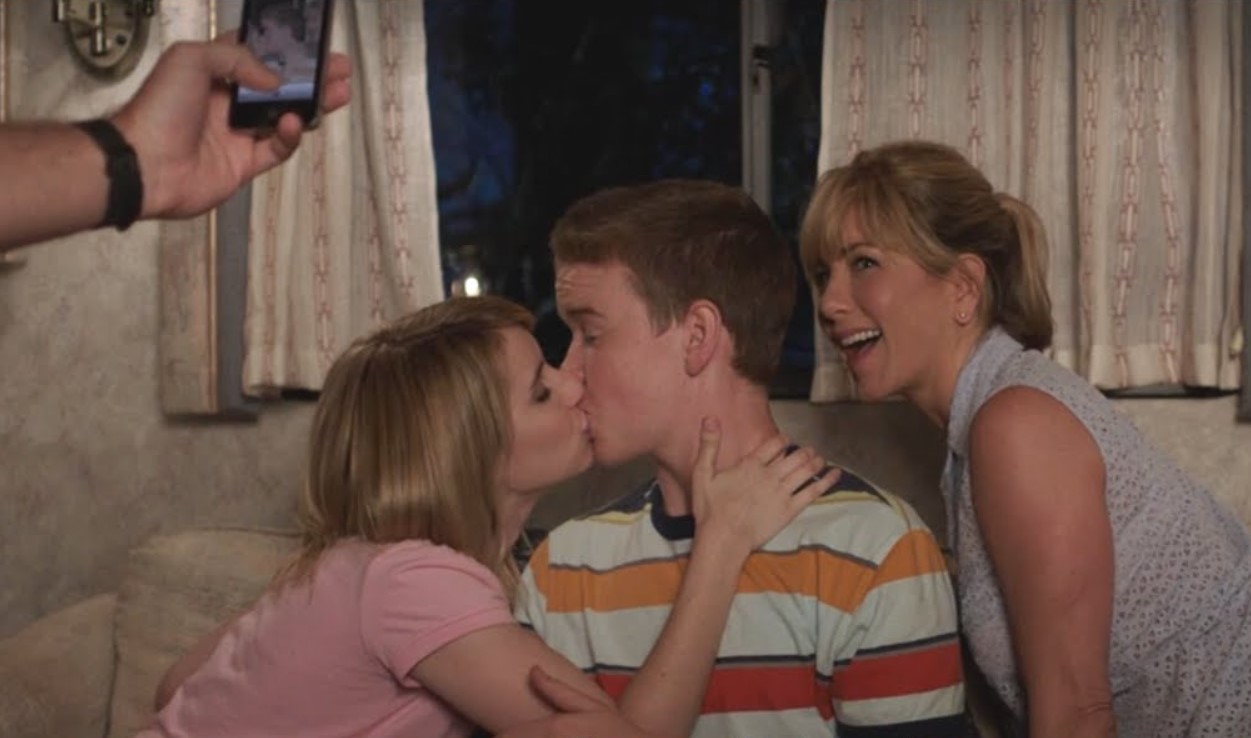 Remember when we said We're the Millers contains multiple sizzling scenes with Jennifer Aniston? While it's tough to top the striptease above, she very nearly does it with a scene where she teaches the virgin character Kenny how to kiss a girl.
Watching Aniston sensually kiss a young man is already hot enough because, quite frankly, many of us remember being awkward teenagers who would have done anything to make out with Rachel from Friends. The fact that Emma Roberts joins in to help with the kissing lesson just ends up making the whole thing that much hotter.
Jennifer Aniston's lesbian kiss with Courteney Cox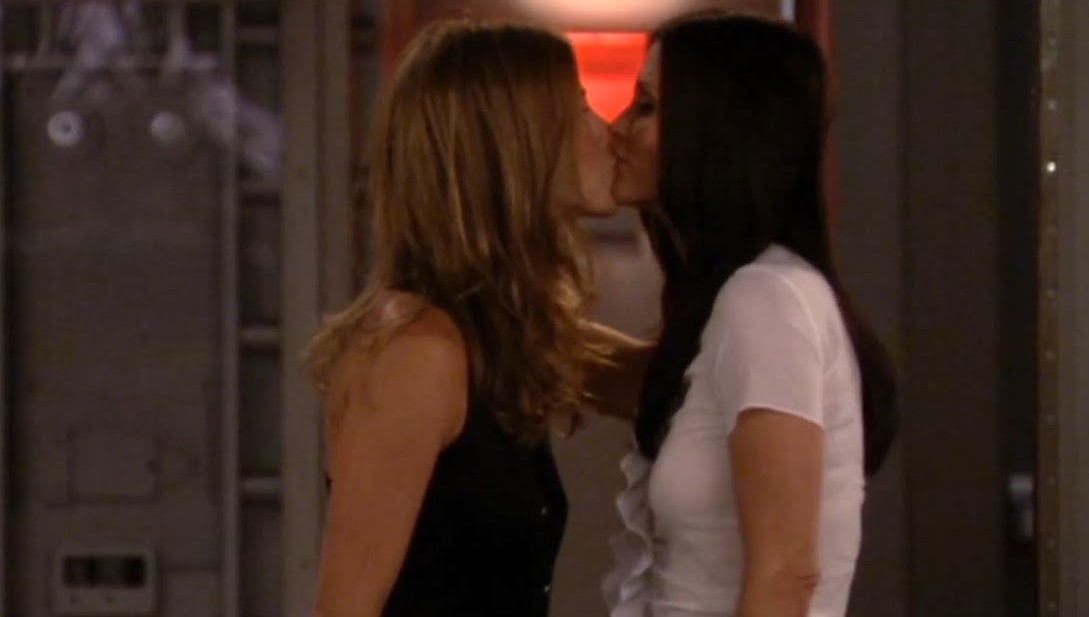 Okay, real talk: if you were a fan of Friends back in the day and you crushed on both Jennifer Aniston and Courteney Cox (honestly, who wouldn't?), then there was likely a single, improbable fantasy kicking around in the back of your mind. And that was to see these two insanely hot women kiss.
Believe it or not, your fantasy would come true many years later in a different TV show altogether. In the FX show Dirt, Aniston and Cox play rival magazine editors who are usually competing with one another. But as this scene shows, the two aren't afraid to occasionally kiss and make up…literally!
A horrible (but wildly sexy) boss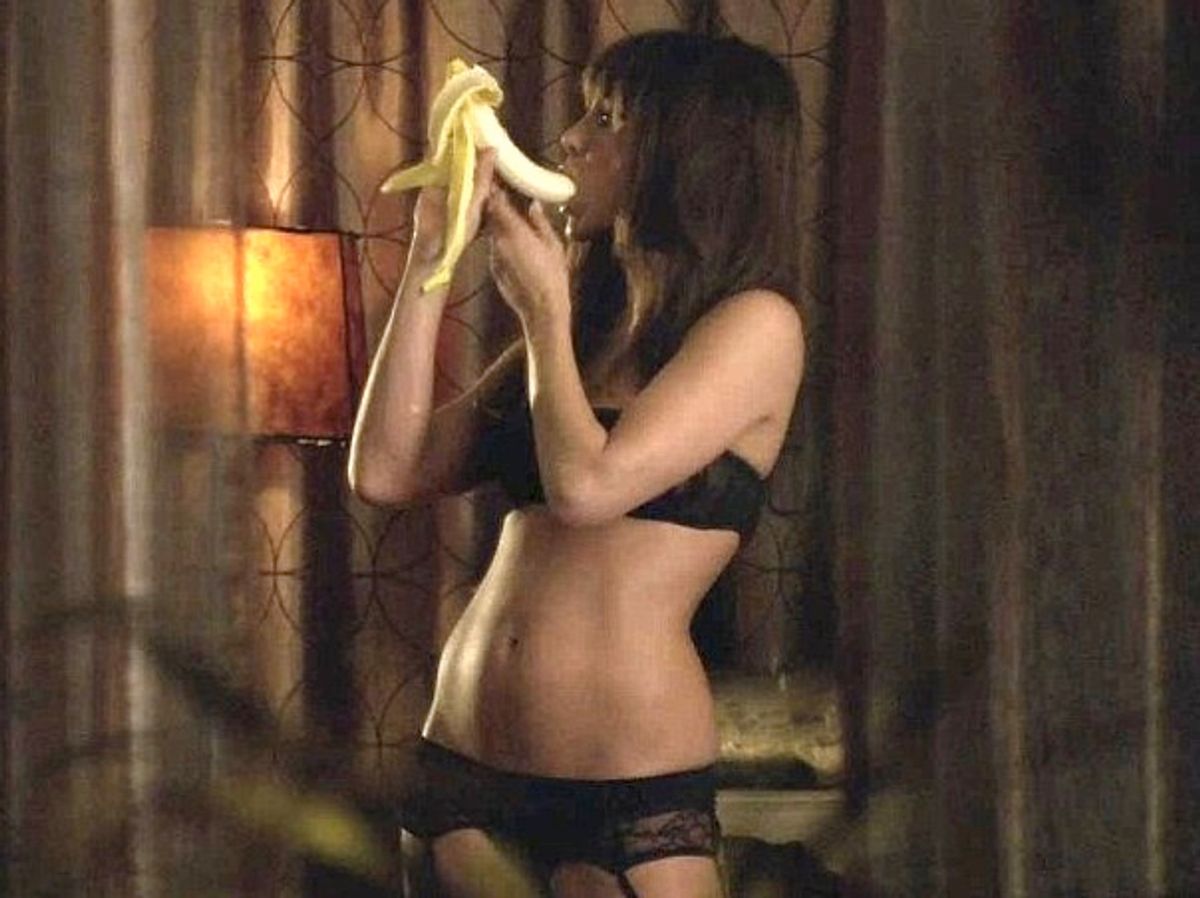 This is one instance where we can genuinely say that we saved the best for last. If you like seeing Jennifer Aniston in sexy clothing, or simply in very little clothing, then you need to check out both Horrible Bosses and Horrible Bosses 2.
Honestly, there are almost too many sexy scenes to pick a single fave. For example, many fans love to rewatch the scene where her dentist character seduces Charlie Day by wearing a white coat and nothing else. But some other standout scenes involve skimpy lingerie, light BDSM gear, and a surprisingly erotic banana.