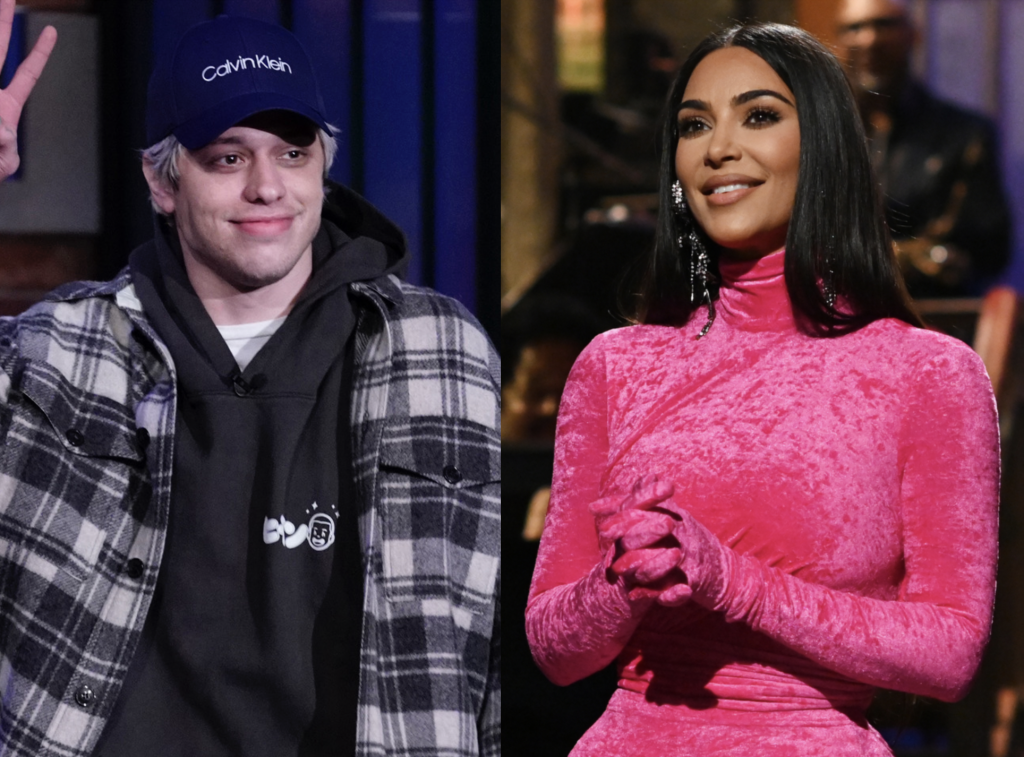 Pete Davidson's relationships have always been a subject of intense scrutiny and fascination. The 28-year-old SNL star has previously dated Cazzie David (daughter of Larry David), movie star Kate Beckinsale, and pop icon Ariana Grande.
Davidson's latest celebrity girlfriend is reality TV legend Kim Kardashian. And news of their relationship hit us so fast that most of us were left with many questions. For example, how did this get started? And is all of this just one elaborate PR stunt?
To get to the bottom of things, we compiled the definitive timeline of the relationship between these two stars.
Is Kim Kardashian and Pete Davidson's relationship fake?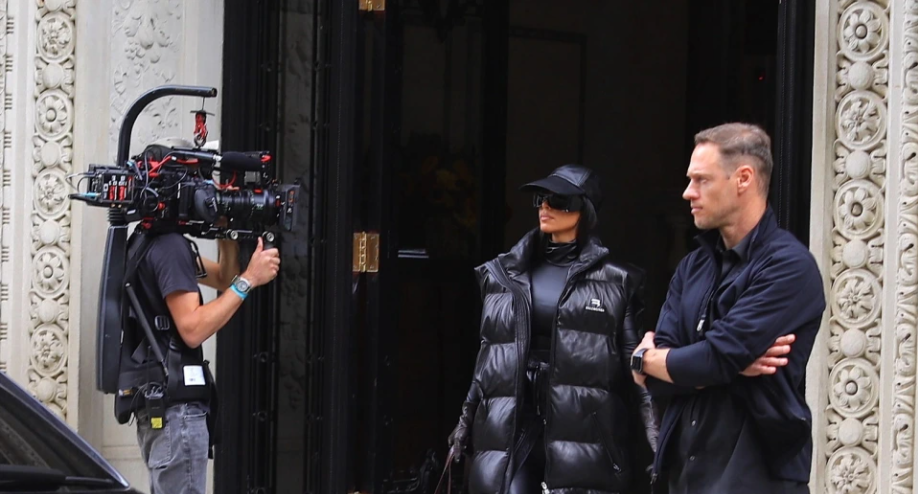 Below, we have a timeline of the relationship between Kim and Pete. First, though, we need to address the elephant in the room: is this relationship even real?
Most of the skepticism about their relationship comes from social media. On platforms such as Twitter, users who were confused about why Kim Kardashian would go from music mogul Kanye West to funny guy Pete Davidson began spreading rumors that their "relationship" was nothing but an elaborate PR stunt.
What is it a stunt for, though? The Kardashians are currently hard at work shooting a new reality show for Hulu. And Radar Online reports that Kim and Pete's first NYC date was being filmed by a camera crew working for Hulu. In other words, Kim gets free publicity and Pete gets (according to Radar) free attention that he is "loving."
That's not exactly a smoking gun, though, and it seems like this relationship has been a long time coming. With that in mind, let's dive into their relationship timeline to see how everything got started.
Jan. 30, 2019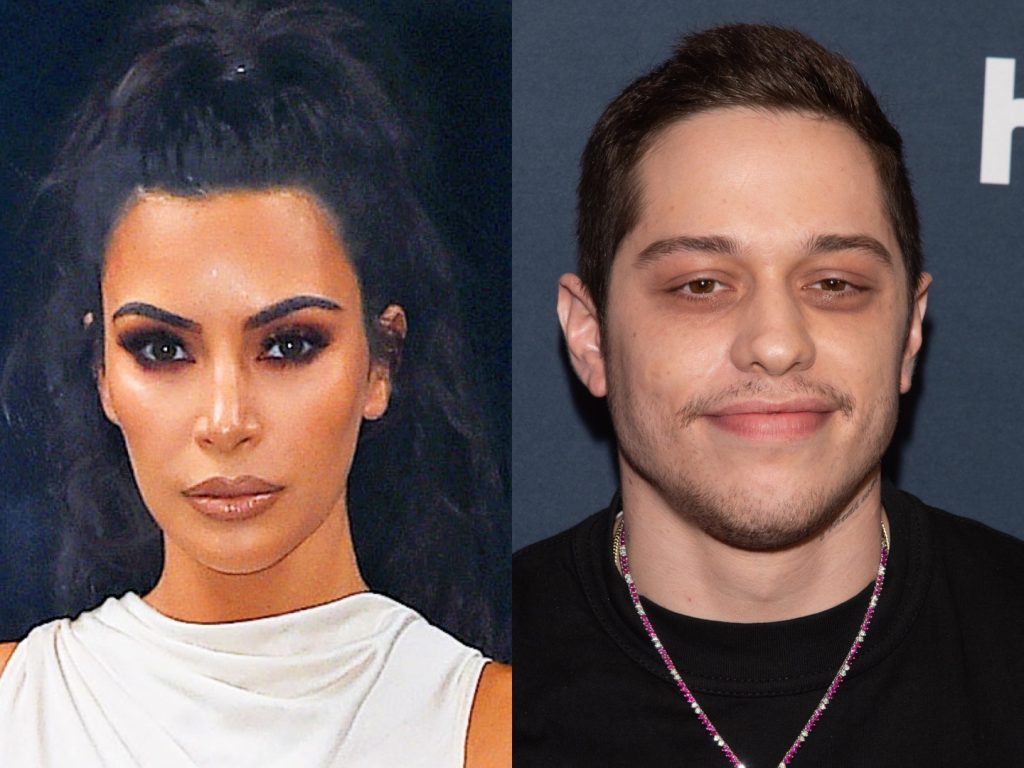 The romantic relationship between Kim and Pete seems pretty recent. Interestingly, though, the seeds for this relationship were planted way back in 2019.
On January 30, 2019, Kim and Pete both attended a birthday party for Kid Cudi along with future Dune star Timothée Chalamet. While Kim and Pete may or may not have hung out before, this is the first time we know that the two partied together.
Feb. 19, 2021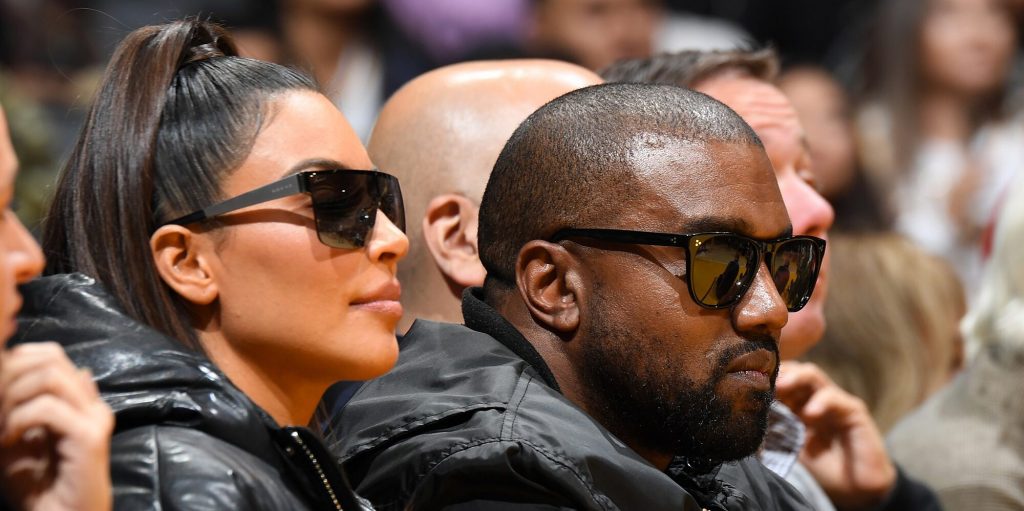 The next big date on the timeline doesn't have anything directly to do with Pete. But on February 19, 2021, Kim Kardashian officially filed for divorce from Kanye West.
Interestingly, sources close to Kim told Entertainment Tonight at the time, "The couple has been done for a while." So it seems like Kim might have already been planning her future romantic conquests even as she formally divorced from her husband.
Aug. 16, 2021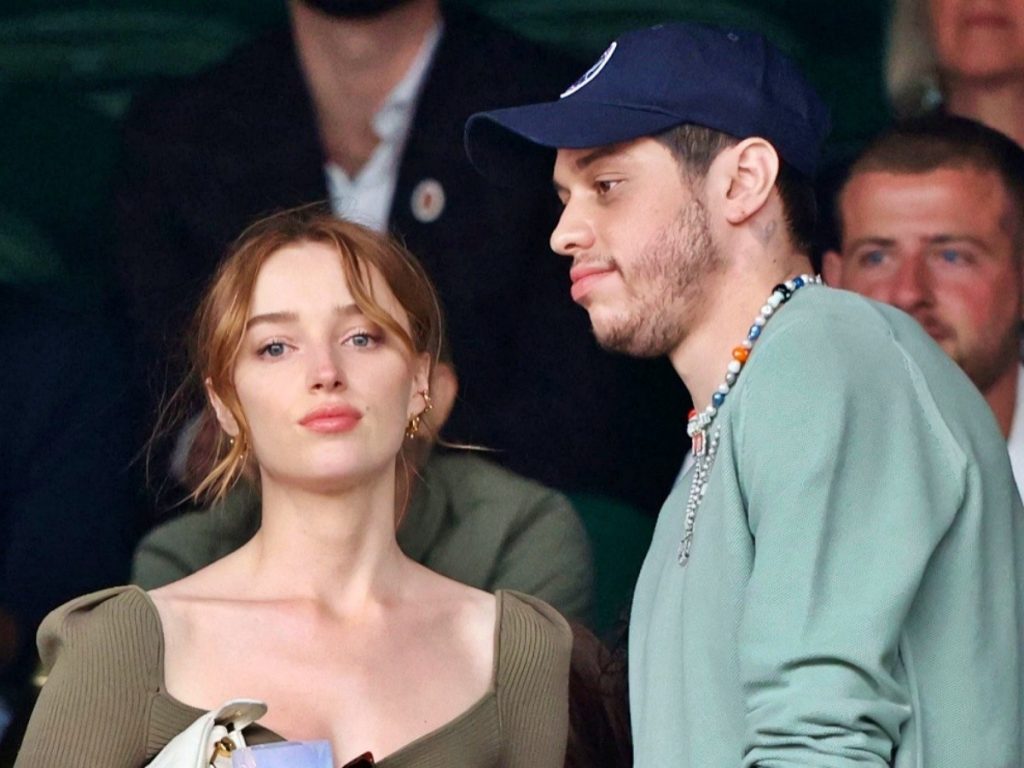 Even if she wanted to, it would have been difficult for Kim to hook up with Pete soon after the Kanye divorce. That's because Pete started dating TV star Phoebe Dynevor right around the time that Kim and Kayne divorced.
But on August 16, 2021, Pete and Phoebe broke up because they couldn't make a long-distance relationship work (he was living in New York while shooting for Saturday Night Live and she was living in England while shooting for Bridgerton). This meant that Kim and Pete were now both single and potentially looking for love.
Oct. 9, 2021
Speaking of Saturday Night Live, Kim made her debut on the show on Oct. 9, 2021. Generally speaking, she was a lot funnier than most of us were expecting.
In one skit, she played Disney's Princess Jasmine while Pete played Aladdin, and the two shared a kiss. It wasn't the stuff of passionate screen legend, but the moment may just have ignited something in the two of them.
Oct. 29, 2021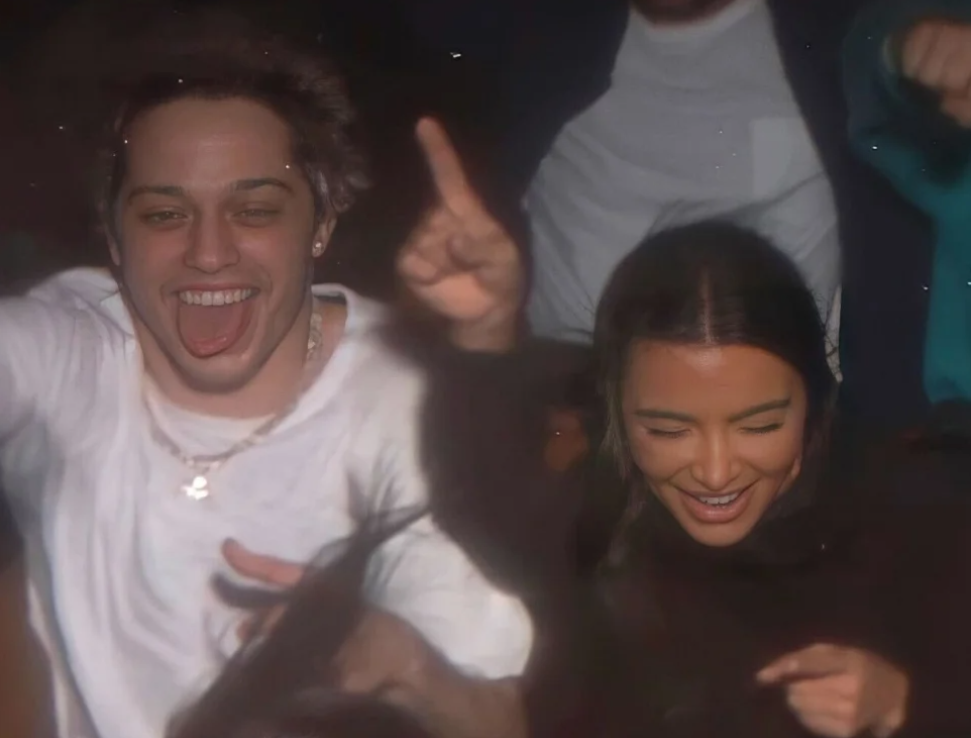 Rumors of Kim and Pete being an item went into high gear on Oct. 29. That is when people spotted the two of them holding hands at Knott's Scary Farm (a Halloween variation of Knott's Berry Farm).
Now, they were holding hands on a rollercoaster, so this may have been more due to anxiety than romance. And other photos just showed them making funny poses for cameras. But Kim's sister Kourtney and her fiancé Travis Barker were there, and they rented out the entire theme park for themselves and a few friends. So, whether or not Kim and Pete were a couple yet, this revealed how tight they were as friends.
Nov. 2, 2021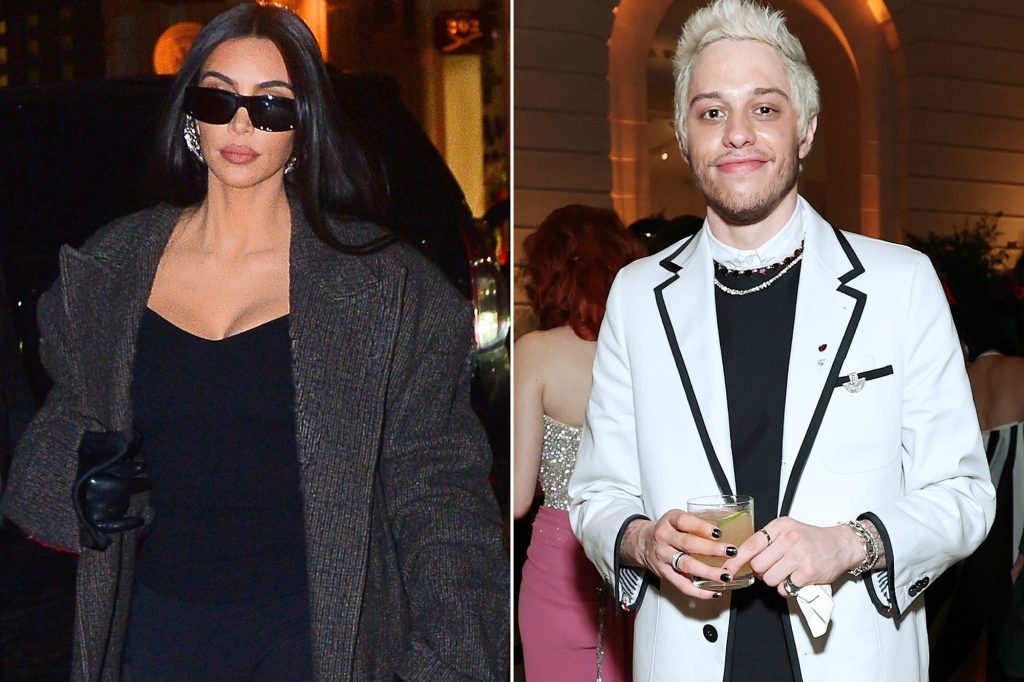 It's one thing to hold hands on a scary rollercoaster. But a few days later, Kim and Pete raised eyebrows when they went to dinner together at Staten Island's Campania, a popular Italian restaurant.
Pete Davidson has previously said this was his favorite restaurant. And we have to say, an intimate dinner at a favorite place sounds pretty darn romantic!
Nov. 4, 2021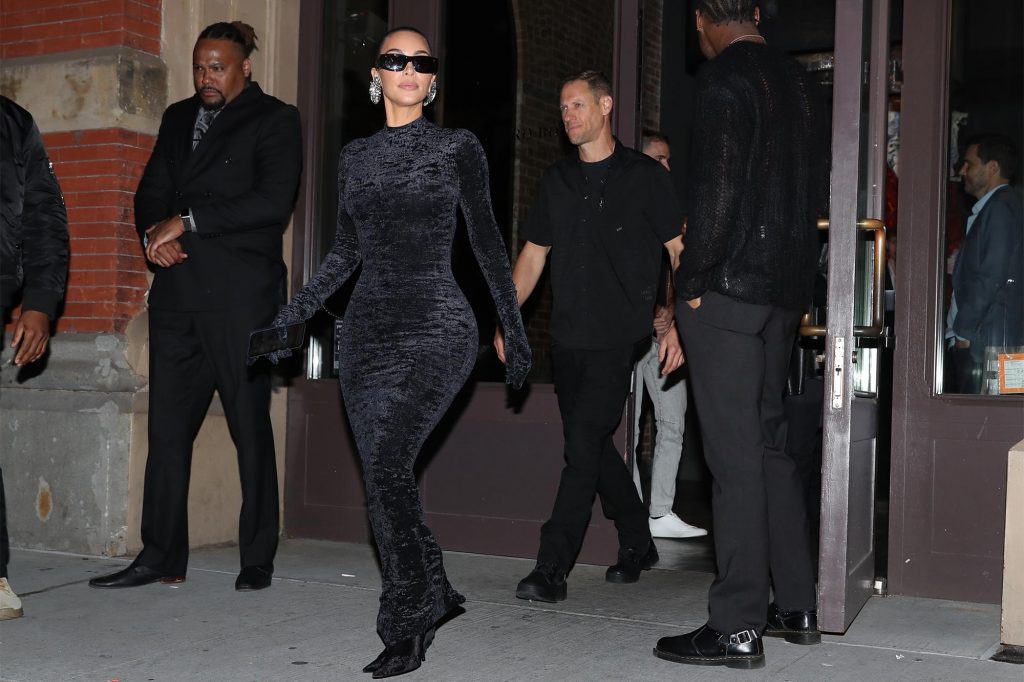 Two days later, we discovered that, a mere one day after their dinner date, Kim and Pete went clubbing together at Zero Bond. Pete went with a friend and Kim showed up solo, but she and Pete left the club together around 11:30 p.m.
Around the time, some close to the two stars claimed they were casually dating. And considering that they spent back-to-back nights with each other, that's the conclusion most of us had already come to.
Nov. 17, 2021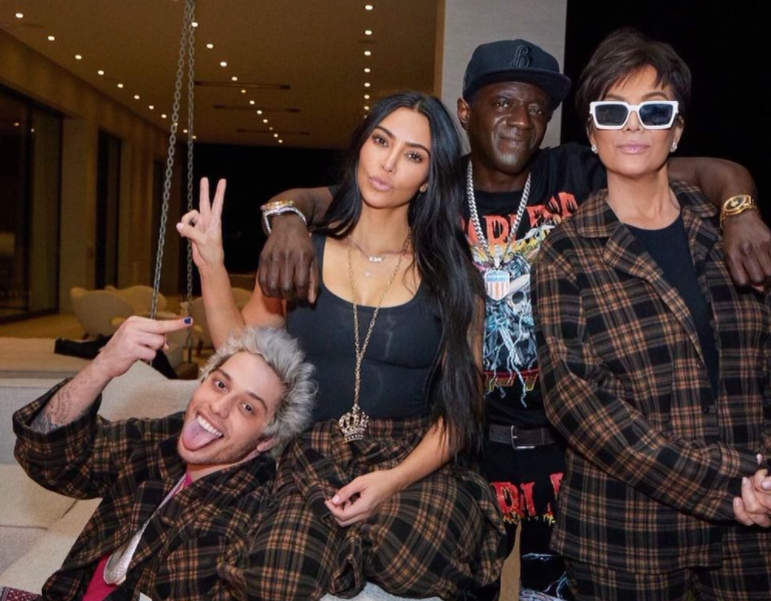 Nov. 17 is Pete's birthday. And it's also the day that he and Kim seemingly made their romance official.
According to Kim, Pete is a huge Flavor Flav fan. To make his birthday special, Kim invited Flav for a chill, pajama-themed birthday hangout. The pajamas of course were from Kim's shapewear brand SKIMs. Later that day, the couple walked hand-in-hand in Palm Springs, seemingly not caring who saw them together.
Nov. 21, 2021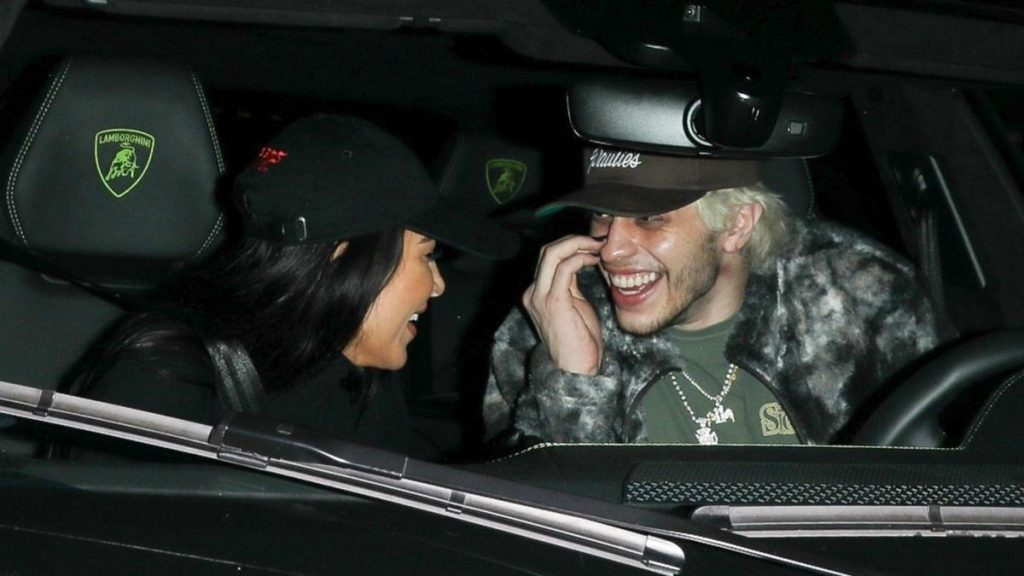 Now that the two were officially a couple, they could openly go to dinner together. And on Nov. 21, they went to Giorgio Baldi in Santa Monica.
This is an Italian restaurant, so we can assume Pete got a kick out of it. And based on the smiles and laughter both inside and outside of the restaurant, both Kim and Pete got a big kick out of their date.
Nov. 27, 2021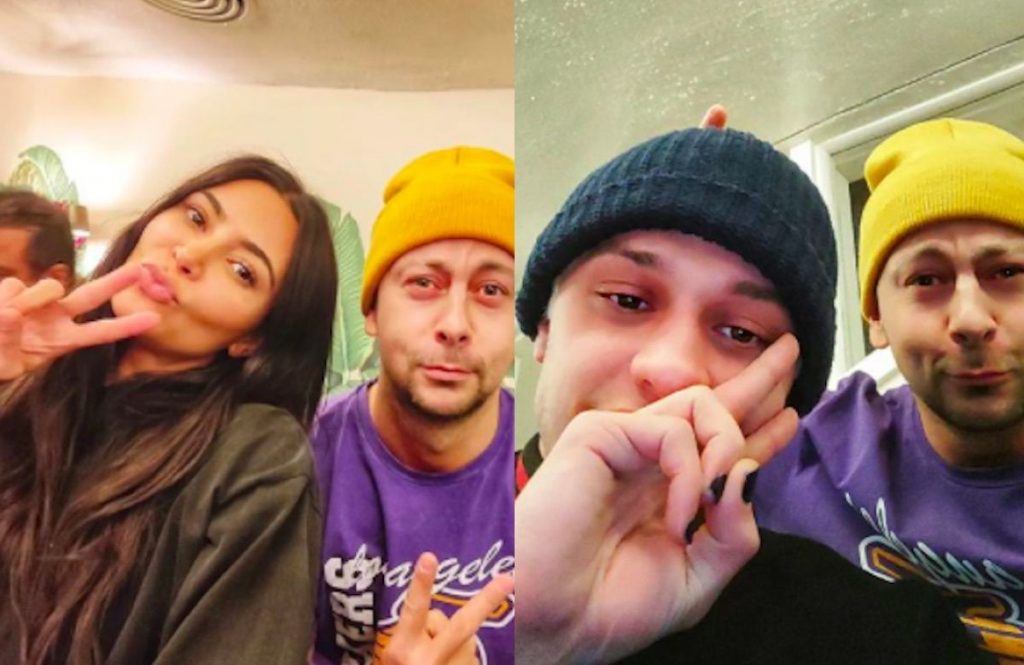 The people that think Kim and Pete are faking this relationship mostly rely on the fact that their photo ops together seem kind of staged. But on Nov. 27, we got confirmation of their romance from a literal man on the street.
Paul Barewijk is a Dutch tourist who was sightseeing around Beverly Hills that day when he ran into Kim and Pete. They weren't exactly photo-ready (very little makeup, very casual clothing), but they still allowed Paul to snap pics with them, seen above, which he shared on Instagram (via ET). As for Paul, he is convinced they are crazy about each other.
Dec. 9, 2021
On Dec. 9, Pete and Miley Cyrus appeared on The Tonight Show Starring Jimmy Fallon. They were only there to help promote Miley's New Year's Eve Party, which she and Pete would be co-hosting. But Miley couldn't resist making Pete squirm by singing cover of Yvonne Fair's "It Should Have Been Me."
The joke was that Miley herself could have (and should have) been dating Pete. During the song, she suggestively draped a leg over Pete before stealing and wearing his hat. Eventually, as Pete laughed, Miley began changing the lyrics to suit his romantic exploits with Kim. "It should have been me. In that Lamborghini leaving that nice a** restaurant! I want to watch a movie in frickin' Staten Island."
Dec. 18, 2021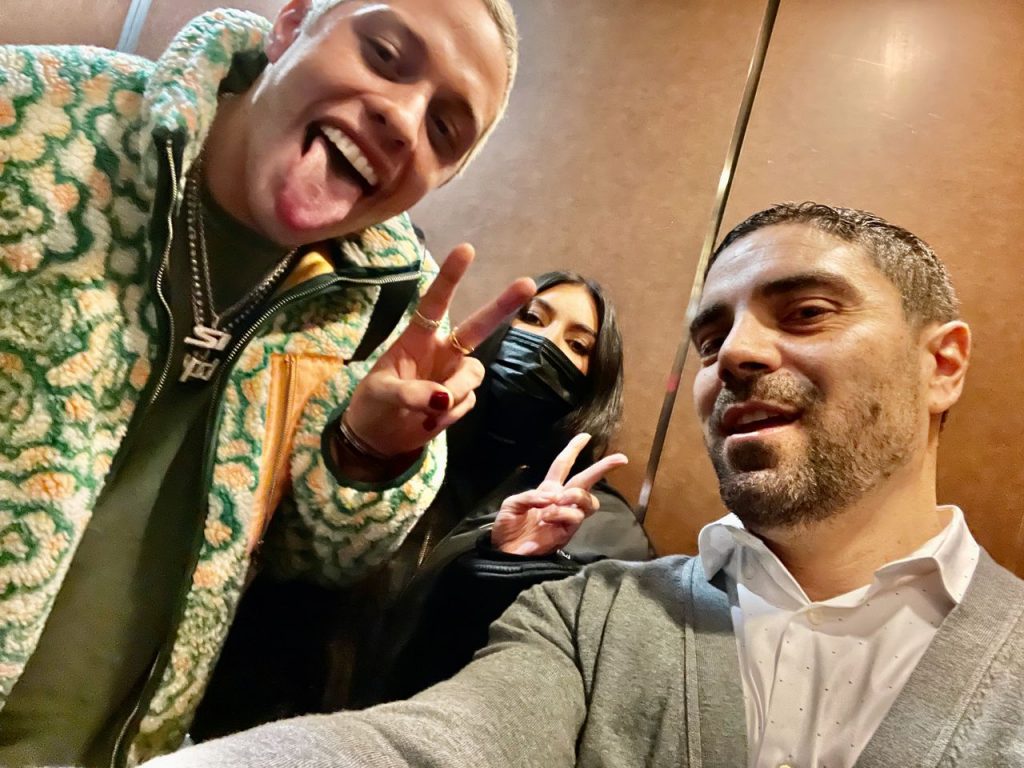 Speaking of movies and Staten Island, on Saturday, Dec. 18, Kim and Pete visited his hometown together and took in a show at Eltingville's Atrium Stadium Cinemas. Then, they grabbed a tasty supper at Angelina's Ristorante.
Originally, Pete was scheduled to perform on SNL that night. But he went on a date with Kim instead because SNL overhauled up their mid-season finale due to Covid concerns. They ended up forgoing the live audience and musical talent and severely limiting the cast and crew. It was a bummer for many, but Kim and Pete made the most of it, squeezing in some public romance right before the holidays.