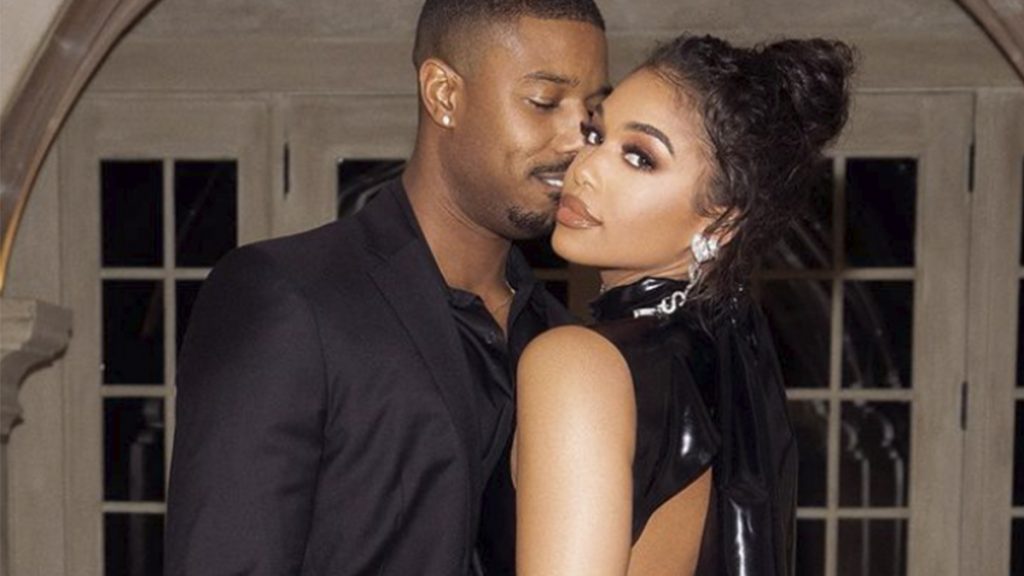 When Michael B. Jordan and Lori Harvey began dating, it took the world by storm. After all, he is a superstar actor best known for his roles in Creed and Black Panther. And she is a famous model, the adopted daughter of beloved TV host Steve Harvey.
Fans are always excited to see beautiful famous people find each other. But it still took many people by surprise when Jordan and Harvey confirmed their relationship status in early 2021. Needless to say, there were plenty of questions, starting with the obvious one: when did the couple begin dating?
This question is a little harder to answer than you might imagine. That is because both Jordan and Harvey are relatively private people. Due to their fame, they know that all it takes to cause a scandal is a single paparazzi photo taken at the wrong moment. But since going official as a couple on Instagram, they have gotten bolder in opening up about their relationship.
Are you still wondering when this relationship started? To help you figure everything out, we have put together this timeline of Michael B. Jordan and Lori Harvey's relationship. From the earliest glimpses of these two as a couple to their steamy summer getaway, we've got the details you've been looking for!
November 2020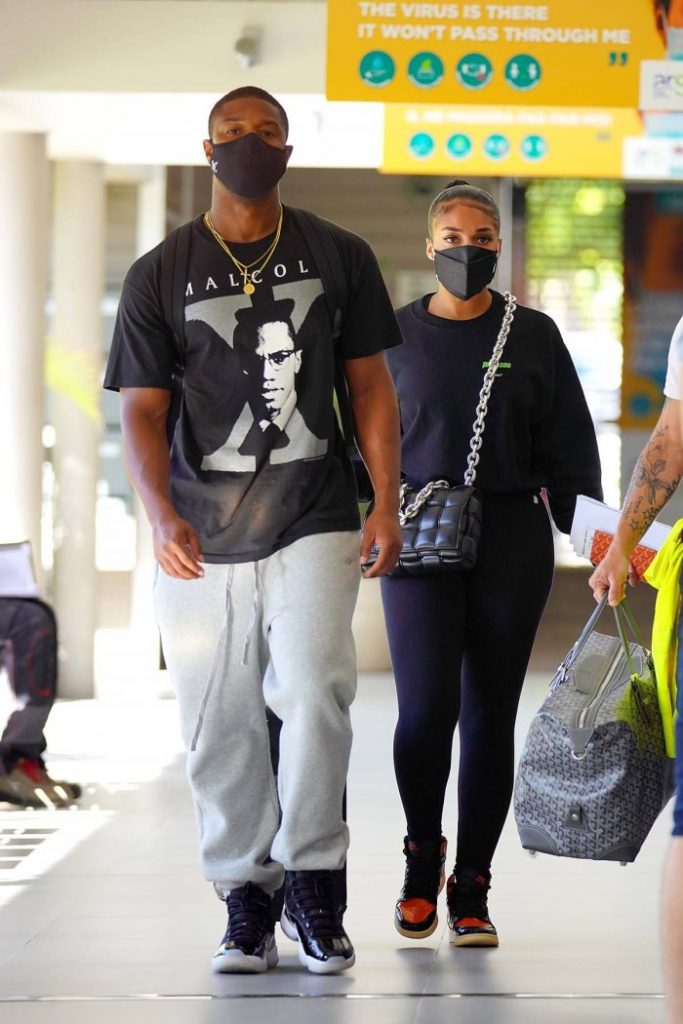 Our first inkling that these two were a couple came last November. This is when they were seen leaving a plane in Atlanta, GA (Harvey's hometown) just in time for Thanksgiving. Each wore face masks in observance of COVID-19 safety protocols.
December 2020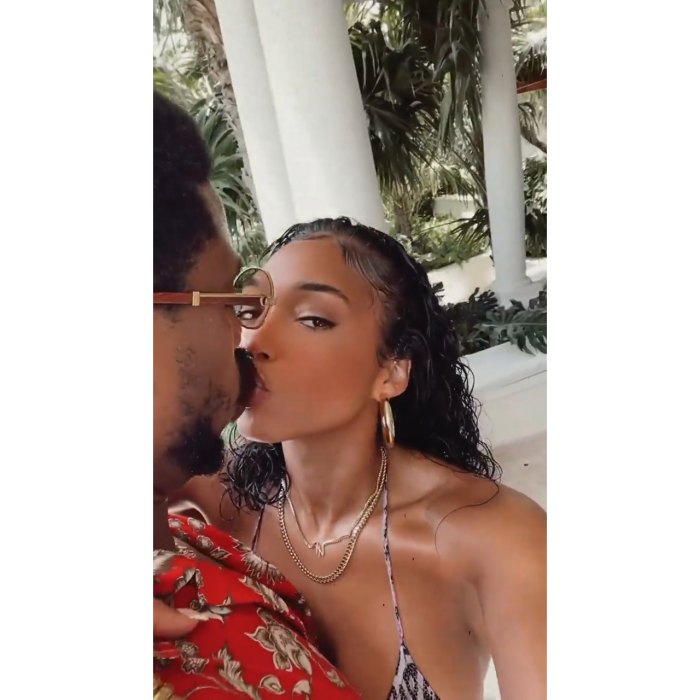 Doing Thanksgiving together was already a big moment for the couple. But if anyone doubted that Jordan and Harvey were serious, last December changed all that. That was when the couple was photographed leaving a plane in Salt Lake City, where they were headed to a rocking New Year's Eve celebration.
January 10, 2021
By the beginning of this year, the fact that Jordan and Harvey were dating was like the world's worst-kept secret. So they finally stopped sneaking around and officially acknowledged they were a couple. Like many famous couples, they made their status official on Instagram, posting cute (if grainy) photos of each other along with a heart emoji from Harvey.
January 2021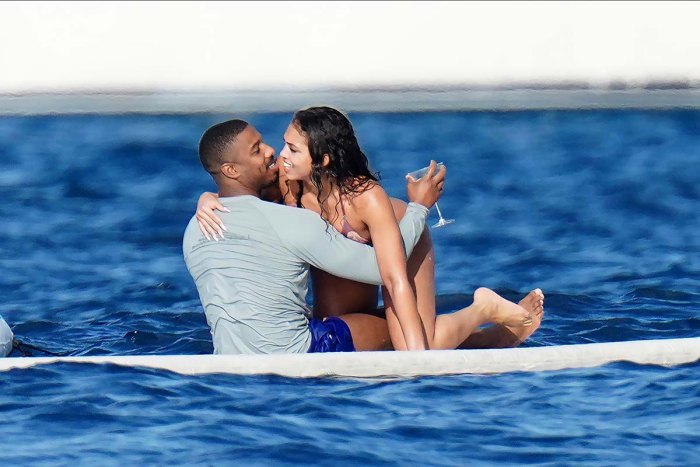 Once they went official on Instagram, the two could openly flirt as much as they wanted to on social media. For example, Harvey in January posted a sexy slideshow of pictures celebrating her 24th birthday. Jordan left drooling emojis and comments like "Gimmiee!! Sheeesh!! Happy Birthday Turtle" and eventually shared her sultry pics on his own IG Story.
January 2021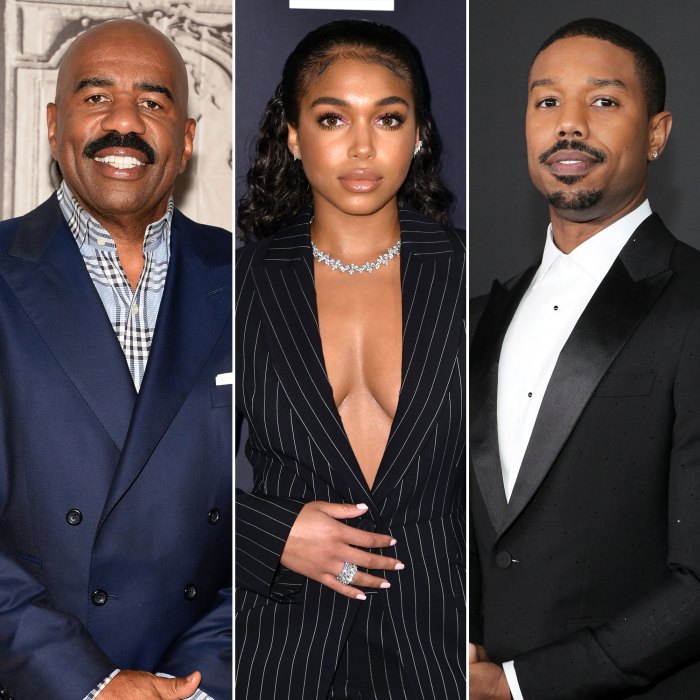 After Jordan and Harvey went public with their relationship, everyone wondered what her father, comedian Steve Harvey, thought about all of this. So, on The Steve Harvey Show the host weighed in with the kind of tongue-in-cheek humor only a dad can pull off.
"I like this one. I still got my eye on him," he said in January. "I mean, I like him, but like I say to all of 'em, 'I might like you, I might approve of you, but I got a thumb-size section of my heart filled with nothing but pure hatred for your ass. Just in case I need it.'
February 2021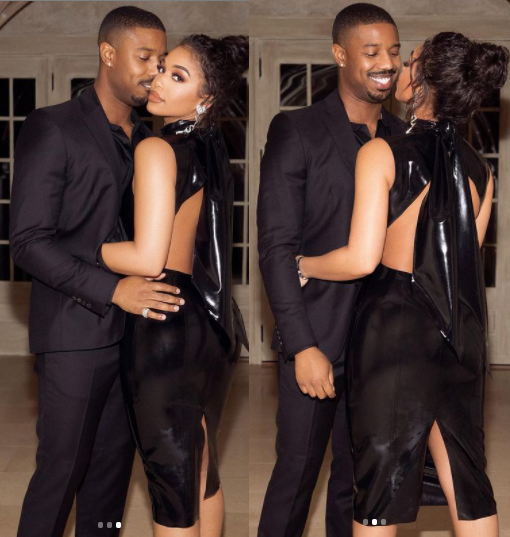 The cute couple has birthdays that are fairly close together. After Jordan's romantic reaction to her birthday images, Harvey helped celebrate Jordan's 34th birthday in February. On Instagram, she wrote, "Happyyy Birthdayyy Nugget 🎂I love you baby…hope today has been at least half as special as you are 🤍."
February 2021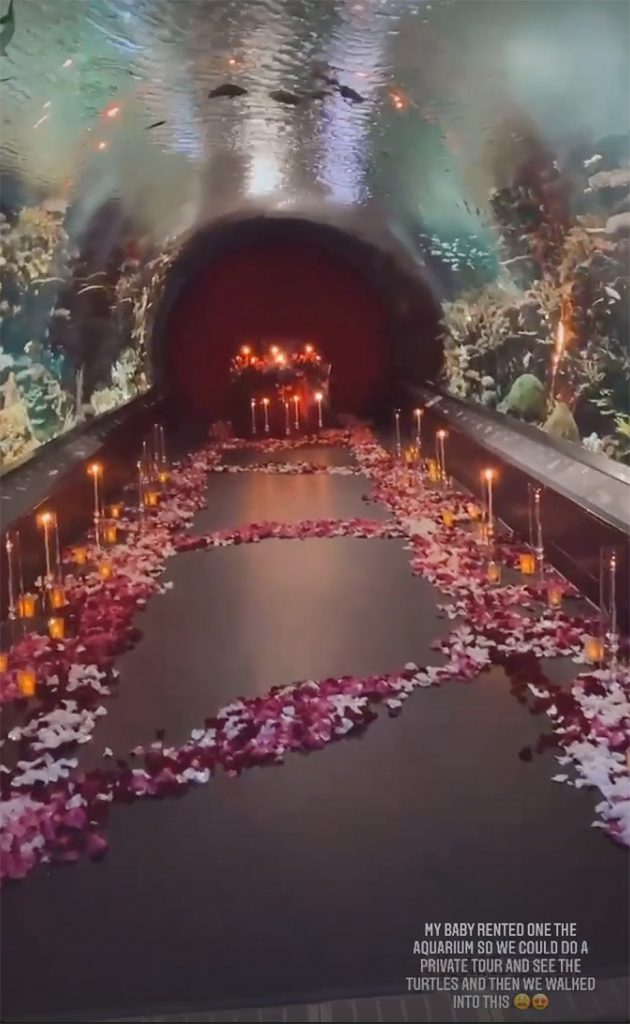 In February, the two got to celebrate their first Valentine's Day together as a couple. To celebrate in style, Jordan rented out an entire aquarium and even lined the walkways with romantic rose petals and candles. There were rose petals in their luxurious hotel suite that night as well, and these petals led from the warm bubble bath to a very comfortable bed!
May 2021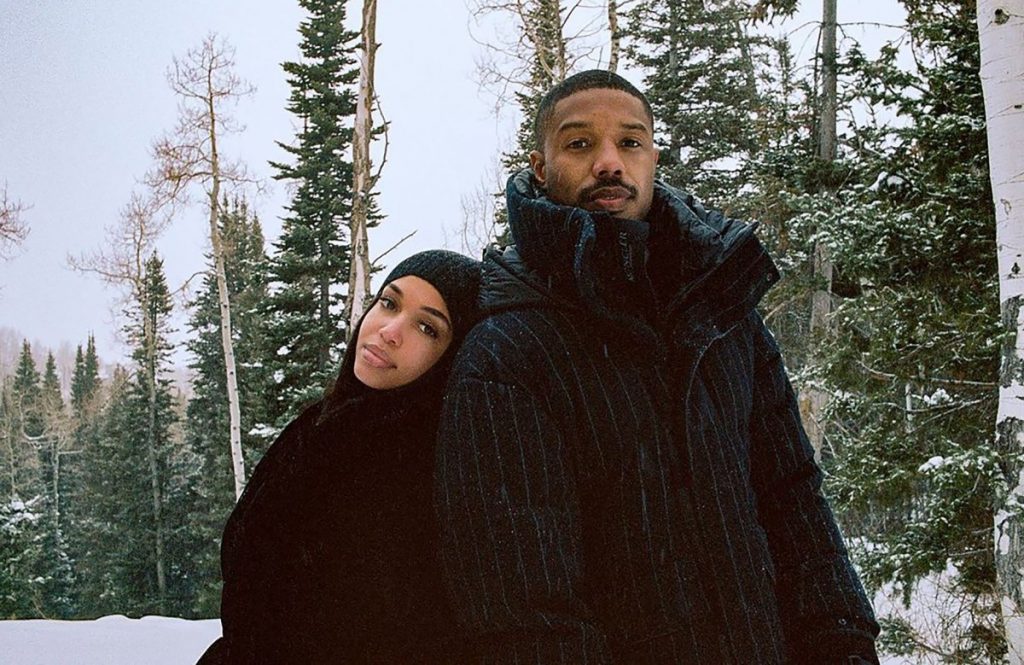 In May, Harvey appeared on an episode of Vogue's Beauty Secrets in order to talk about her upcoming line of skincare products. And she revealed that even testing her own products had become a romantic opportunity for herself and Jordan. "I test all my products, of course, on myself," she said. "But, I also test them on my boyfriend. He has become my live test model."
July 2021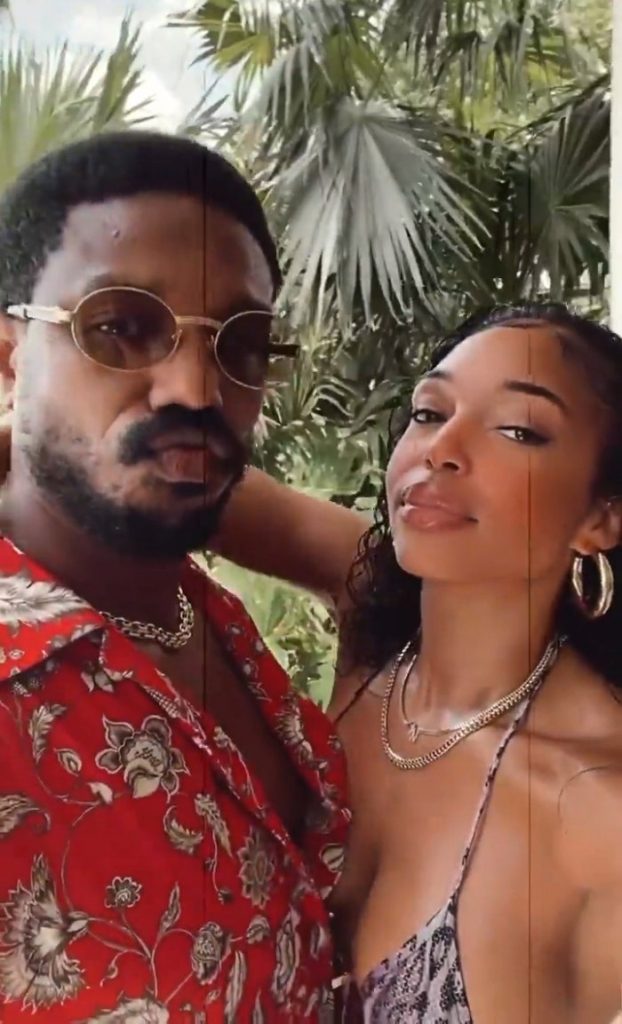 Summer is the perfect time for a romantic getaway vacation, and that's exactly what Jordan and Harvey did in July. Over the Fourth of July holiday, they released Instagram Stories showing themselves soaking up the sunlight and enjoying the tropical ocean. And just when you thought the couple couldn't get any cuter, Harvey captioned one of the videos "baecation," a perfect term for a vacation with her bae!
July 2021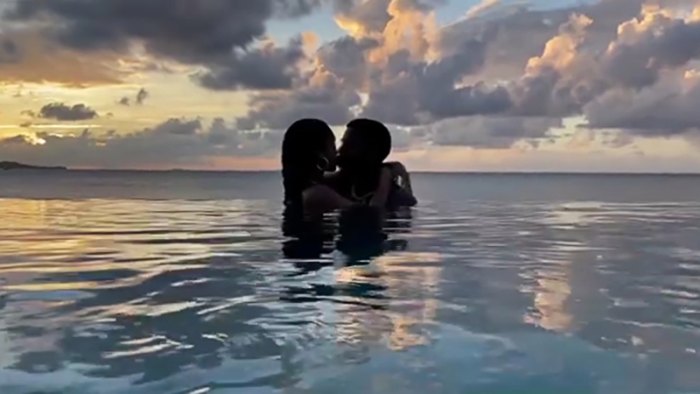 Fun in the sun continues! Instagram photos and videos showed them cuddling in paradise, including making out in a breathtaking infinity pool.