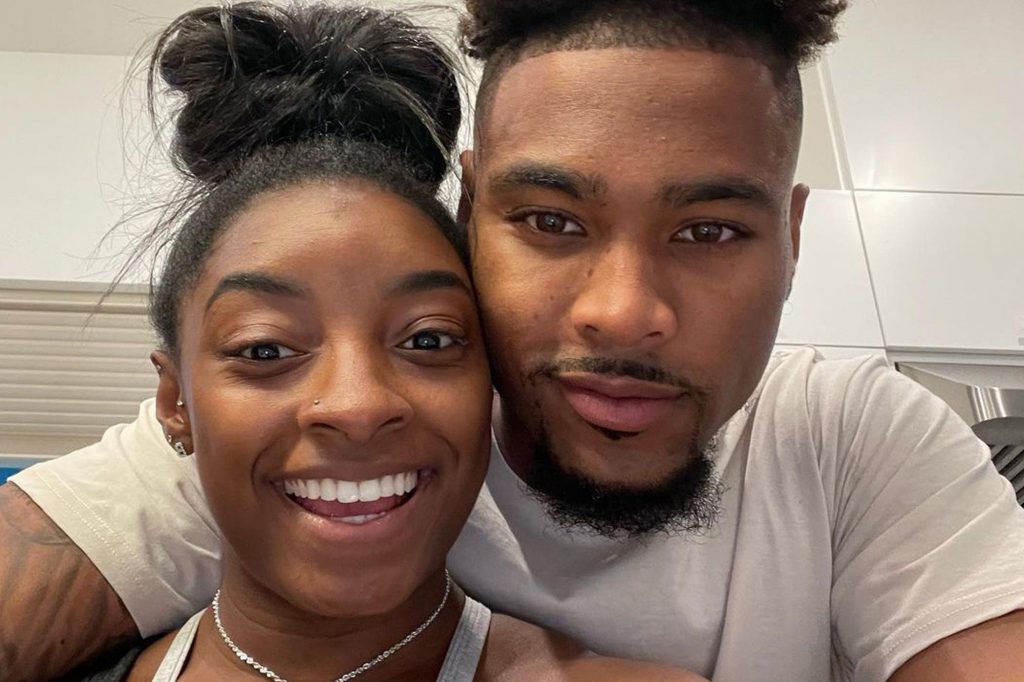 Simone Biles is a famous American gymnast with a combined 32 Olympic and World Championship medals to her name. The 24-year-old has won more World Championship medals than anyone else, and no other female Olympic athlete has won more medals than her. In short, if you looked up "star athlete" in the dictionary, it would probably have a picture of her next to the definition.
But lately, Biles has faced a lot of criticism. Earlier this year, Biles withdrew from the 2020 Olympics due to mental health issues that affected her performance. Some fans supported her decision, pointing out (quite correctly) that all it takes is one gymnastics mistake to cripple or even kill her. Others, however, were disappointed that an American star athlete walked away from another chance to represent her nation.
Fortunately, Biles knows how to do what is best for her own mental health. And she has a very supportive partner in the form of 26-year-old NFL player Jonathan Owens, a safety for the Houston Texans. The couple met via a dating app, and Owens didn't even know who she was. But the two have made a killer relationship work across a global pandemic and in the face of worldwide scrutiny.
What's their secret? To learn that, you'll need to study this handy little timeline of their relationship!
March 2020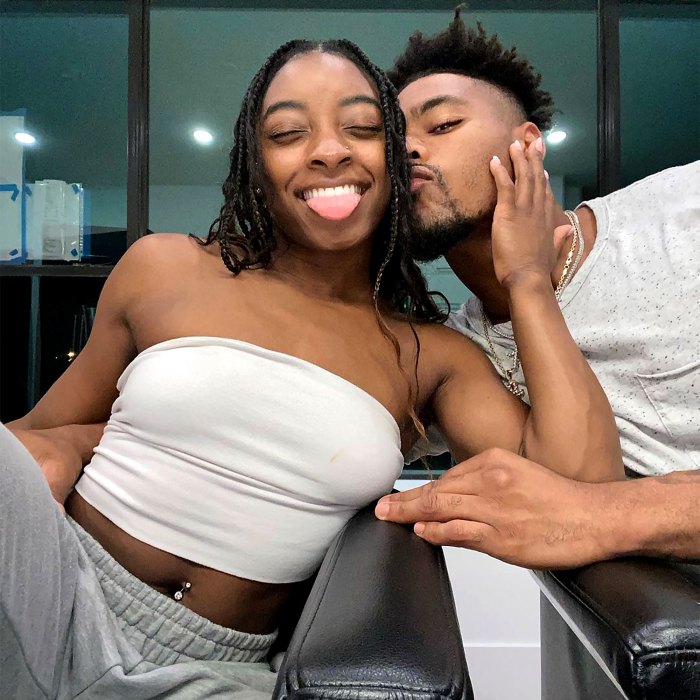 After talking via a dating app, Biles and Owens met in March of 2020. Owens was instantly struck by how energetic and happy she was and wanted to keep her as happy as possible.
August 2020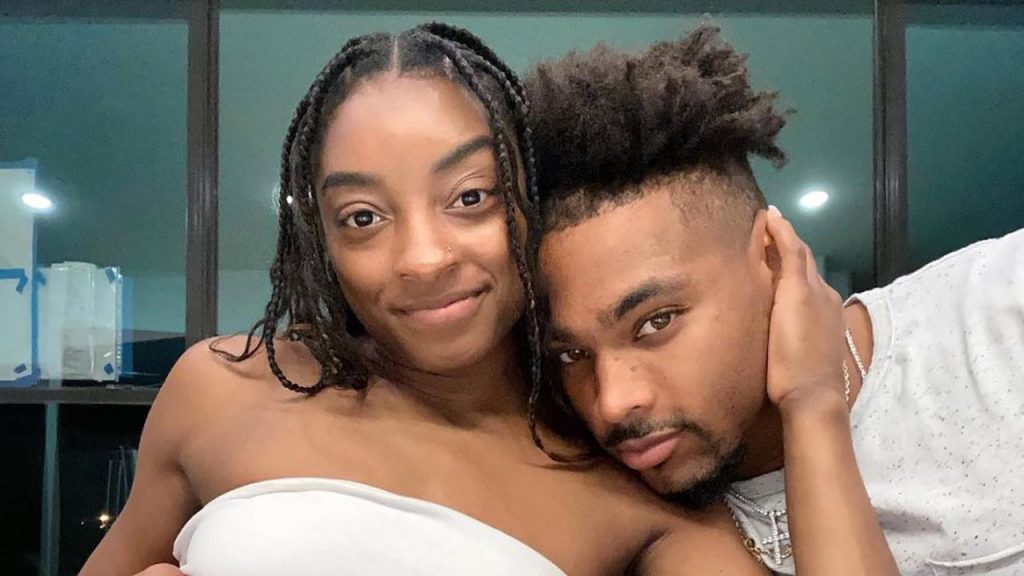 Sometime after March, the two began dating. But they didn't make things Instagram official until August 2020. This is when Biles began posting photos of the two as a couple along with simple captions like "it's just us."
December 2020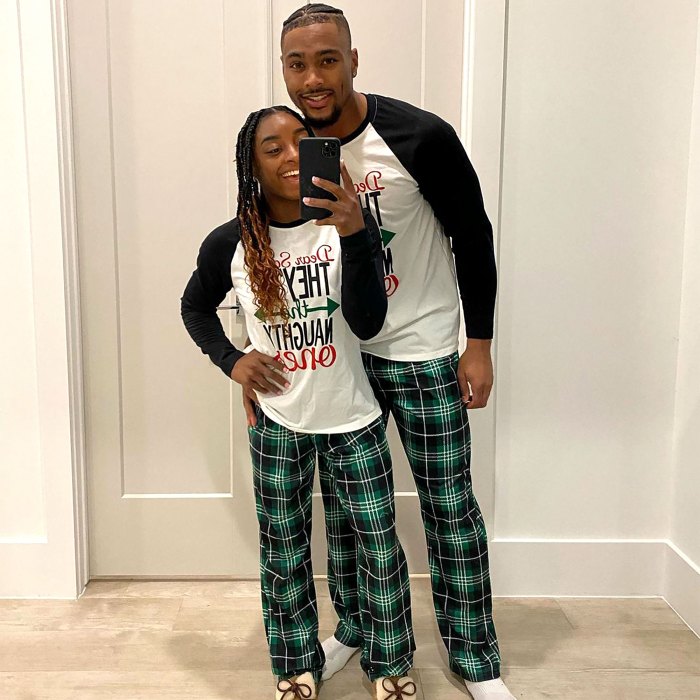 Could these two get any cuter? They spent the holiday season getting some quality time with their families. Here, we can see the two posing together in matching Christmas outfits, and Owens used Instagram to wish all of their fans "happy holidays."
January 2021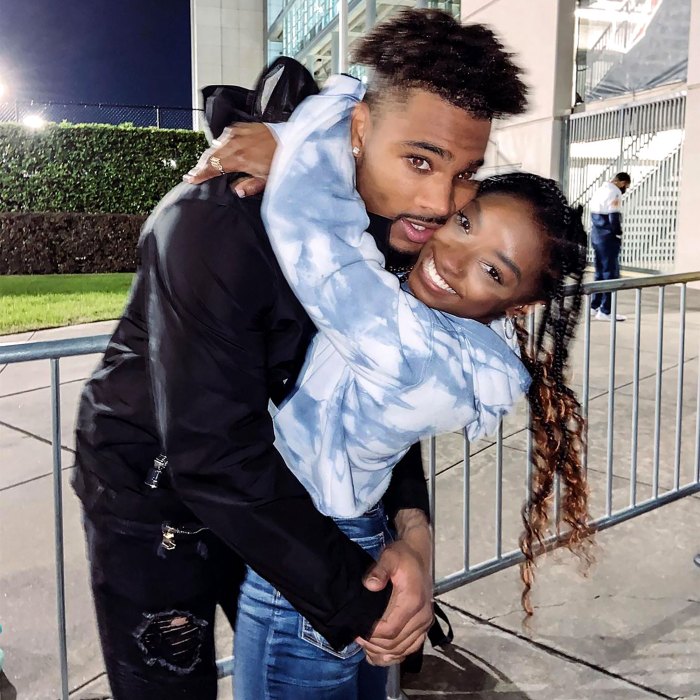 January 2021 marked an important time in Owens' life. This was the month that he celebrated three straight years in the NFL. To commemorate the occasion, Biles posted a very sweet message on Instagram: "Year 3 in the books, couldn't be more proud of you."
February 2021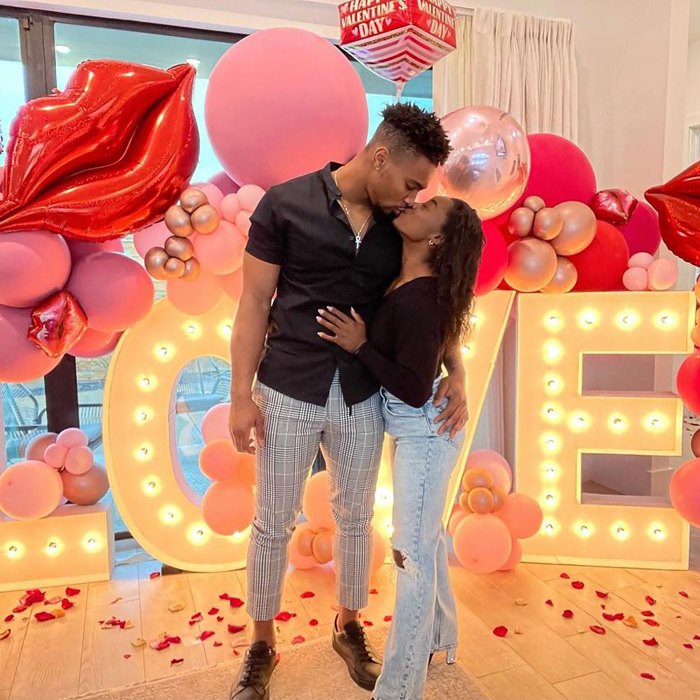 Speaking of important occasions, February 2021 was the first Valentine's Day the two would spend as a couple. And it looks like love was seriously in the air based on these Instagram posts of the two posing amid colorful balloons and a lighted sign that simply reads "Love."
March 2021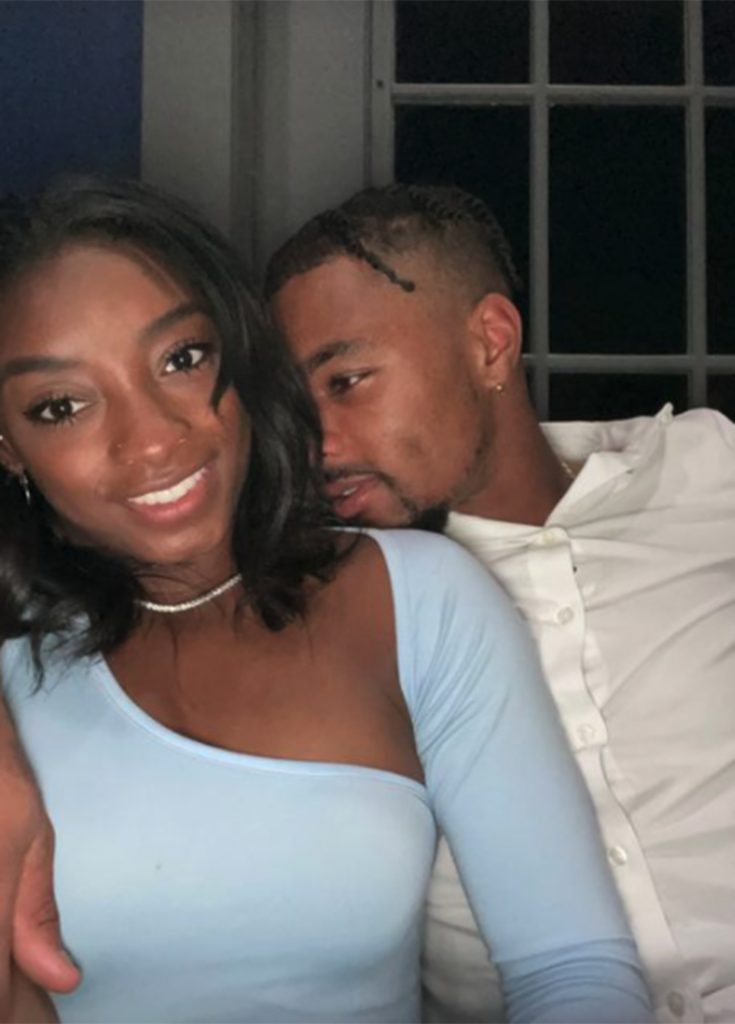 March 2021 was special for a couple of different reasons. First of all, this month marked one year since Biles and Owens met. Second of all, this month marked Biles' birthday.
To wish her a happy birthday, Owens wrote a funny and sweet message on Instagram. "Got the hottest chick in the game wearin' my chain," he wrote. "Wishing the happiest 24th birthday to my lady, I'm so excited for what the future holds for us and I can't wait to celebrate many more with you. I love you baby."
June 2021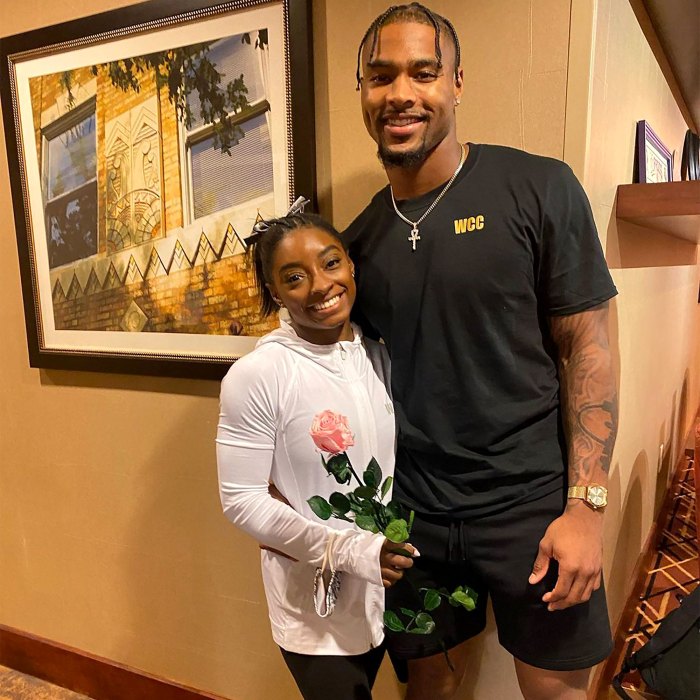 Fast-forward a few months and these two reached a relationship milestone: Owens got to watch Biles professionally compete for the very first time!
He was very impressed, and he didn't hesitate to gush about how he felt via Instagram. "What an amazing experience," he wrote to his followers. "First time getting to watch you compete in person and you didn't disappoint. It's so cool that I get to watch you do what you love, and be the best at that ‼️ I'm so proud of you my lil champ."
July 2021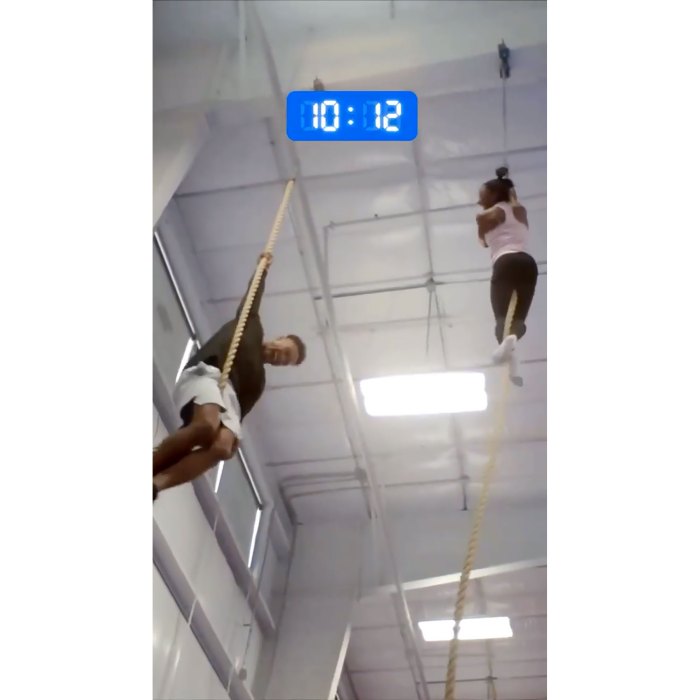 One hallmark of a good couple is that they aren't afraid to embarrass themselves and laugh at each other from time to time. And that is definitely what happened when the two competed in a friendly rope challenge.
As you might imagine, the Olympic gymnast easily beat the heavier football player. But Owens took the L gracefully and the couple shared their rope challenge pictures with the world.
July 2021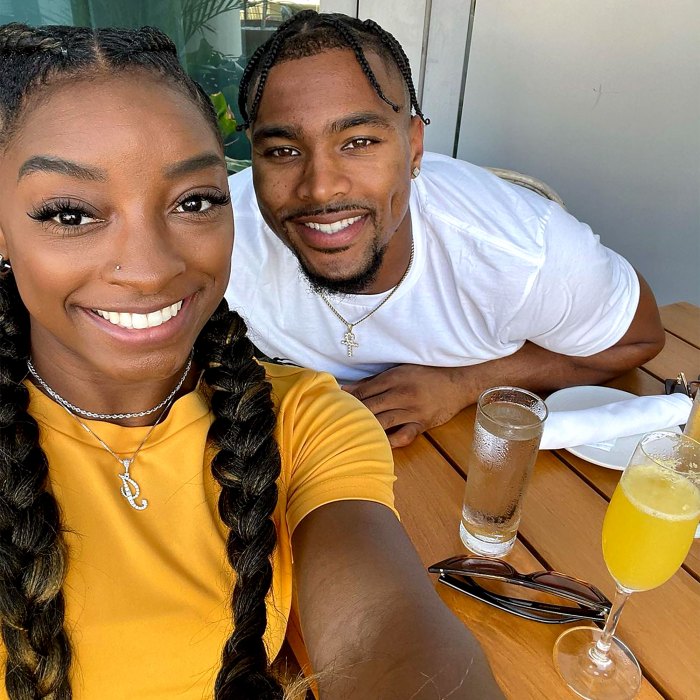 July 2021 was a hard time for the couple. This was the month that Owens turned 26, but Biles couldn't help him celebrate in person because she was in Japan for the Olympics.
However, she took to Instagram to write her boyfriend a very special message. ""I love you so much," she wrote. "Can't wait to celebrate you when I get home! thanks for keeping me sane during the craziest times. an ear to vent too, someone to share fun times with and make the best of memories 🖤 not sure how I got so lucky & what I'd do without you! But I hope you have the best day ever. Not too much fun without me tho hahaha."
August 2021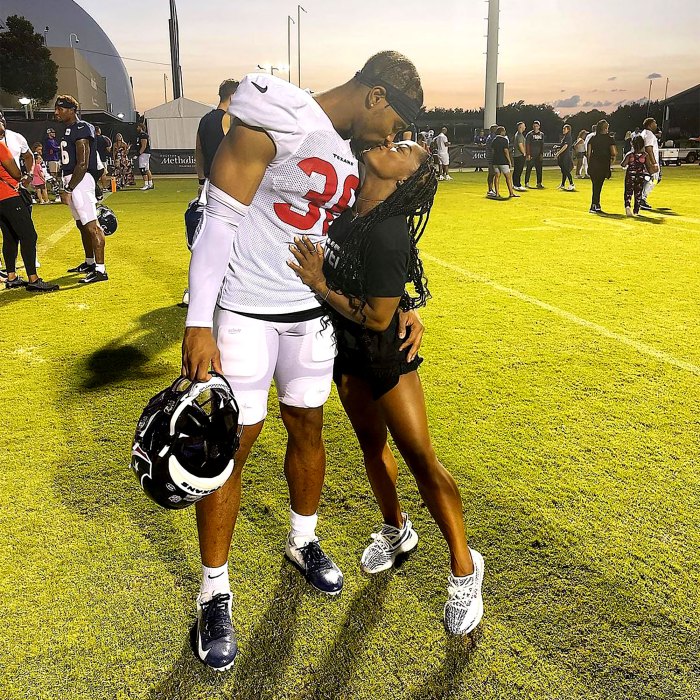 By August, Biles was home from the Olympics. And that meant she was free to meet Owens on the field during his practice with the Texans. Of course, the couple made time for a passionate kiss!