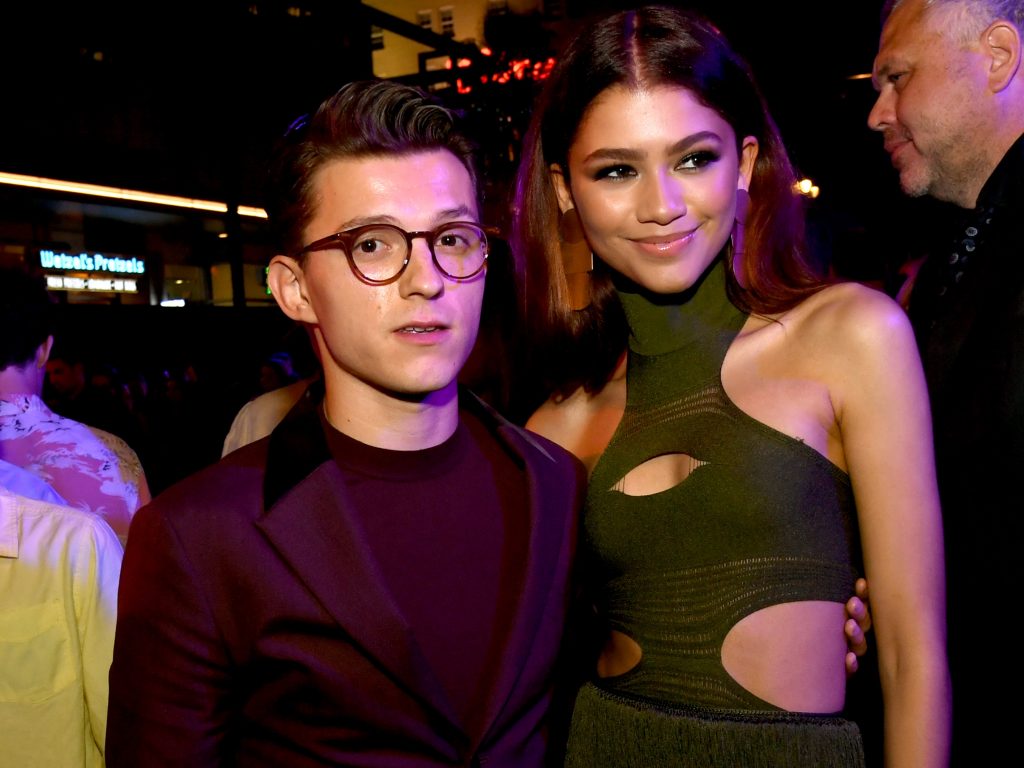 It's fair to say that Spider-Man: No Way Home was the most highly-anticipated movie of 2021. There are many reasons for this, including the awesome acting, relatable writing, and exciting effects.
Some fans, though, had another reason to hype this movie up: they wanted to see their favorite "are they or aren't they?" couple back in action.
For years, fans have been speculating about a romantic relationship between Tom Holland (who plays Spider-Man in the MCU) and Zendaya (who plays MJ). Even as things heated up onscreen between their characters, romance seemed to be blossoming offscreen between the actors.
How did this happen? And are these two really a couple, or are they just doing press for Marvel? To help you figure everything out, we put together this handy timeline of Tom Holland and Zendaya's relationship.
May 2017: The dancing spider
We mostly know about Holland and Zendaya's possible relationship from social media exchanges and moments on the red carpet together. However, things seemed to kick off between these two in the most public possible way.
In May of 2017, the two starred on an episode of Lip Sync Battle. While Zendaya's performance was perfectly adequate, Holland stunned the entire world by dancing to a medley that combined both "Singin' In the Rain" and Rihanna's "Umbrella." Oh, and did we mention he did it all by rocking smoky eyes and fishnet stockings?
Zendaya was perfectly speechless by the end of the performance. And even though the whole world enjoyed Holland's bold moves, some began to speculate that it was mostly Zendaya he wanted to impress.
June 2017: Spidey's new "suit"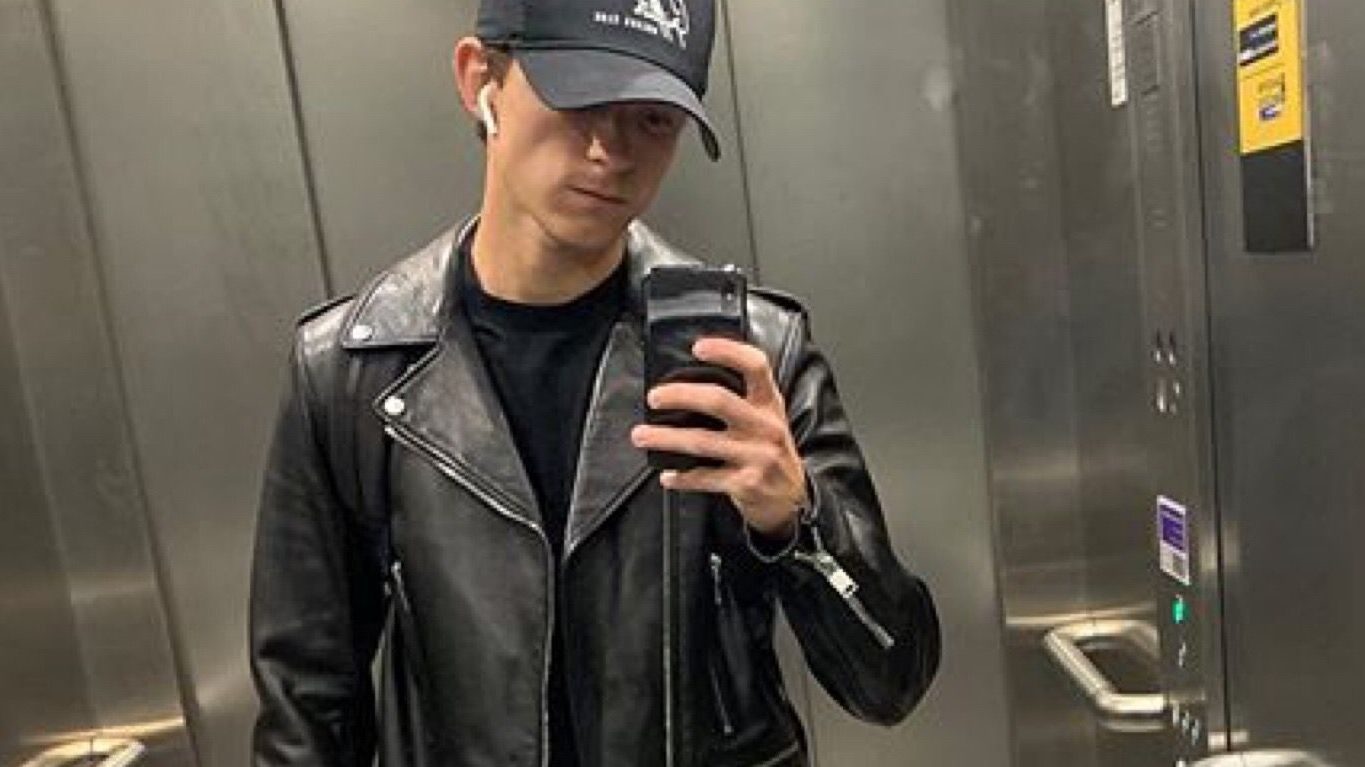 As explosive as Holland's dance moves were, rumors of a relationship between him and Zendaya didn't really heat up until June of 2017. And it all came because of a certain addition to Holland's wardrobe.
No, true believers, it wasn't a Spider-Man suit. It was actually a leather jacket. As Holland explained in an Instagram video, he had run out of things to wear and decided to swipe a leather jacket belonging to Zendaya.
If it was a one-time thing, this factoid wouldn't be so juicy. But Zendaya later dished to Good Morning America that Holland did this with her jacket and other items on a regular basis. And since romantic partners often swap clothing (just ask any girlfriend who adores her man's comfy T-shirt), this put the rumor mill into overdrive.
May 2018 to present day: Setting off our own spider senses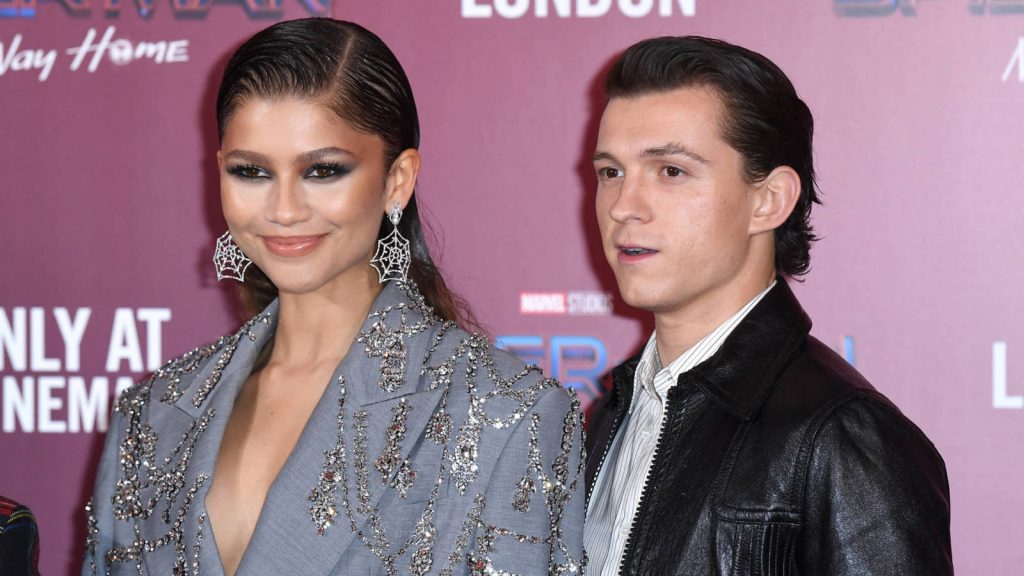 Remember when we said that many of the rumors about a romance between Holland and Zendaya occurred because of social media? Well, Holland is the main culprit, and things began to properly heat up back in May of 2018.
That's when fans began to notice how much Holland talked about his costar on Instagram, usually in the most glowing of terms. And in 2019, he shared a picture with the caption "The birthday girl! Hope you're having an amazing day." That is fairly innocuous, but in September of 2021, Holland was read to risk it all.
For Zendaya's birthday, Holland shared an Instagram post with this caption: "My MJ, have the happiest of birthdays. Gimme a call when your [sic] up xxx."
Needless to say, this caused fans of the two to have a minor heart attack at the possessive term "My MJ." And even fans who were really skeptical about their blossoming romance felt their own spider senses beginning to tingle.
June 2019: Truth is sweeter than fiction?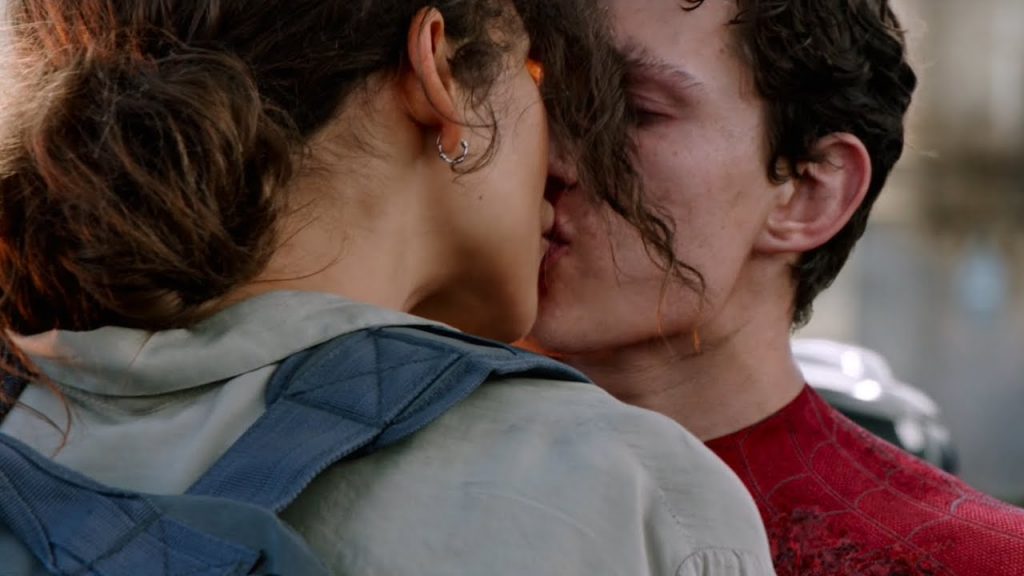 Compared to the flirty Instagram posts, this next bit is pretty tame. But in June of 2019, Spider-Man: Far From Home came out.
What does that have to do with Holland and Zendaya's relationship? This was the movie where the character of MJ discovers that Spider-Man is her classmate, Peter Parker. And before the movie was over, we were graced by an onscreen kiss between these characters.
Before that scene, it was easy to dismiss how close Holland and Zendaya seemed at all times. Maybe they were just really good friends? But watching their passionate onscreen kiss made many fans revisit those flirty moments and come to the conclusion that these two were already a secret couple.
March 2021: Sharing a stylist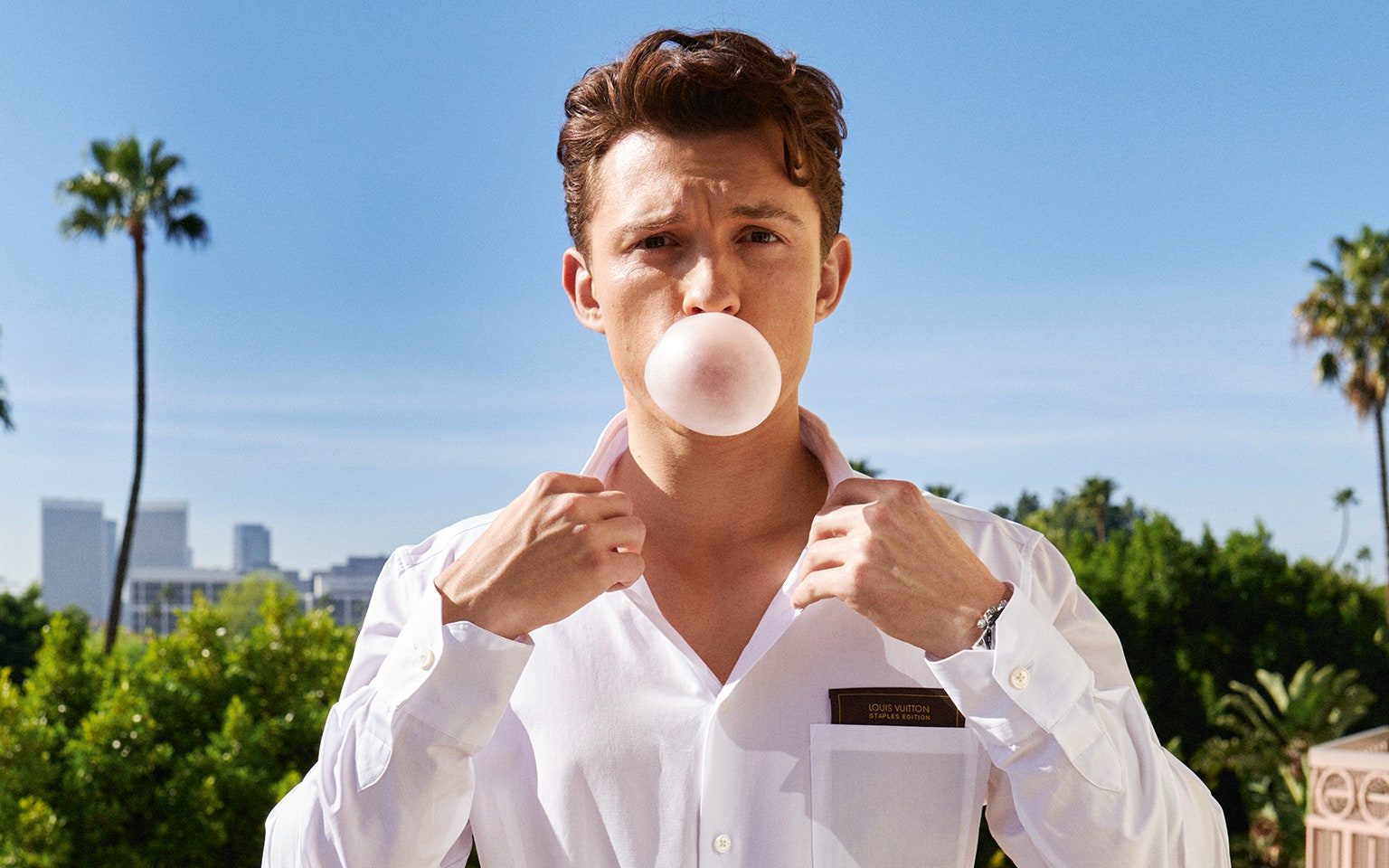 Another bit of circumstantial evidence of their relationship came from a very unexpected direction. In fact, it came from a magazine cover!
Since he became such a public figure, Holland's fashion sense has gotten better and better. This seemed to reach its apex when he appeared on the cover of British Vogue in an outfit styled by Law Roach.
Why is that significant? Well, Law Roach happens to be Zendaya's stylist as well. And using her stylist means that Holland trusts Zendaya with how he looks in front of the entire world!
September and October 2021: The spicy posts must flow
Zendaya isn't content to live in the shadow of either Holland or the MCU. She's got her own things going, including starring in one of 2021's other biggest blockbusters, Denis Villeneuve's Dune.
And Holland is more than just supportive of her career. To help hype her up, Holland posted a picture of Zendaya on the red carpet with a caption that was nothing but "Dune" followed by some heart-eyes.
At this point, some of Holland's followers teased him about his account turning into a Zendaya fan page. But what else would we expect from Zendaya's biggest fan, and possible lover, Tom Holland?
December 2021: A relationship out in the open?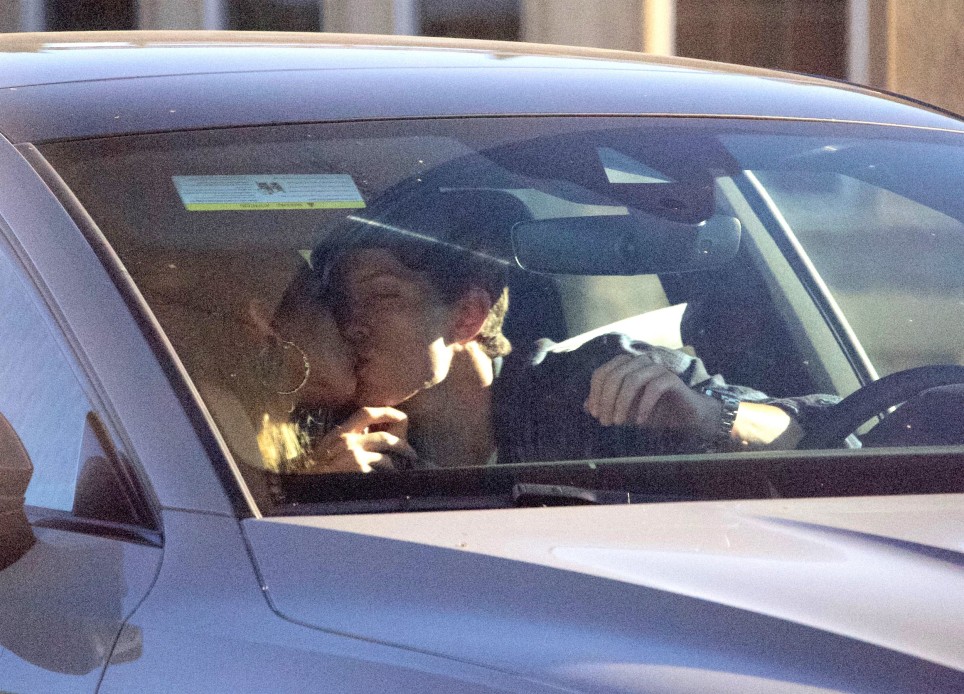 Holland and Zendaya were at the heart of the marketing for Spider-Man: No Way Home. And in the leadup to the film's release, it seemed like the two were no longer hiding behind a "will they or won't they" playfulness.
For instance, Holland paused a red carpet interview just so he could get a better look at Zendaya's dress. And after the screening of the film, the two actually kissed each other in front of the entire world.
That was a big step because their previous kisses were secretive. Back in July 2021, the couple was photographed making out in Holland's car. If these two are ready to go fully public with their romance, we'd love to tell Holland what the Mary Jane of the comics famously told Peter Parker when they first met: "Face it, tiger… you just hit the jackpot!"
While Tom and Zendaya haven't confirmed their relationship, Spider-Man: No Way Home producer Amy Pascal seemingly has, revealing that she once told them not to date and they "ignored" her!
"I took Tom and Zendaya aside, separately, when we first cast them and gave them a lecture," she told The New York Times. "Don't go there—just don't. Try not to. I gave the same advice to Andrew [Garfield] and Emma [Stone]. It can just complicate things, you know? And they all ignored me."
The Future: Starting a family?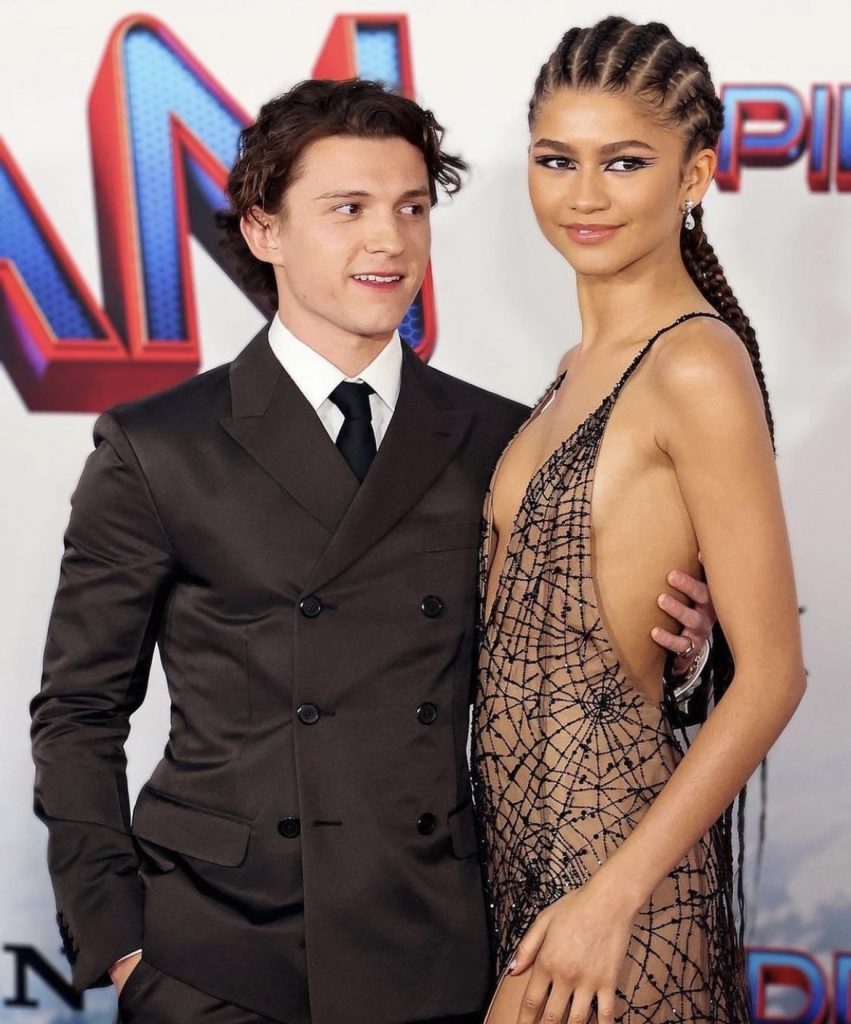 While Tom and Zendaya were spotted kissing, they won't confirm whether they are dating or not. "I've always been really adamant to keep my private life private, because I share so much of my life with the world anyway," he says. "We sort of felt robbed of our privacy," he told GQ. Still, Tom has admitted that Zendaya is "instrumental" in his life.
"When everyone's telling you that you're the best thing in the world, you can grow up and believe that," he said. "Having her [Zendaya] in my life was so instrumental to my sanity. She is so good at being the role model for young guys and girls."
As for the photos of Tom and Zendaya kissing, Tom won't publicly address it until Zendaya is ready to. "It's not a conversation that I can have without her," he revealed. "You know, I respect her too much to say… This isn't my story. It's our story. And we'll talk about what it is when we're ready to talk about it together."
So, what does the future hold for Tom and Zendaya? It looks like kids could possible be in the future!
"I've spent the last six years being so focused on my career. I want to take a break and focus on starting a family and figuring out what I want to do outside of this world," he told People. "I love kids. I can't wait to be a dad — I can wait and I will, but I can't wait!"