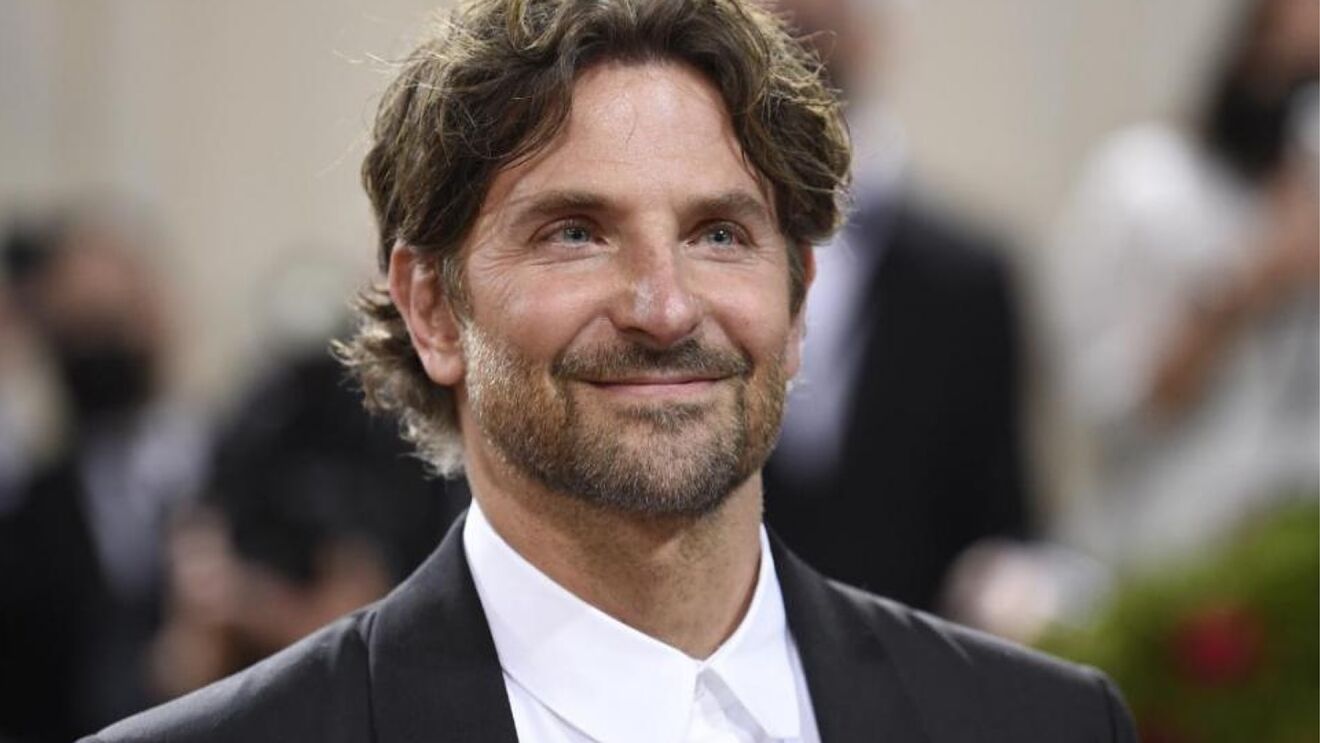 Bradley Cooper is a handsome Hollywood leading man. As such, we expect his onscreen characters to date many beautiful female characters. What we weren't expecting, though, is how wild Cooper's love life is when the cameras aren't rolling.
Specifically, Cooper has dated plenty of major Hollywood stars. So many that we can imagine his little black book of phone numbers is kept in the kind of vault you'd need Nicolas Cage to break into.
Just who has Cooper dated in his "limitless" quest for romance? Keep reading to find out!
Jennifer Garner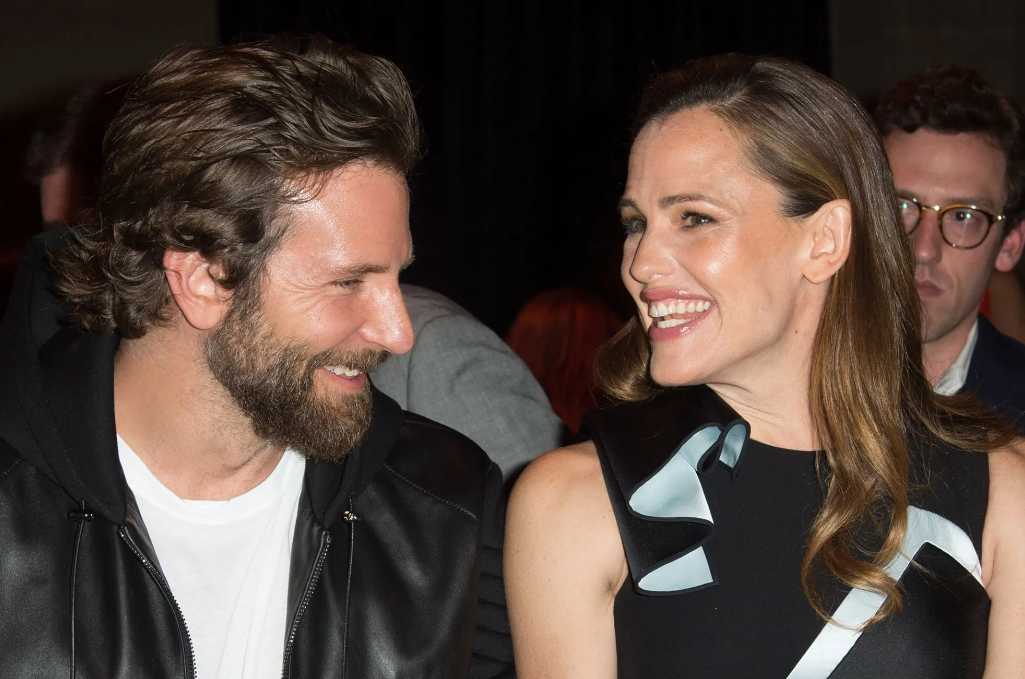 Perhaps the most persistent rumor about Bradley Cooper's love life is that he has dated Jennifer Garner. After all, he effectively got his start in Hollywood on her show Alias, where he played Garner's best friend Will Tippin. The two shared great chemistry with one another onscreen for three seasons from 2001–2003 before Cooper left the show.
Over the years, Cooper and Garner have remained friends long after Alias ended. They link up at red carpet events and even take their kids on playdates together.
Rumors of romance between Cooper and Garner heated up in August 2020 when the two were spotted on a Malibu beach together, looking "flirty" according to TMZ, right after Garner had broken up with her boyfriend John Miller after two years of dating.
However, Cooper's three-year-old daughter Lea De Seine (whom he shares with his ex-girlfriend Irina Shayk) was with them, playing in the sand, and insiders denied there was any romance. "They are friends and have been forever," a source told Us Weekly.
Ultimately, Garner got back together with Miller, quashing the dreams of fans who wanted to see her and Cooper end up together.
Jennifer Esposito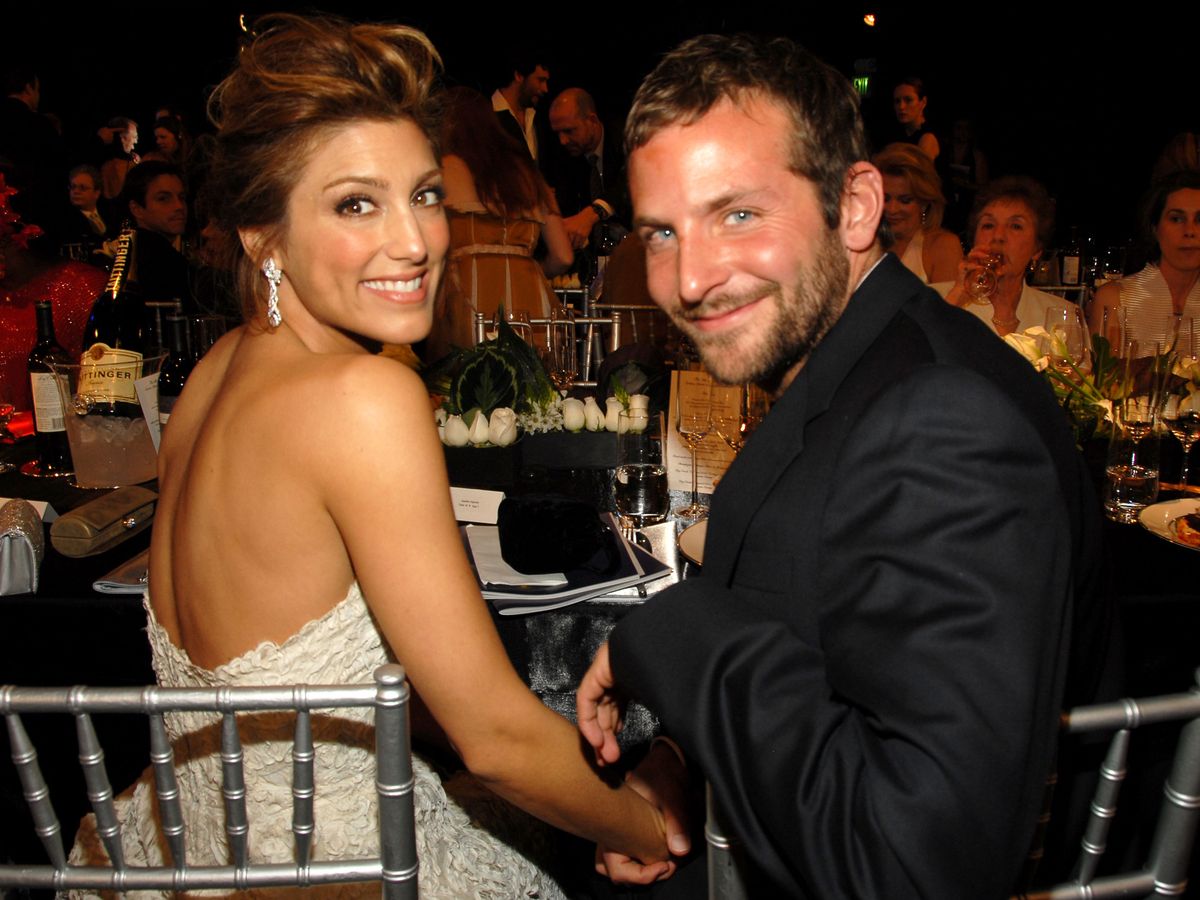 At first, it seemed Cooper would be taken off the dating market pretty early into his acting career. After all, he married fellow actor Jennifer Esposito way back in December 2006.
Shockingly, though, Esposito filed for divorce in May 2007 after just four months of marriage, citing irreconcilable differences. Cooper generally didn't say much about the split, but when his ex released an autobiography, she highly implied that he was manipulative and made her life a living hell.
Regardless of why the marriage ended, Cooper was suddenly back on the dating market after his unexpected divorce. And he celebrated his newfound freedom by reportedly dating one of the biggest stars on the planet!
Cameron Diaz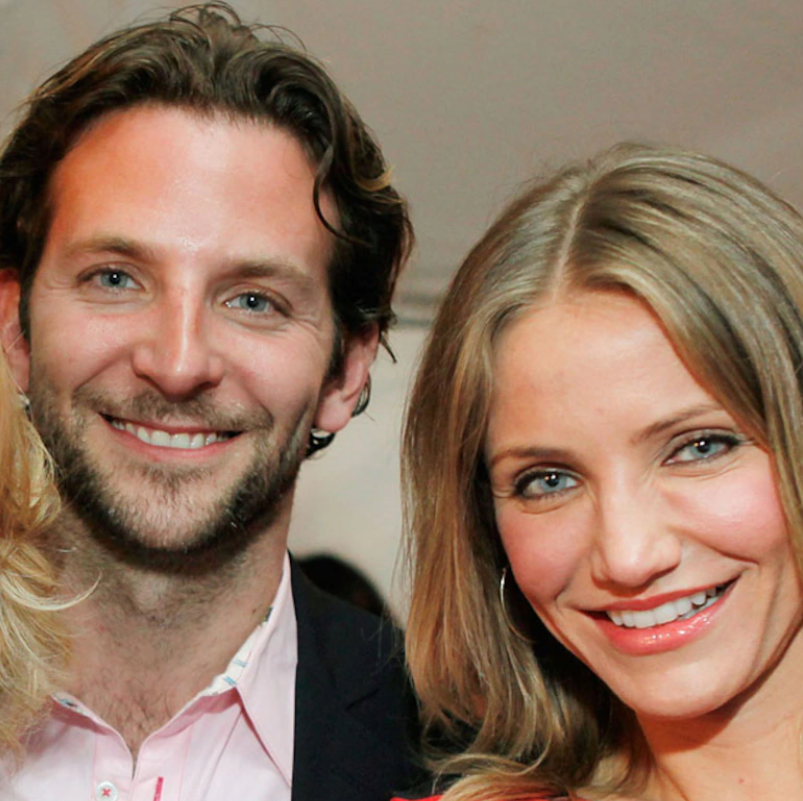 In October 2007, not too long after splitting with Esposito, Cooper was spotted all over New York with Cameron Diaz, doing things like strolling through Central Park, attending an NFL game, and looking "cozy" together at an SNL afterparty. This sparked immediate rumors that the two were dating.
The two always denied those rumors, but nobody can deny the chemistry they seemed to have. To this day, many of us assume these two had a fun, short-lived fling.
"I think she's great," Cooper told People in October 2007. "We're good friends."
Denise Richards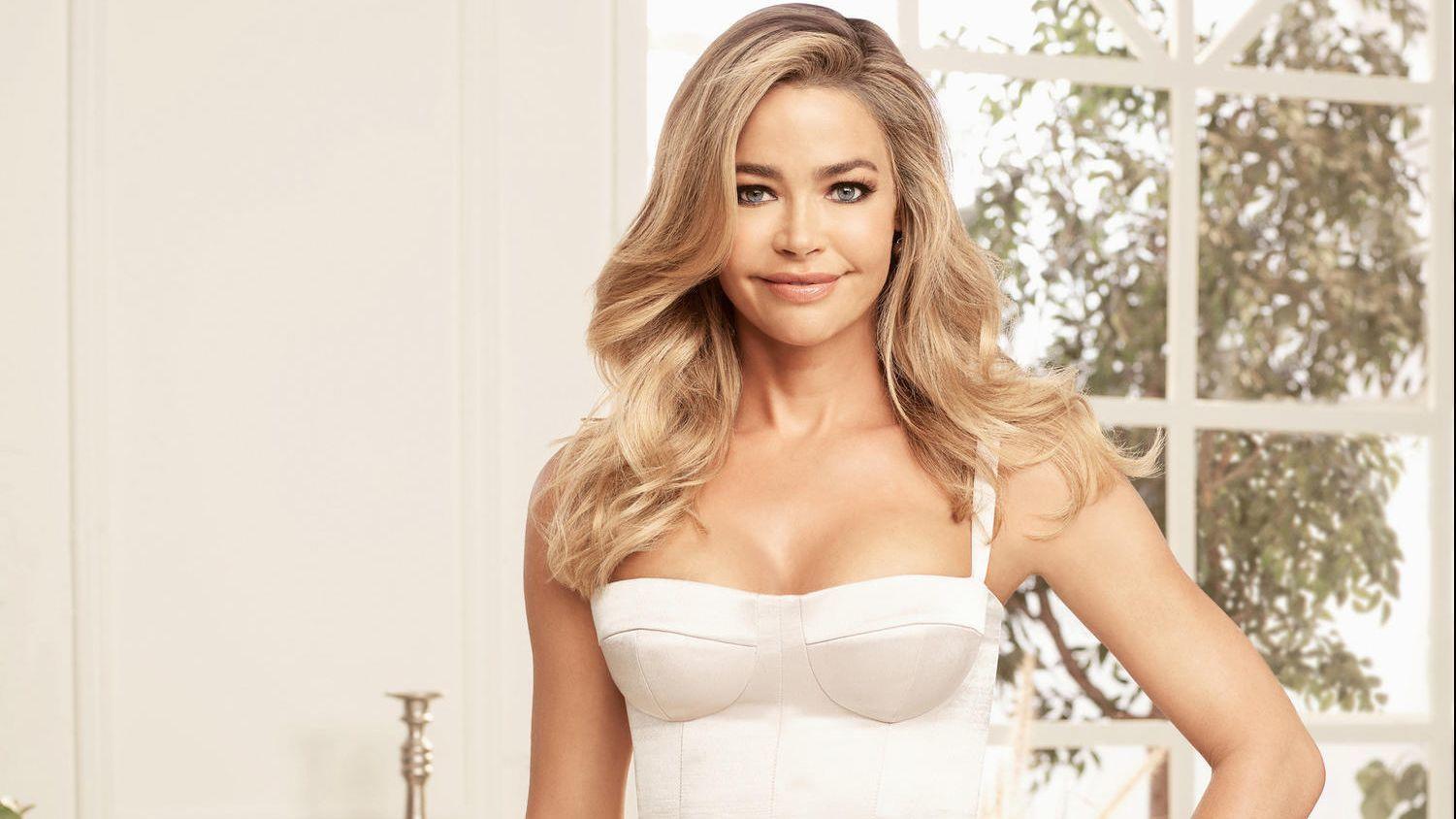 In terms of Cooper's love life, Denise Richards is the rumored relationship that may have been the shortest. Specifically, they were reportedly spotted having a candlelit dinner together at Beverly Hills' Il Cielo restaurant in July 2009… and were never seen on a date again.
But did the alleged date even happen? Richards claimed on Twitter that the rumor was "B.S." And Cooper's reps told Extra the rumor was made up by a PR company to get press for a diet program.
One thing was for sure, though: after the insane success of The Hangover in June 2009, Cooper was a hotter romantic commodity than ever before.
Jennifer Aniston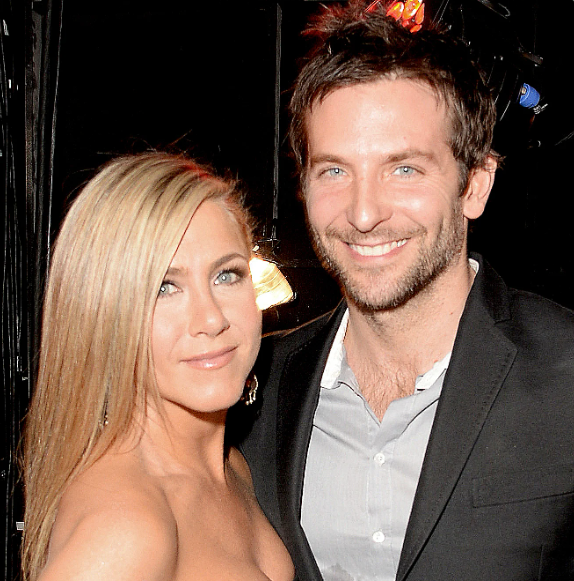 It's tough for fans not to "ship" their favorite actors. When you see two actors with great chemistry in the same movie, it's tempting to think they must have something going on behind the scenes.
Those rumors kicked up when Cooper starred alongside Jennifer Aniston in 2009's He's Just Not That Into You. And it's true that Cooper was spotted having dinner with Aniston in New York City that year.
But Cooper has always denied that he and Aniston were anything more than friends.
"I'm reading about me taking Jennifer Aniston to my Bel Air mansion and having a candlelit dinner, and I was like, 'That's crazy. Never happened,'" he told Details (via Us Weekly) in June 2010. He even claimed that he told Aniston, "Hey, we should hang out — the other dates that we never had went so well."
Despite being in the friend zone with Aniston, Cooper was now on the cusp of finding someone special. He would soon begin a long-term relationship with a major star!
Renée Zellweger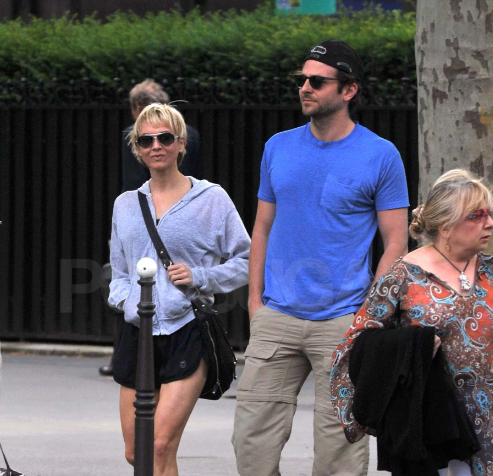 Case 39 was a movie in which Cooper starred alongside Renée Zellweger. And for those who like to ship their favorite stars, the dream scenario came true: their chemistry onscreen led to a serious relationship offscreen.
Tragically, love was not meant to last. When the two began dating in the summer of 2009, he was the rising star and she was the world's highest-paid actress. But then Zellweger decided to take a hiatus from acting right as a stream of offers kept coming in for Cooper (most notably for the action hit Limitless).
With their lives and careers going in different directions, Cooper and Zellweger called it quits in March 2011, after less than two years of bliss together.
Olivia Wilde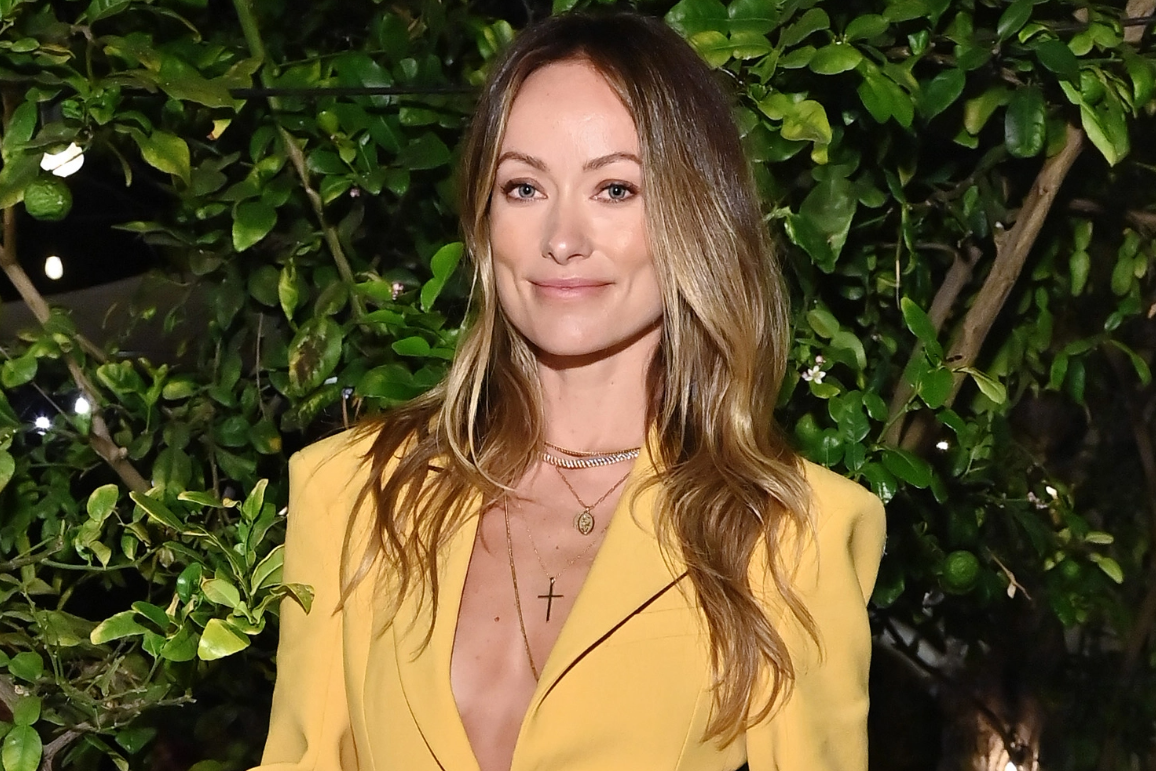 Speaking of Limitless, actress Olivia Wilde came in one day to read for a part. She didn't get the part, but this gave her a chance to meet Bradley Cooper.
From there, we have conflicting accounts. Some sources close to the two said they were dating while others denied it. It seems we have to place Wilde in the growing "maybe, maybe not" pile of potential Cooper lovers.
Scarlett Johansson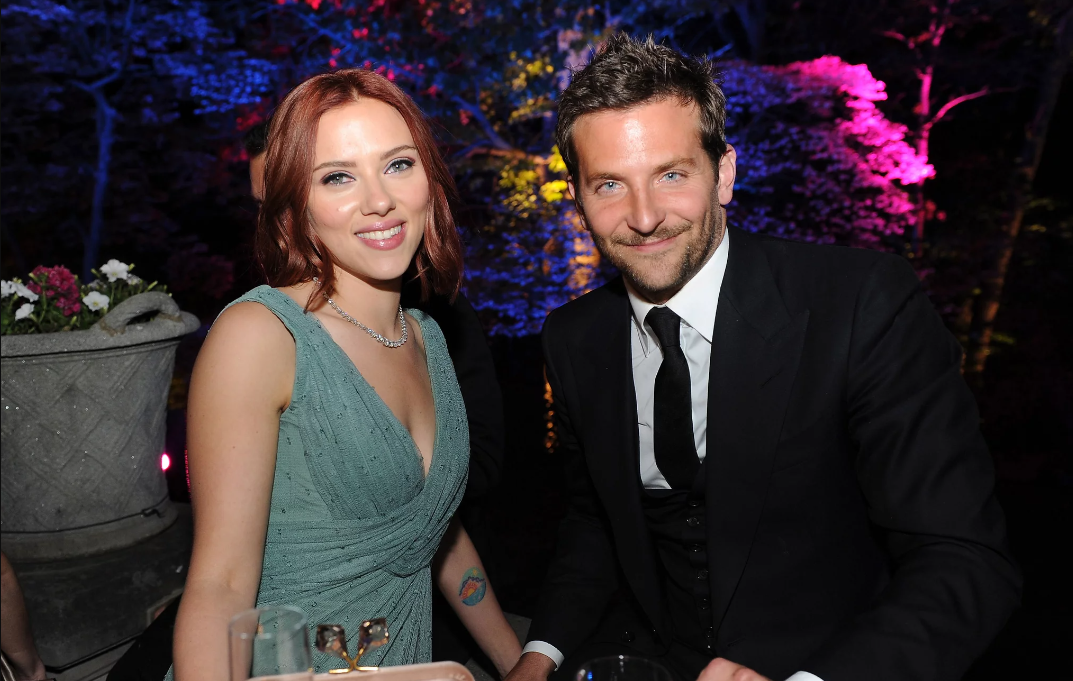 Back around 2009, Cooper met future MCU star Scarlett Johansson. Two years later, paparazzi snapped photos of the two on what may or may not have been a date.
This caused the usual flurry of romantic speculation. While the stars wouldn't confirm the relationship, they wouldn't deny it either, which is proof enough to many people that this fling was quite real.
Jennifer Lopez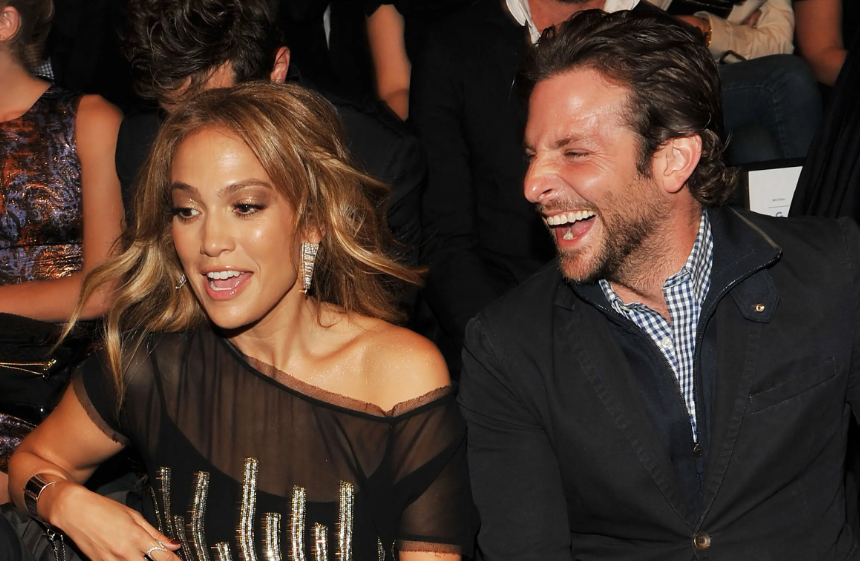 These days, Jennifer Lopez is back with Ben Affleck. But in late 2011, she and Bradley Cooper were spotted driving together in his car in Los Angeles, as well as having dinner together in New York following Lopez's split with Marc Anthony.
This kicked off speculation that the two were dating, though they denied the rumors. We'd still kill to know what that joyride was all about!
Zoë Saldana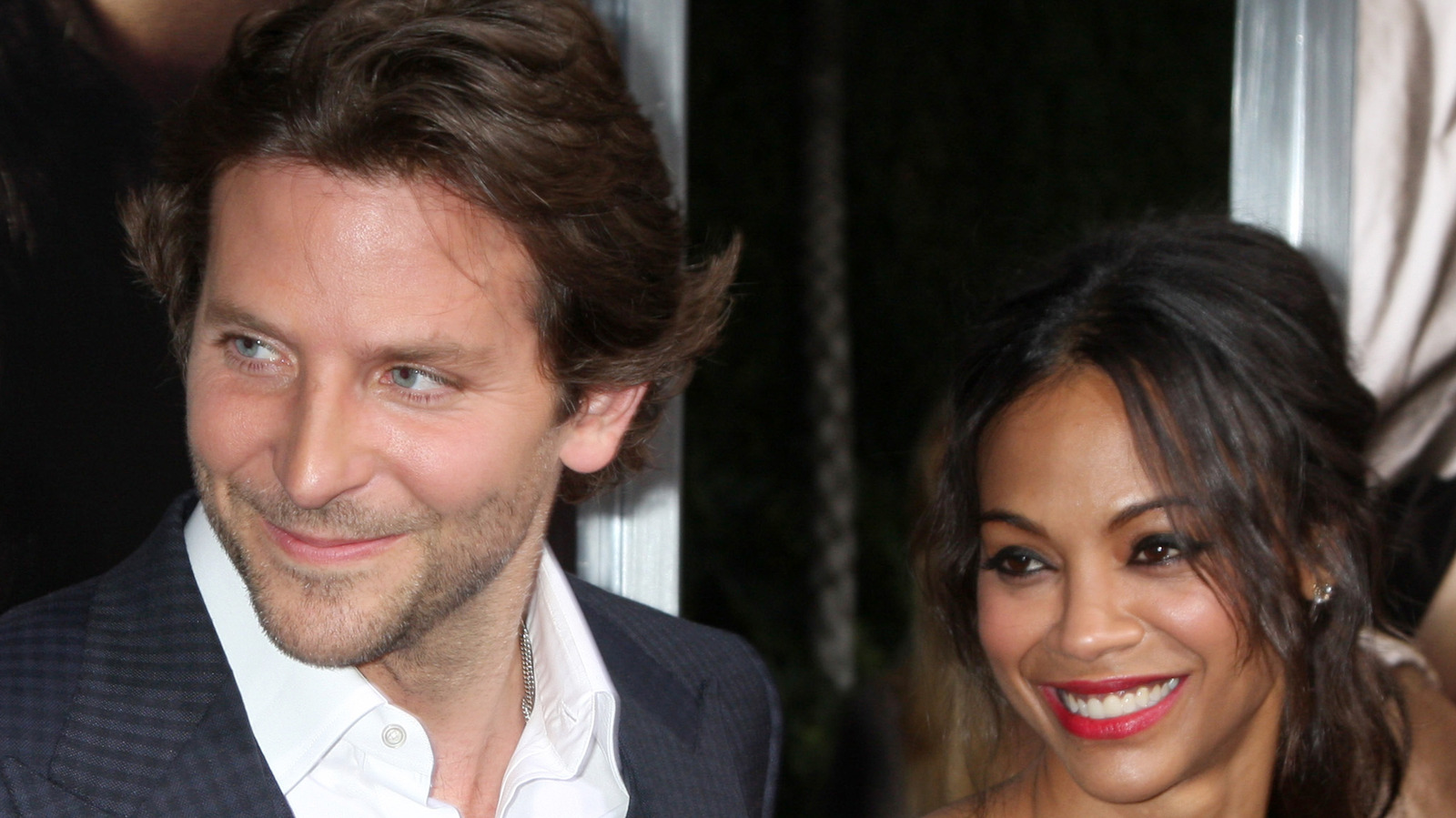 By now, the story seems familiar: Cooper acts alongside a beautiful woman and kicks off speculation that they are dating. In this case, he acted with Zoë Saldana in 2012's The Words, and the two had chemistry so steamy that anyone could see it.
This led to speculation about the two dating behind the scenes. Interestingly, Saldana was coy about this relationship when asked about it, adding fuel to the fire of romantic speculation.
Rachel McAdams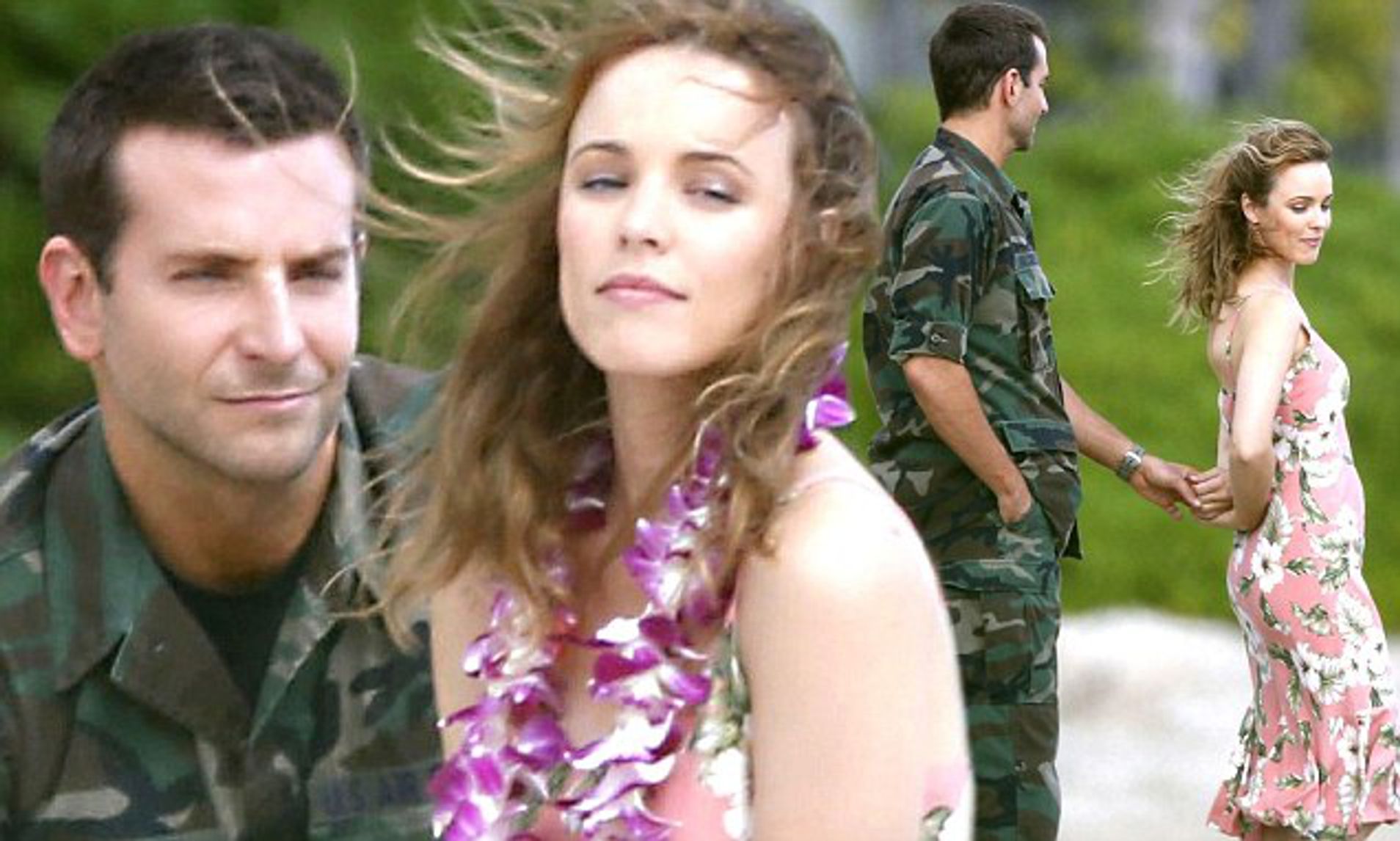 Cooper met Rachel McAdams way back in 2005 on the set of Wedding Crashers. But it was many years later, in April 2013, when the two were spotted having an intimate lunch together (via Lainey Gossip).
This didn't just lead to speculation that the two were dating. It also made many wonder if Cooper kept in touch with all the beautiful women he had acted alongside before!
Irina Shayk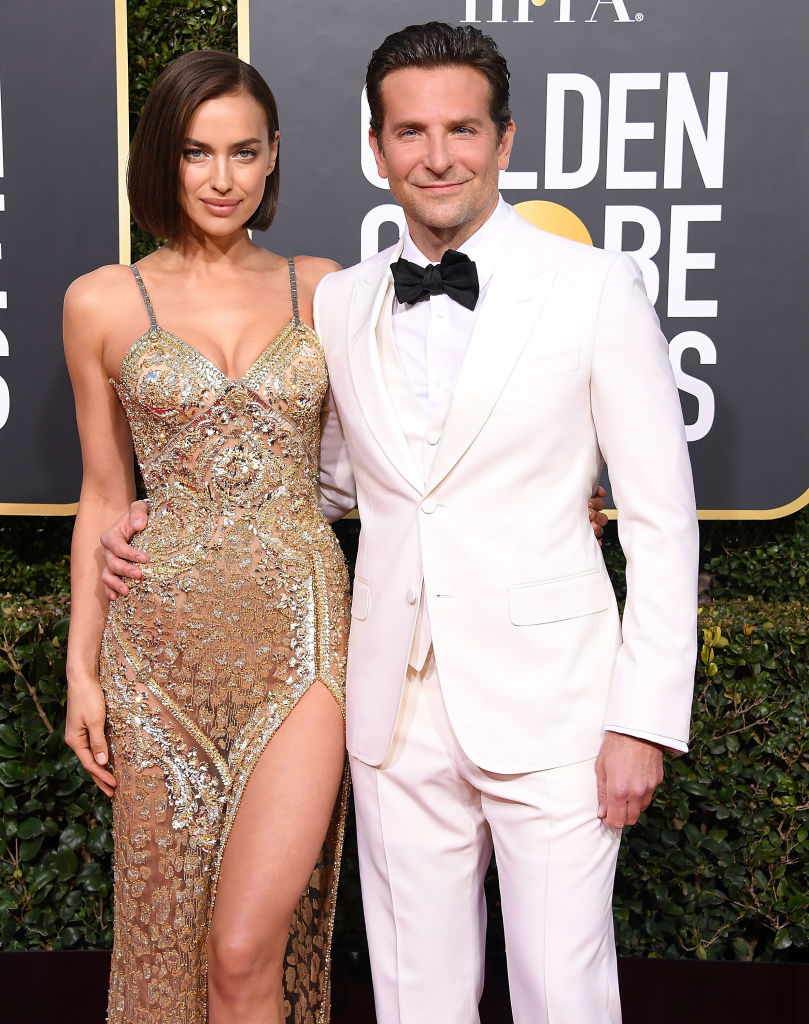 Russian model Irina Shayk is possibly the most significant relationship of Cooper's life. They began dating in spring of 2015, and things quickly became serious. Their daughter Lea De Seine Shayk Cooper was born in March 2017.
However, the two broke up in June 2019, four months after Cooper performed with Lady Gaga at the Oscars and rumors of a relationship between them were brewing.
"Recently Irina decided enough is enough," a source told Entertainment Tonight (via The Hits). "She didn't feel she was getting the level of commitment she wanted and the endless fighting made their life unbearable. They are very different people and once they realized it was the baby that was holding them together, it was time to call it quits."
Lady Gaga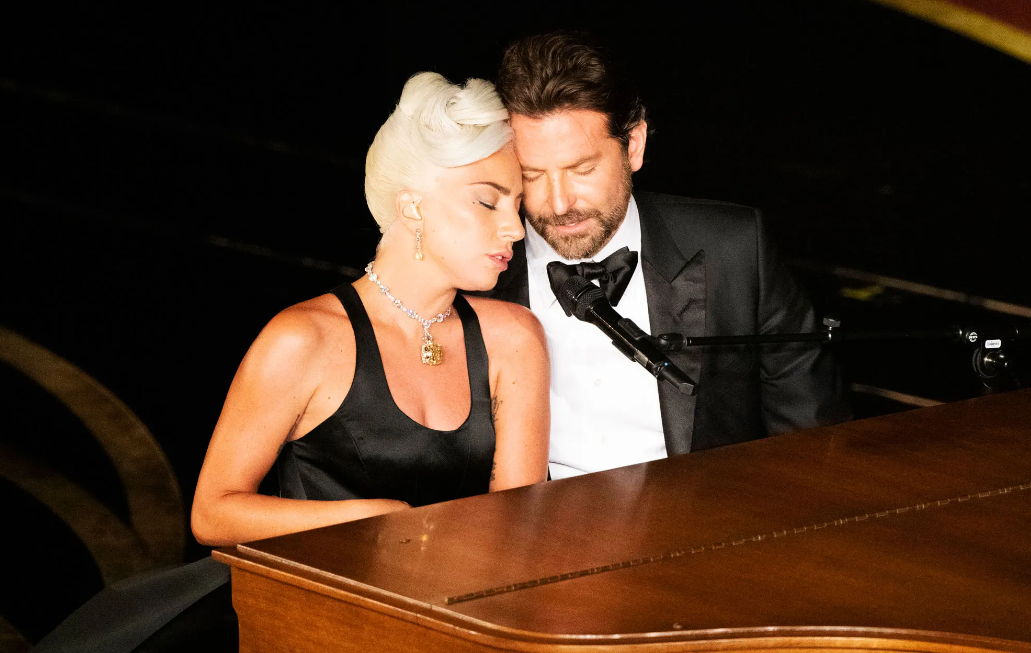 In 2018, Cooper starred alongside none other than Lady Gaga in A Star is Born, which Cooper also wrote and directed. Because the two had wild chemistry onscreen, it led to speculation that they must be having a not-so-"bad" romance together offscreen. The rumors hit a fever pitch when the pair sang a duet of their hit single "Shallow" at the Oscars in February 2019, leading many to believe Cooper and Gaga had just as much chemistry offscreen as on.
But Lady Gaga and Cooper both denied the rumors, claiming they were just acting in love during the song to be in character for the performance.
"For me, as a performer and as an actress, of course we wanted people to believe that we were in love," Gaga told Elle in November 2019 (via Us Weekly). "And we wanted people to feel that love at the Oscars. We wanted it to go right through the lens of that camera and to every television that it was being watched on."
"Just from a personal standpoint, it reduces the anxiety level," Cooper told The Hollywood Reporter of being in character for the performance. "They kind of fall in love in that scene in the film. It's that explosive moment that happens to happen to them on a stage in front of thousands of people. … It would have been so weird if we were both on stools facing the audience."
Dianna Agron and Huma Abedin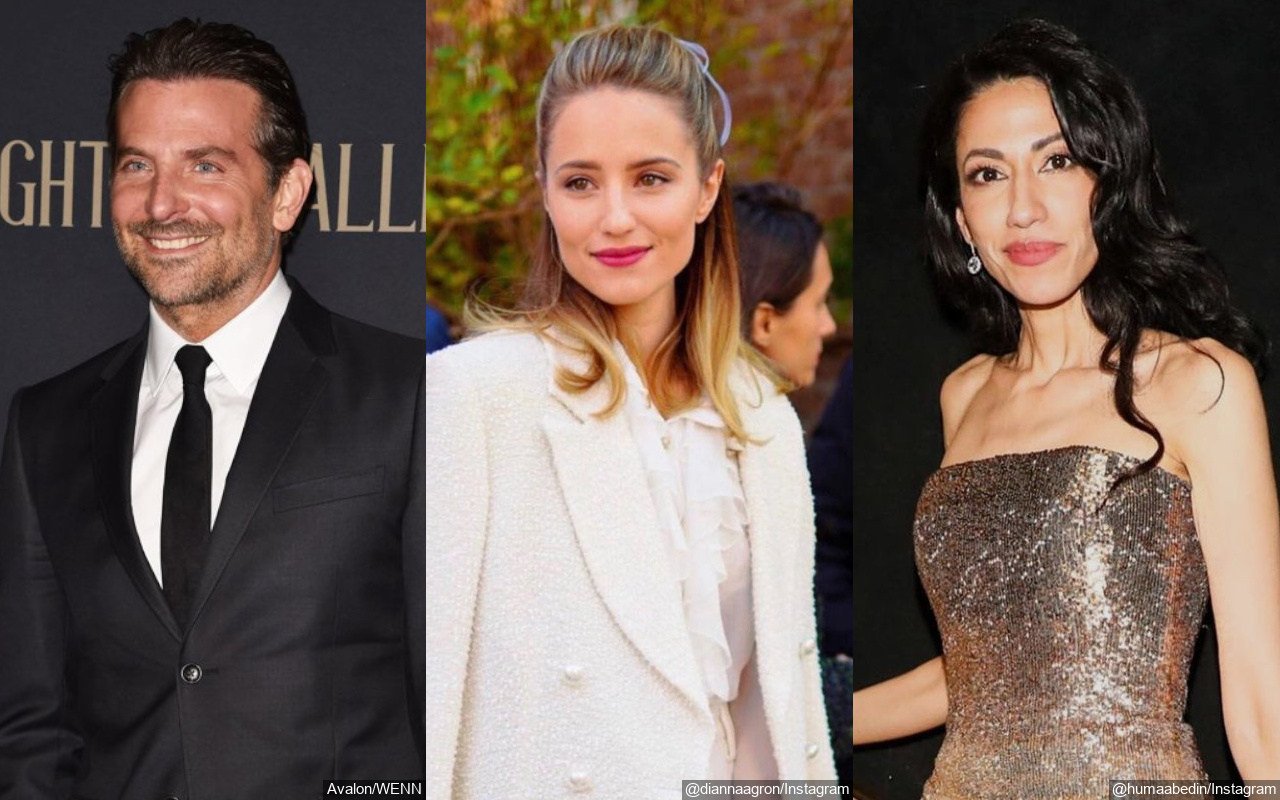 Many people don't know that Bradley Cooper dated Glee star Dianna Agron sometime in spring 2022. That's because the relationship as secretive as it was brief! In fact, news of Cooper's relationship with Agron relationship didn't come out until it was already over.
In July 2022, Us Weekly confirmed that Bradley Cooper is dating political staffer Huma Abedin, 46. Abedin was vice chair of Hillary Clinton's 2016 presidential campaign. Her relationship with Cooper began when they were introduced by Anna Wintour before the Met Gala in May. The only problem is, Cooper was actually dating Dianna Agron at the time!
"He was casually dating Dianna when he and Huma started, but it wasn't serious with Dianna yet," an insider told Us Weekly.
Bradley Cooper hasn't had much luck with his Hollywood relationships. Maybe now, at 47, and dating someone outside of Hollywood, Cooper will find love that lasts. Time will tell!