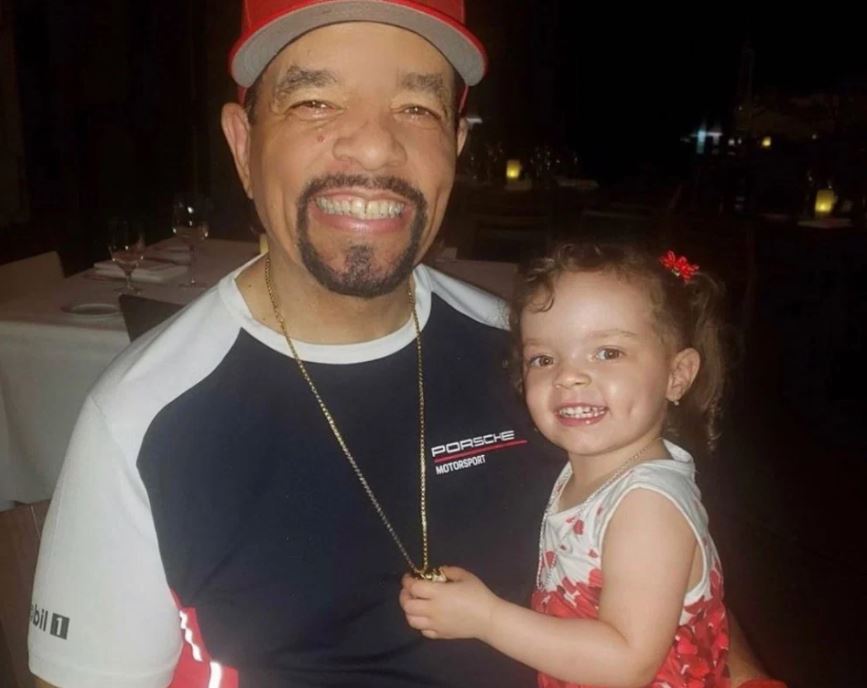 Some celebrity kids look exactly like their famous parents. We've rounded up our favorite pictures of celebs and their lookalike kids so you can figure out who has the greatest resemblance.
Jennifer Lopez and Emme Muñiz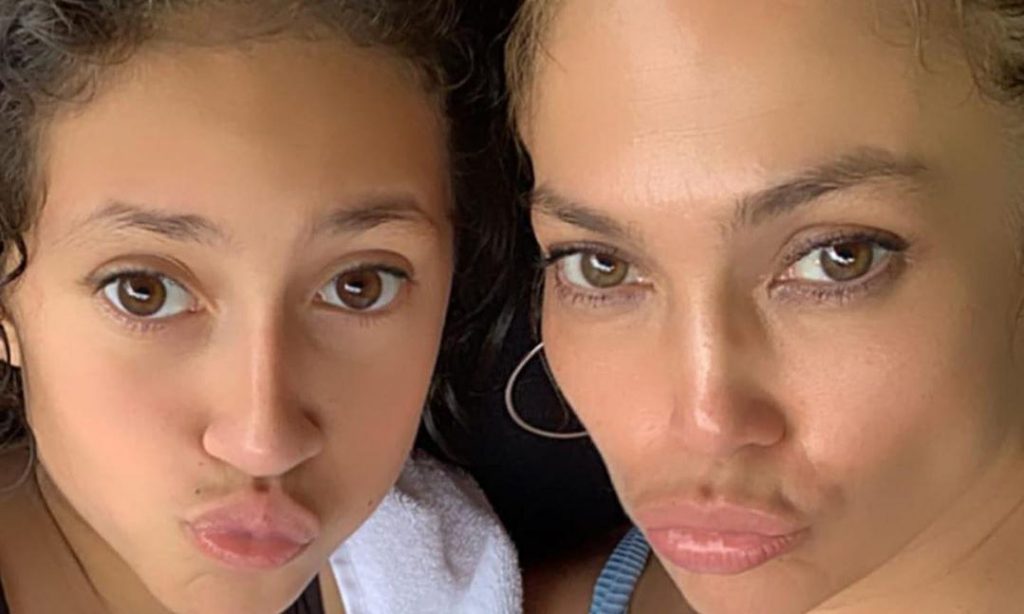 Jennifer Lopez has been creating so many headlines with Ben Affleck lately that it is easy to forget that she has children. But nobody can forget the face of her 13-year-old daughter Emme Muñiz. As soon as people see these two hanging out next to each other, it's impossible to not notice the strong resemblance between them.
Jude Law and Raff Law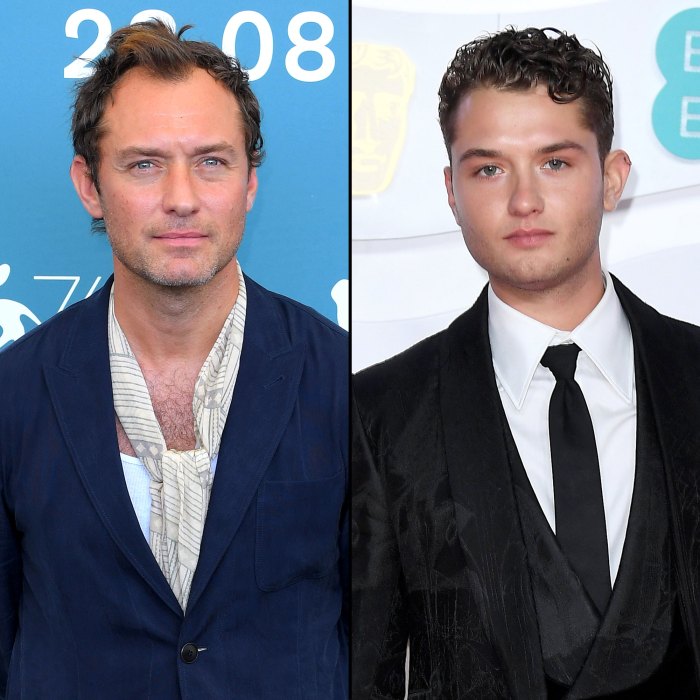 Jude Law rose to fame in part due to his movie star good looks. Now, we can't help but wonder if that fate awaits his 24-year-old son Raff Law as well. Young, handsome, and the son of a millionaire… life must be good!
Amy Adams and Aviana Le Gallo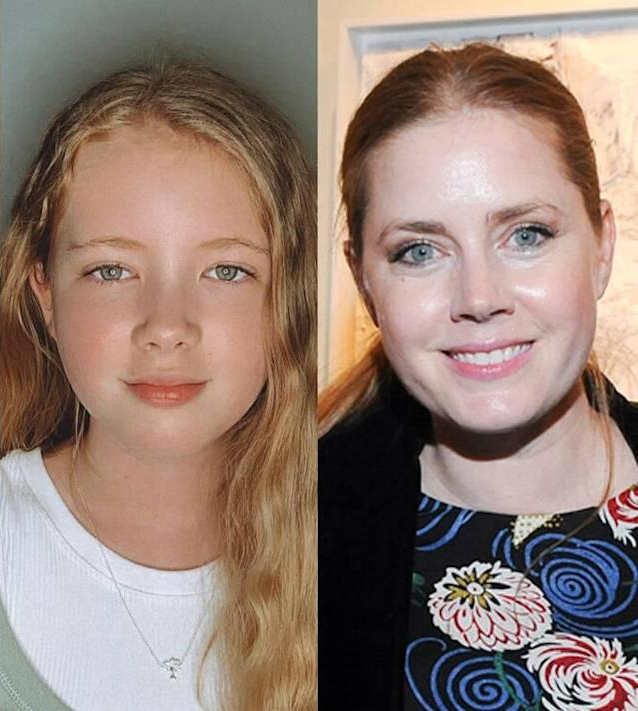 Judging by the photo, Aviana Le Gallo, 11-year-old daughter of famous star Amy Adams, looks like she is trying to play it cool and not make a big deal of taking a picture. But one thing that seems like it is definitely a big deal is how much she resembles her famous mother. The resemblance is so great that we wouldn't be surprised to see Aviana's face on the big screen someday!
Nicole 'Snooki' Polizzi and Giovanna LaValle
Snooki really managed to ride that 15 minutes of fame longer than anyone expected. Now, the whole world knows who this Jersey Shore star is. And that means the whole world can marvel at how much Snooki's now six-year-old daughter looks like a young Snooki, as seen in the side-by-side comparison on the right.
Just please tell us that we're not going to have some Jersey Shore spinoff with their kids in a few years!
Gordon Ramsay and Oscar Ramsay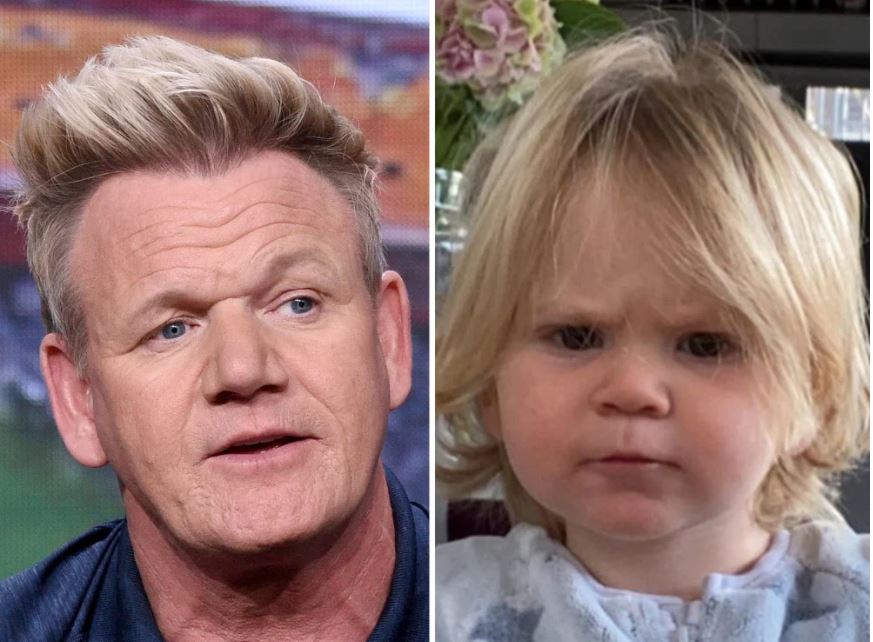 Gordon Ramsay, 54, is famous for looking and sounding very angry as he criticizes poorly-prepared food. But based on this picture of his two-year-old son Oscar Ramsay that Gordon posted to Instagram, "resting chef face" looks like it runs in the family. Honestly, Oscar looks like he is prepared to send his pre-school food tray back and yell at the manager until they get his food "just right."
Lori Loughlin and Olivia Jade Giannulli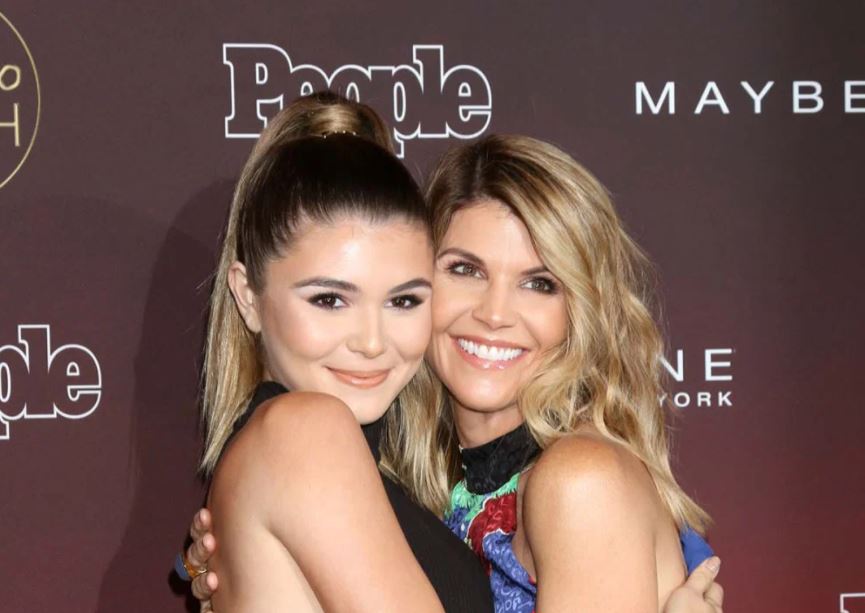 As one of the stars of Full House, Lori Loughlin became one of those celebrities people across the world fell in love with. And it looks like her famous face certainly lives on in the form of her daughter, Olivia Jade Giannulli.
At one point, Giannulli didn't realize how great the family resemblance was until an Instagram follower sent her side-by-side pics of Giannulli and her mother!
Ice-T and Chanel Marrow
Ice-T's wife Coco Austin went viral in July 2021 when she tweeted the photo on the right of their five-year-old daughter Chanel Marrow. That's because users soon pointed out that Chanel looks like a perfect doppelgänger of her famous father! Let's just make sure she doesn't start busting criminals on TV at too young an age.
Chrissy Teigen and Luna Stephens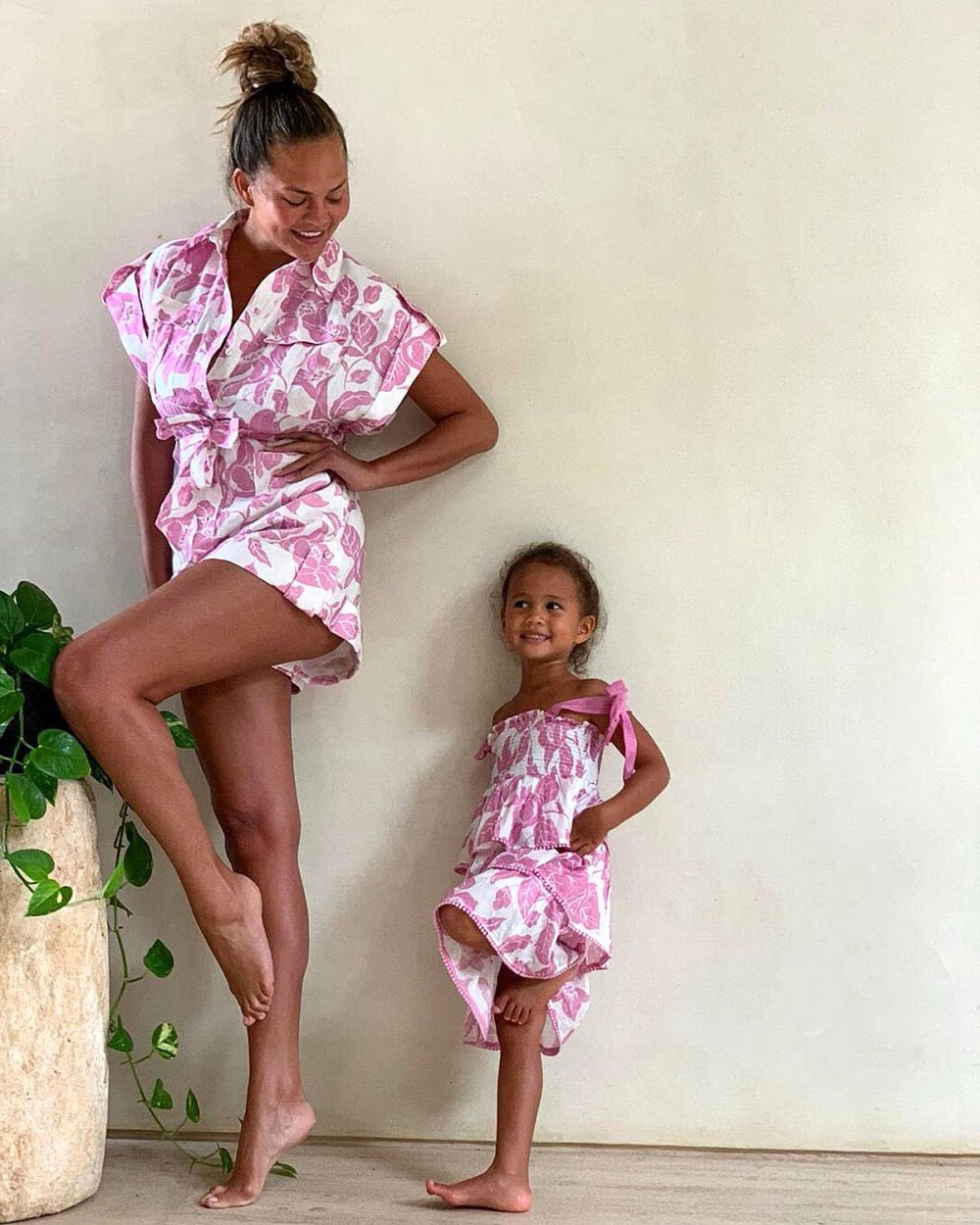 Luna Stephen is the five-year-old daughter of John Legend and Chrissy Teigen. Judging by this photo, she physically resembles her mother and certainly knows how to rock mom's wardrobe and poses!
Gavin Rossdale and Kingston Rossdale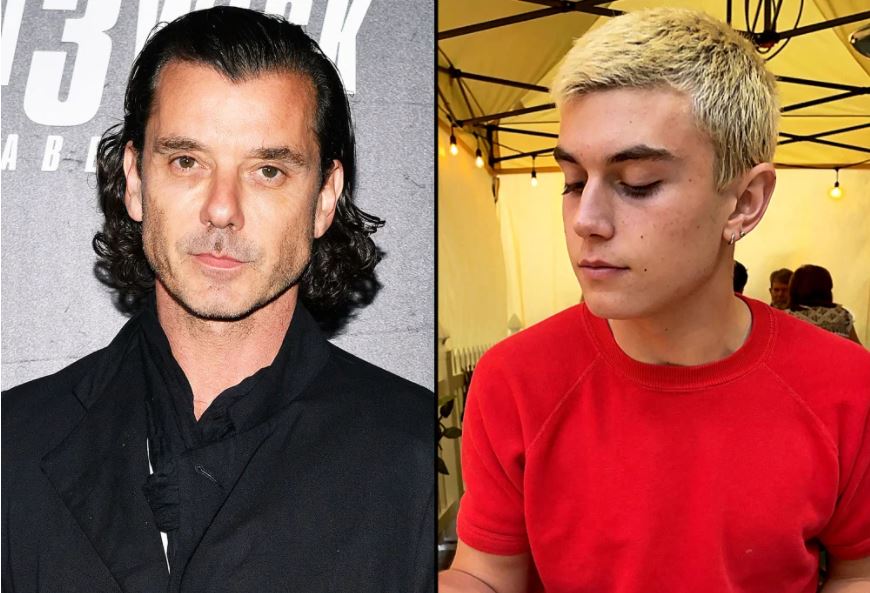 If you grew up in the 1990s and liked alternative music, you are no doubt familiar with Bush frontman Gavin Rossdale. Now, his 15-year-old son Kingston Rossdale is growing up to be his doppelgänger! But we're still waiting for him to turn out a banger of a song like "Glycerine."
Teddi Mellencamp and Dove Mellencamp Arroyave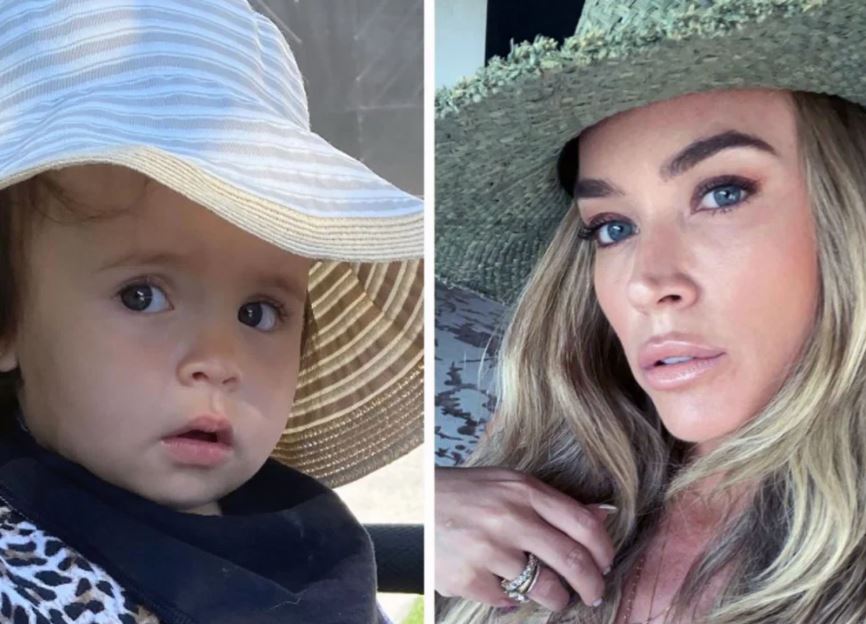 If you didn't think babies could be very expressive, then you never met The Real Housewives of Beverly Hills star Teddi Mellencamp's daughter Dove. When you see the way that both of them know how to give the camera some serious side-eye, then the resemblance is all too clear. Perhaps Dove has reality stardom in her future as well?