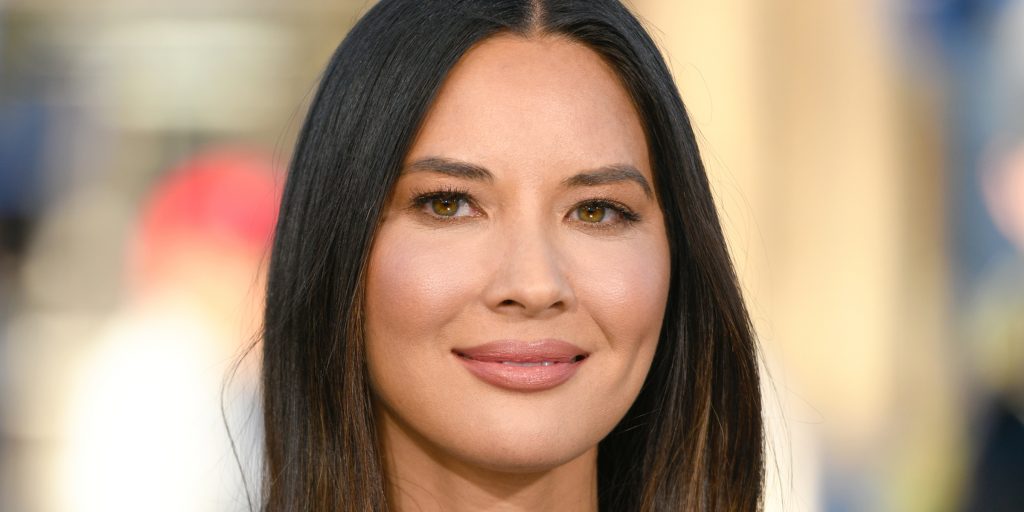 It's easy to get jaded when it comes to celebrities and nudity. If a celeb sheds their clothes for a movie or a photoshoot, we tend to think they are just doing so in a quick attempt to remain relevant (always difficult thanks to social media and the 24-hour news cycle).
However, some celebs don't ditch clothing for just any reason. Some of them do it for a good cause. And that's a win/win because you don't even have to feel guilty about staring at their bodies!
So, who are the celebs who are stripping down, and what causes are more important than their clothes? Keep reading to find out!
Ireland Baldwin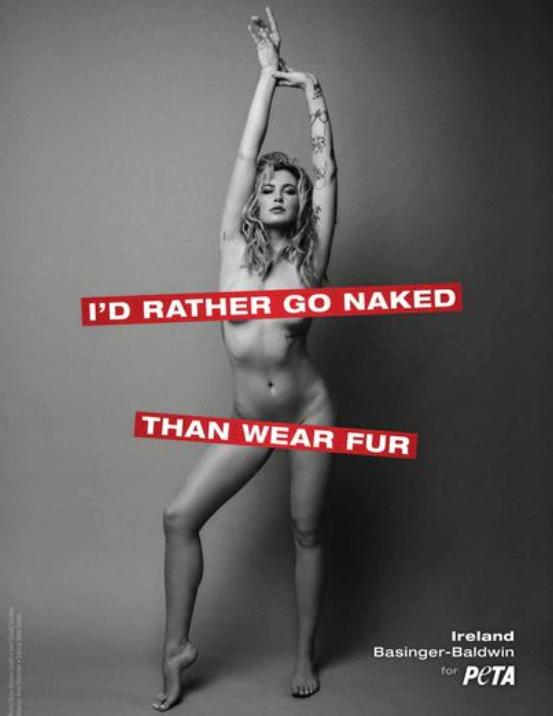 Ireland Baldwin is very passionate about animals. To prove it, this famous daughter of Alec Baldwin helped promote PETA. In doing so, she became another celeb to prove that she would "rather go naked than wear fur."
Gillian Anderson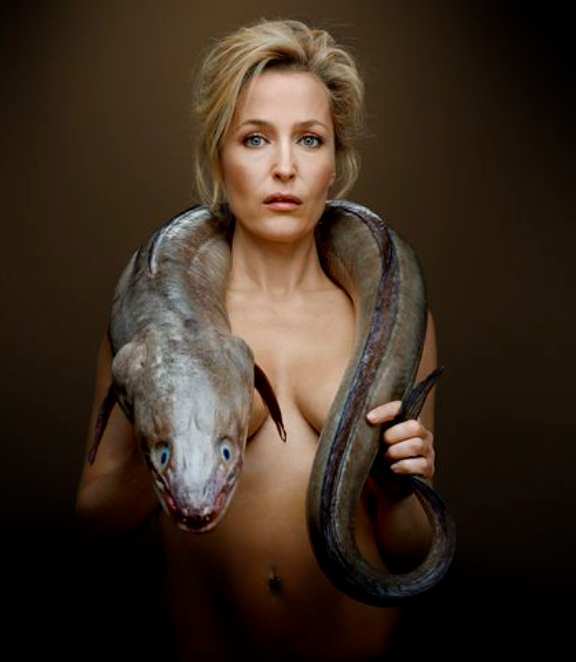 On the X-Files, Gillian Anderson's character frequently heard David Duchovny's Mulder espouse that "the truth is out there." In real life, Anderson decided the truth was in the Fishlove campaign to raise awareness about diminishing fish stocks all around the world.
Pink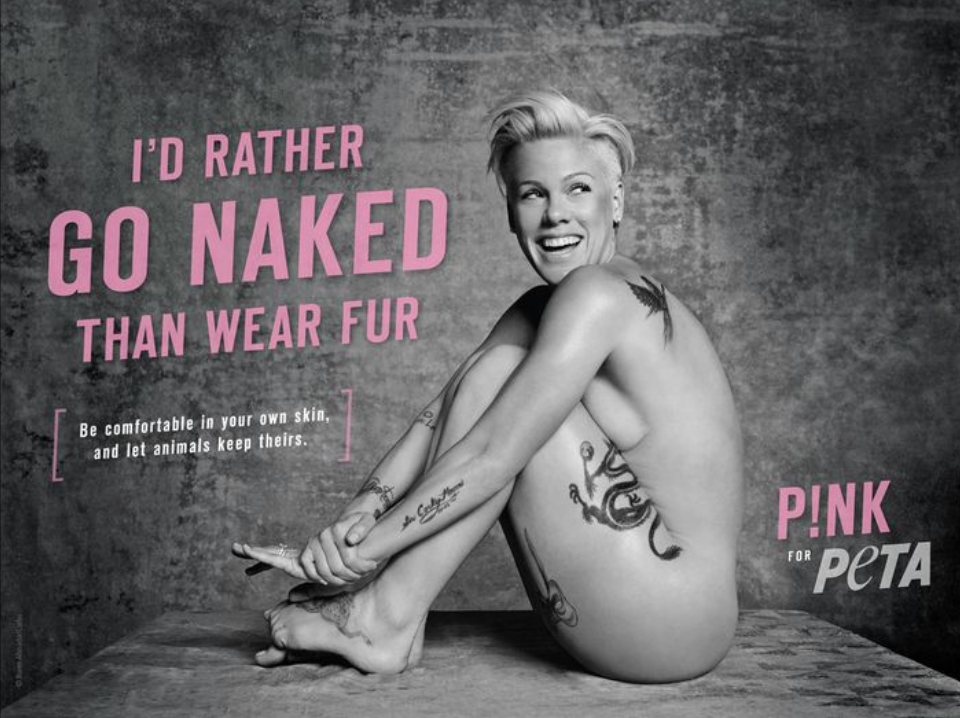 Pink built a career out of being a rebel who goes her own way. So when she decided to protest animal cruelty, she didn't hesitate to pose nude for PETA and offer the world her trademark wicked grin.
Miley Cyrus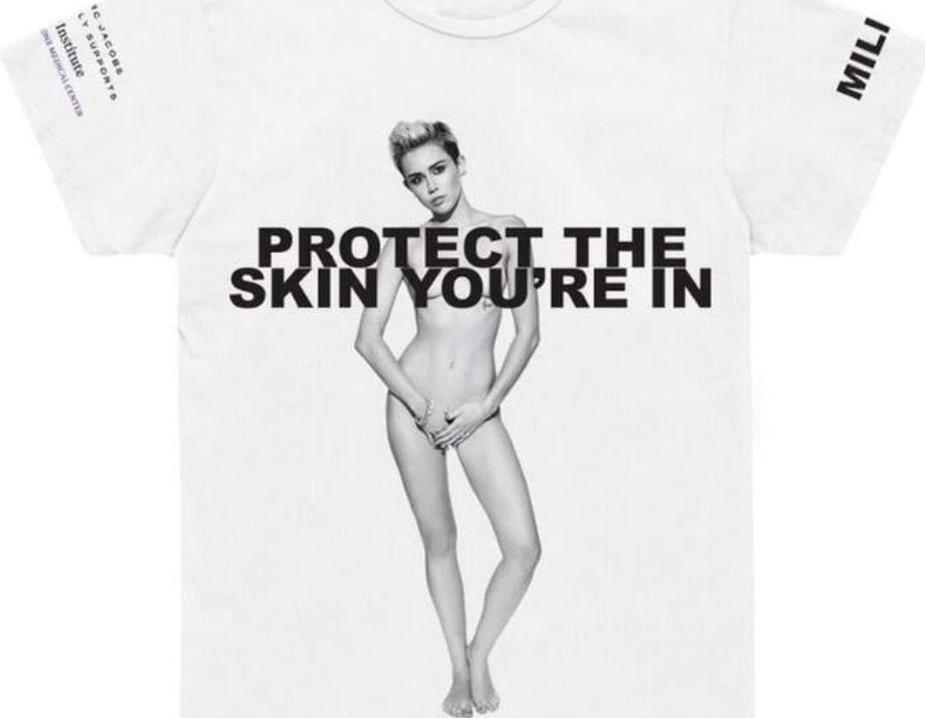 Miley Cyrus knows the score: it's important to screen our bodies for cancer, but this is usually not a very sexy subject to talk about. To help change the conversation, she posed nude for a "Protect the Skin You're In" T-shirt to help raise awareness and funding for melanoma research.
JWoww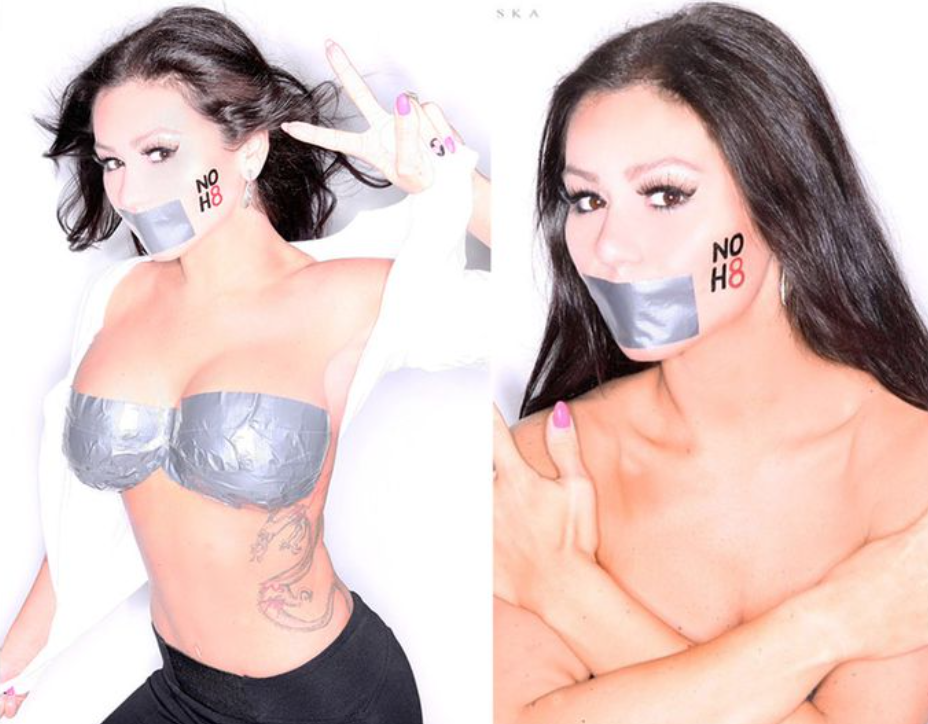 If you love a good redemption story, JWoww has you covered. Many of us rolled our eyes when this Jersey Shore star parlayed her good looks into reality TV stardom. But she wasn't afraid to use those good looks for a good cause when she supported marriage equality via the NOH8 campaign.
Wendy Williams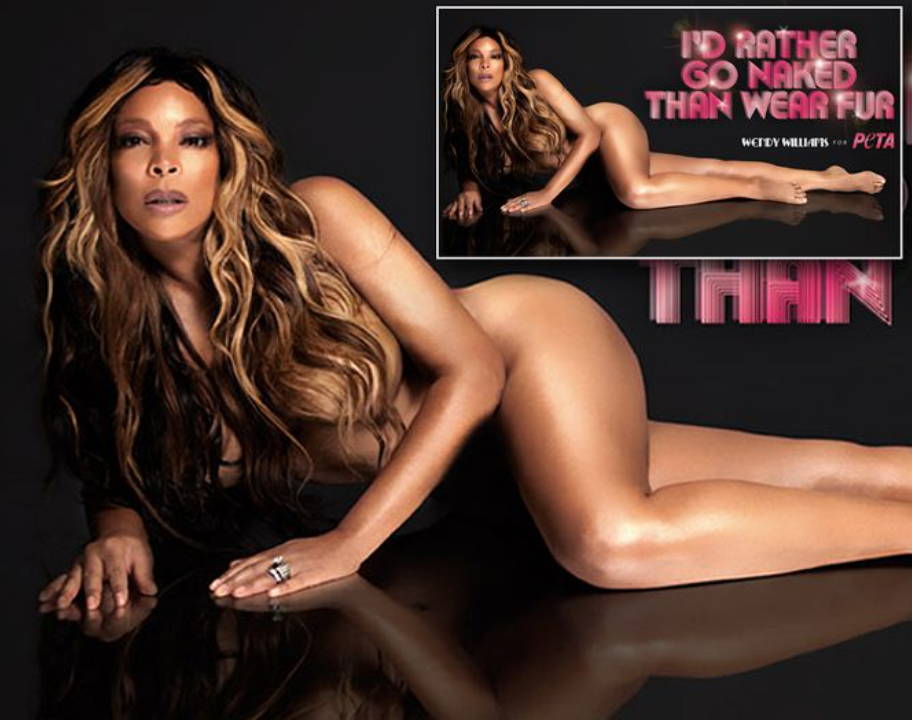 While many on this list support PETA in their fight against animal cruelty, Wendy Williams timed her nude photoshoot for the holidays in hopes of discouraging people from buying fur coats as Christmas gifts.
Adam Levine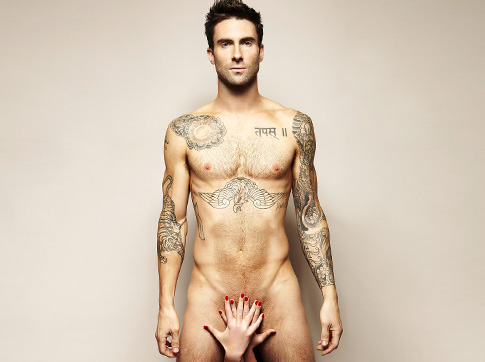 It seems tricky to balance marketing yourself and championing a good cause, but Adam Levine managed to pull it off. To help promote Maroon 5's album Hands All Over, the singer posed nude for British Cosmopolitan with ex-girlfriend Anne Vyalitsyna's hands covering his privates. It's great marketing, but he did the nude shoot specifically to support Everyman, a UK organization dedicated to fighting prostate and testicular cancer.
Katherine Heigl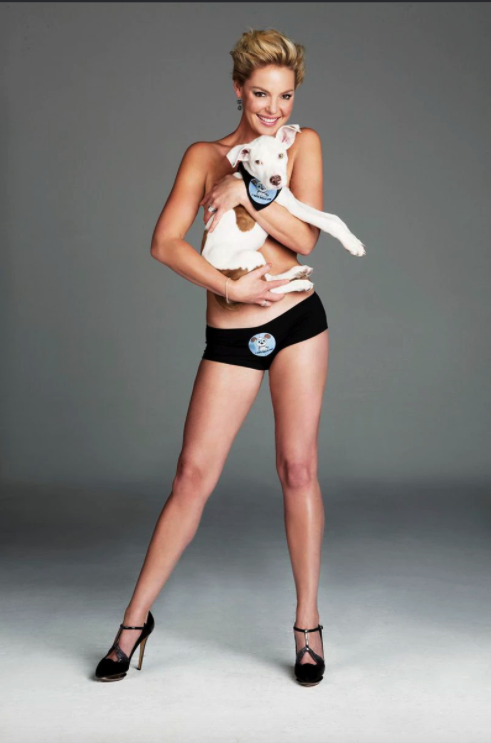 Katherine Heigl went topless, covering herself with nothing but a dog, for a Funny Or Die PSA to promote IHateBalls.com, her website that encourages spaying and neutering your pets.
Olivia Munn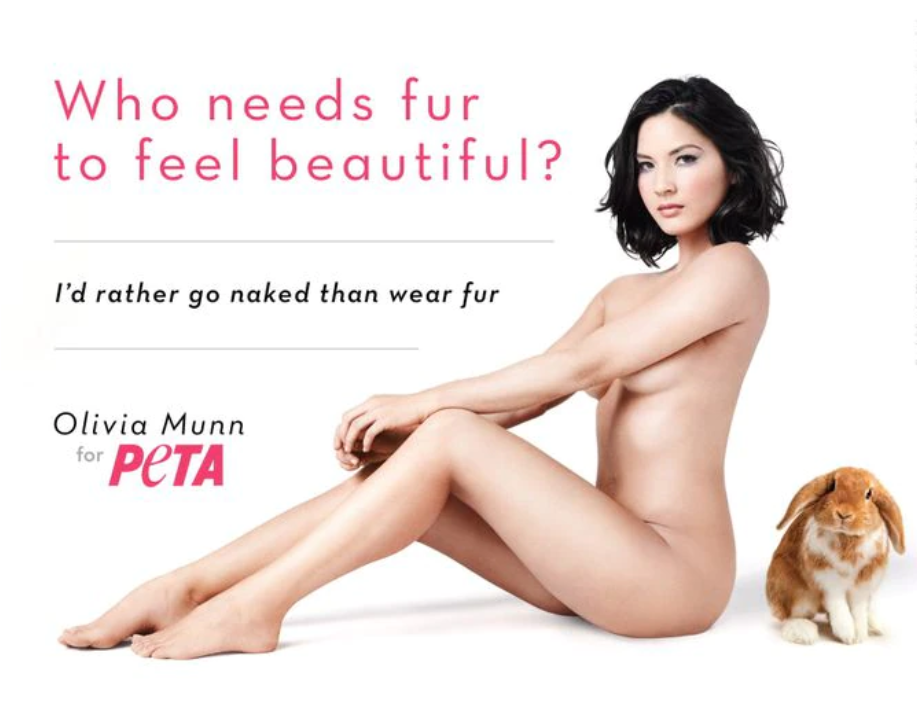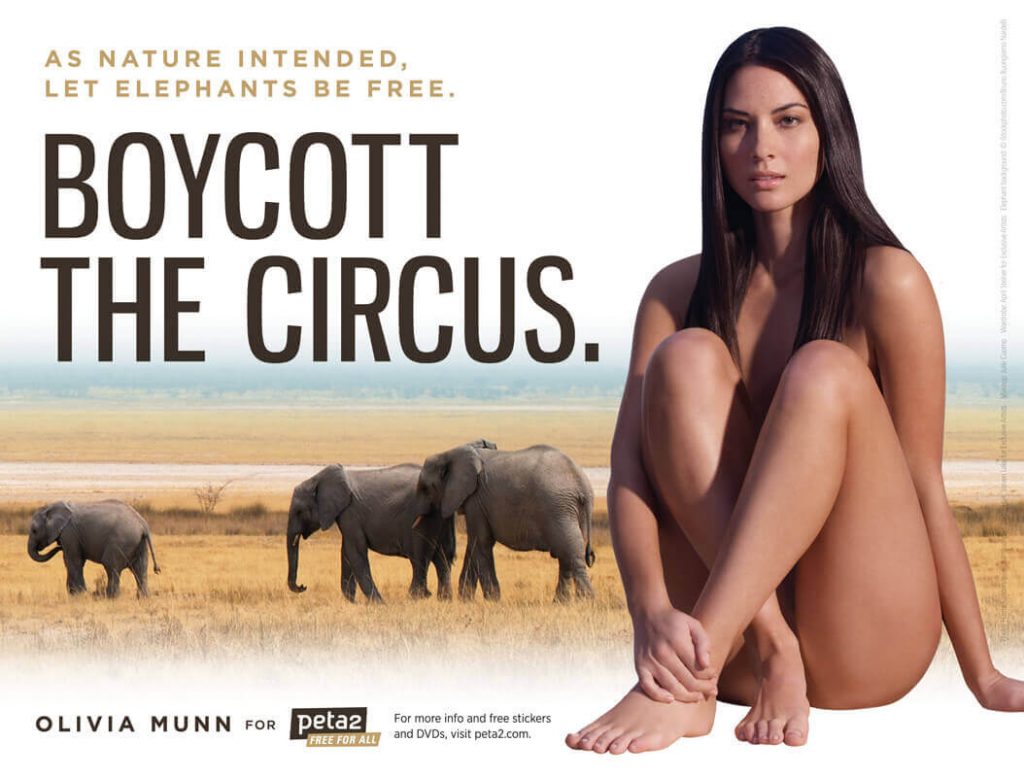 Olivia Munn has had fans swooning over her cuteness since her Attack of the Show days. Those fans likely had a heart attack when she went completely nude for PETA, posing right next to a fuzzy little bunny. She also posed nude for another PETA campaign protesting the mistreatment of circus elephants.
Alicia Silverstone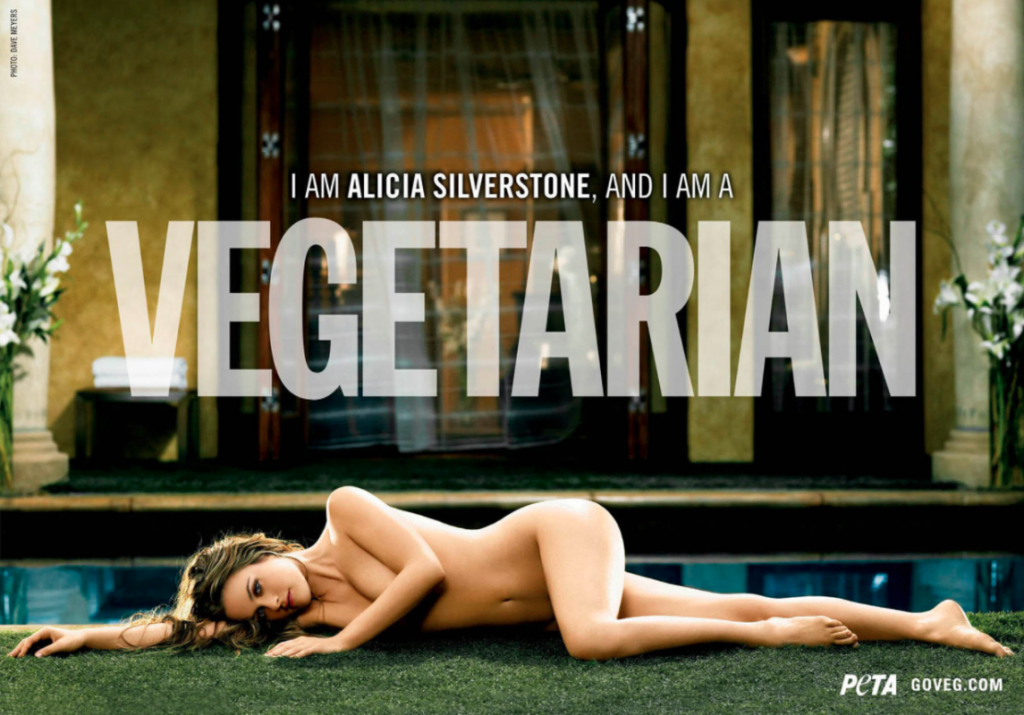 Alicia Silverstone doesn't make as many appearances onscreen these days, but many remember her as being an absolute icon of the 1990s. And she was happy to use her iconic status to pose for PETA and take a stand against animal cruelty.
Pamela Anderson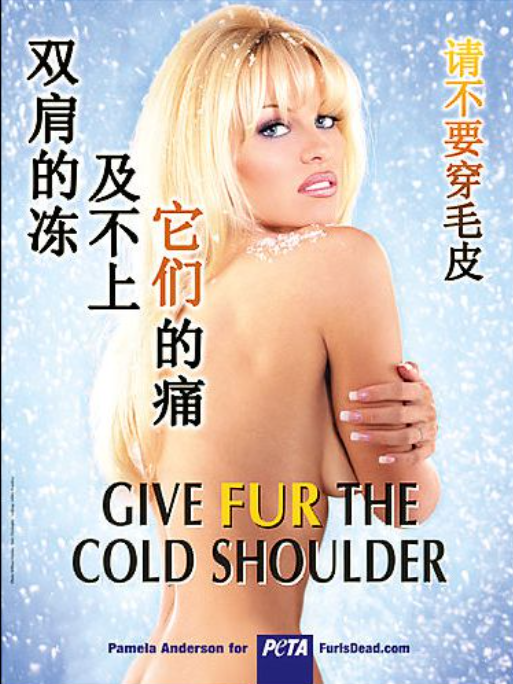 We mostly think of PETA campaigns being consumed by American audiences. However, Pamela Anderson made a splash in this PETA poster that appeared in China. Despite the international campaign, the poster still includes a cute little pun in English about the winter season.
Karina Smirnoff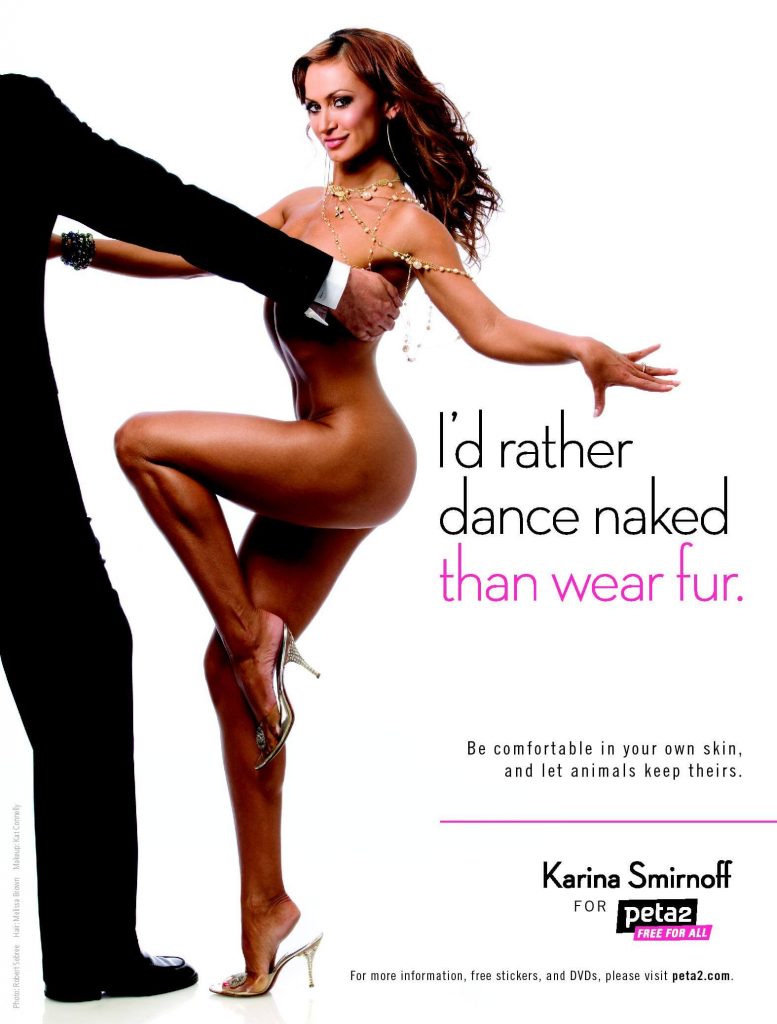 If you're a fan of Karina Smirnoff, you have probably seen her on Dancing With the Stars. Chances are, though, you've never seen quite so much of her as you do in this PETA ad that clarifies she'd rather dance naked than do so wearing fur.
Taraji P. Henson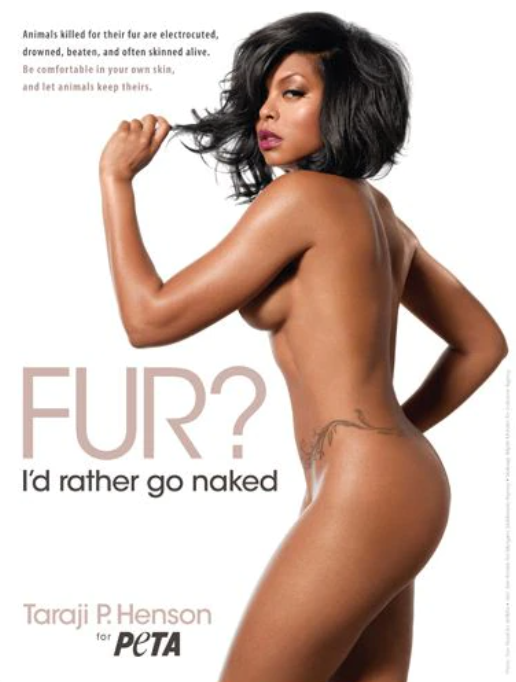 Some people think that modeling, and especially modeling nude, is only a game for the very young. But Taraji P. Henson is here to prove that a 40-year-old can look just as stunning as a younger model as she takes a stance against animal cruelty.
Dennis Rodman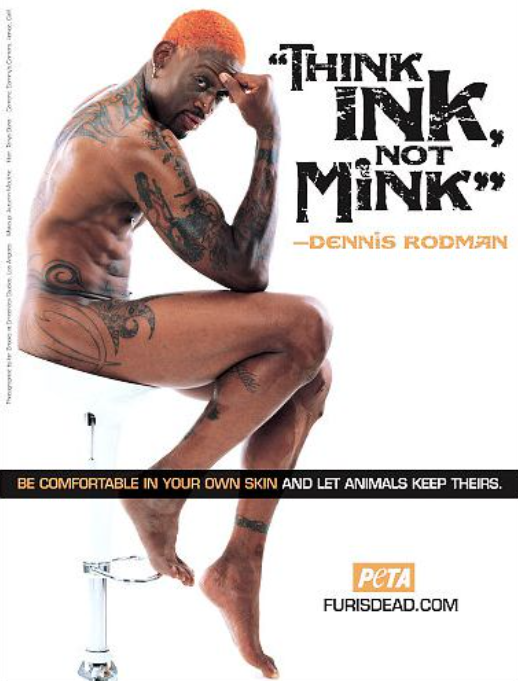 You may have noticed that our list is primarily made up of women. It seems male celebs are far less willing to get naked for a good cause. But one of the exceptions is Dennis Rodman, who manages to support PETA while still showing off some really awesome tattoos.
Kimora Lee Simmons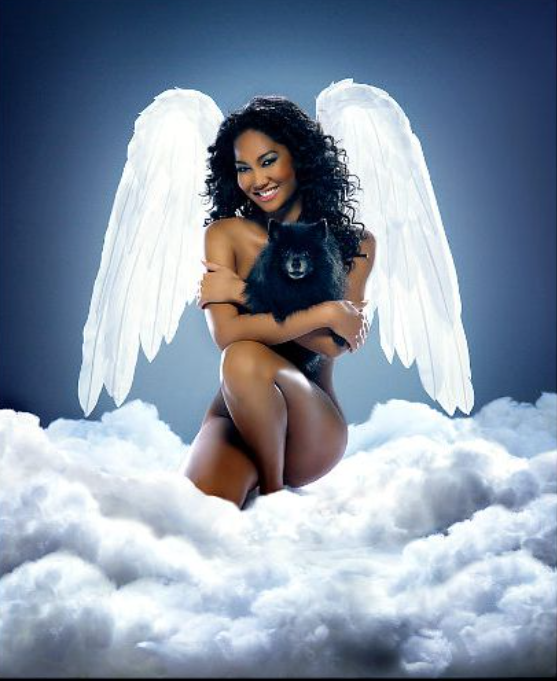 Kimora Lee Simmons is a genuine dog lover, and she doesn't care who knows it! To prove it, she posed nude clutching a pooch and sporting angel wings as a reminder that all of us should "be an angel for dogs."
Sarah Michelle Gellar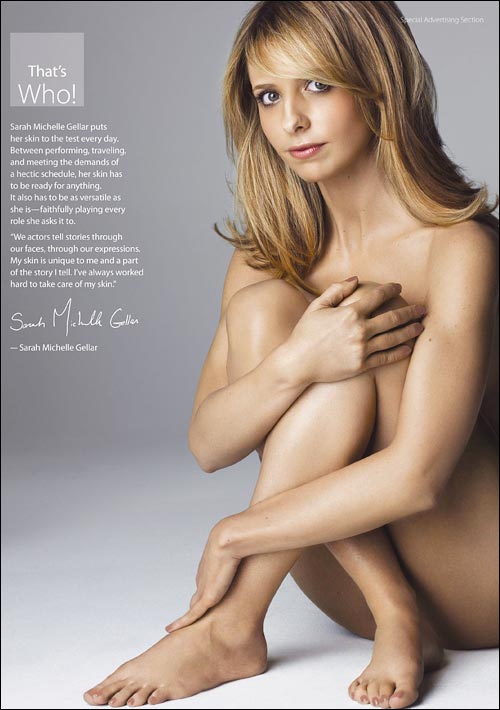 The fact that you could buy nude photos of Buffy star Sarah Michelle Gellar online makes it sound like some creeper is making money off of her body. As it turns out, though, Gellar herself auctioned off a nude photo of herself to raise money for Coalition of Skin Diseases. The coalition helps those who suffer from a variety of skin issues.