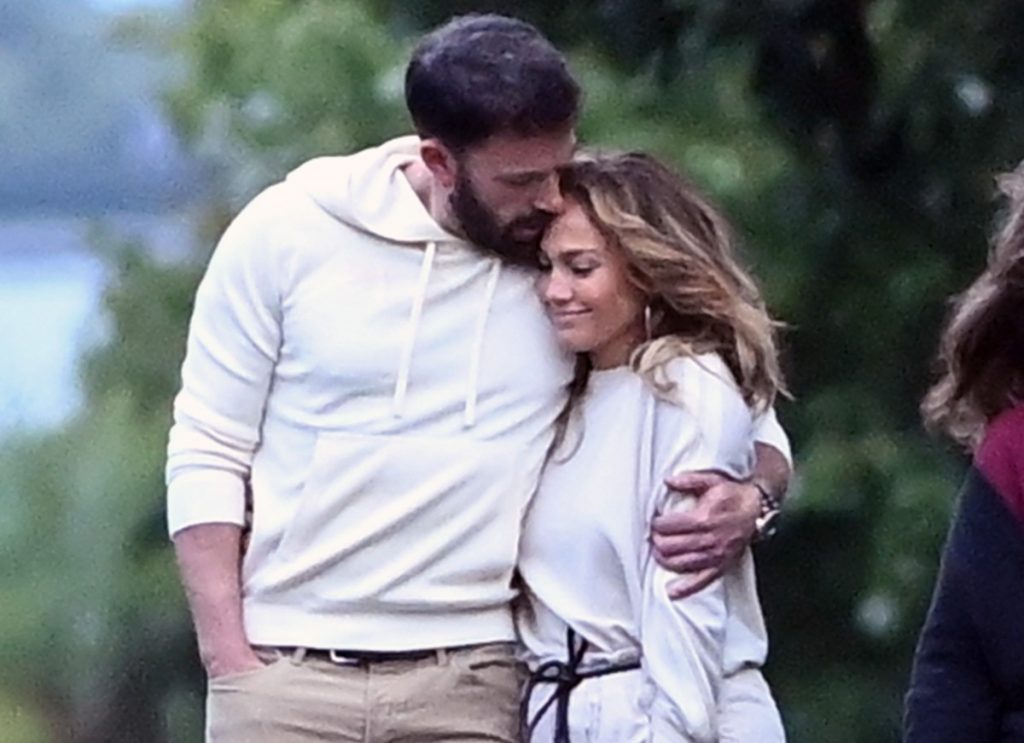 If you've been wondering what day or even year it is, don't worry. That's because we may just all be falling into a time warp!
Need proof? Look no further than the rekindled relationship between Ben Affleck and Jennifer Lopez. The two were engaged to be married nearly two decades ago and then their relationship fell apart. Now, however, the power couple is back together and stronger than ever!
It can be pretty confusing keeping their relationship straight. To help you put together all the little details about the couple, we have compiled a list of everything Affleck and Lopez have said about their relationship over the years and since their reunion in April 2021.
2002: Jen on their compatibility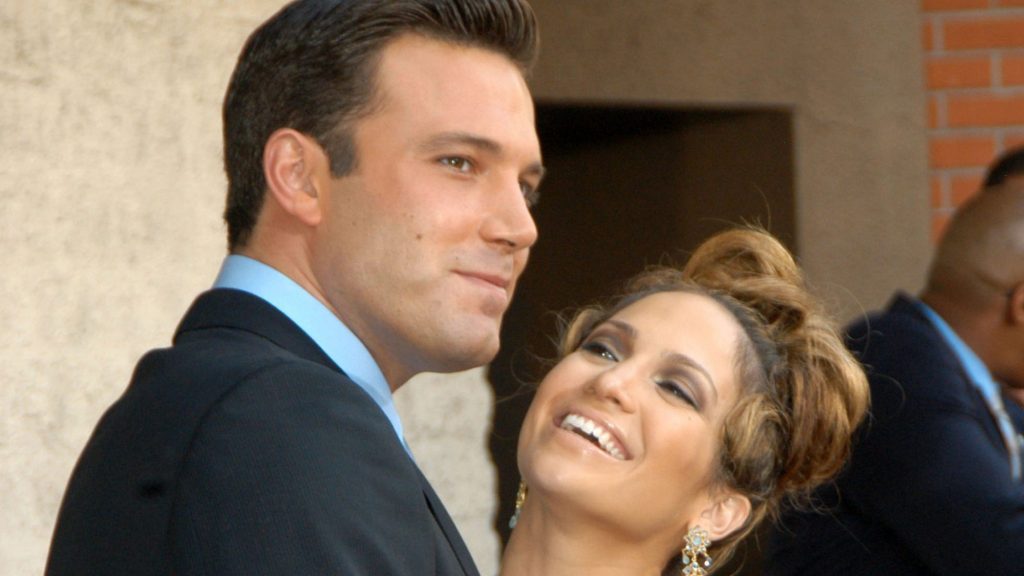 Some skeptics have wondered what Lopez ever saw in Affleck. But in 2002, Lopez gushed about Affleck to Diane Sawyer. "I'd probably say that he is brilliantly smart, loving, charming, affectionate. And I just admire him in every way. I respect him. I feel like he teaches me things," she said.
"We talked about how people kind of see him with one type of person and me with another type of person, and the two of us together is like 'How did that happen?,' and how we're probably more alike and from the same kind of background and, you know, same kind of upbringing and same kind of family and same kind of house."
2003: Friends first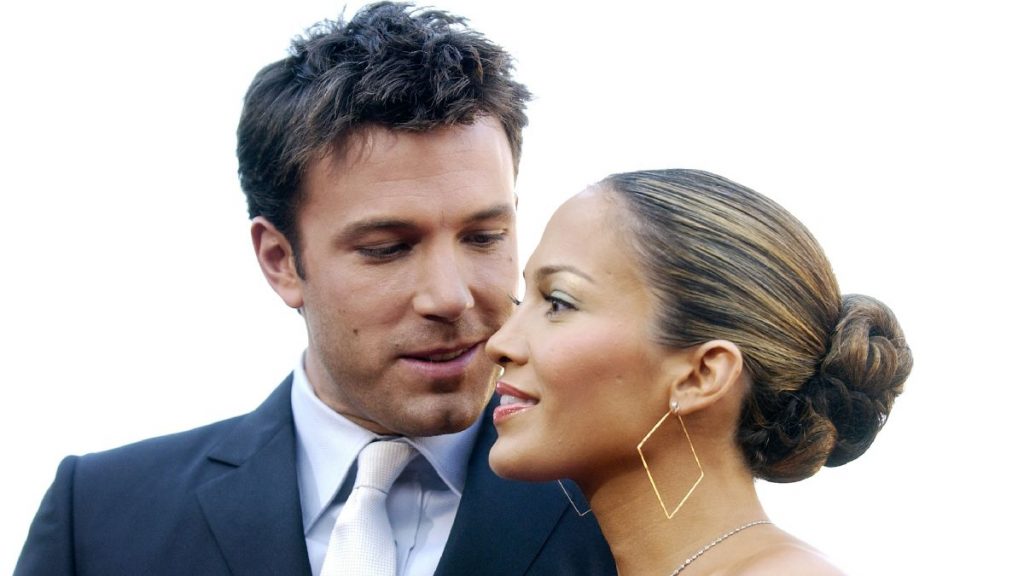 Sometimes, people complain when the person they love only wants them as a friend. However, Lopez maintained that friendship was a vital part of falling in love. In 2003, she told Pat O'Brien, "You can't pinpoint it. We became friends first. That is the honest to God truth."
2008: Ben has one regret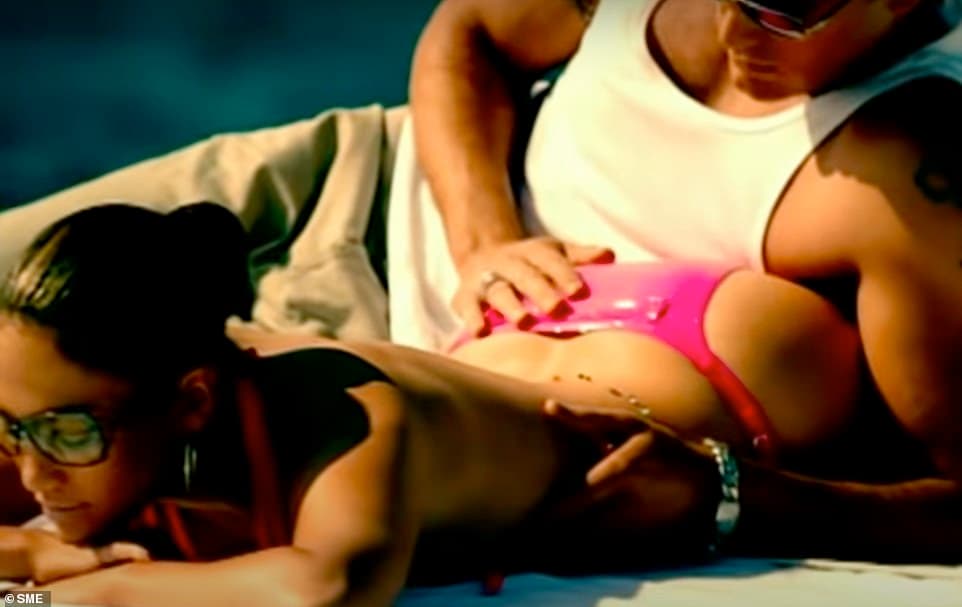 If you didn't already know, Ben Affleck has a weird sense of humor. So, in a 2008 interview with the Daily Record, when asked about regrets from his relationship with Lopez, Affleck quickly turned cheeky and said he only regretted appearing in the "Jenny From the Block" music video.
"If I have a regret, it was doing the music video," he said. "But that happened years ago. I've moved on.… For the record, did she hurt my career? No."
Still, voicing his regret about the music video didn't stop Affleck from inadvertently recreating its most famous scene while on a yacht with Lopez in St. Tropez in July 2021!
2008: Ben on the media frenzy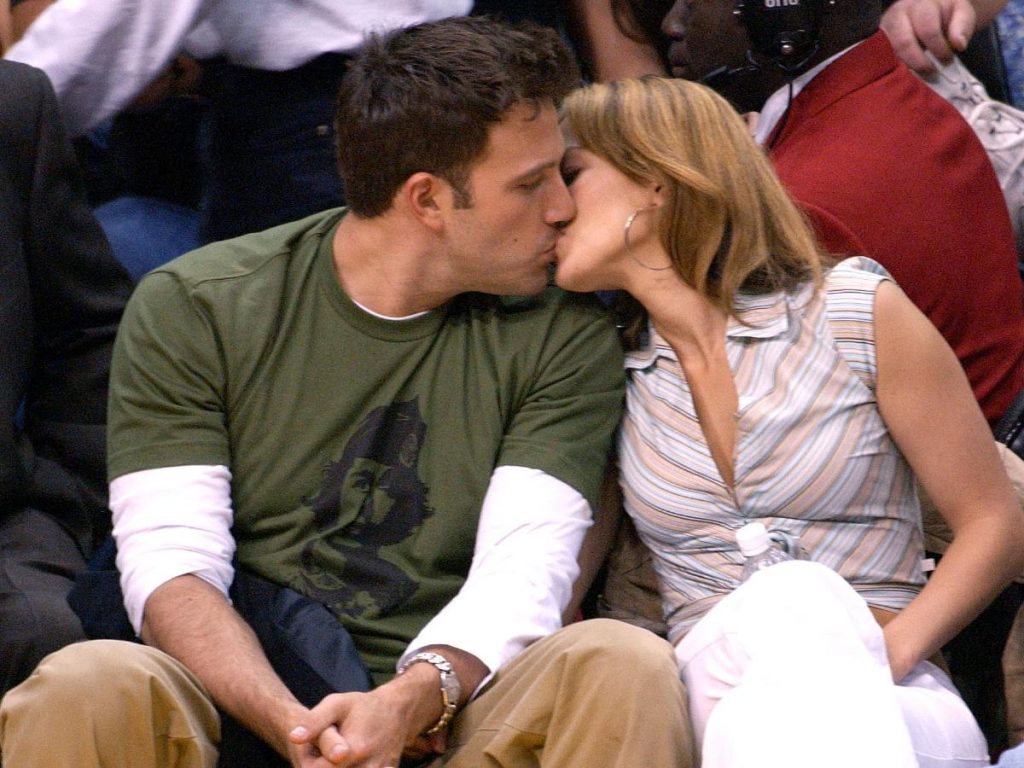 To hear Affleck tell it, even he and Lopez were surprised at the way the media quickly became obsessed with the relationship they coined "Bennifer." In a 2008 interview on the British show Live, he said, "I think Jen and I made a mistake in that we fell in love, we were excited and maybe too accessible. I don't think either of us anticipated the degree to which it would take on a world of its own."
2014: A heart ripper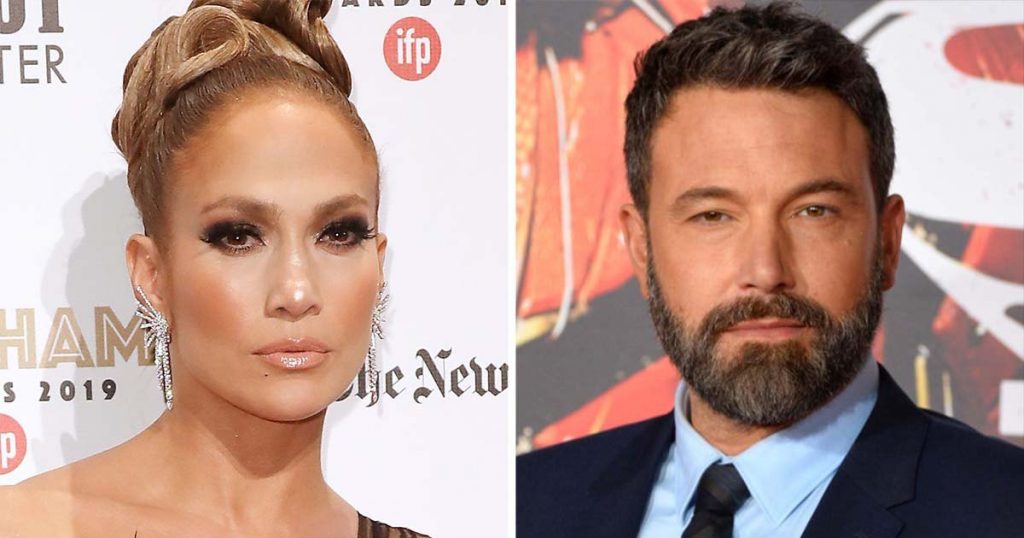 Jennifer Lopez wrote an autobiography, True Love, in 2014. In that book, she didn't mince any words about her breakup from Affleck. "It felt like my heart had been torn out of my chest," she wrote.
2014: First big heartbreak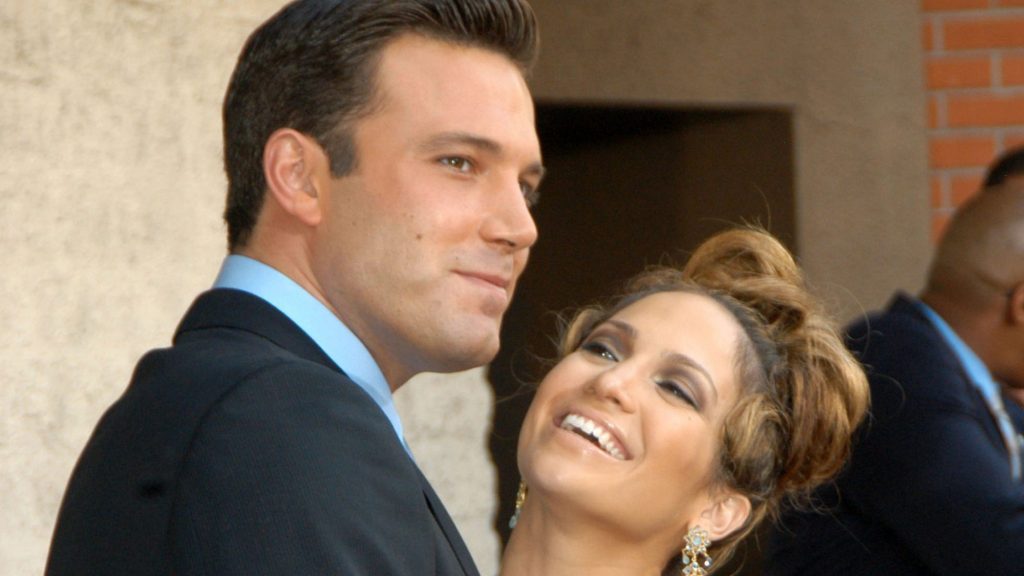 Jennifer Lopez has had her fair share of romances. So she raised a few eyebrows during a 2014 Today Show interview where she declared that the breakup from Affleck "was probably my first big heartbreak."
And though she was in a relationship with Marc Anthony at the time, she was clear that a new relationship doesn't magically make the old pain go away. "What you need to know is, nobody can save you or heal you. Only you can do that for you."
2014: On trying to make it work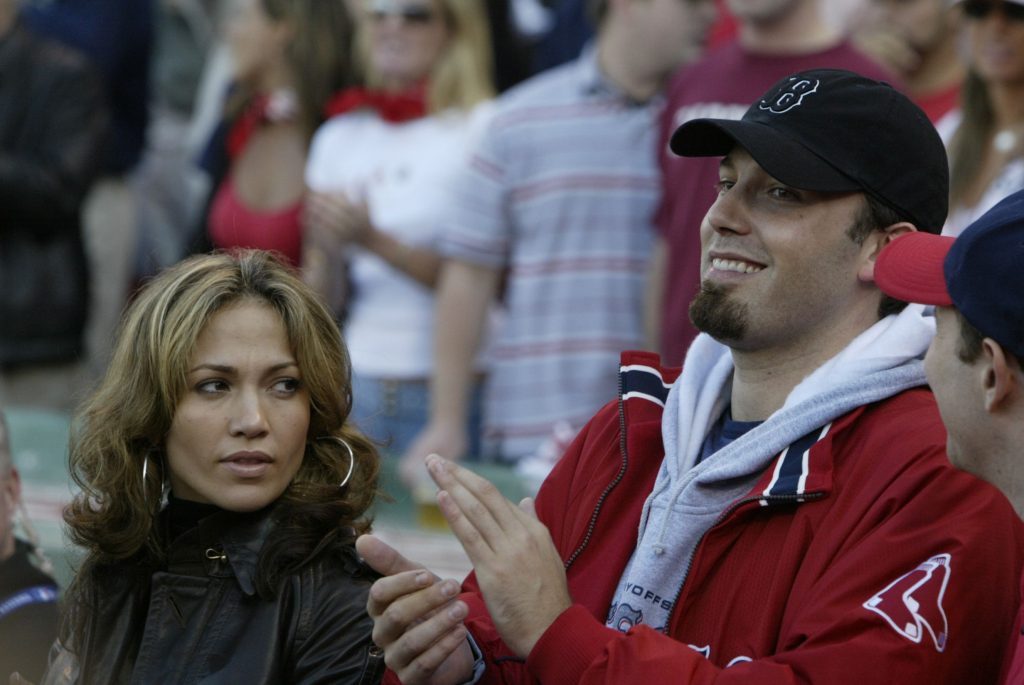 In that same interview, Lopez spoke plainly about her hopes for her relationship with Affleck. "I really felt like I had found somebody great and he had found somebody great and we thought we could make it work," she said.
2016: The love was real
After a bitter breakup, it is tempting to convince yourself that there were never any meaningful feelings there. But that is not what Lopez did. In a 2016 interview with Jess Cagle, Lopez said, "[When I first met him] I felt like … 'OK, this is it.' [But] sometimes I feel like what you think people are and how you see them when you love them is different than when they reveal later."
Continuing, she said, "I think different time, different thing, who knows what could've happened, but there was a genuine love there."
2016: Jen on Ben's tattoos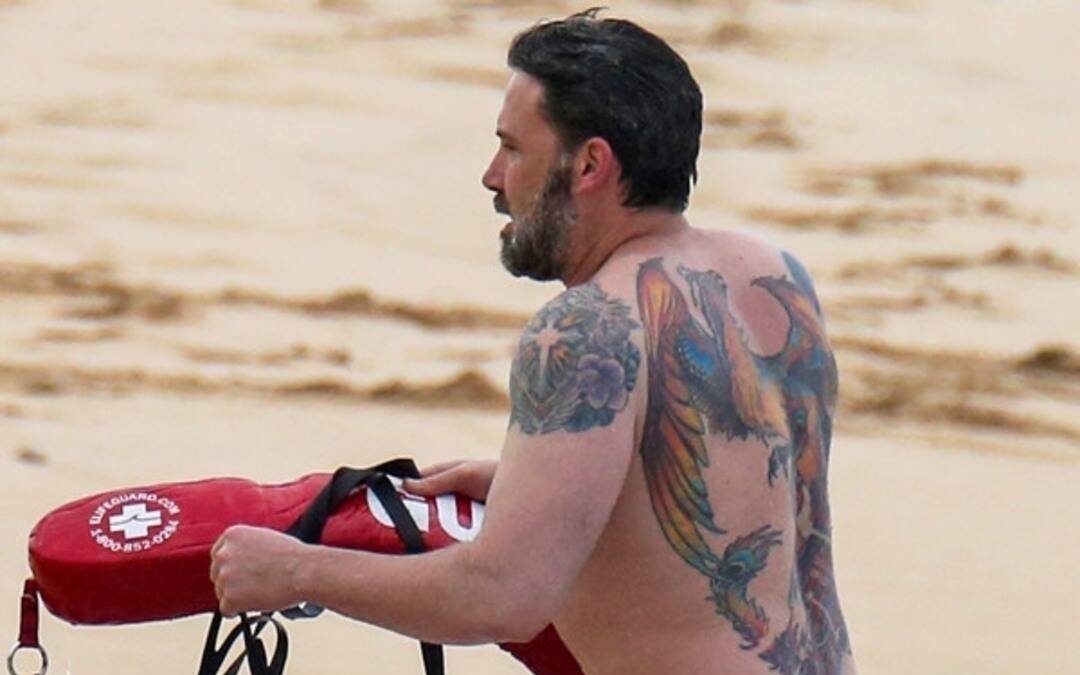 Ben Affleck simply loves getting tattoos, and it seems he loves them big and colorful. After their breakup, Lopez wasn't afraid to call Affleck out on this.
In a 2016 interview with Andy Cohen, Lopez said that Affleck's new tattoo was "awful!" She also said that "It has too many colors. His tattoos always had too many colors."
2018: Relationship aftermath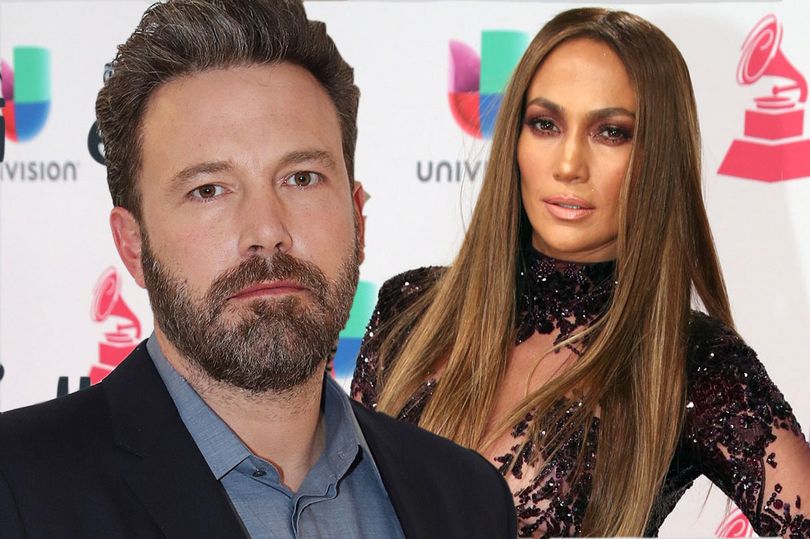 Fast-forward to 2018 and Lopez seems to have some real regrets about the breakup with Affleck. In an interview with Vanity Fair, she said, "My relationship [with Ben] self-destructed in front of the entire world. It was a two-year thing for me until I picked myself up again."
2020: Ben praises Jen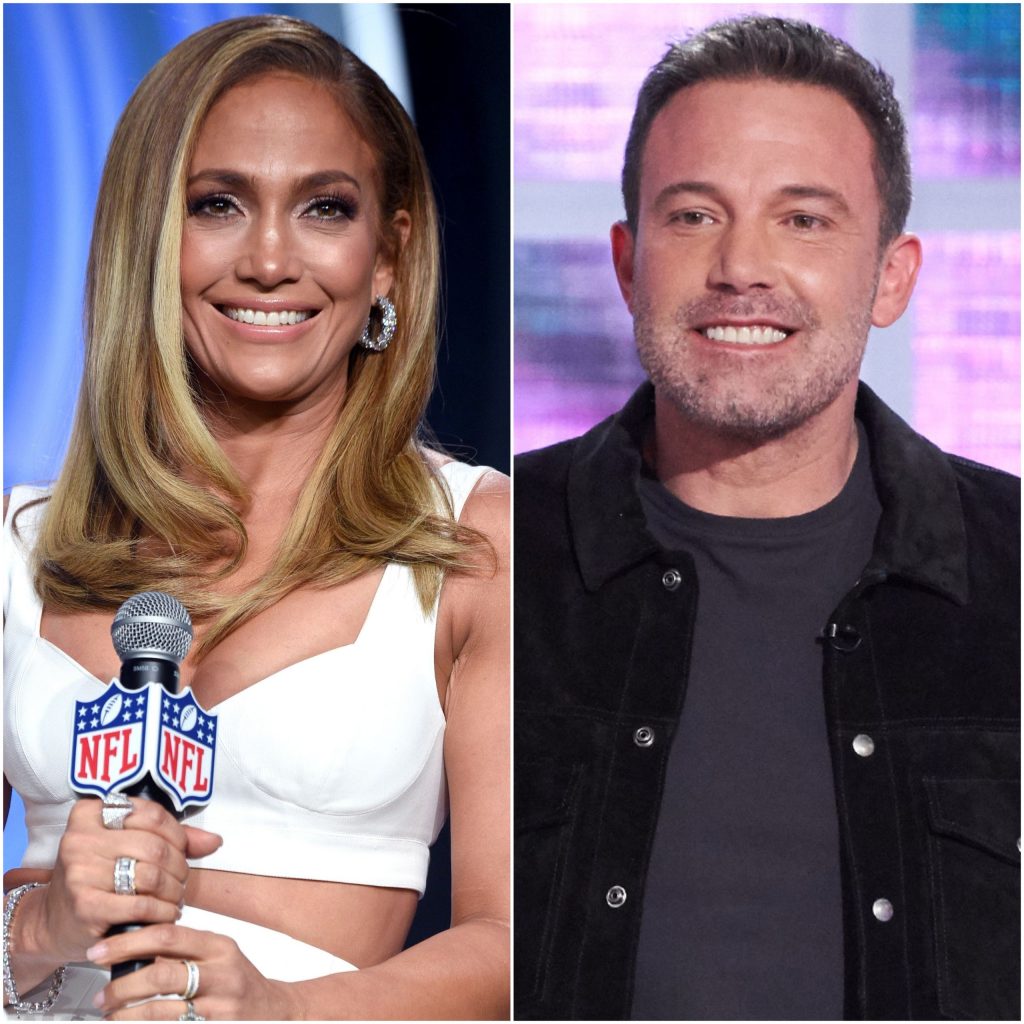 In 2020, Affleck talked to The New York Times about Lopez. He had nothing but praise for her, saying that she should have gotten an Oscar nomination for her performance in Hustlers. "She's the real thing," he said. "I keep in touch periodically with her and have a lot of respect for her. How awesome is it that she had her biggest hit movie at 50? That's f—king baller."
January 2021: Heaping on more praise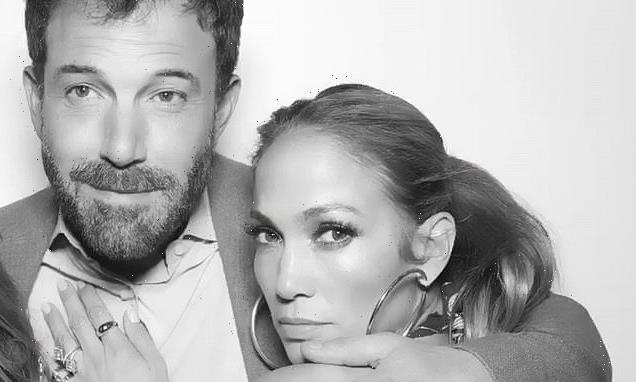 Affleck hasn't been quite as chatty as Lopez about their original relationship. But in Hollywood Reporter's "Awards Chatter" podcast in January 2021, Affleck had quite a bit to say. "People were so f–king mean about her — sexist, racist. Ugly, vicious s–t was written about her in ways that if you wrote it now, you would literally be fired for saying those things you said," he said.
"Now it's like she's lionized and respected for the work she did, where she came from, what she accomplished — as well she f–king should be! … I would say you have a better shot — coming from the Bronx — of ending up as like [Justice Sonia] Sotomayor on the Supreme Court than you do of having Jennifer Lopez's career and being who she is at 50 years old today."
April 2021: Ben on Jen's work ethic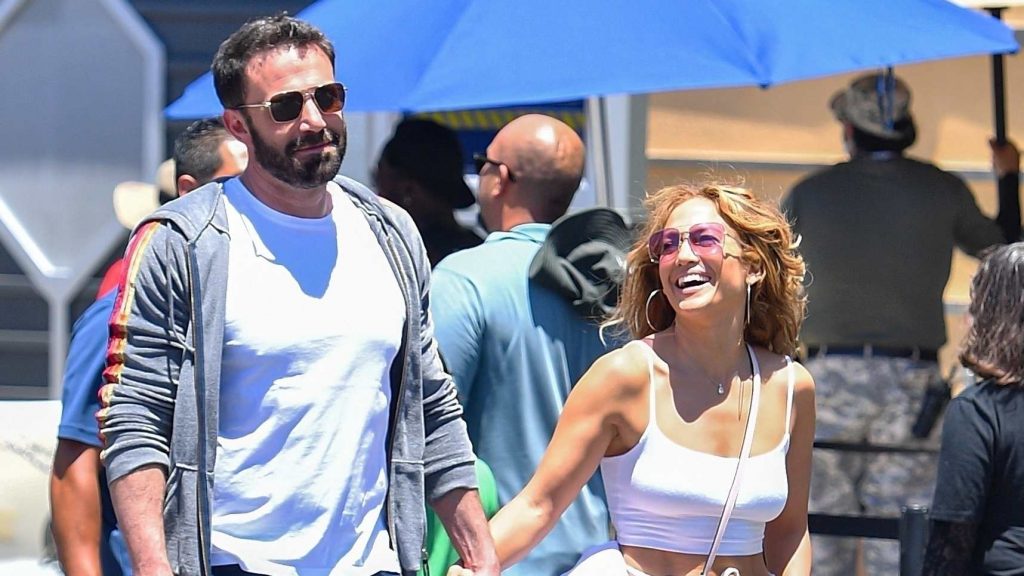 In April 2021, InStyle released a cover story on Lopez for its May issue. The publication reached out to Affleck, and he praised Lopez for her killer work ethic. "I thought I had a good work ethic, but I was completely humbled and blown away by what she was committed to doing day in and day out, the seriousness in which she took her work, the quiet and dedicated way she went about accomplishing her goals, and then how she would go back and redouble her efforts," he said.
"She remains, to this day, the hardest-working person I've come across in this business. She has great talent, but she has also worked very hard for her success, and I'm so happy for her that she seems, at long last, to be getting the credit she deserves."
If this wasn't praise enough, Affleck commented on Lopez's beauty. "Where are you keeping the fountain of youth? Why do you look the same as you did in 2003 and it kind of looks like I'm in my 40s… at best?"
Lopez returned the praise, telling the magazine, "Ben is funny! He still looks pretty good too."
June 2021: All over each other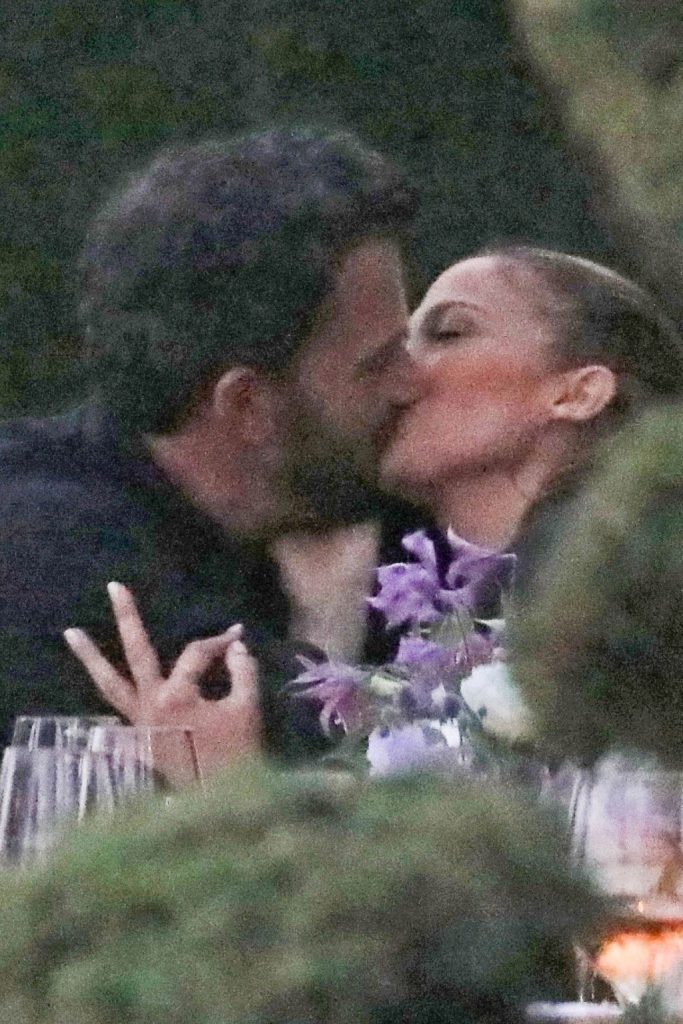 Affleck and Lopez's rekindled romance reportedly began again in April, after Lopez split with Alex Rodriguez.
By June, how are Affleck and Lopez acting behind closed doors? A source told Us Weekly that "Jen and Ben have been all over each other and can't seem to get enough—all day, every day. Their chemistry is off the charts."
June 2021: Family man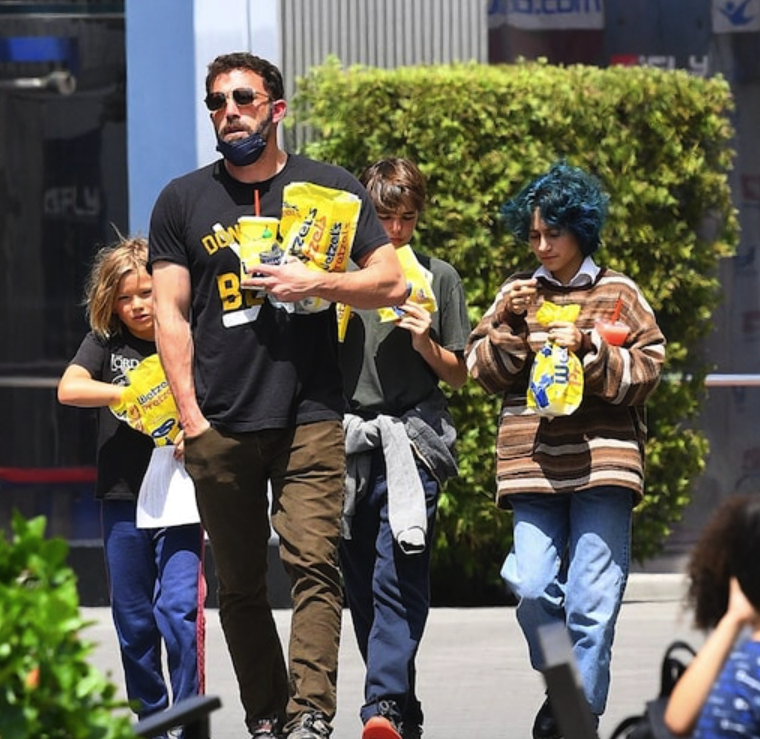 Getting back together means getting along with Lopez's kids. But Affleck seems to be doing great in that department. A source told People that during a birthday party for Lopez's sister, Affleck got along with the kids perfectly well. "Ben and her kids seemed comfortable together," the source said. "The kids kept chatting with Ben. Ben seemed great. He was smiling and laughing."
In this photo, Affleck is seen with two of his kids, plus Lopez's daughter Emme (with blue hair), on a trip to University Citywalk in Los Angeles.
June 2021: Impressing Lopez's mom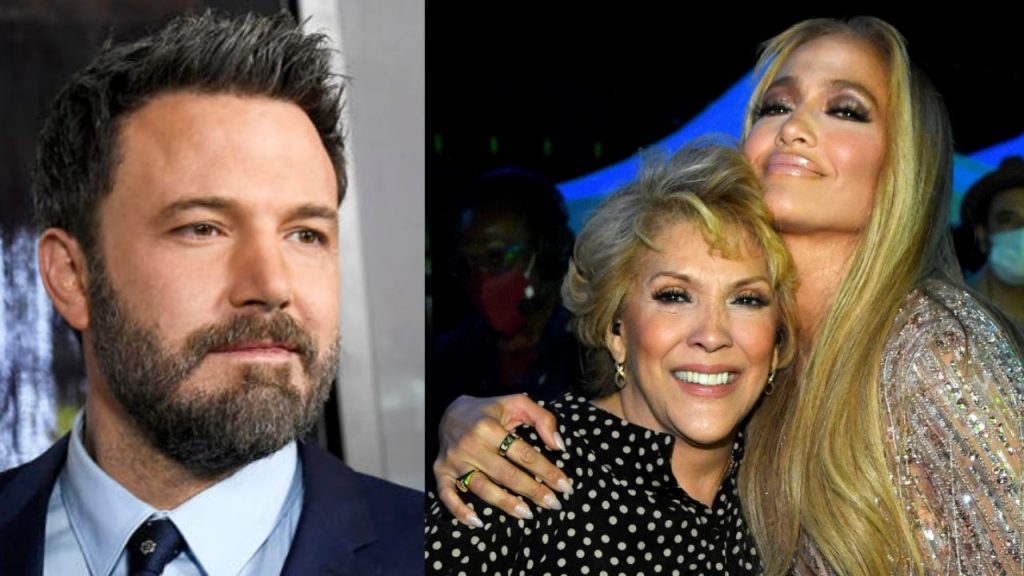 For Affleck, the real challenge wasn't impressing Lopez. Instead, it was impressing her mom! But when her mom Guadalupe Rodriguez came to visit the couple, Affleck really wowed her. A source told E! News that "Guadalupe loves Ben and is happy that he is back in Jennifer's life. They enjoy gambling together and have done it in the past. Ben had the opportunity to work in Vegas this week and she came out."
Given Affleck's own love of gambling, maybe this relationship was meant to be!
July 2021: Jen plays coy about Ben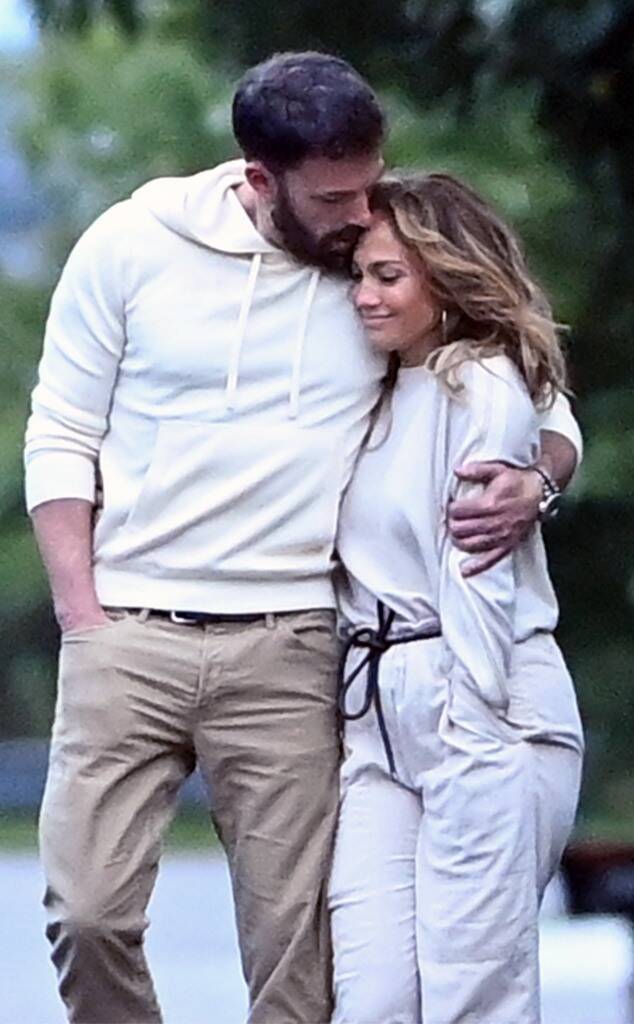 Lopez appeared on the TODAY show in July 2021. At this point, her rekindled romance with Affleck is public knowledge. Lopez was there to promote her new song "Love Makes the World Go Round" with Hamilton guru Lin-Manuel Miranda. But Hoda Kotb couldn't resist asking about her relationship with Affleck.
"Look, I just have to tell you, every time I see a picture of you and Ben, I'm like, 'She looks happier! She looks happier!' Are we happier?" Kotb asked.
Lopez ignored the question. "The song is out. Five years since we've done it and I believe that that message of loving one another and coming together and love is never more relevant than it is right now."
Kotb tried to play friends by saying "Wait, it's me you're talking to, you know that?"
Lopez told her, "I know, you can call me. You have my number."
July 2021: Jen gets to the point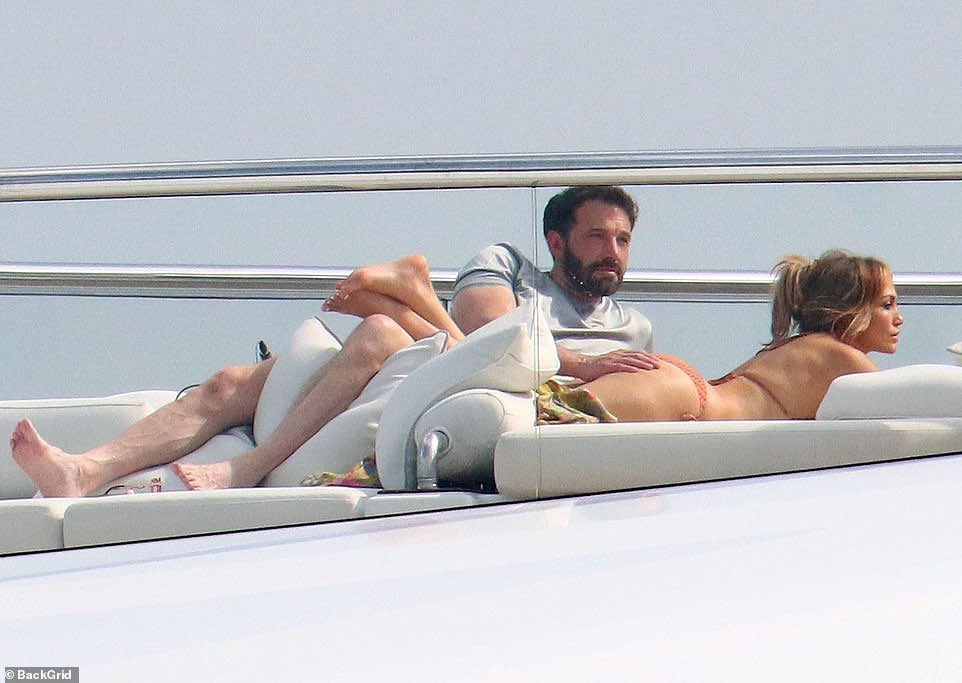 Fortunately, we do know how Lopez feels about the relationship due to a recent interview with Apple Music's Zane Lowe. During that interview, Lopez said, "I'm super happy. I know people are always wondering, 'How are you? What's going on? Are you okay?' This is it. I've never been better."
Sounds like the renewed relationship is doing her good!
July 2021: Ben and Jen go Instagram-official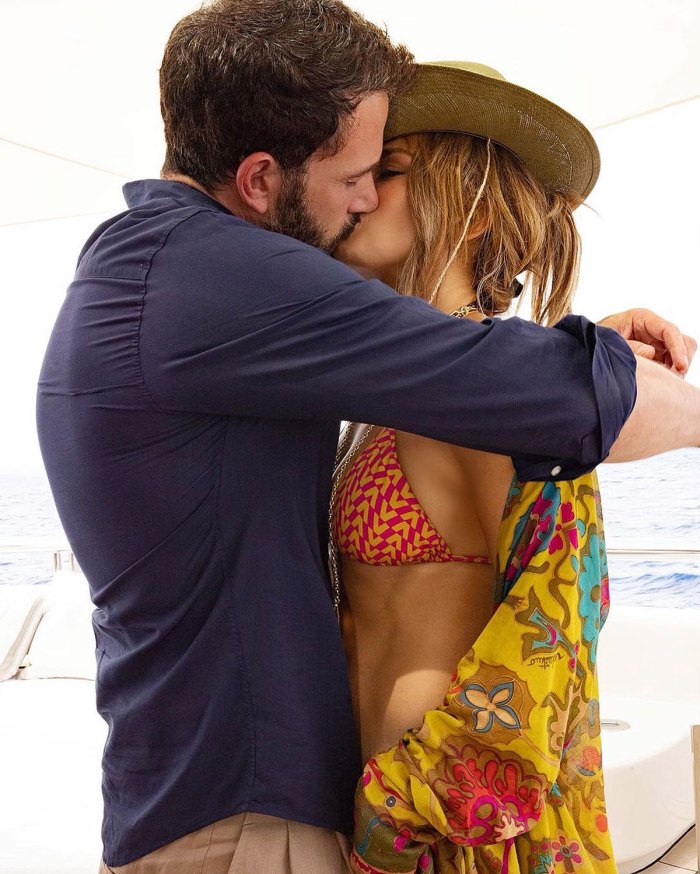 How serious are things getting? According to a source for Us Weekly, the two have made plans to move in together and are looking quite happy! "They love being together and the weekends away they had been spending together have really sealed the deal," the insider said. "Friends say they can see them staying together forever this time around. They are soulmates and always have been."
Perhaps the best proof of this is that Affleck and Lopez have finally gone Instagram-official! Lopez posted this photo of them kissing to celebrate her 52nd birthday in July 2021. Now that they've officially gone public, more quotes about their relationship are sure to come!