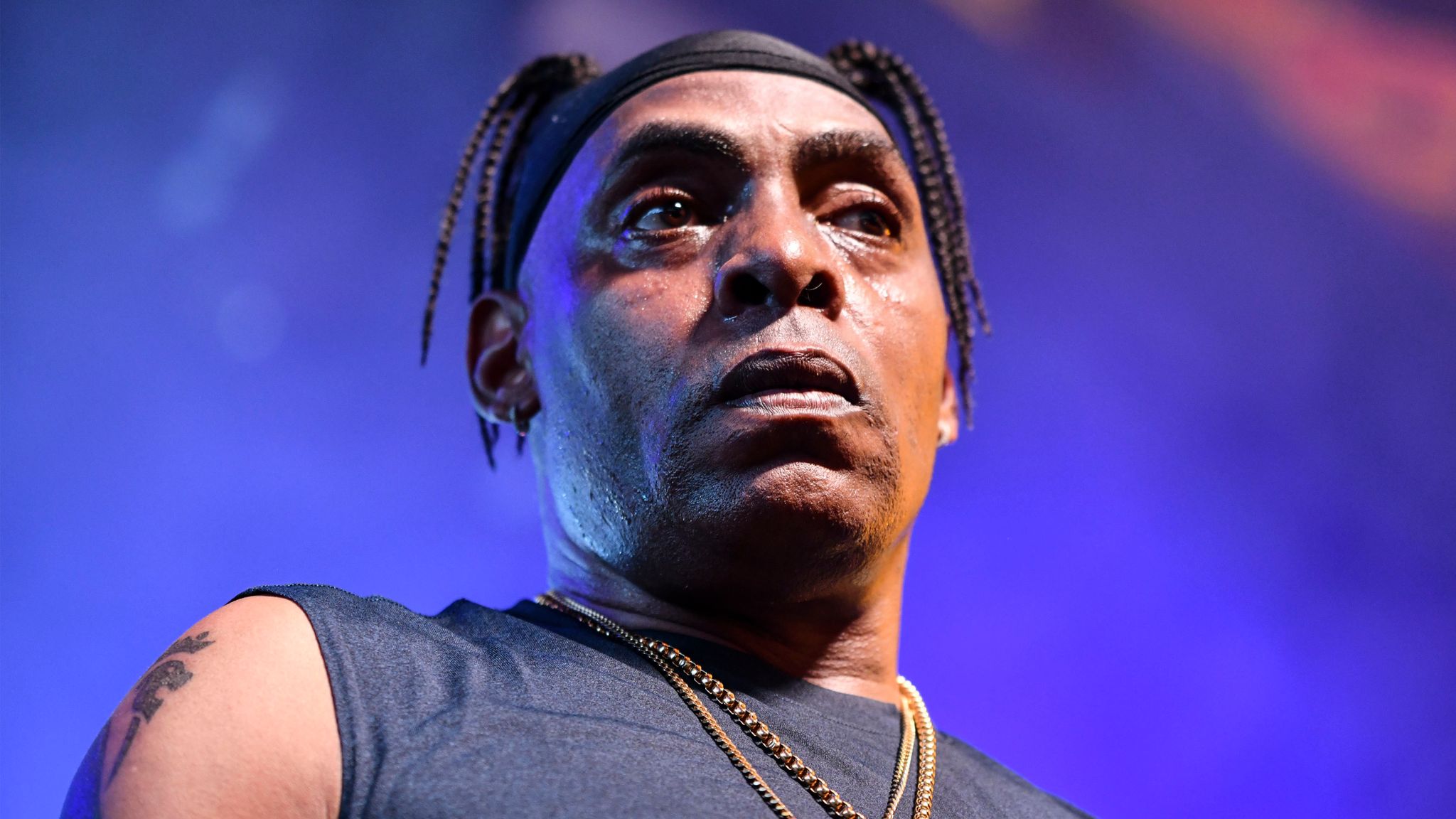 On September 28, 2022, Coolio died. For fans of his music, this felt like the end of an era. And since the rapper was only 59 years old, everyone can agree on one thing: he was taken from us far too soon.
Public interest in how Coolio died has been very high. People have all been asking the same question: just how did Coolio die?
We've got the answers you're looking for, but the details might break your heart. How did Coolio die, and how did his death impact famous friends and fans around the world? Keep reading to find out.
Details about how Coolio died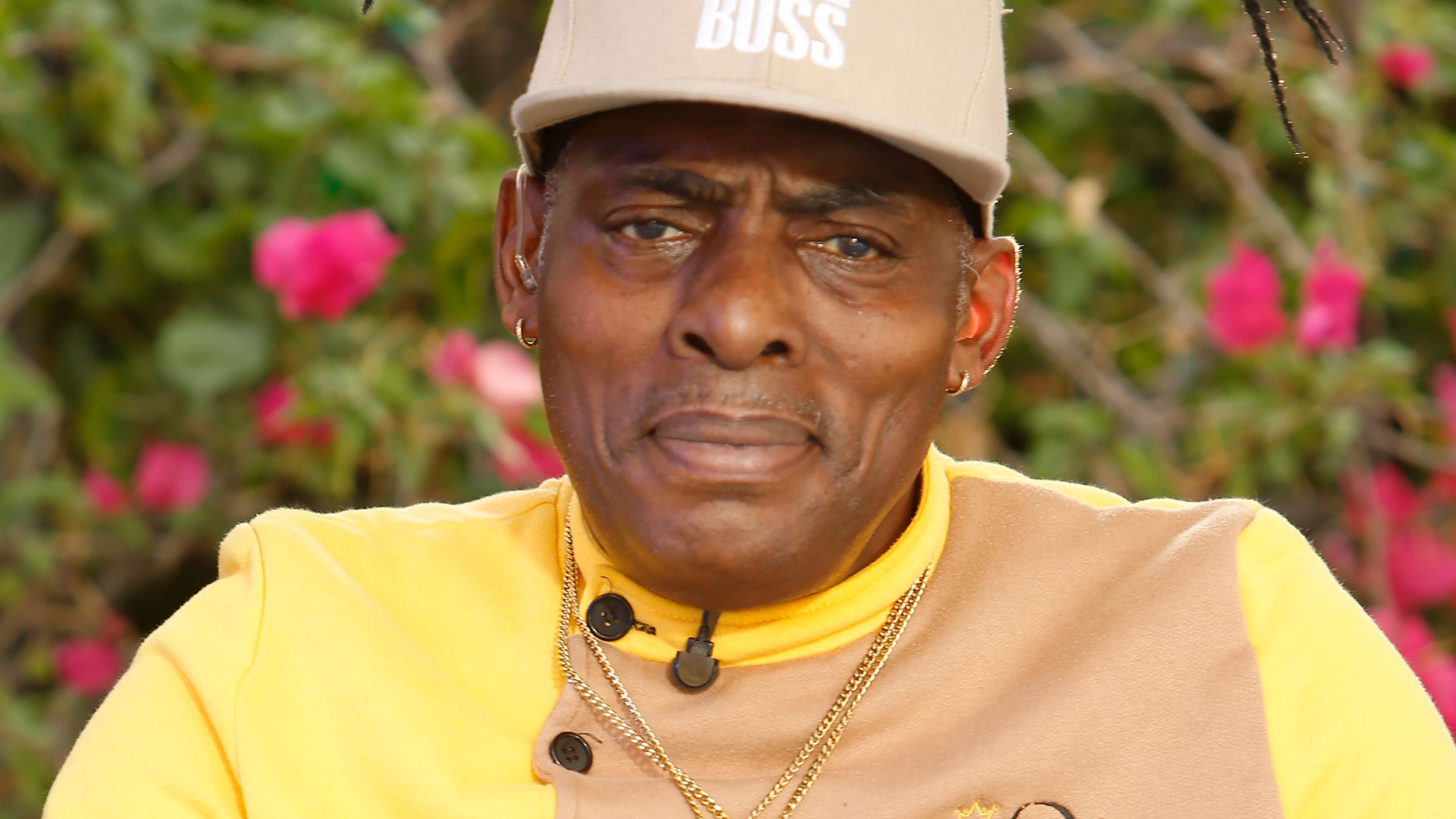 Coolio was actually found dead in a friend's bathroom in Los Angeles. According to TMZ, Coolio was visiting a friend that was going to help him either get or renew his passport. At one point, the rapper visited the friend's bathroom and was in there a very long time. When the friend came to check on him, he found Coolio on the floor and called for medical assistance.
When paramedics arrived, they tried to revive Coolio for 45 minutes before pronouncing him dead. As reported by Entertainment Tonight, paramedics suspect the rapper died of a cardiac arrest, though this has not been fully confirmed. No drugs or drug paraphernalia were found near Coolio in the bathroom.
Coolio's death at the young age of 59 is all the more tragic because he had major music plans on the horizon.
Major career plans cut short by Coolio's death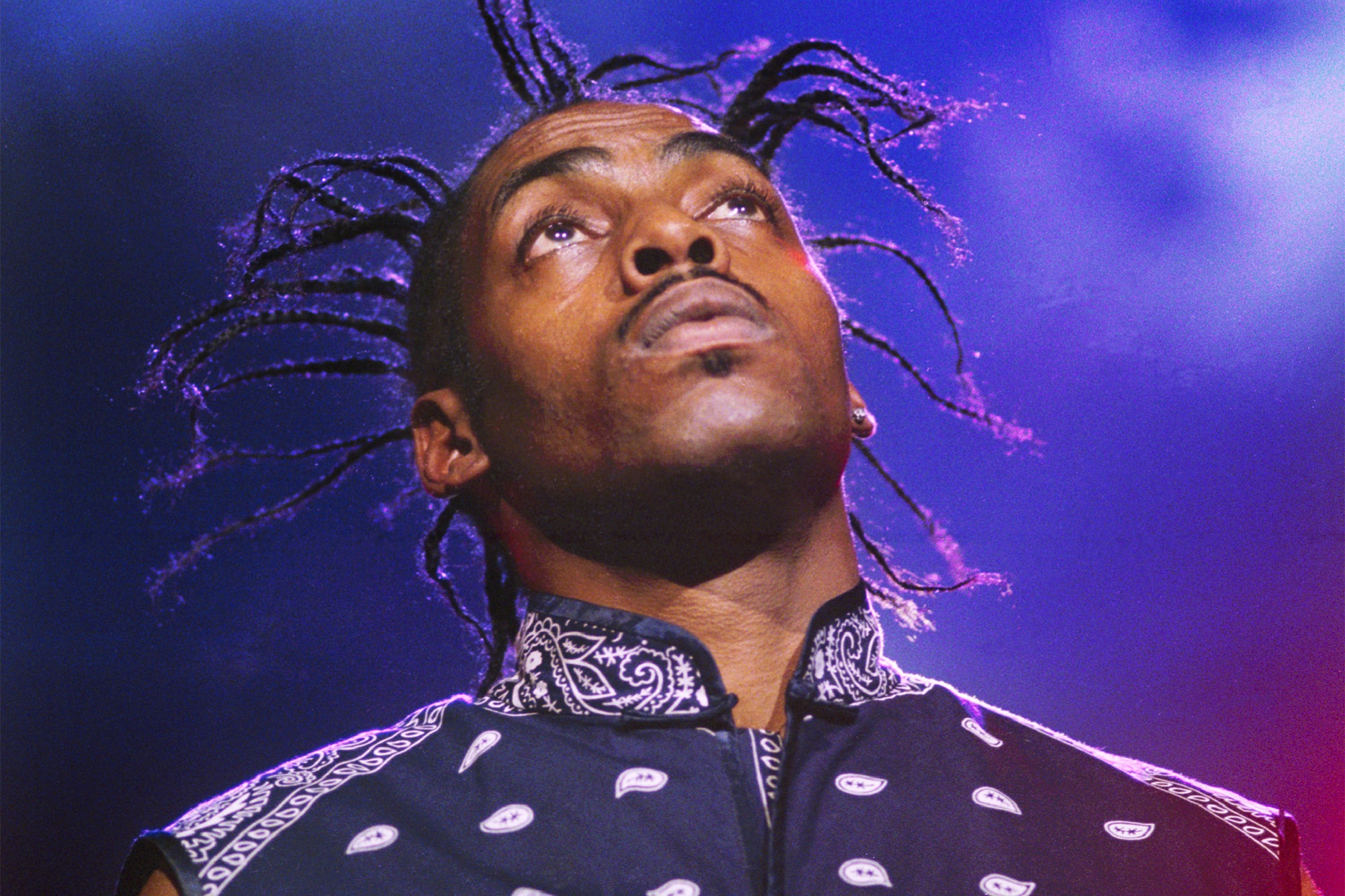 When Coolio died, many fans discussed their favorite songs of his. He was arguably best known for "Gangster's Paradise," but there was much more to Coolio's career than that. Unfortunately, his life was cut short before he could advance his career even further.
At the time of his death, the musician was doing an international tour and mostly performing his classic hits. However, in an interview, Coolio told the Irish Examiner that he was working with Christy Dignam on a new song. "We're working on a track. We haven't even started writing any lyrics. The track is being built as we speak," he said. "It's probably going to be a banger, I would imagine. I don't know if it's going to be dark and deep or if we're going to go clubby and happy — that remains to be seen."
Between energetically touring and enthusiastically making new music, Coolio was on top of his game all the way to the end. And we can only imagine what he could have created if he had more time.
With all of Coolio's great career achievements, now many are wondering how much was Coolio's net worth when he died?
How much was Coolio worth when he died?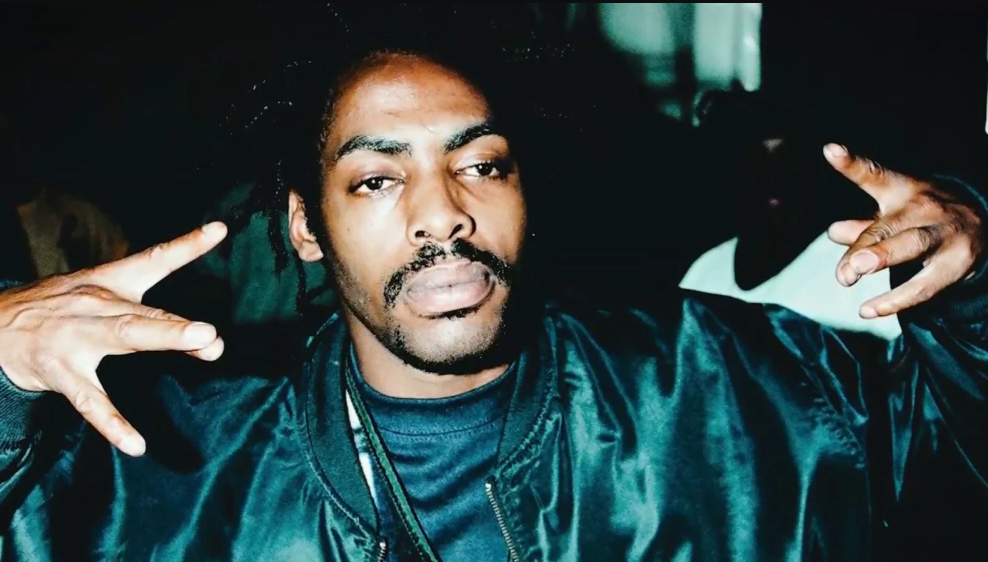 Thanks to the success of "Gangster's Paradise," Coolio was a genuine worldwide phenomenon. And as we noted before, he was no stranger to performing his hit songs all around the world. Now that he has passed, some fans can't help but wonder: just how much was Coolio worth when he died?
According to Celebrity Net Worth, Coolio was worth $1.5 million when he died. Most of that worth, unsurprisingly, is connected to the success of his catalog of music, including the Grammy-winning "Gangster' Paradise."
There is a chance he would have been even wealthier when he died, but as The Guardian reports, Coolio auctioned off the rights to his music back in 2013 because he wanted to pursue a career as a chef. That catalog of music brought in $23,227 annually via royalties alone, showcasing how popular Coolio's music remains. And he put the money to use funding a series of cookbooks and an online cooking show, both called Cookin' with Coolio.
Michelle Pfeiffer, Ice Cube, and more celebs paid tribute to Coolio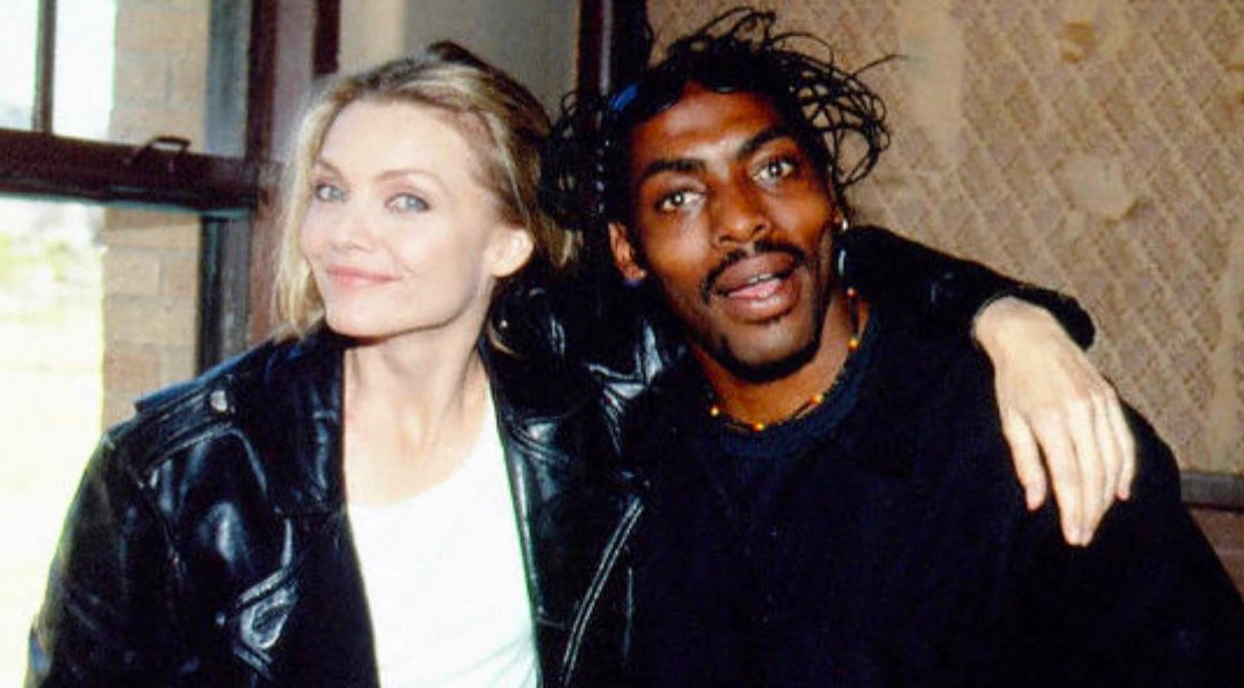 Coolio's sudden death sent shockwaves throughout the world. After all, he had many fans, including very famous celebs. And when they discovered he had passed away, these celebs offered their own tributes to the deceased rapper.
Via Instagram, Michelle Pfeifer (Coolio's costar in "Gangster's Paradise") wrote about what his life and death meant to her. "Heartbroken to hear of the passing of the gifted artist @coolio. A life cut entirely too short."
Continuing, she wrote, "As some of you may know I was lucky enough to work with him on Dangerous Minds in 1995. He won a Grammy for his brilliant song on the soundtrack – which I think was the reason our film saw so much success. I remember him being nothing but gracious." Finishing her thoughts, Pfeifer concluded, "30 years later I still get chills when I hear the song. Sending love and light to his family. Rest in Power, Artis Leon Ivey Jr."
Other celebs wrote tributes that were briefer but no less heartfelt. Via Twitter, Ice Cub wrote simply that "This is sad news. I witness first hand this man's grind to the top of the industry. Rest In Peace."
M.C. Hammer offered similar thoughts via Twitter. "One of the nicest dudes I've known. Good people. R.I.P. Coolio."
Messages of condolences poured in for Coolio's friends and family on social media. But this won't be the last chance fans get to say goodbye to Coolio. In fact, he has a major TV project coming out next year.
Coolio's final TV role may be on 'Futurama' in 2023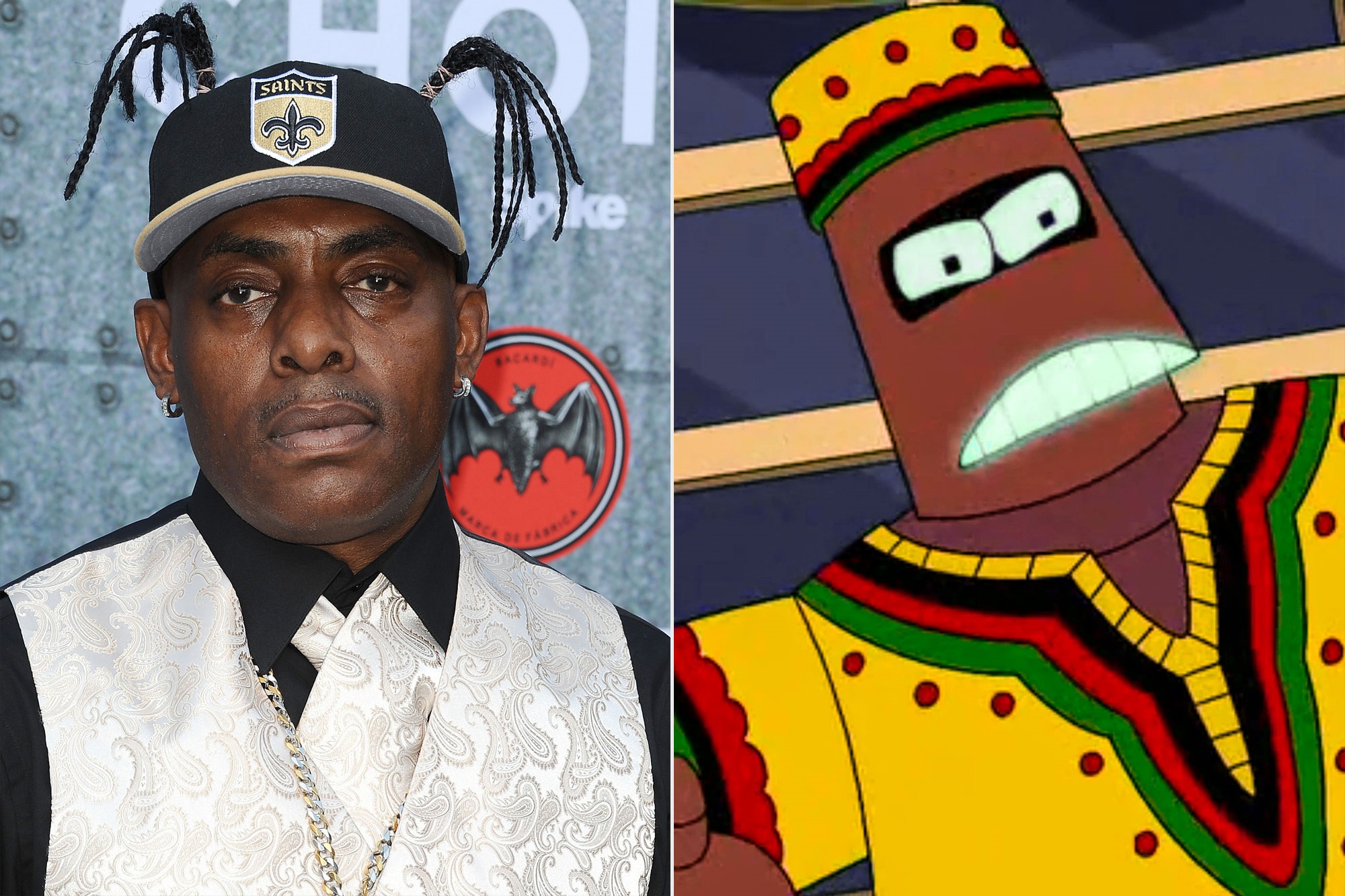 While mostly known as a musician, Coolio occasionally used his talents in other ways. This included voicing the character known as Kwanzaa-bot in Futurama starting way back in 2001. Now, oddly enough, Futurama is likely to be Coolio's final television role.
TMZ reports that Futurama exec producer David X. Cohen was particularly shocked by the death of Coolio. That's because the rapper had recorded lines for an episode of Futurama only weeks before he died.
"Coolio was one of my favorite guests," he said. "He was always totally upbeat and genuinely enjoyed coming in to record."
Coolio's final episode (part of Hulu's revival of the show) should air in 2023. Cohen confirmed that the episode will be dedicated to Coolio and that his music will be featured over the closing credits of the episode.
Clearly, Coolio made an impact on everyone he met. He even managed to bury the hatchet with a celebrity he feuded with before he died.
Coolio once feuded with Weird Al Yankovic
Weird Al is another celeb who paid tribute to Coolio. He did so quite simply via Instagram, posting a photo of the two of them hugging with the simple message "RIP Coolio."
This simple tribute, though, made fans remember the previous feud that Coolio had with Weird Al. As Vulture reports, Coolio did not like Weird Al's "Amish Paradise" parody of "Gangster's Paradise" released in 1996.
"I think that my song was too serious… I really… don't appreciate him desecrating the song like that," Coolio said. "His record company asked for my permission, and I said no. But they did it anyway."
Weird Al felt bad about this and wrote Coolio a letter of apology. When he appeared on a Behind the Music special in 1999, though, he indicated Coolio had not responded. "I'm not sure if he feels that strongly today… I didn't mean any harm there, Coolio, really," Al said.
Fortunately, this story has a happy ending. In a 2014 Vice interview, Coolio talked about burying that feud. "I apologized to Weird Al a long time ago and I was wrong… Real men and real people should be able to admit when they're wrong, and I was wrong, bro," Coolio said, "I listened to it a couple years after that and it's actually funny as s**t."
It's good to know Coolio resolved his issues with Weird Al before he died. As for the final message Coolio left on Instagram, fans are finding new meaning in it after his death.
Fans find new meaning in Coolio's final Instagram post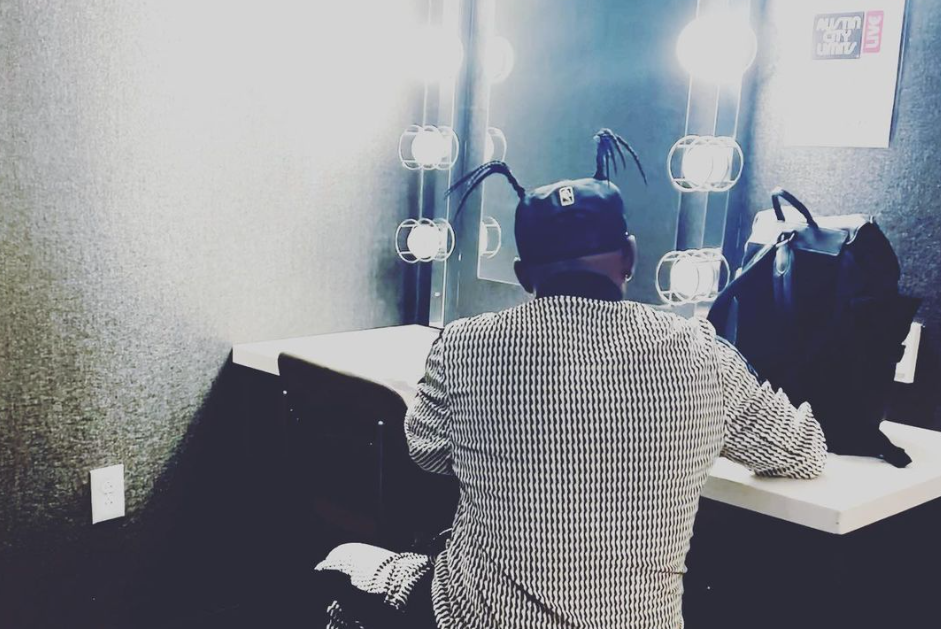 Coolio was very active on social media leading up to his death. And now that he is gone, some fans are finding new meaning in his final Instagram post. It shows him sitting in front of a lit mirror and seemed to be writing something. The caption reads "What am I doing?" alongside the captions "#guess," "#thoughts," and "#sayanything." 
Some grieving fans have used this post to offer their own farewell tributes to Coolio. Others saw tragedy in this post because it proves Coolio still had so much creativity and was working on new material.
As if to underscore that last point, Coolio shared three videos after this last post. Each video showcased his energetic posts on stage. Now, these videos serve as a grim memorial to a creative force we will never hear from again.