It usually goes unspoken, but most people consider "hot girl summer" to be a young person's game. When people are young and their metabolism is at the top of its game, it's easy to have the kind of body you want to show off while rocking some skimpy clothing. But as we get older, more of us wear conservative clothing to the beach or even skip hanging out by the waves altogether.
However, certain celebrities have managed to keep their beach bodies looking absolutely amazing long after the rest of us decided it was okay to wear a t-shirt at the beach to keep our aging bodies covered up. And these are the kinds of celebrity bodies that don't even make you wonder what their diet and fitness routine is like. Instead, you want to cut to the chase and ask them if they had to make a deal with a demon to still look this good.
Who are these celebrities with hellishly good bodies, and what are they looking like on the beach these days? Keep reading to discover the answers!
Jane Seymour (71 years old)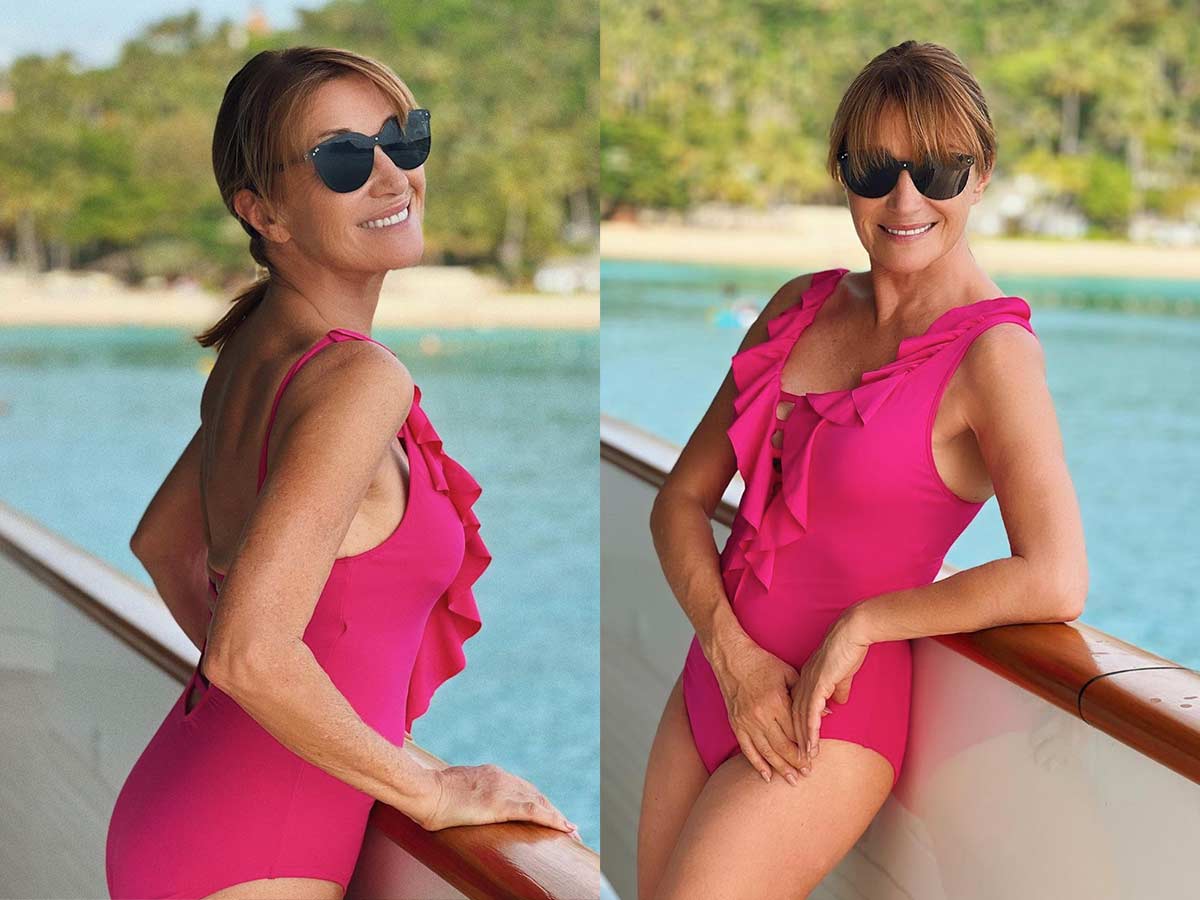 Over the years, Jane Seymour has played roles varying from Doctor Quinn, Medicine Woman to even being a Bond girl. She's always had the looks to be a secret agent's main squeeze, and that never stopped. In fact, these images left us staggered thinking about just how good someone can look past 70!
Courteney Cox (58 years old)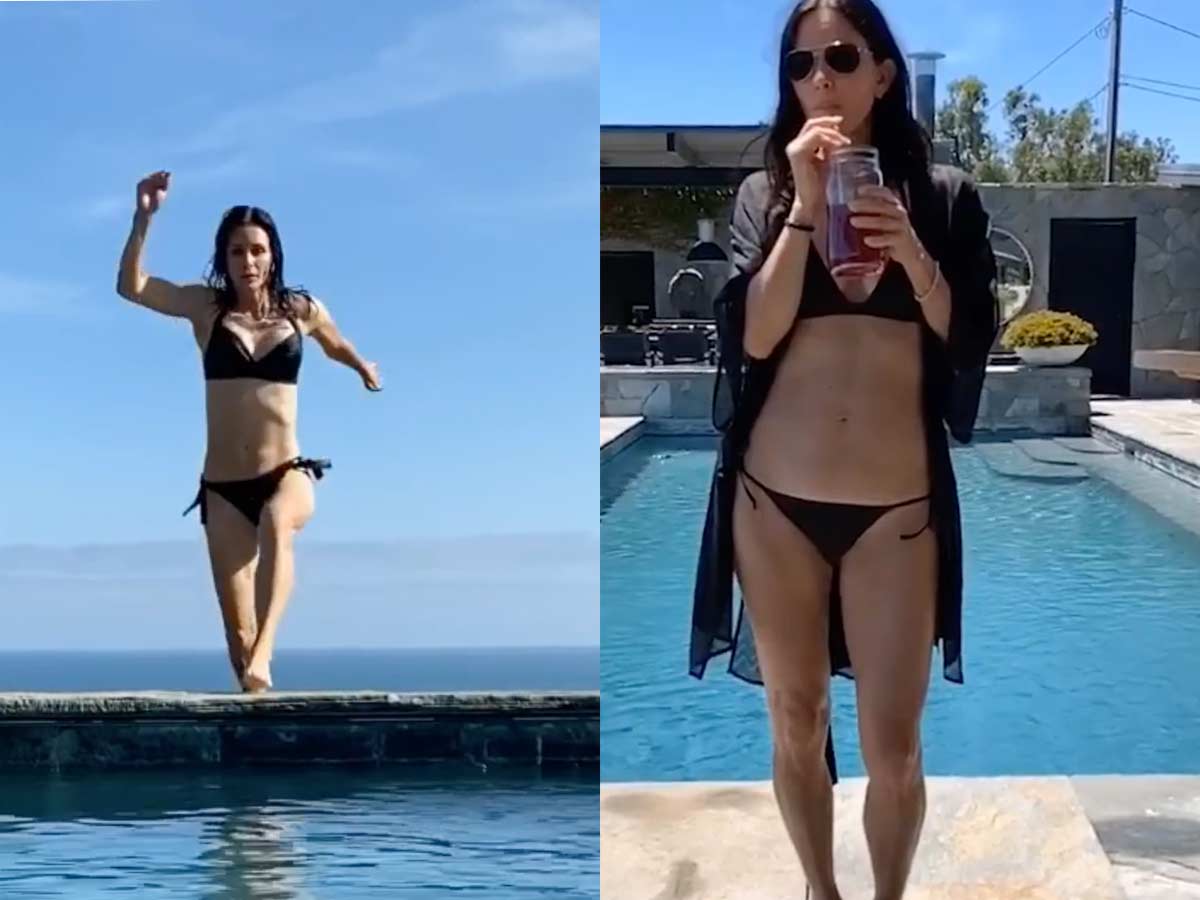 At 58 years old, Courteney Cox is much older than when she was part of the insanely successful NBC sitcom Friends. However, she definitely hasn't lost a step. Between appearing in hit films like the latest Scream movies, Cox clearly keeps her body in beach-perfect shape.
Demi Moore (59 Years Old)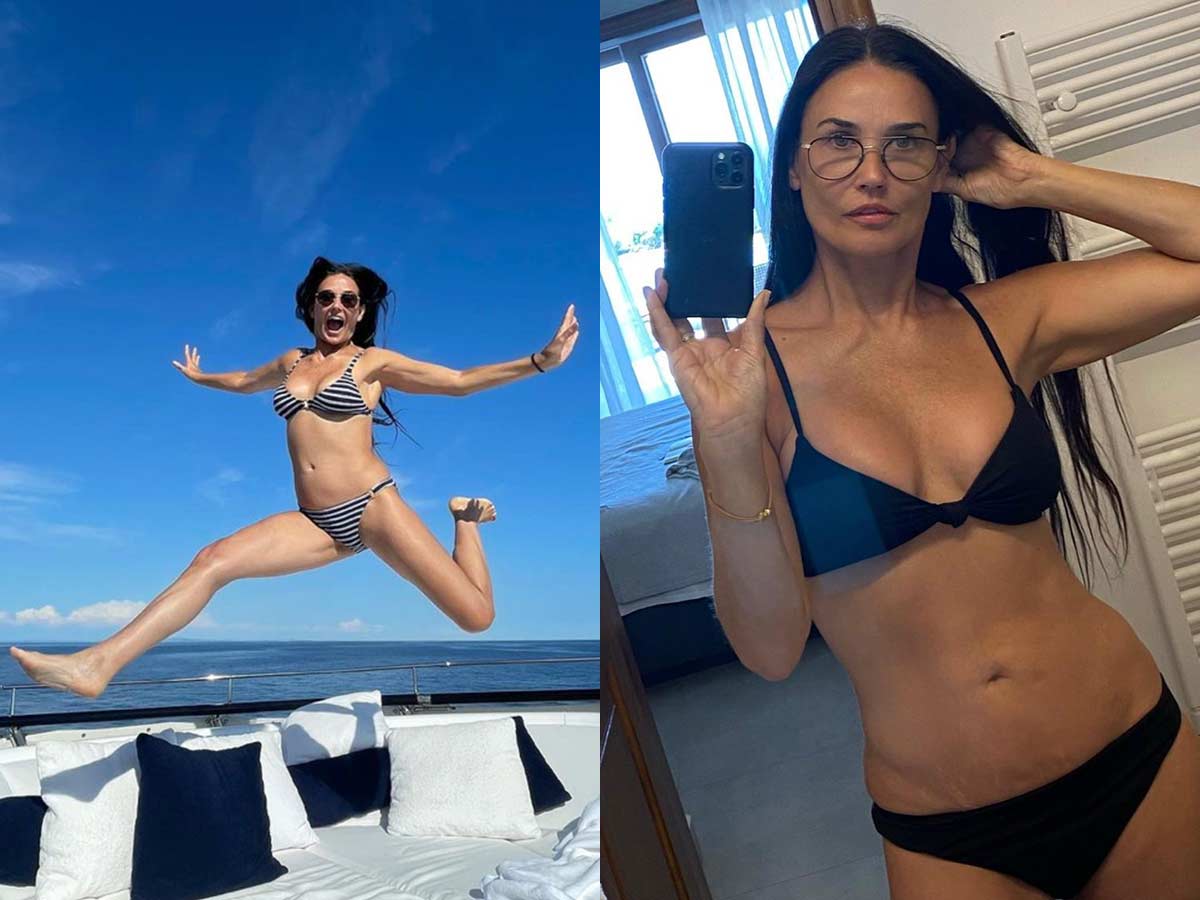 Demi Moore used to be a Hollywood mainstay, and even though she doesn't appear in as many mainstream movies, she is still acting, popping up in series such as Empire. And whether she's staying in shape for future onscreen appearances or just for her own health, Moore at 59 has the kind of body a woman half her age would kill to have.
Jada Pinkett Smith (50 years old)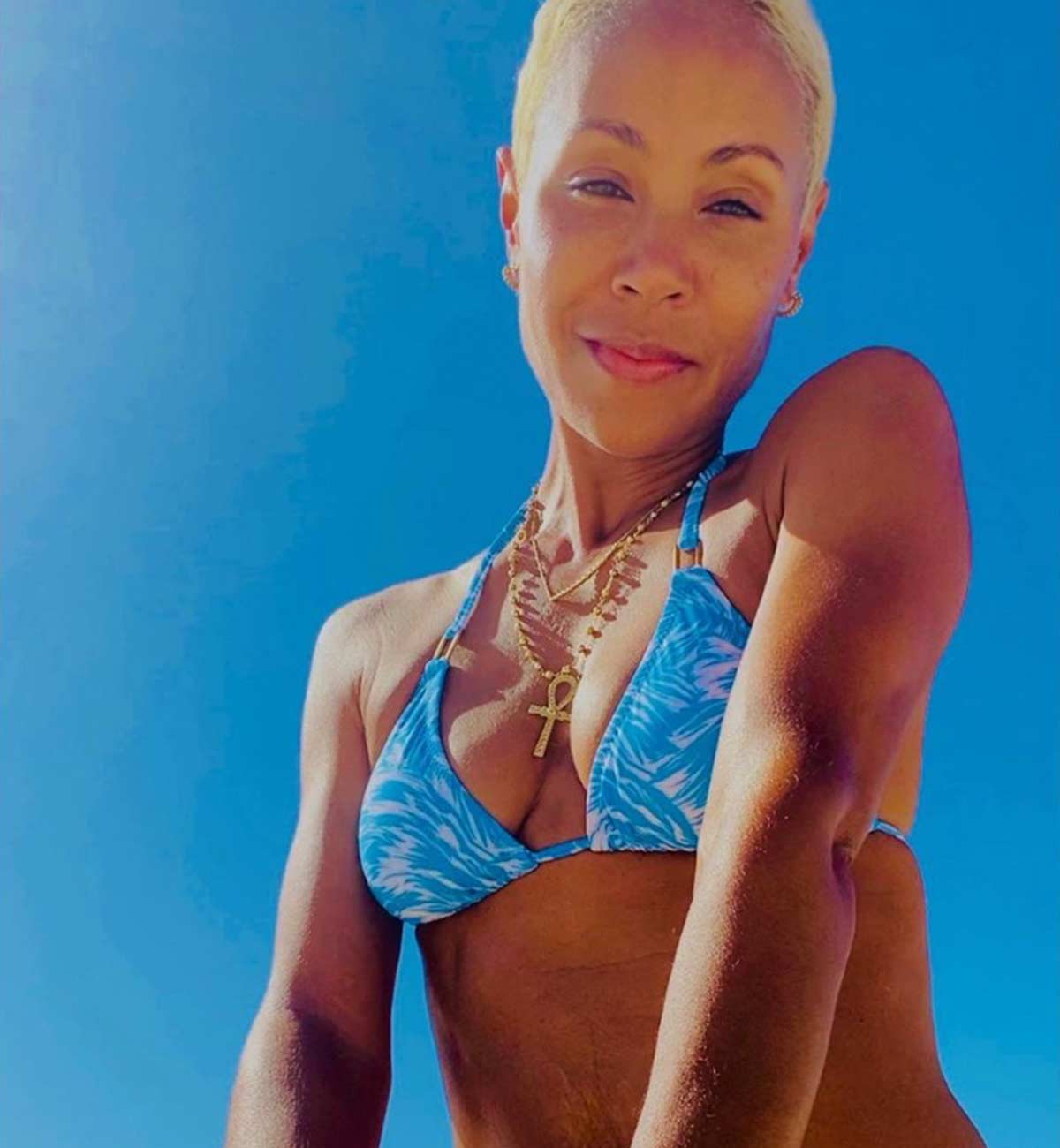 Jada Pinkett Smith has become something akin to Hollywood royalty. And she certainly has the body fit for a queen, even at 50 years old. We can't say too much more about her, though, without possibly getting slapped in the face by Will Smith!
Christie Brinkley (68 years old)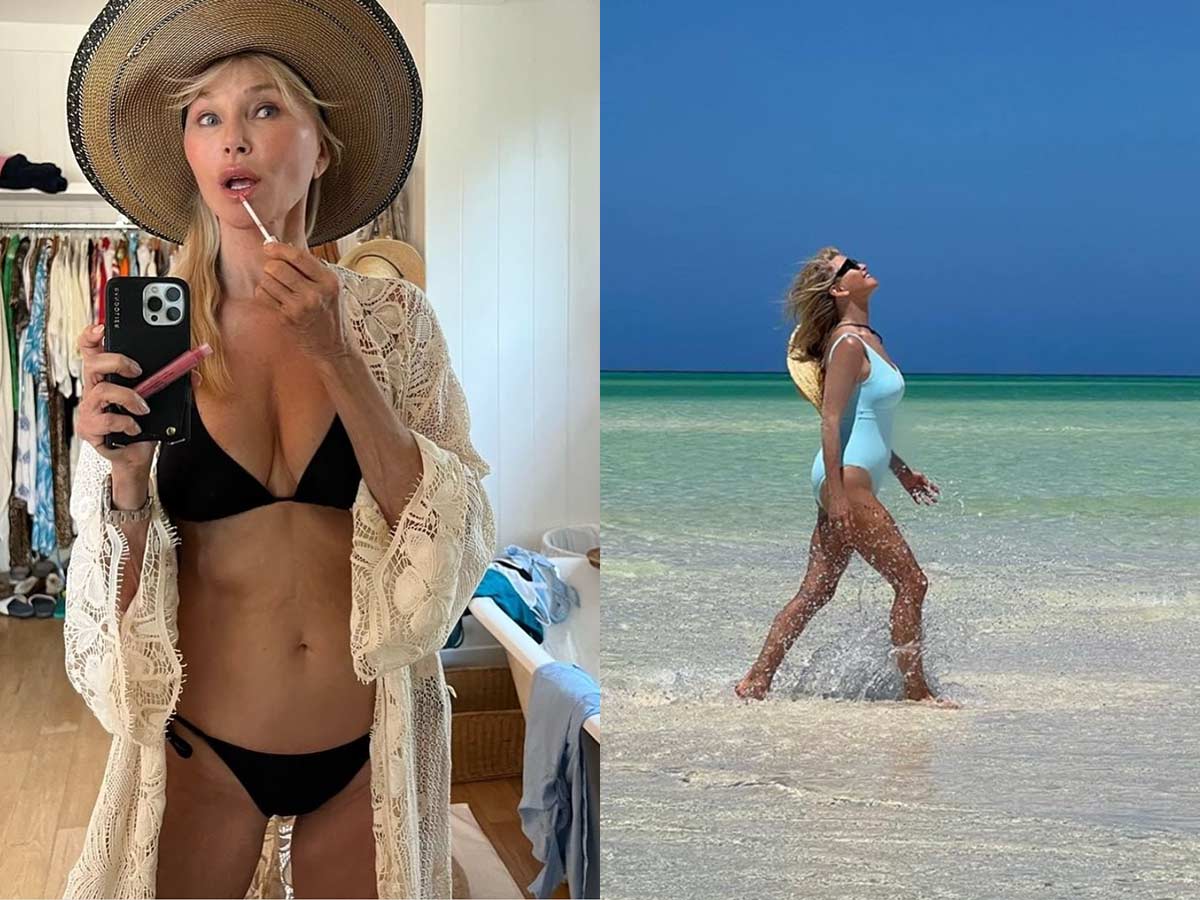 Christie Brinkley hit peak beauty at a young age, which is one of the reasons that she appeared on hundreds of magazine covers. Incredibly, here she is at 68 years old and, quite frankly, looking just as hot as she ever did on the cover of publications such as Sports Illustrated.
Kate Hudson (43 years old)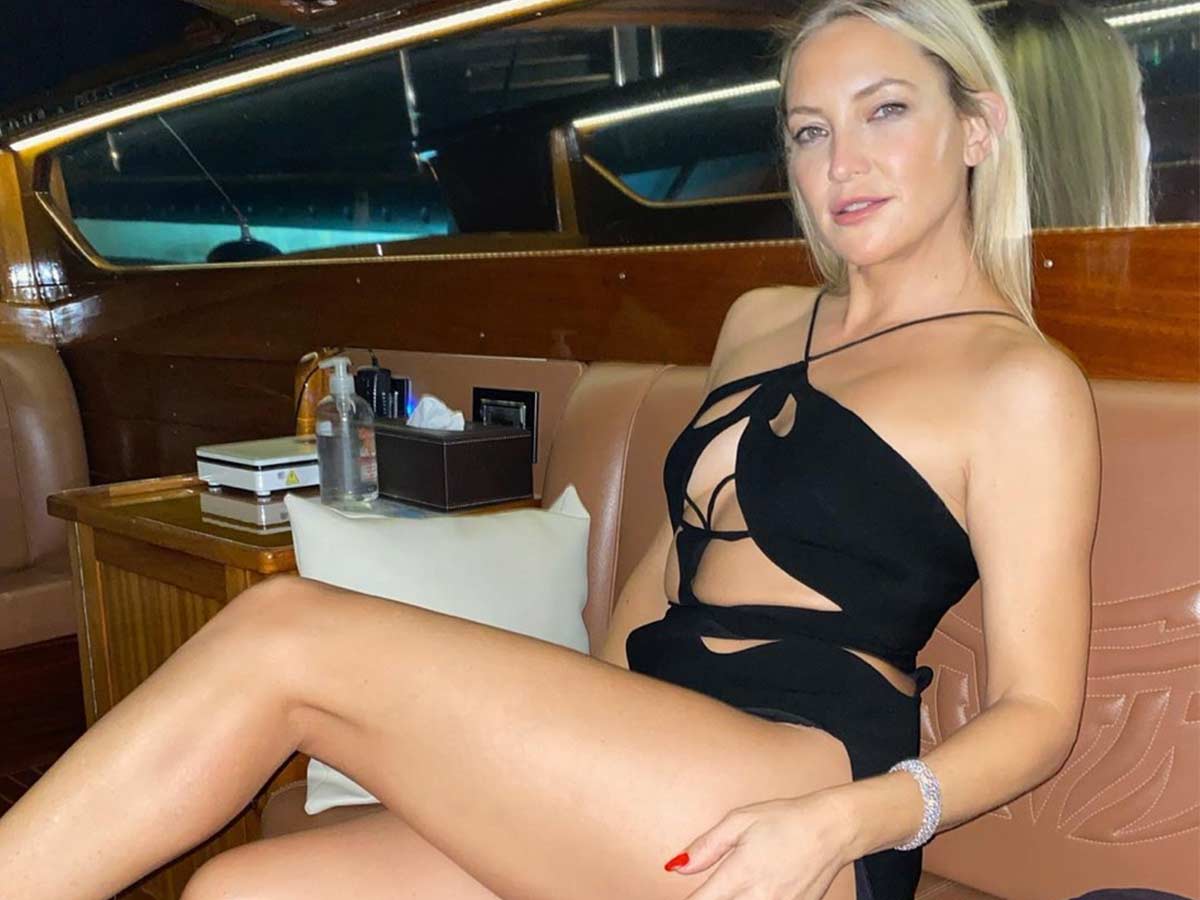 Kate Hudson doesn't appear in quite as many films as she used to, but this daughter of Goldie Hawn knows that she looks fabulous whether or not the cameras are rolling or not. For example, this is an image of the 43-year-old simply relaxing, but she looks good enough to walk right onto any given film set and become the leading lady on the spot.
Jennifer Aniston (53 years old)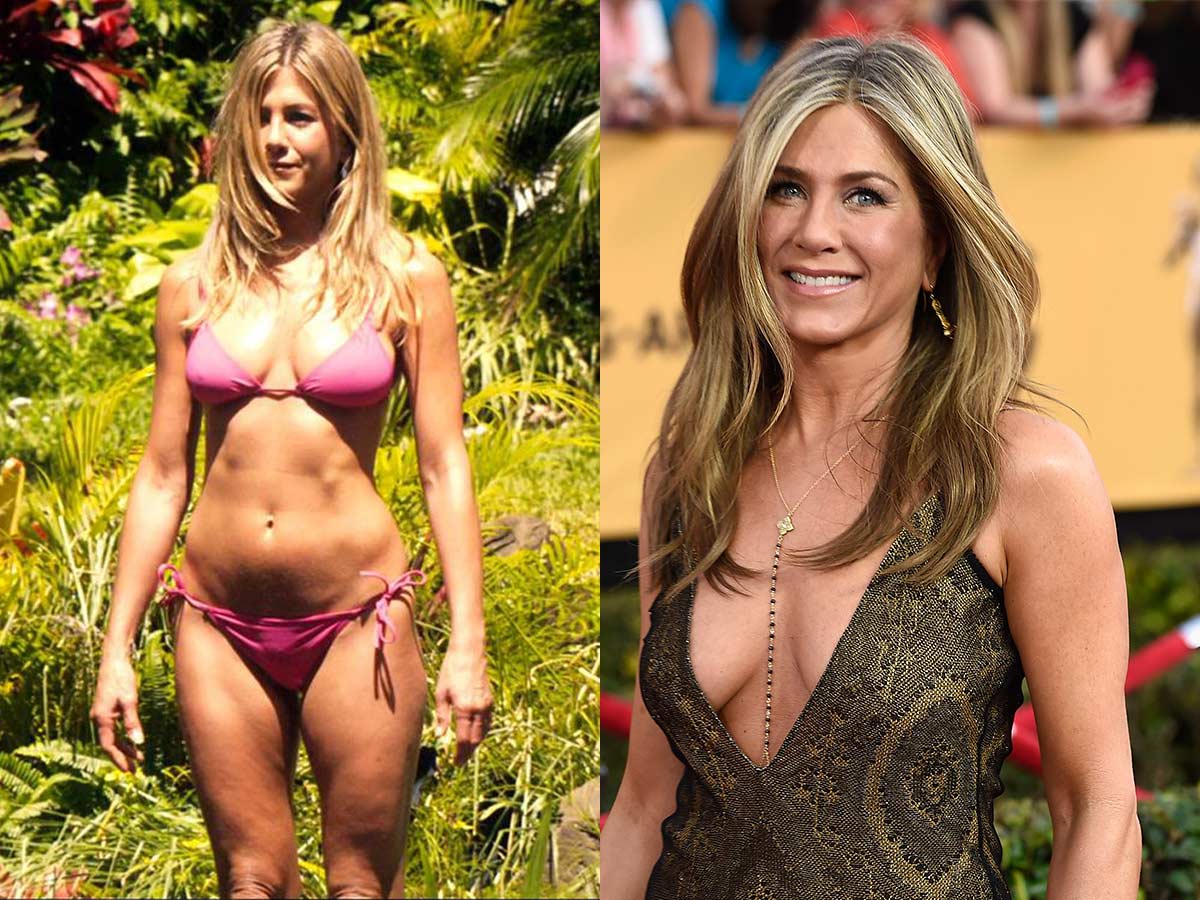 Back on Friends, fans became obsessed with every part of Jennifer Aniston's body, and most especially her iconic hair. Now, at 53 years old, Aniston is here to prove that not only does she have an amazing swimsuit body, but her hair is still better on a bad day than most of us have on our best day.
Kate Beckinsale (48 years old)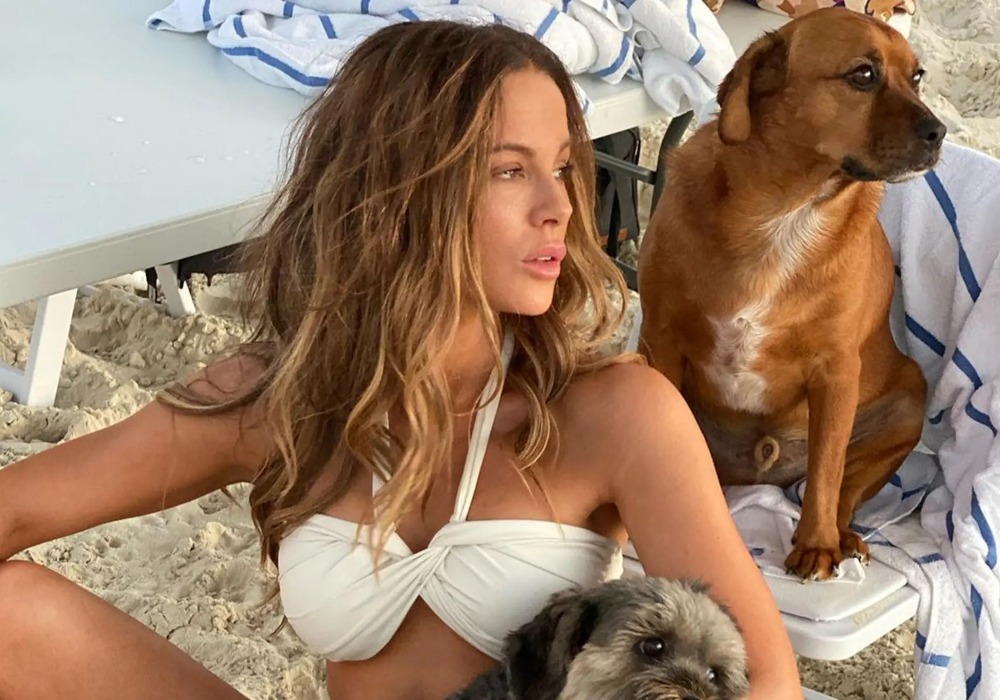 Most of us first became aware of Kate Beckinsale with the Underworld films in which she wore sexy black leather and hunted down nefarious vampires and werewolves. Now, she swapped the black leather for a white swimsuit and swapped a werewolf for a "woof woof," but 48-year-old Beckinsale still looks every inch the beautiful leading lady.
Reese Witherspoon (46 years old)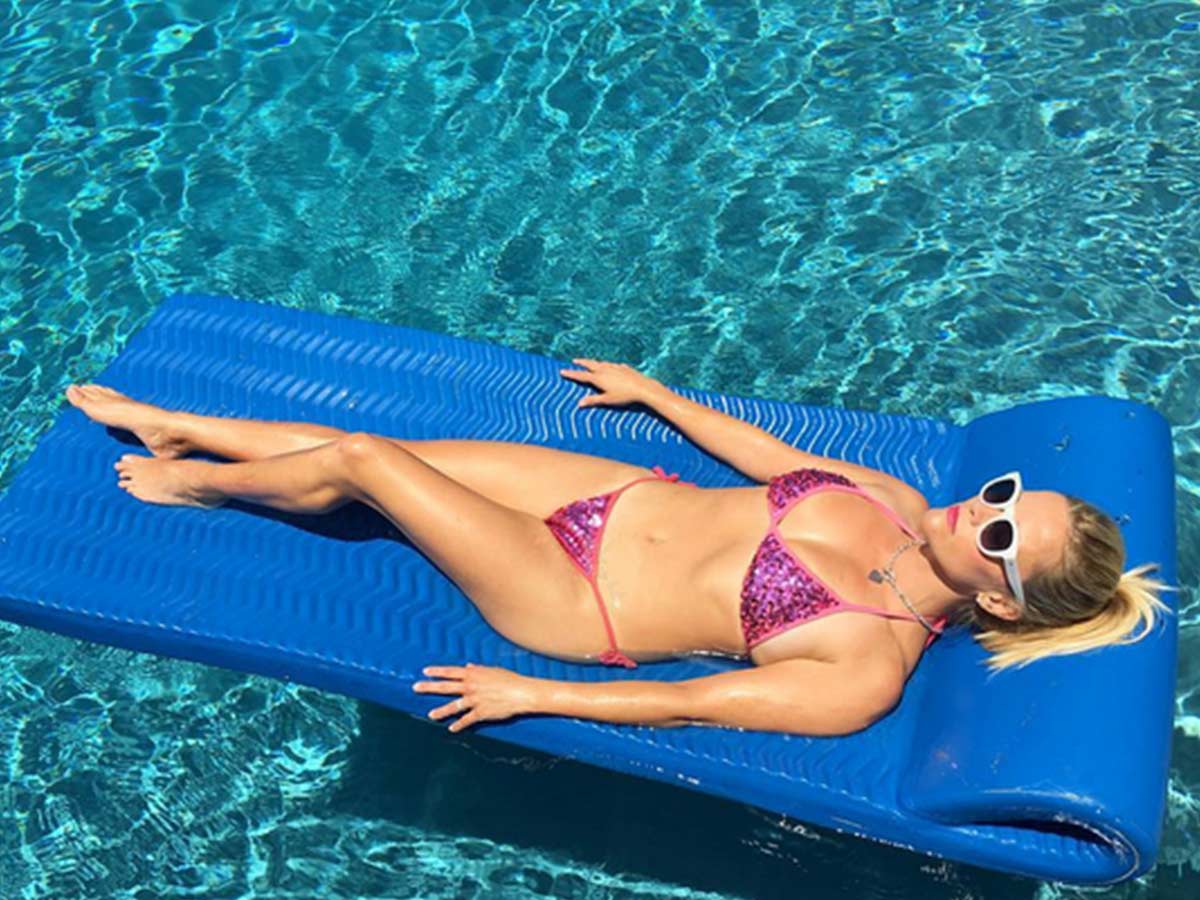 Reese Witherspoon has been the star of films ranging from Election to Legally Blonde, and she understands the importance of keeping physically fit. And even though she's not a fan of exercise (truly a girl after our own hearts), she has clearly discovered the right balance of diet and exercise that keeps her looking molten hot at the age of 46.
Sofia Vergara (50 years old)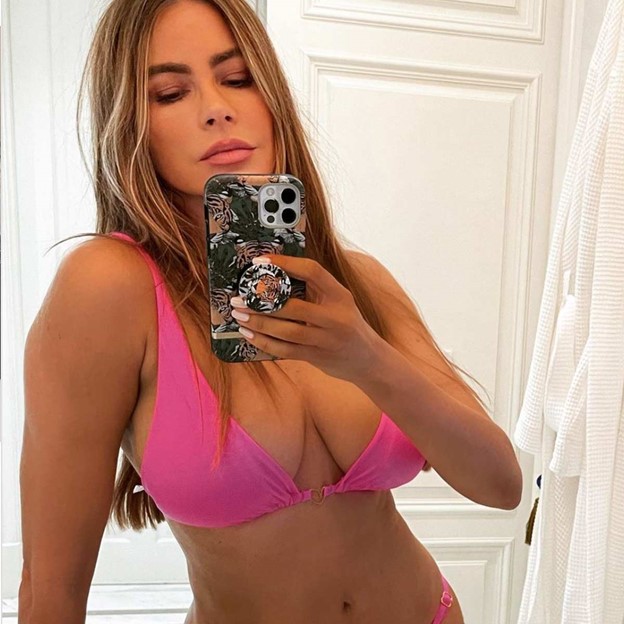 While Sofia Vergara has been acting for a long time, most of us didn't become aware of her until the breakout success of the sitcom Modern Family. She stood out in that show due to her breathtaking beauty. Now, the series may be over and Vergara may be 50 years old, but she's here to show us that she still looks as stunning as she ever did on that famous show.
Cindy Crawford (56 years old)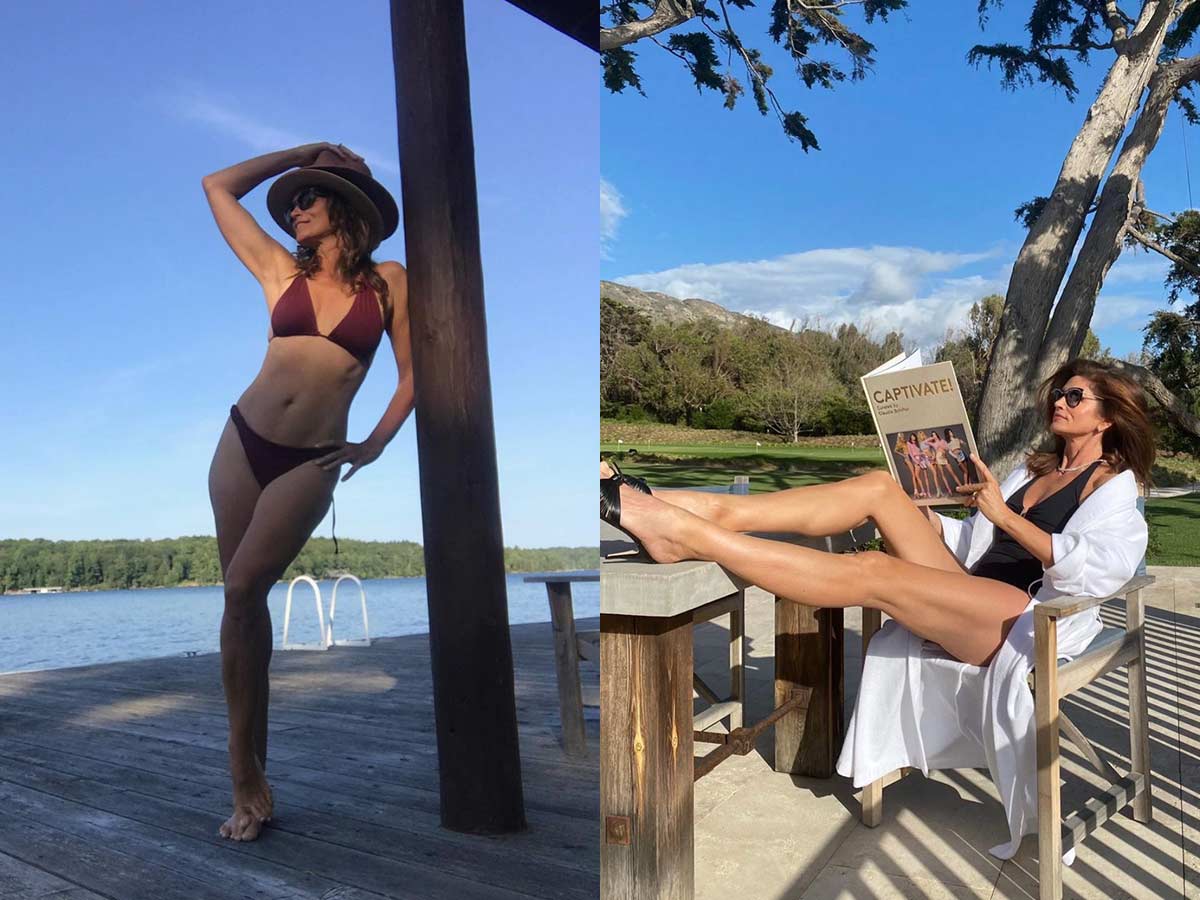 Once upon a time, Cindy Crawford was basically the face of beauty. She appeared in countless magazines and music videos, but she is now retired from the modeling and acting careers that made her famous. But being retired from modeling doesn't mean she's given up on maintaining a model's physique, and she looks downright statuesque in her swimsuit.
Jennifer Lopez (52 years old)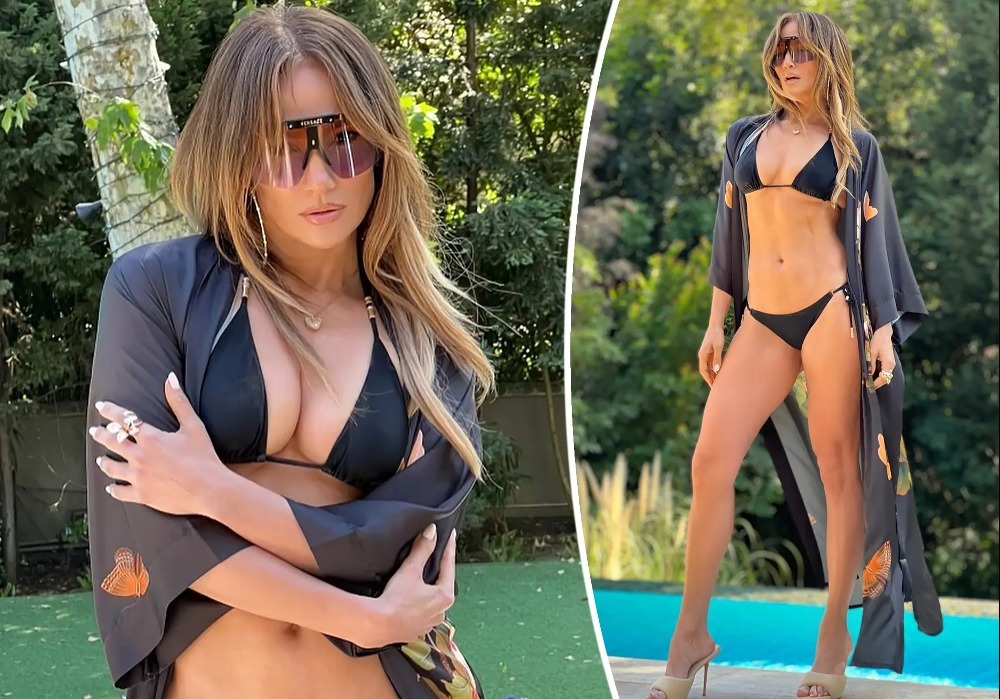 When Jennifer Lopez got back with Ben Affleck, it was enough to have us asking if we had fallen into a time warp. Of course, one look at her body and you can tell that time doesn't have much of an effect on Lopez, and she is somehow more angelic now than she was decades ago.
Kim Kardashian (41 years old)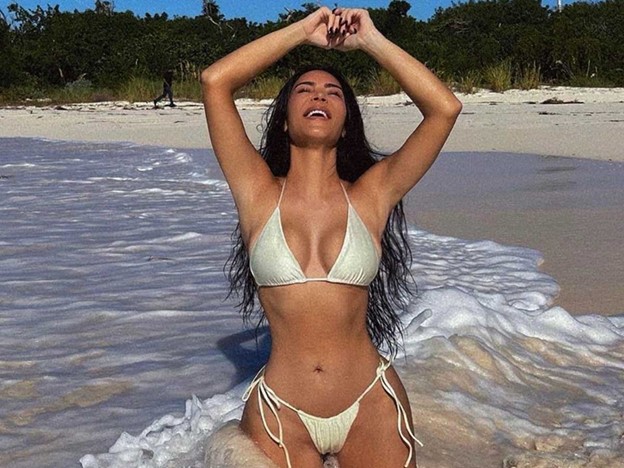 While Kim Kardashian has her fair share of haters, nobody can deny the successful media empire that she and her famous family have carved out. Similarly, nobody can deny that she has the kind of beach body at 41 years old that is still enough to turn the heads of…well…just about everybody!