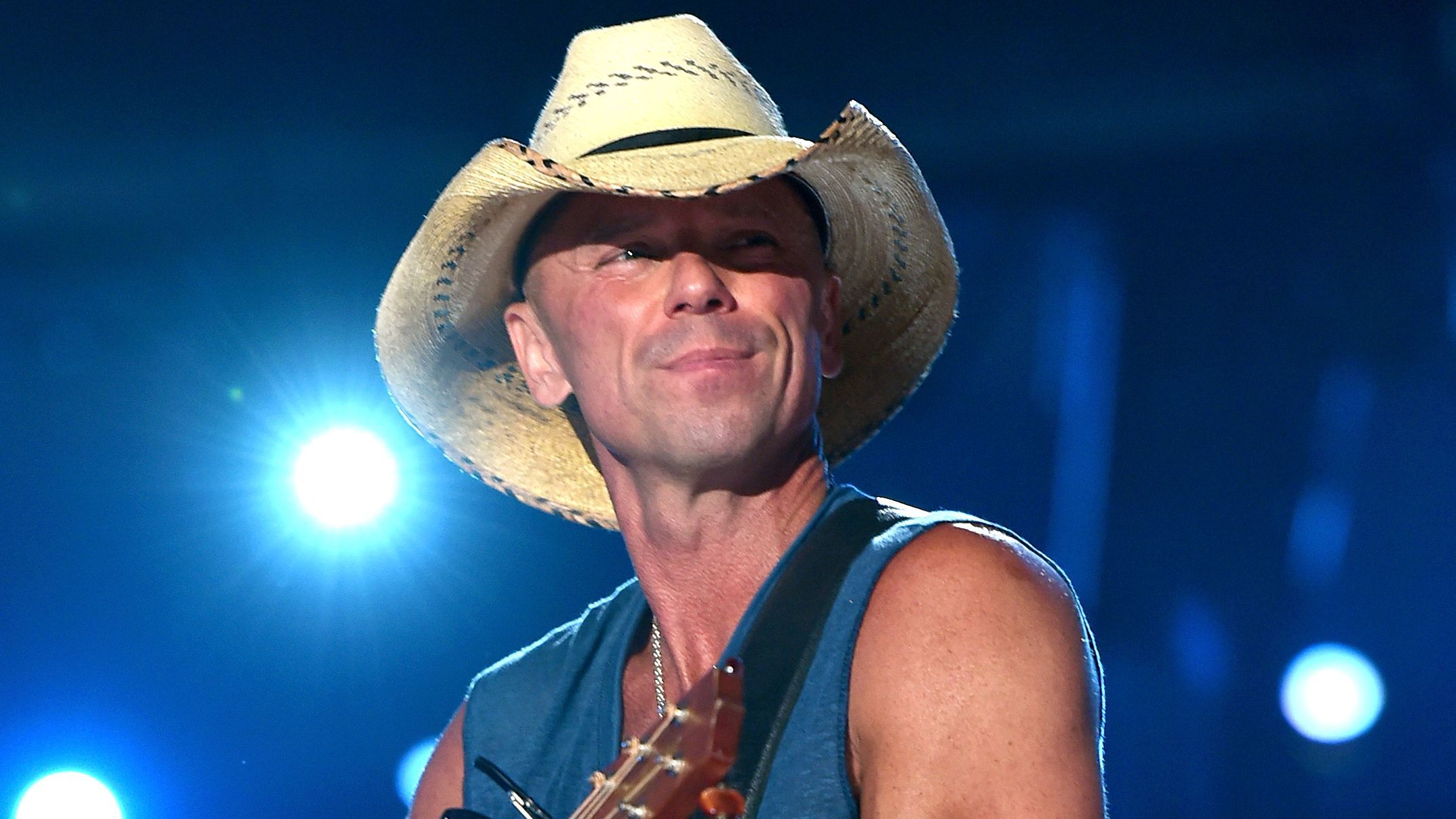 Kenny Chesney is a famous singer known all around the world. Even if you're not a fan of country music, chances are you know who this singer is and maybe a few of his hit songs.
Like many country singers, Chesney has a lot of songs about finding and losing love. When he started his career, we're pretty sure he didn't think this would be the story of his life!
Despite being a charismatic and successful singer, Chesney has had a major divorce and several failed relationships. This has led to many rumors about his love life. But what's the truth about his love life that he hides behind a guitar and twangy lyrics? Let's find out!
Marrying Renée Zellweger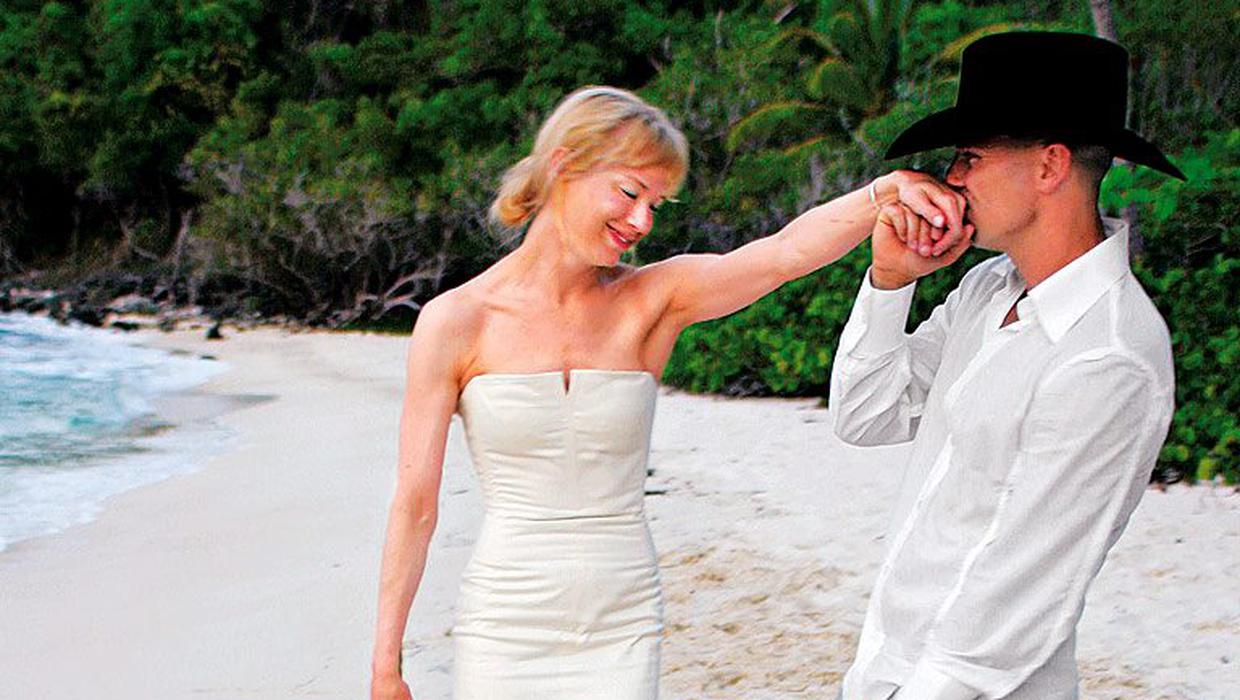 Most of the time, weird rumors about celebrity's love lives occur when people start wondering why they aren't married. With Chesney, though, the rumors about his love life actually go back to his marriage!
In 2005, the singer performed at the "Concert of Hope" NBC telethon. Also present was actress Renée Zellweger. She was apparently a big fan of Chesney's and struggled to get his attention during the event.
As Yahoo! reports, Zellweger wanted to pass the singer a note during the telethon. She wasn't successful, but her publicist and his publicist figured out what was going on and relayed the message to Chesney. According to a friend close to Chesney, this resulted in the singer meeting up with Zellweger after the broadcast to say, "I hear you are trying to pass me a note — don't let the principal find out.'"
From here, things moved pretty fast. They dated in secret and then revealed their status a few months later. Only a week after that, the two got married in the Virgin Islands. Unfortunately, the duo soon found out that a relationship can fall apart just as quickly as it can come together.
Kenny Chesney and Renée Zellweger had their marriage annulled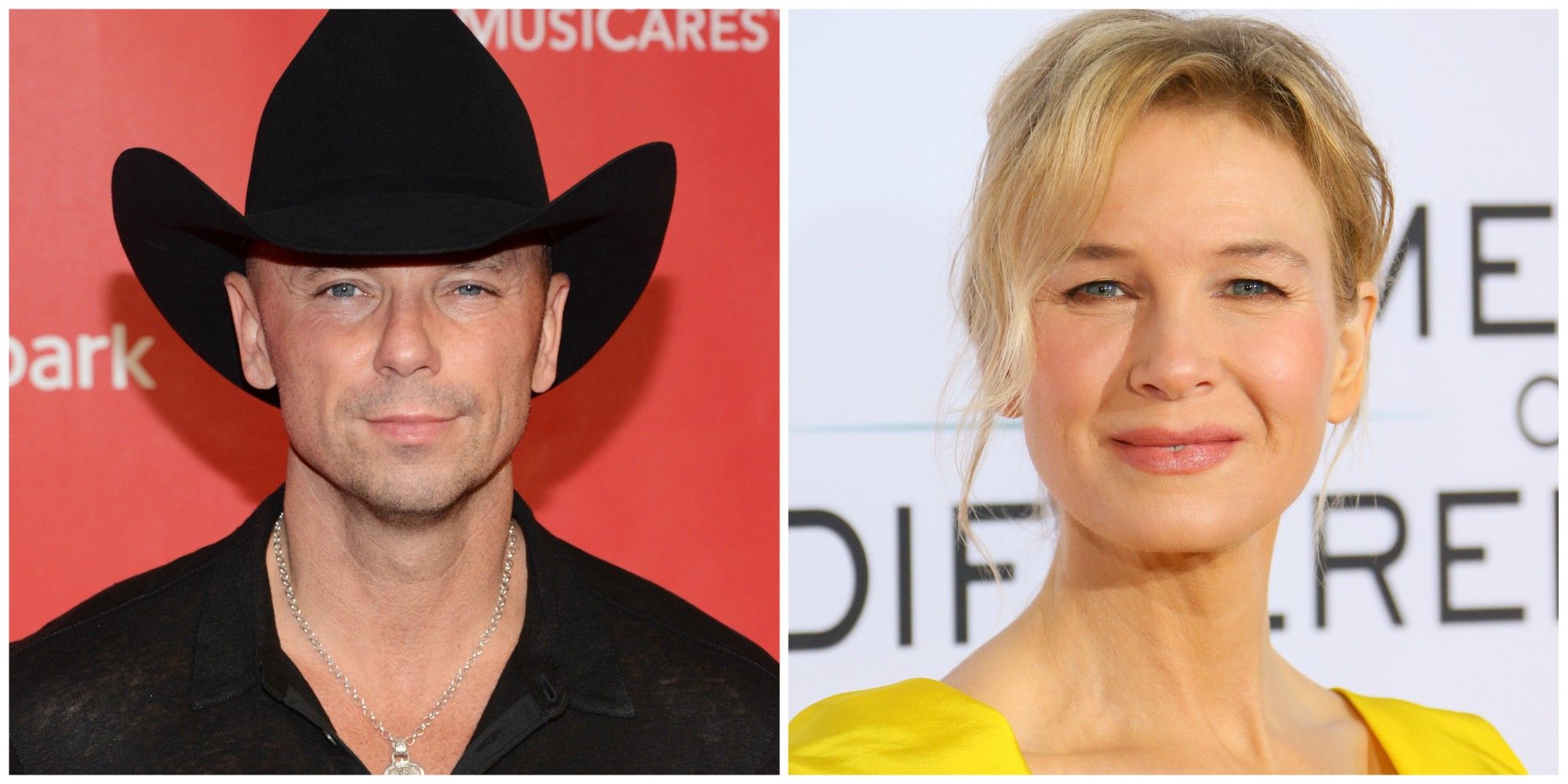 Chesney and Zellweger got married in May 2005 after dating for about five months. That's incredible enough on its own, but then they decided to end their marriage just four months later!
Such a quick divorce would have sparked headlines no matter what. But as Good Housekeeping reports, what really got people talking was that they got an annulment instead of a traditional divorce. An annulment is more severe than a divorce: legally, it treats your marriage as though it never happened. And what really made tongues wag? In the paperwork giving a reason for the annulment, Zellweger marked "fraud."
Fans and the press had a field day trying to figure out what this meant. Chesney would later claim she chose "fraud" because it was the "least harmful" option on the paperwork. After all, the other options listed for an annulment include bigamy, impotence, mental incompetence, incest, and force.
"I talked to my attorney and her attorney. In order for us to get an annulment, the legal papers could claim either physical abuse, which wasn't true, or three or four other things that also weren't true," Chesney said. "The best thing we could put in there was fraud. So I said, 'All right, do it. Whatever.'"
"The only fraud that was committed was me thinking that I knew what it was going to be like, that I really understood what it was like to be married, and I really didn't," Chesney said.
This didn't keep people from speculating about what "fraud" could mean. In annulment terms, fraud means one misrepresented themselves in order to enter into the marriage. It's a wide, catchall term that can mean anything from someone not being willing or able to have children to falsely claiming they came from nobility.
But the conclusion many media outlets came to was that it meant Kenny Chesney was gay.
Is Kenny Chesney gay? Chesney denies the rumors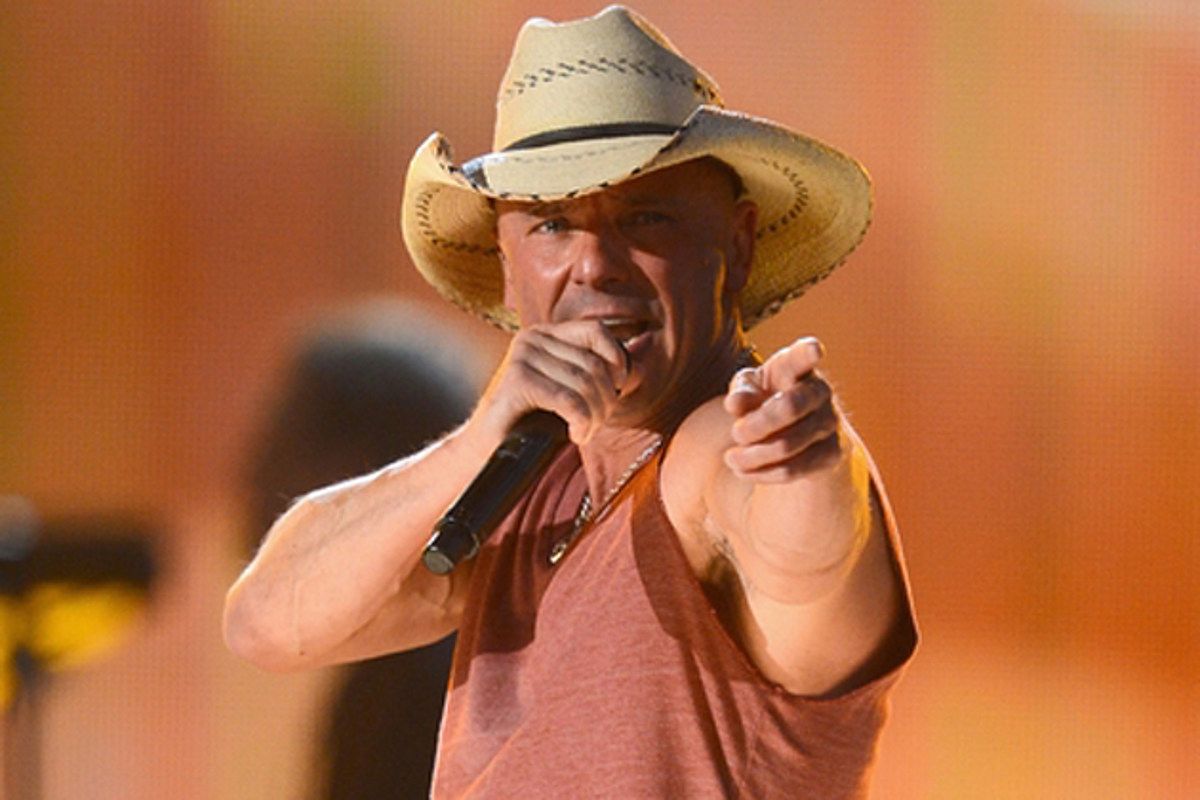 At the time of their split, Zellweger said that fraud was "simply legal language… and not a reflection of Kenny's character." And in a joint statement, Zellweger and Chesney said, "The miscommunication of the objective of their marriage at the start is the only reason for this annulment."
Still, the gay rumor dogged Chesney for years. For her part, in 2016 Zellweger told The Advocate that the gay rumors about Chesney "made me sad."
But if the rumor made Zellweger sad, it made Chesney downright "angry" in his own words. He decided to counter those rumors in many places, sometimes to an extreme degree.
When Chesney was interviewed on 60 Minutes by Anderson Cooper in 2007, he denied being gay and offered a reason why he didn't offer objections to the rumor earlier. "Maybe I should've come out and said that, 'No, I'm not.' But I didn't want to draw any more attention to it, you know, 'cause I knew I wasn't… it's not true, period."
In 2009, As NBC Washington reports, Chesney offered a more full-throated denial in an interview with Playboy. "What guy who loves girls wouldn't be angry about that s***?" Kenny told the men's mag. "I didn't sign up for that. I think people need to live their lives the way they want to, but I'm pretty confident in the fact that I love girls. I've got a long line of girls who could testify that I am not gay."
In a bit of crass braggadocio, he went on to number his sexual conquests. "Man, I was over 100 several years ago. I can't believe I'm actually saying this on the record: That was probably back in 2001. I had a good time in college, I really did," he said.
"There were years when I had a better summer than A-Rod, buddy. You know? I got on the boards quite often. From 1993 to 1998—those five years were a blur. We would party on the bus after every show."
But despite Chesney's objections, the "fraud" thing combined with his later failed relationships made the rumor stick for a few years.
More failed relationships
To rebound from his sudden divorce from Zellweger, Chesney began dating Amy Colley. She was a burn-unit nurse, but what likely got her on Chesney's radar is that she was crowned Miss Tennessee in 2005.
The two of them seemed happy, and they took killer vacations to places like Malibu and the Bahamas. By the time they were introducing each other to their respective families, it looked like things were getting serious.
Unfortunately, it wasn't meant to last. It turns out Chesney was having an affair with Jenn Brown, a former athlete best known these days as an ESPN broadcaster. When Chesney was spotted with Brown in Cancun, Amy Colley broke up with the singer. And since the Brown relationship didn't really go further than an affair, many wondered if the country singer would ever find true love.
Finally finding "the one"?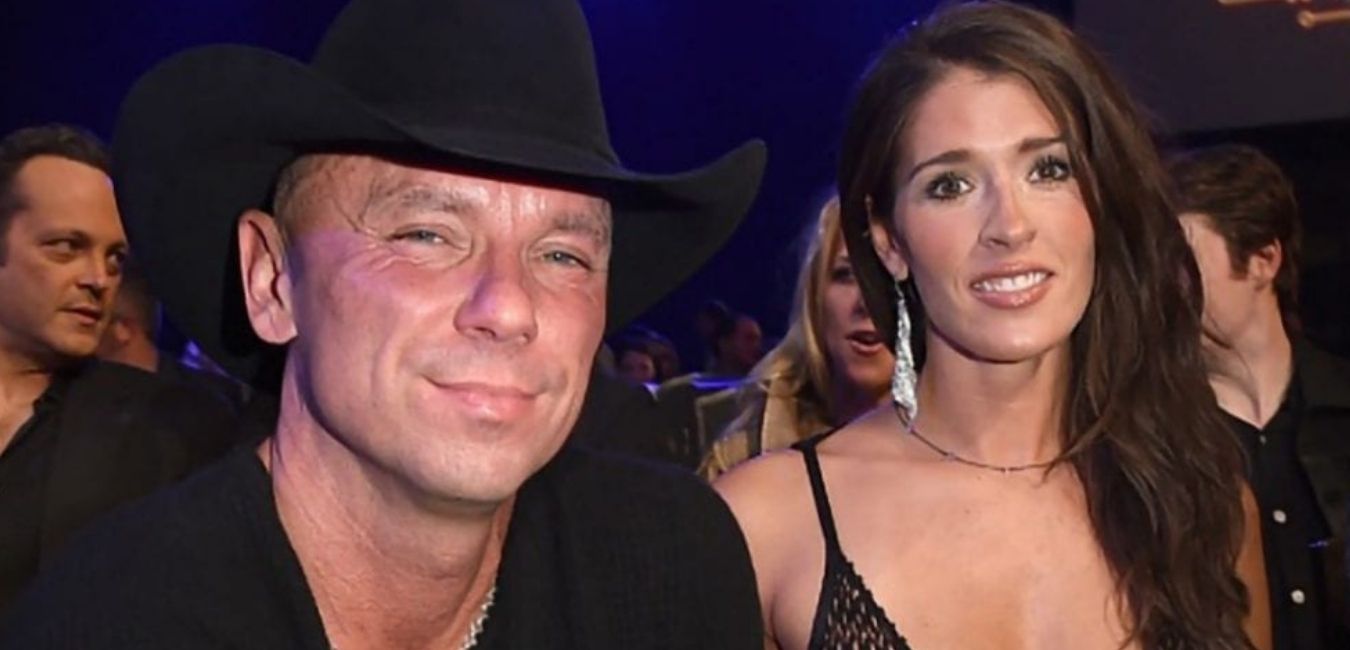 Eventually, Chesney began dating a woman named Mary Nolan in 2012. And despite his previous annulment and series of failed relationships, it looks like Nolan might just be "the one."
We say that because the two are still dating as of August 2022. And while there have been no real hints of getting married, the fact that the two are still together after a decade speaks to the great affection they have for one another.
Only time will tell if Chesney is ready to get married again. As Good Housekeeping reports, he opened up to Oprah in 2010 about his fear of getting married again. He said that while he was open to potentially getting hitched again, he "felt that the idea of marriage made me lose my identity … I just don't know that I've found anybody bigger than that."
After 10 years together, Mary Nolan has helped prove Chesney can be in a long-term relationship while maintaining his sense of identity. And we wouldn't be surprised to hear wedding bells for these two any day now!