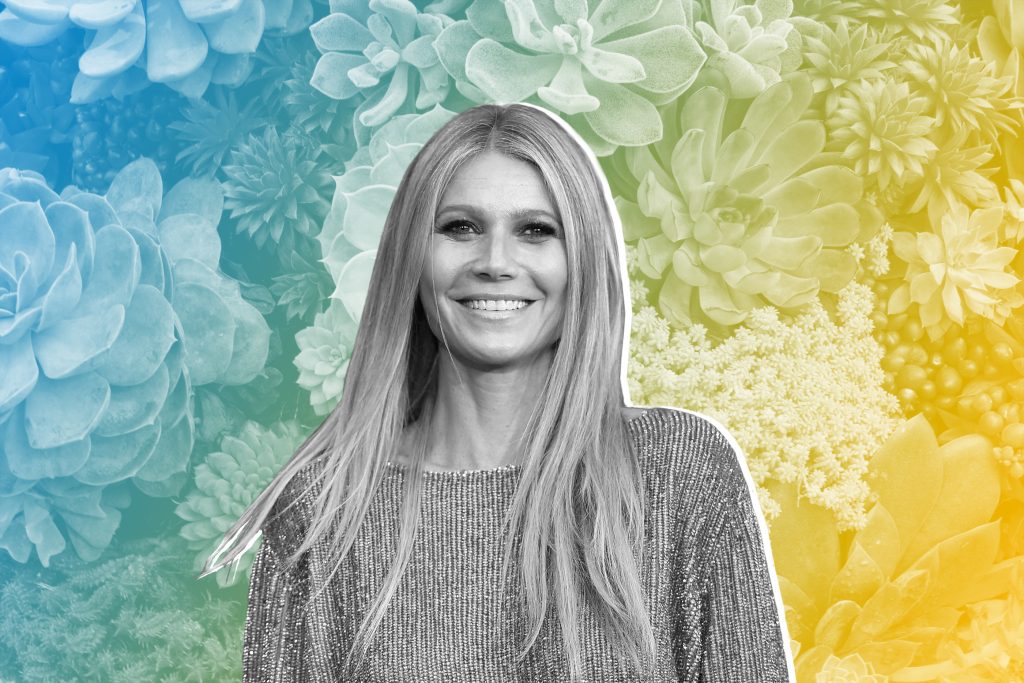 When a celebrity gets successful enough, one thing is certain: they stop being content to wear others' brands and try to create their own.
It makes a lot of sense when you think about it. Celebrity and fame are all about successfully building up your own brand. When a celeb creates their own branded products, they have the opportunity to turn their biggest fans into effective brand ambassadors.
Of course, not all celebrity brands are successful. No one is currently dining on Trump Steaks, for example. But some brands are more successful than others.
So, which celebrity brands have been the most successful? Thanks to Cosmetify, we know the most successful brands, and you'll be amazed which celebrities are behind them!
Fenty Beauty by Rihanna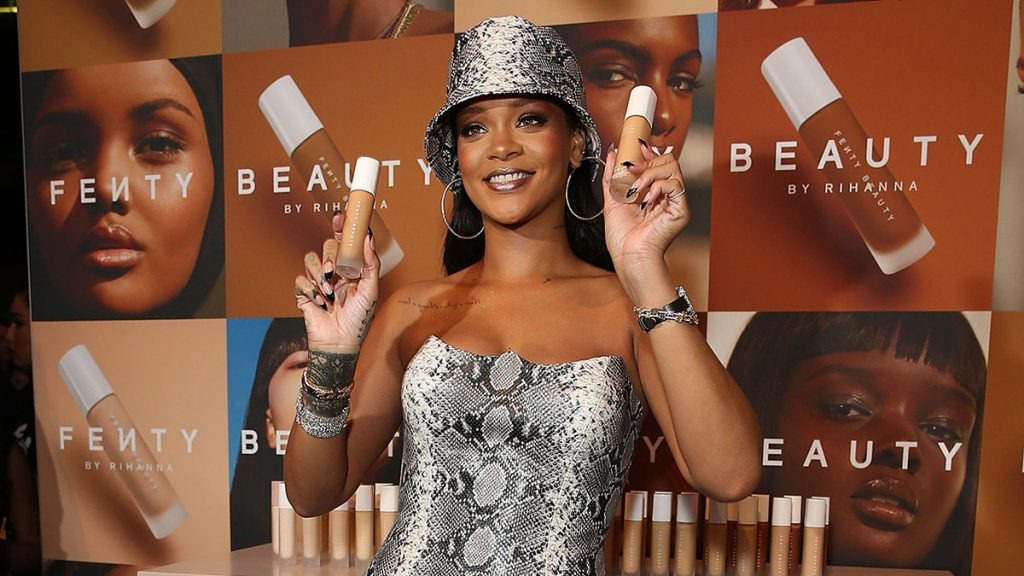 Fenty Beauty by Rihanna, founded in 2017, has become one of the biggest names in cosmetics and by far the most successful celebrity brand. While Rihanna has many different products, Fenty is arguably best known for its foundations and concealers (like the Pro Filt'r Instant Retouch Concealer) that work for a variety of skin tones.
The brand now has 10.7 million Instagram followers and rocks an annual revenue of $560 million. And this brand looks poised to grow more each year.
Kylie Cosmetics by Kylie Jenner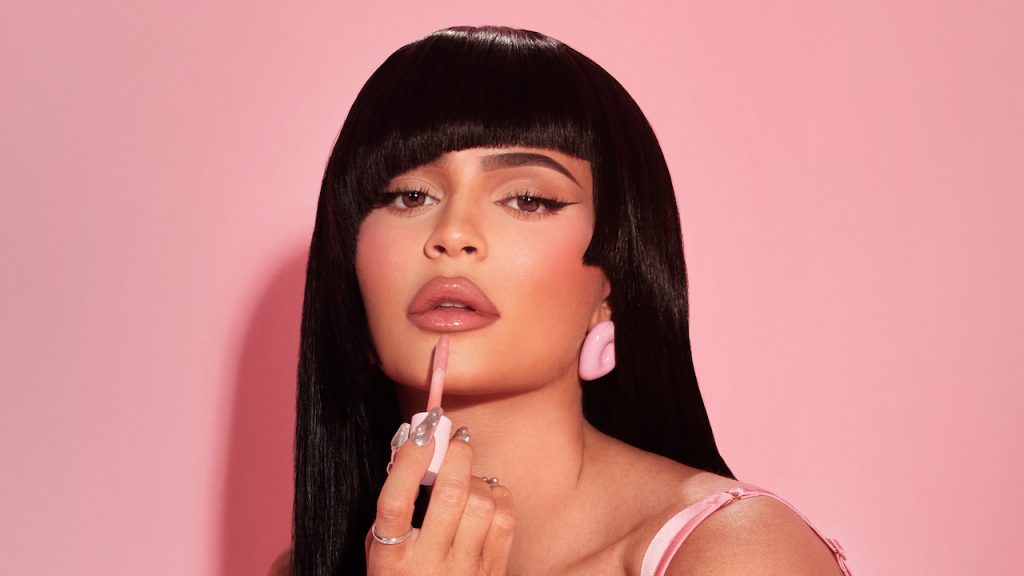 Kylie Jenner's name is front and center in her own brand: Kylie Cosmetics. Founded in 2014, this brand's most popular products include the Kylie Jenner Velvet Liquid Lipstick & Lip Liner.
Over on Instagram, Kylie's reality star status helped propel the brand to more than 25.2 million followers. And the brand brings in a cool $195 million each year, meaning Kylie is one of the biggest names in cosmetics.
Jeffree Star Cosmetics by Jeffree Star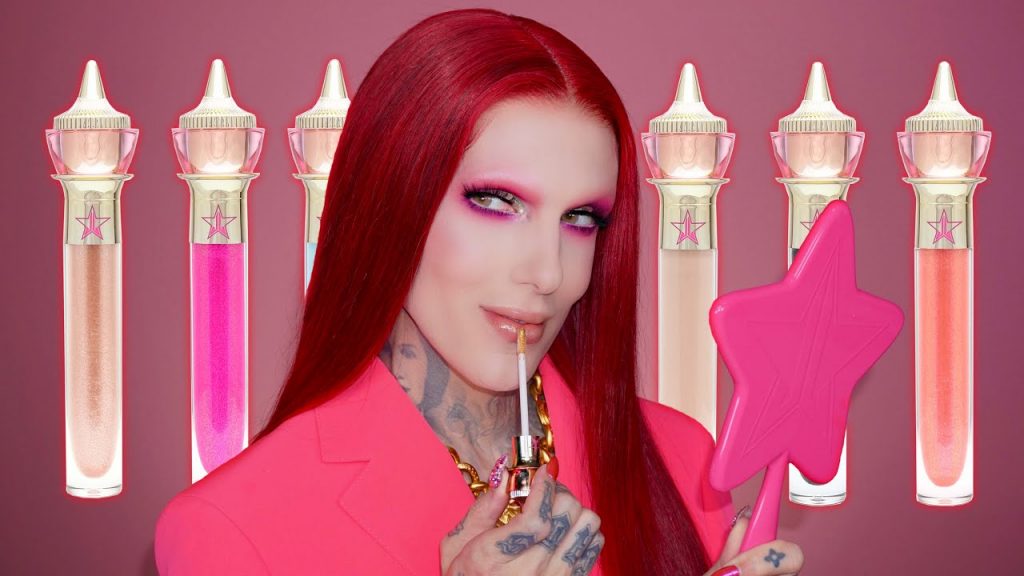 Being embroiled in multiple controversies hasn't derailed Jeffree Star's titular cosmetics brand founded back in 2014. This cosmetics line really helps to bring out your inner beauty (especially the Blood Sugar Eyeshadow Palette).
This colorful celeb's brand has over 6.3 million followers on Instagram. And they certainly like to buy Jeffree's products: the brand brings in $105 million annually.
Iman Cosmetics by Iman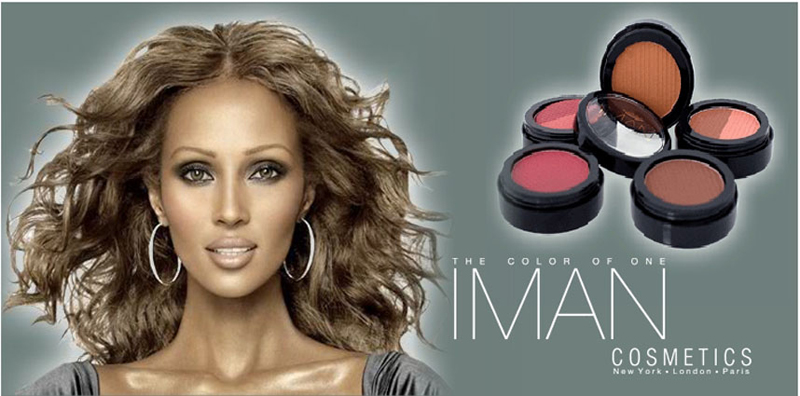 Iman Abdulmajid is a Somali fashion model that prefers to simply go by "Iman." So it's no surprise that when she launched her own cosmetics brand in 1994, she simply named it Iman Cosmetics.
While her cosmetics brand sells many products, one of her latest ventures is a fragrance named Love Memoir, her tribute to her late husband, David Bowie. Iman has been in business a long time, and her brand has 119,000 followers on Instagram and brings in $3 million each year.
Alterna Haircare by Katie Holmes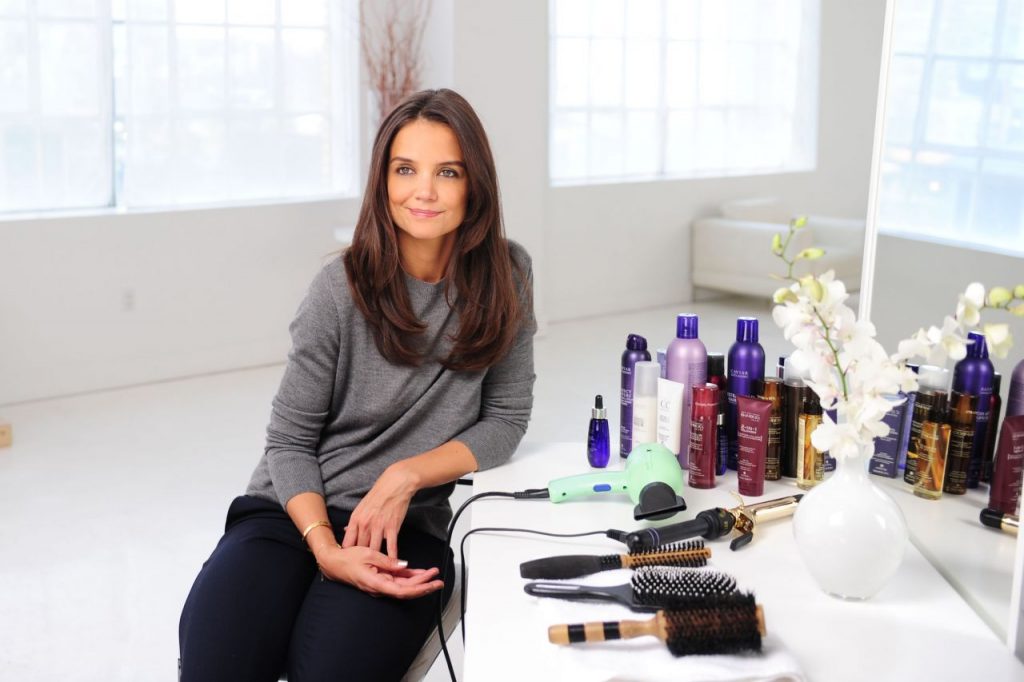 We don't see Dawson's Creek star Katie Holmes on camera that much anymore, but her Alterna Haircare is doing quite well. The company was founded in 1997, but Holmes joined as a co-owner in 2013. Preferring to keep things simple, Holmes sells Alterna branded shampoos, conditioners, and styling products to give you a coiffure sure to make Dawson and Pacey jealous.
The brand has 68,200 followers on Instagram and brings in $30 million each year. That beats TV show royalties any day of the week!
The Honest Company by Jessica Alba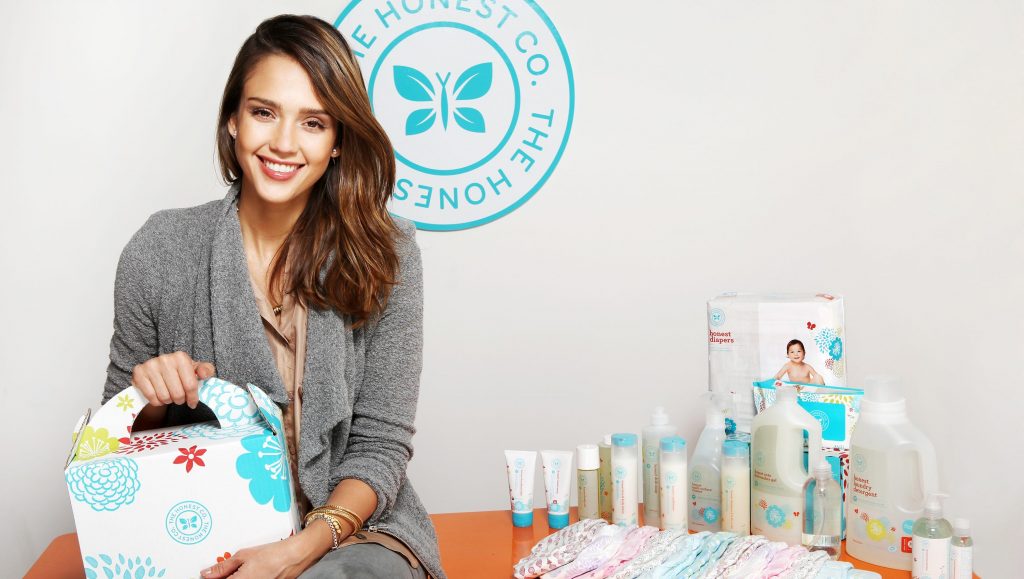 Jessica Alba is another star of the big and small screen who now mostly focuses on her business ventures. One such business is The Honest Company, a beauty company that this former Invisible Girl founded back in 2011.
Some of her most popular products include Deep Hydration face creams and eye creams, and all products were designed to be safe and eco-friendly. This has helped the company to amass one million followers on Instagram and to bring in $300.5 million each year.
Meaningful Beauty by Cindy Crawford
After redefining what we thought beauty could be, supermodel Cindy Crawford launched her Meaningful Beauty company in 2005. And this brand specializes in keeping you young with products like the 7-Piece Deluxe Skincare System. If it helps us age as gracefully as Cindy, we'll take it!
This brand now has over 68,000 followers on Instagram. And each year, it brings in $100 million. We're pretty sure Cindy can buy quite a few Pepsis with that much money!
KVD Beauty by Kat Von D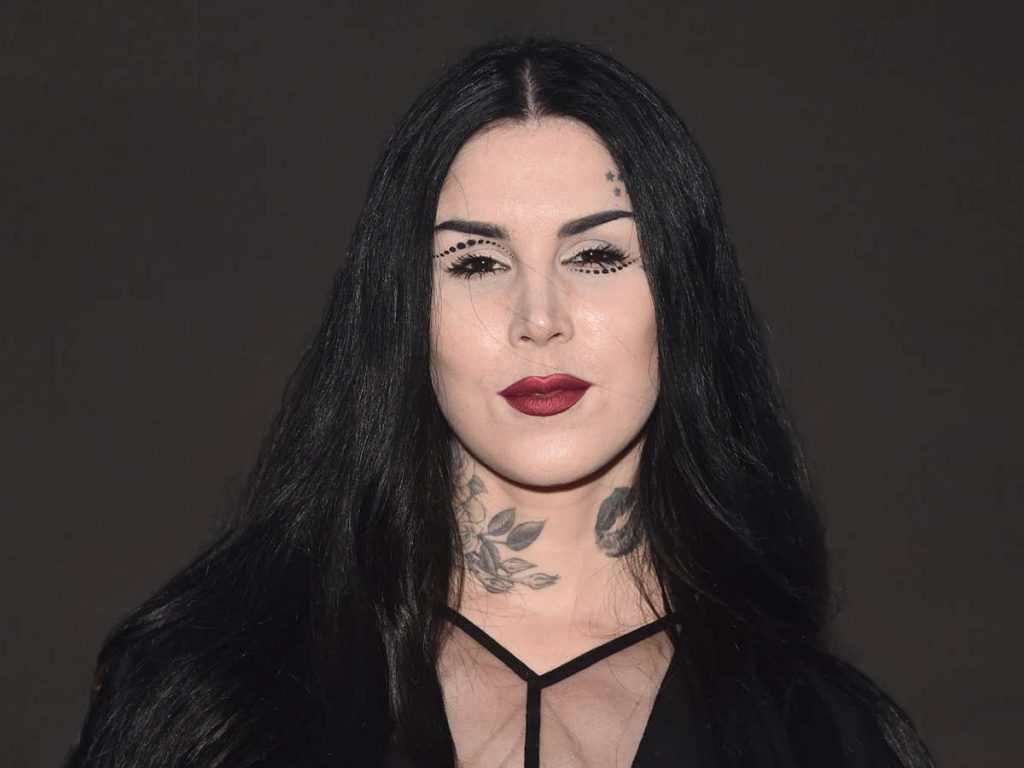 Kat Von D is another magnet for controversy, but there is nothing controversial about this tattoo artist's KVD Beauty company. Founded in 2008, this beauty company sells awesome products such as Lock It Foundation and Everlasting Liquid Lipstick.
This outlandish star's brand has gained an impressive 5.6 million followers on Instagram. And they seem to love her products since the company brings in $6 million each year.
Goop by Gwyneth Paltrow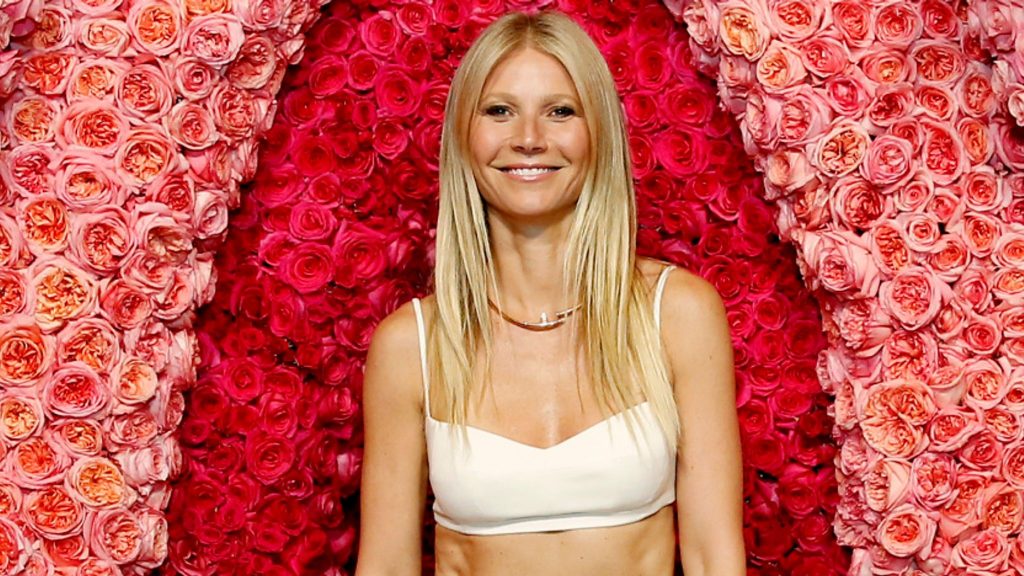 Gwyneth Paltrow's Goop brand is known for being a bit out-there. That's because in addition to traditional beauty products, Paltrow hawks candles with provocative names such as "This Smells Like My Orgasm" and "This Smells Like My Vagina."
However, since this brand launched in 2008, it has gained 1.6 million followers on Instagram. And it brings in $45 million each year. Maybe that's why we don't see Paltrow onscreen much outside of Marvel movies anymore!
KKW Beauty by Kim Kardashian West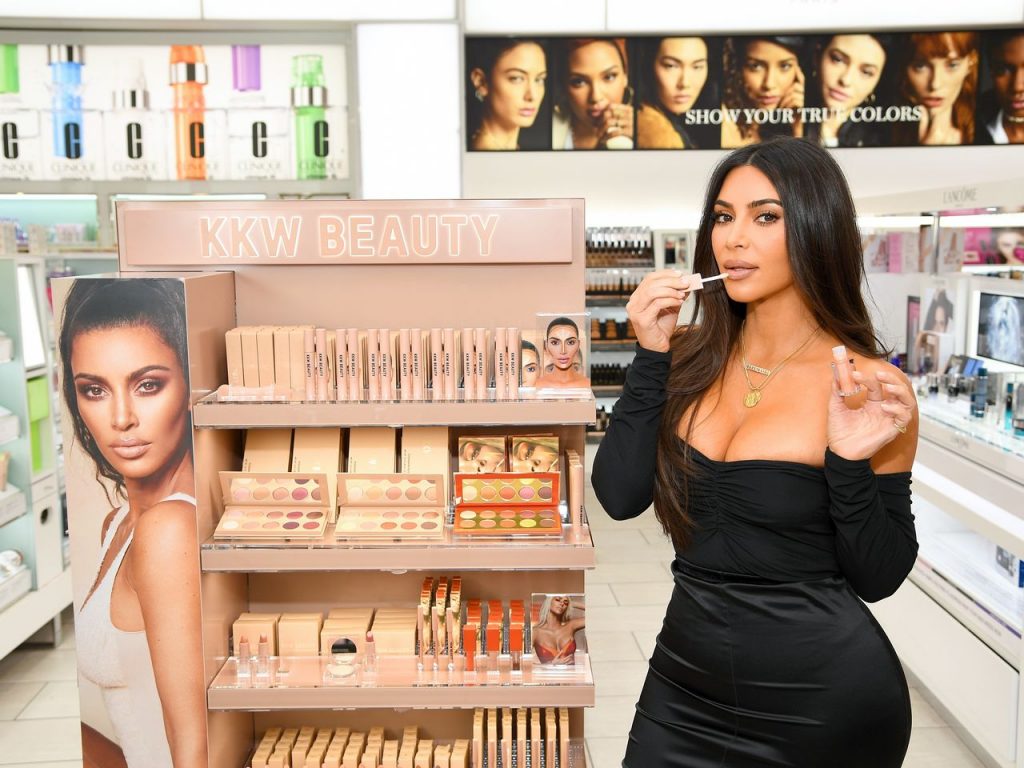 KKW Beauty is named after its founder: Kim Kardashian West. And it started back in 2017, before the messy divorce proceedings with Kanye West.
The company previously sold a range of beauty products but, as of this writing, is temporarily focused on revitalizing the brand (we can only imagine the divorce proceedings aren't helping). But the brand still has 4.7 million followers on Instagram and brings in $100 million each year. And those still wanting their Kardashian fix can shop for various KKW Fragrance products.