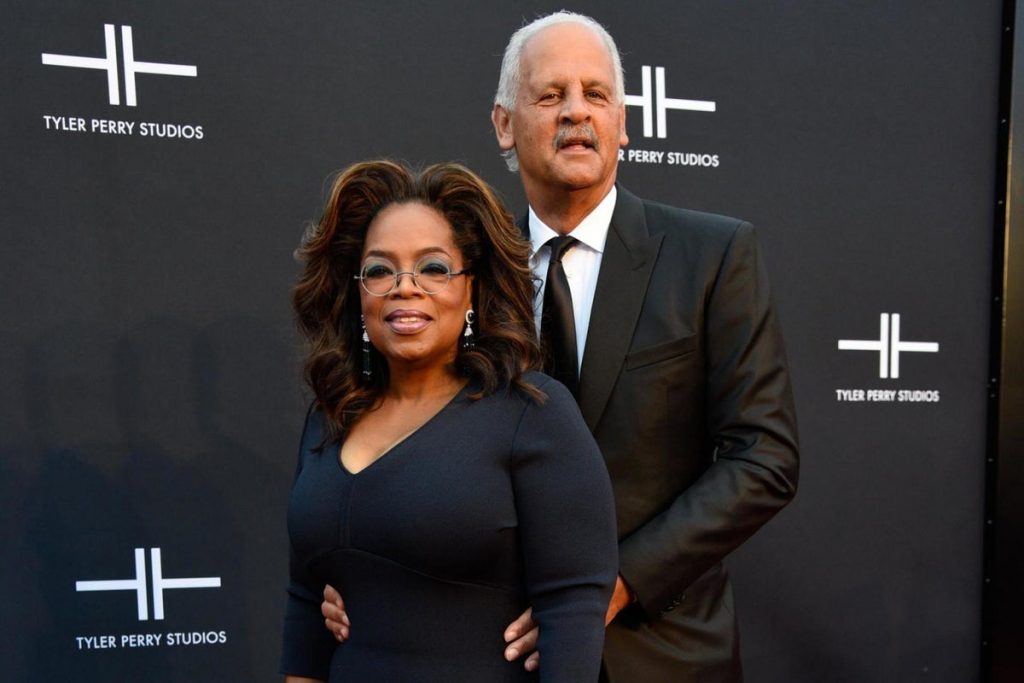 Oprah Winfrey is one of the most famous faces in the entire world. She turned a successful career into a global empire, and she did it more or less on her own.
That doesn't mean she didn't have someone supporting her the entire time, though. Stedman Graham, 70, has been Oprah's boyfriend for decades. But fans have often had questions, including why we see so little about Stedman and why he and Oprah, 68, never got married.
Finally, though, Oprah has spilled the beans on this mysterious figure. And we now have answers to all of your burning questions about Stedman!
How Oprah and Stedman met
When you look at a couple that has been together as long as Oprah and Stedman, the first thing you're likely to ask is how they met. And the story of how they met has a few surprises!
It all started back in 1986. As People reports, Oprah had already seen Stedman around town and at a special charity event. However, he was in the company of his girlfriend at the time.
When they did finally meet, it wasn't exactly the stuff of fairy tale romances. As Oprah said in O, the Oprah Magazine, she was visiting a sick friend and discovered Stedman at the friend's house. Oprah "thought he was nice enough" and "handsome" but, ultimately, "wasn't that impressed."
Stedman, however, was obviously quite impressed by Oprah. A few months later, Oprah discovered Stedman had not only broken up with his girlfriend but was asking about Oprah wherever he went. It was at this point that Oprah said she "gave him a serious thought."
Oprah and Stedman's first date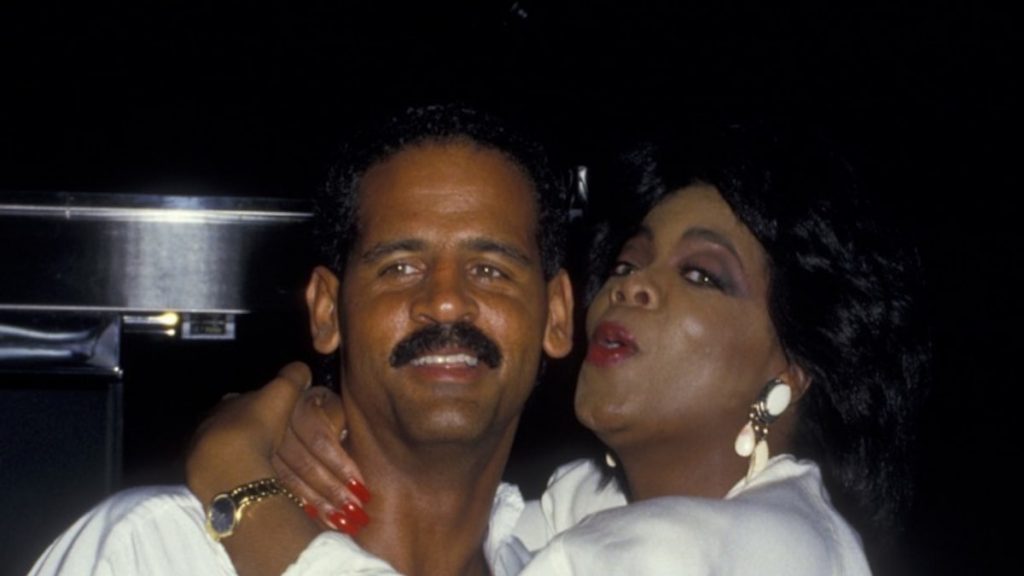 In retrospect, it's fortunate that Oprah agreed to date Stedman at all. Producers, friends, and colleagues were all worried that Stedman was trying to use Oprah's fame and influence for his own ends. As People reports, she told the Chicago Tribune, "People said when we first started going out that he was after my money or trying to get an acting job. And it was so disheartening because just the opposite was true."
Eventually, she agreed to a very unconventional first date. The two went waterskiing together! As she told People, Stedman kept falling and had difficulty getting up. "Stedman tried 28 times [to get up] and wouldn't give up," Oprah said. "I thought, 'What is wrong with him? Good lord, this is exhausting!' He would not quit."
However, this undignified incident showed Oprah who Stedman really is: a man who never quits. If he falls or gets knocked down, he won't stop until he is back on his feet. "That embodies who he is," she said.
Stedman likes to keep a low profile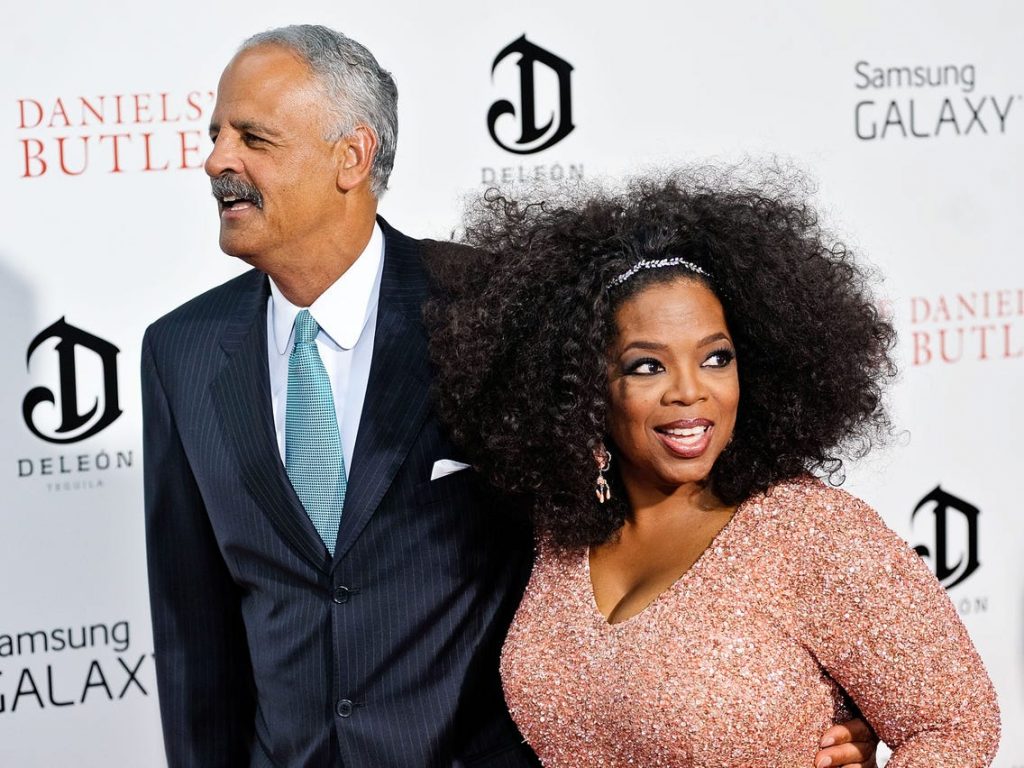 By now, it should be obvious that Stedman wasn't trying to get famous or land an acting job by dating Oprah. After all, we have barely seen him in public at all in all these decades.
The explanation for this is simple: Stedman likes to keep a low profile. And in many ways, this has benefited their relationship. As Oprah once bluntly told the Chicago Tribune, "I don't think I'd be with him, though, if he didn't hate the limelight so much."
Part of staying out of the limelight involved mostly staying off Oprah's famous show. As she noted in the revealing behind-the-scenes video below, "Stedman has only been to — in my entire career — I think three shows." 
Why Oprah and Stedman never got married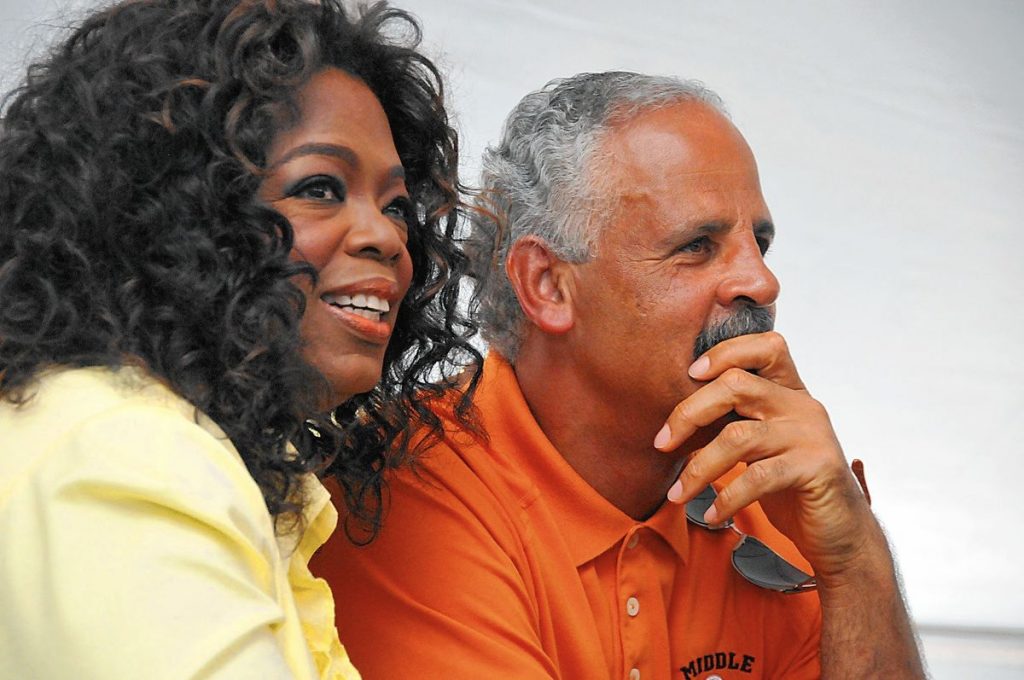 For many fans, it's awkward to think of Stedman as Oprah's "boyfriend." After all, they have been together since 1986. At this point, shouldn't he be her husband, or at least, her fiancé?
This very nearly happened back in 1992. That was the year that Stedman proposed and a somewhat-reluctant Oprah accepted the proposal. The original plan was to keep their engagement a secret, but she couldn't resist telling a local talk show a month later, and that soon transformed their engagement into international news.
On paper, the two started making plans to get married in 1993, but they never chose a date. Eventually, the year passed and they decided not to get married but to stay together. This generated plenty of rumors, and Oprah eventually opened up about what happened.
In a 2017 interview with Vogue, she clarified that she would "never" marry Stedman "because marriage requires a different way of being in this world." And in 2020, she got even more candid in O, the Oprah Magazine. There, she explained, "The moment after I said yes to his proposal, I had doubts. I realized I didn't actually want a marriage. I wanted to be asked. I wanted to know he felt I was worthy of being his missus, but I didn't want the sacrifices, the compromises, the day-in-day-out commitment required to make a marriage work."
And she also touched on the relatively-open secret that she couldn't focus on both a marriage and a media empire. "My life with the show was my priority, and we both knew it," she said.
Why Oprah and Stedman never had children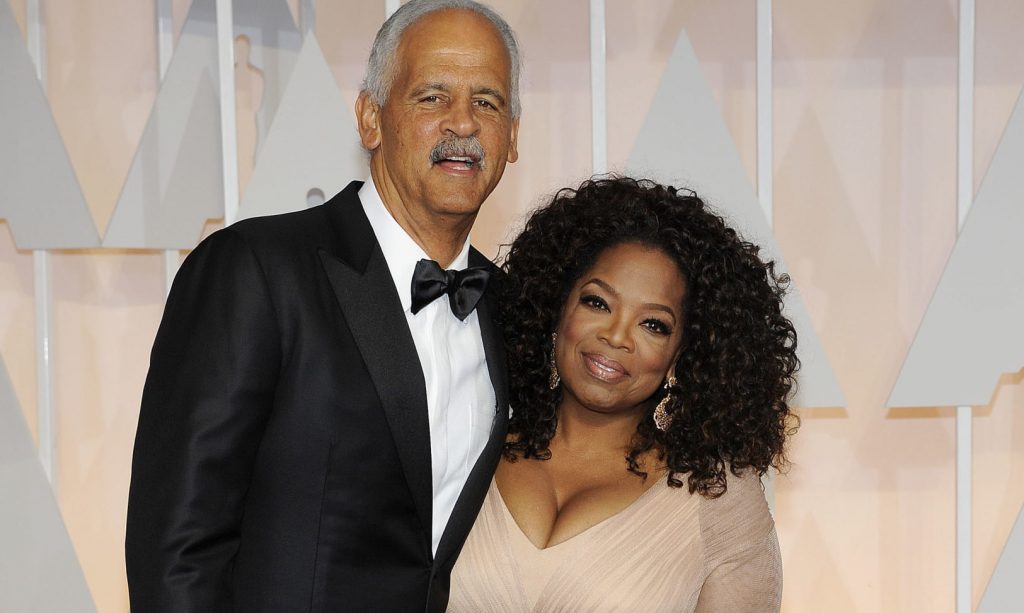 Oprah and Stedman never had children together for much the same reason: she wanted to focus on her career. People reports that they briefly considered having children during their engagement, and Oprah went so far as to buy an additional apartment to have room for a growing family. As she explained, her thought process was, "Well, if we get married, I'm going to need room for children.'"
What happened next? As she explained to People, she eventually realized, "Whoa, I'm talking to a lot of messed-up people, and they are messed up because they had mothers and fathers who were not aware of how serious that job is."
Long story short? Oprah realized she could be a great mother or great at her job, but not both. And because she didn't want to hurt a child by focusing so much on her career, she and Stedman never had children together.
Still, that doesn't mean they don't get to experience being grandparents. Stedman has a daughter named Wendy, born in 1975 from his short-lived first marriage. Wendy gave birth to a girl, Cadence, in May 2015.
Their secret to a long-lasting relationship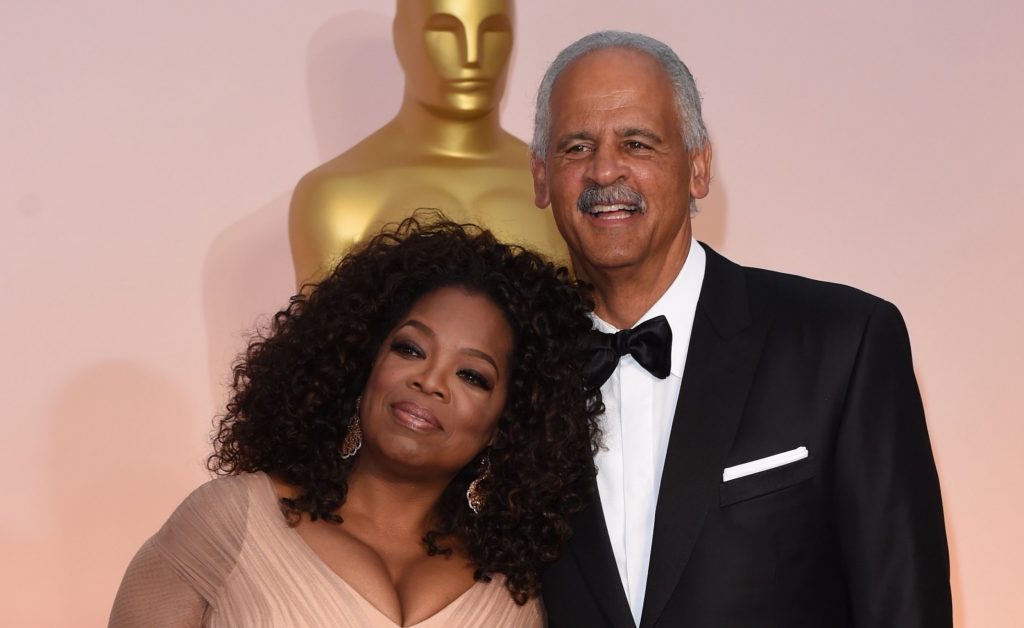 So, what does life together look like for Oprah and Stedman? Despite being so rich and famous, the two mostly enjoy quiet, simple moments together. They like to enjoy dinners together and enjoy quiet time with each other because it gives them time to connect, especially after Oprah has been traveling.
They don't need to go to fancy restaurants because they have a private chef. However, Stedman mentioned on Oprah's website what a great cook she is and how much he enjoys her food. "Chefs don't have anything on her."
Stedman enjoys homecooked meals like blackeyed peas and cornbread. But his favorite is Oprah's special "Love Sandwich," where the special ingredient is (what else?) love.
But what's the secret ingredient to their lifetime of romantic happiness? To hear them tell the story, it's all about stepping back and letting each partner create their own space and their own life. In an interview with E! News, Oprah said, "I happen to be with a man who has always appreciated the fact that I was… considered a powerful person. [He's] not trying to crowd in on it, not competing with it. He knows how to hold his own."
And in a behind-the-scenes video, Stedman discussed the fact that many refer to him as simply being "Oprah's man" as if he is forever in her shadow. As he says, "that's who she is," but "It doesn't have anything to do with how I define myself."