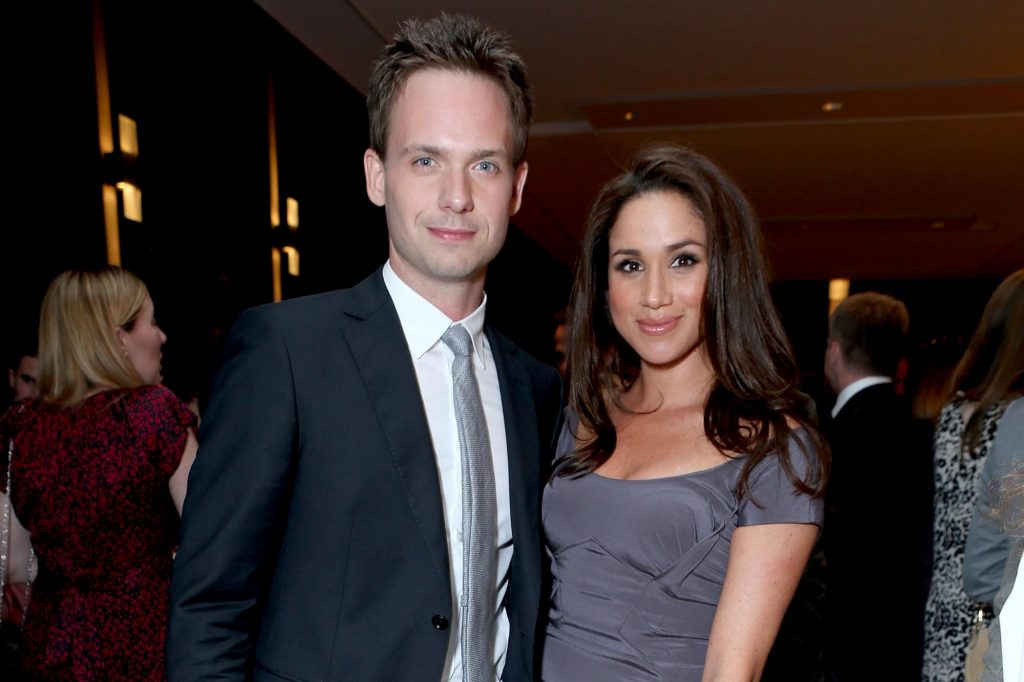 These days, we're pretty sure Meghan Markle has a love/hate relationship with Netflix. The streaming service has certainly given her and Prince Harry a large platform for their Harry & Meghan docuseries. At the same time, Netflix has made Meghan's previous USA Network show Suits more popular than ever before, and that can be annoying for a member of the Royal Family who'd like to put her Hollywood days behind her.
However, if Meghan really does want to forget her days on Suits, she should have let former costar Patrick J. Adams know. He recently decided to release some behind-the-scenes pictures from the production of the show, including some racy photos of Meghan herself. He later apologized for posting the pics, but the motivation for his apology may surprise you!
Why did Adams release these photos? What compromising positions do these pics put Meghan in, and why did her costar really apologize? Keep reading to discover the answers!
Their time together on 'Suits'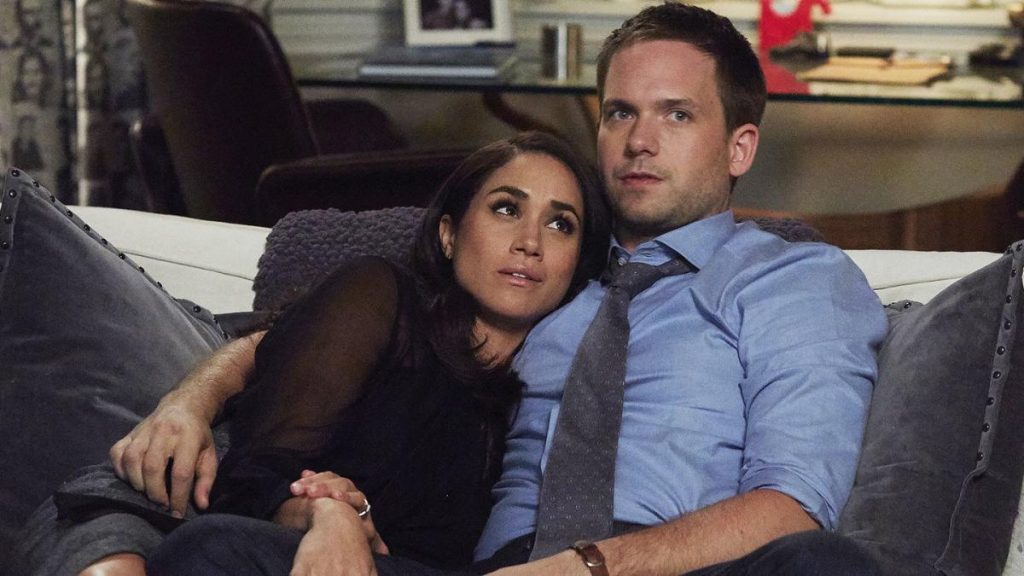 Before she married Prince Harry, Meghan Markle was a prominent actor. She had effectively worked her way up the Hollywood ladder, going from being one of the briefcase girls on Deal or No Deal to being a core part of Suits, one of the most popular shows on Cable.
On the show, Meghan played a paralegal with some major career ambitions, and Patrick J. Adams plays someone without a law degree but whose eidetic memory proves useful to an unconventional law firm. While Meghan left the show after things got serious with Prince Harry, she still spent seven long years sharing major sexual chemistry (and more than a few steamy scenes) with Adams. And the photos he recently released helped remind everybody just how hot their onscreen romance scenes really were.
A dangerous trip down memory lane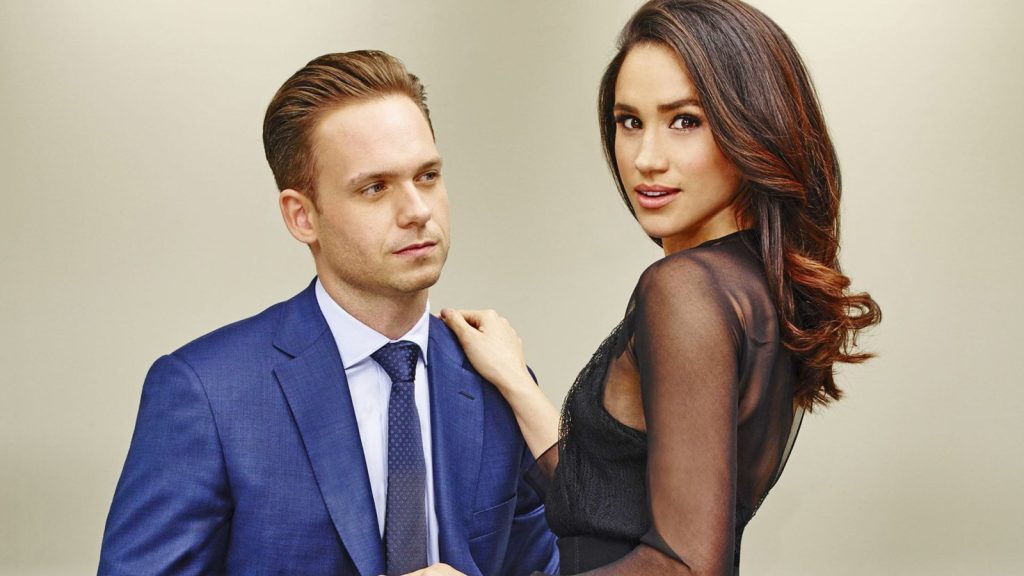 Recently, Patrick J. Adams decided to release some behind-the-scenes photos from his time on Suits. These images included Meghan in some relatively compromising positions, including a sexy image of her sitting upside down in a flattering skirt with her feet in the air.
When Adams decided to take the photos down, he offered up a simple and very understandable explanation for his motives. As Page Six reports, the actor said that he'd been recently going "down Suits memory lane" and was so excited to release the photos that he didn't give it a second thought until others called him out.
Fan reaction to the racy photos of Meghan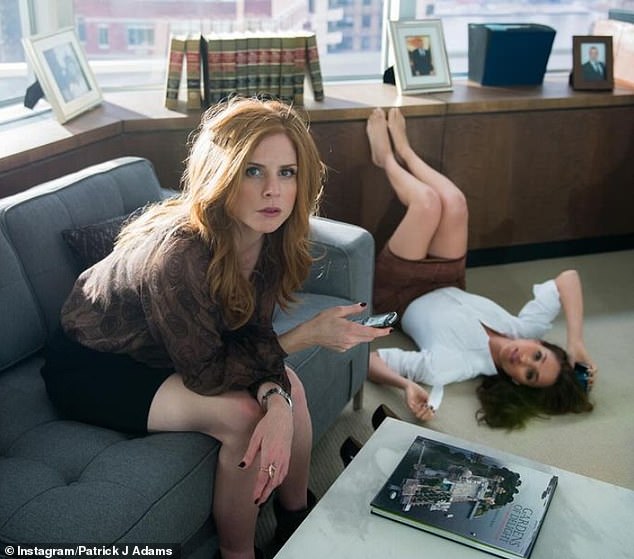 Fan reaction to these photos was mixed, especially when it came to the photos of Meghan. Some thought releasing the photos was fair game: after all, these were all images taken during the production of Suits and with the actors' consent, making the imagines infinitely less scuzzy than the kind unscrupulous paparazzi secretly take using telephoto lenses.
Others thought Adams should have considered Meghan's status as a member of the Royal Family before releasing pics. And as Entertainment Weekly reports, some fans even speculated that this might be viral marketing for a Suits revival on Netflix that would reunite Adams and Meghan onscreen.
The surprising reason he apologized for releasing the photos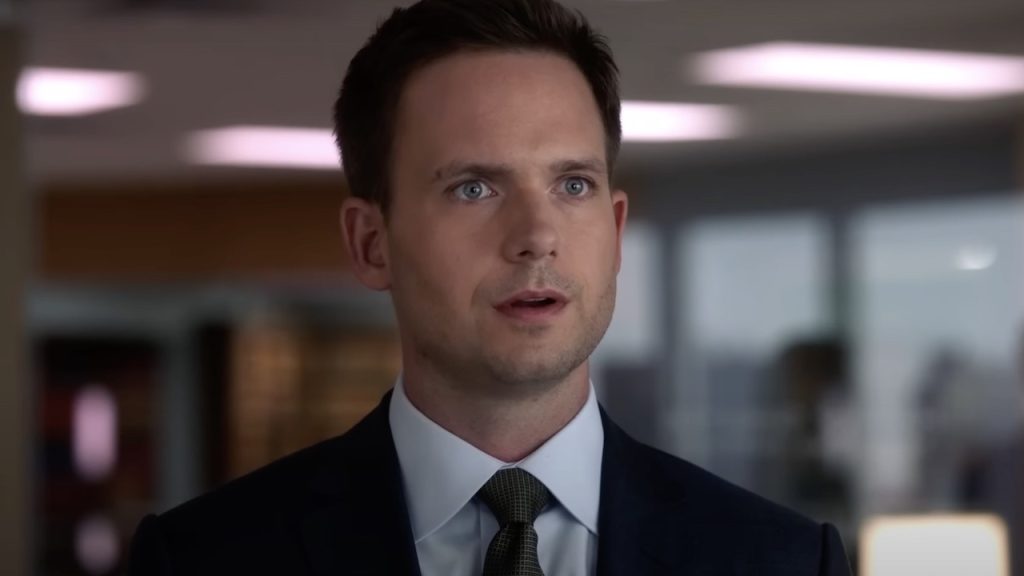 Given that Meghan is married to an English prince, most fans who weighed in on Adams' photos focused on whether it was appropriate to release her old pictures or not. Eventually, Adams did take the photos down and offer an apology, though not for the reasons you might expect.
As Page Six reports, Adams' apology for releasing the photos had nothing to do with whether it was appropriate to the actors and everything to do with whether it was appropriate to the recent strikes in Hollywood. The writer's strike is now resolved but the actor's strike continues, and Adams wrote on Instagram that "The last couple of days I foolishly and thoughtlessly let a trip down Suits memory lane distract me from the very real and ongoing fight everyone in @sagafstra continues to wage in its effort to win out membership realistic 21st Century compensation and protections."
As apologies go, this was short and to the point. But we couldn't help but think back to some of the weirder controversies Patrick J. Adams has been involved in over the years.
A history of unexpected controversy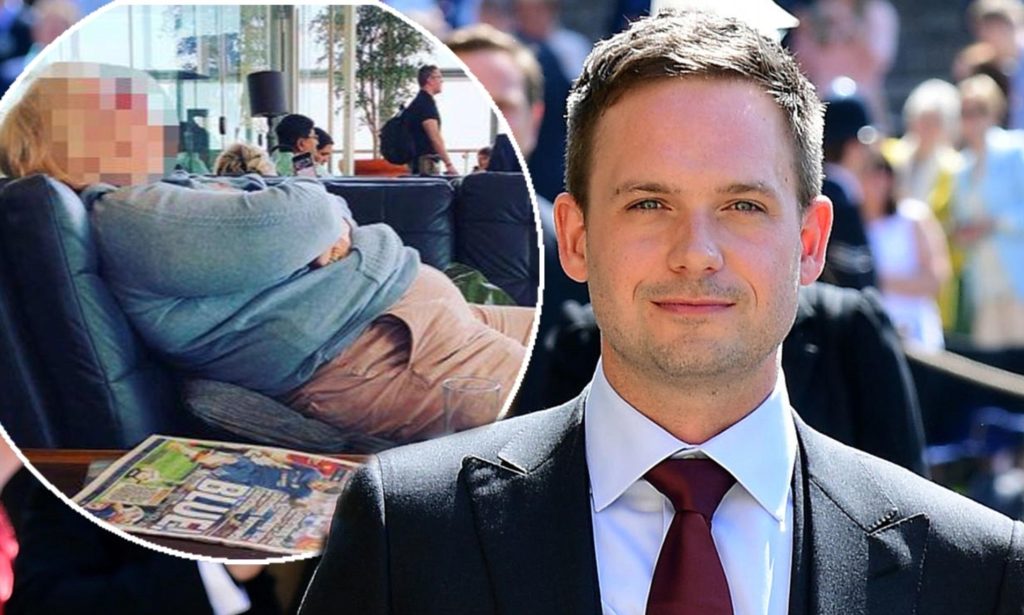 Compared to some celebs, Patrick J. Adams hasn't been a major magnet for controversy. But when he stirs things up, the entire internet goes crazy!
One of the more recent examples occurred back in 2018 after he had an alleged altercation with a woman at the airport. He ended up taking an unflattering photo of her online, causing many to accuse the actor of bullying. And in 2021, amid rumors that Meghan had bullied her royal aides, he publicly came to her defense while putting the Royal Family in its place.
Given the fierceness with which he defended Meghan, we can see why they have remained friends for so long. Here's hoping he calls her first next time before releasing her old sexy images to the internet!