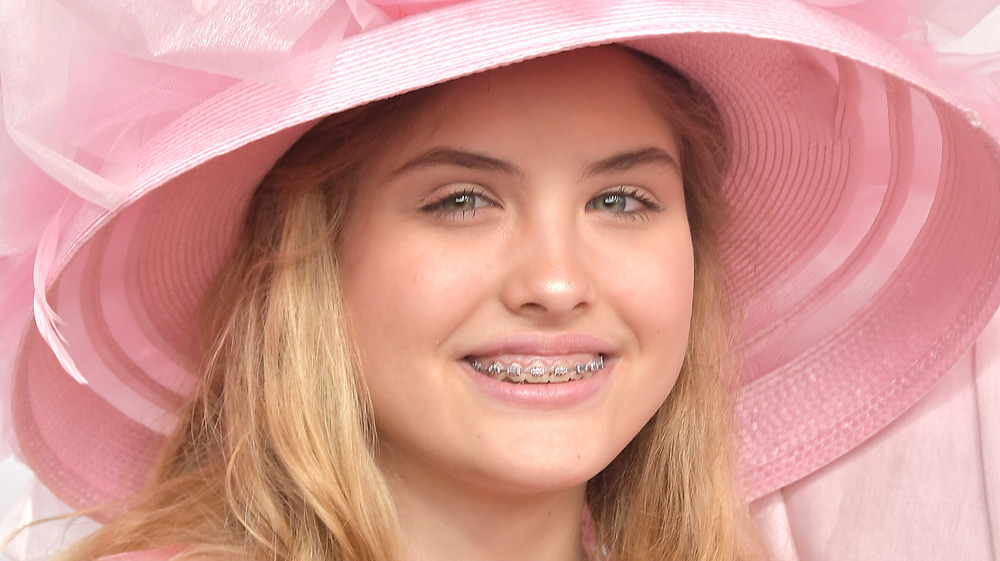 It's safe to say that Anna Nicole Smith led a very tragic life. She burned bright as a model and reality television star, quickly becoming beloved by millions of people. And she seemed to burn out just as quickly, dying from an accidental drug overdose in 2007 only months after her son died the same way.
One tragedy about Smith's life that you may not know is how little she got to know her daughter. Her daughter Dannielynn was born just a few months before Smith died. Since then, she has been involved in an ugly custody case, has tried to avoid the cameras, and generally tried to live as normal a life as she can.
In its own way, Dannielynn's life is just as dramatic and compelling as her mother's life was. And here is her story as you have never heard it before.
Some daddy drama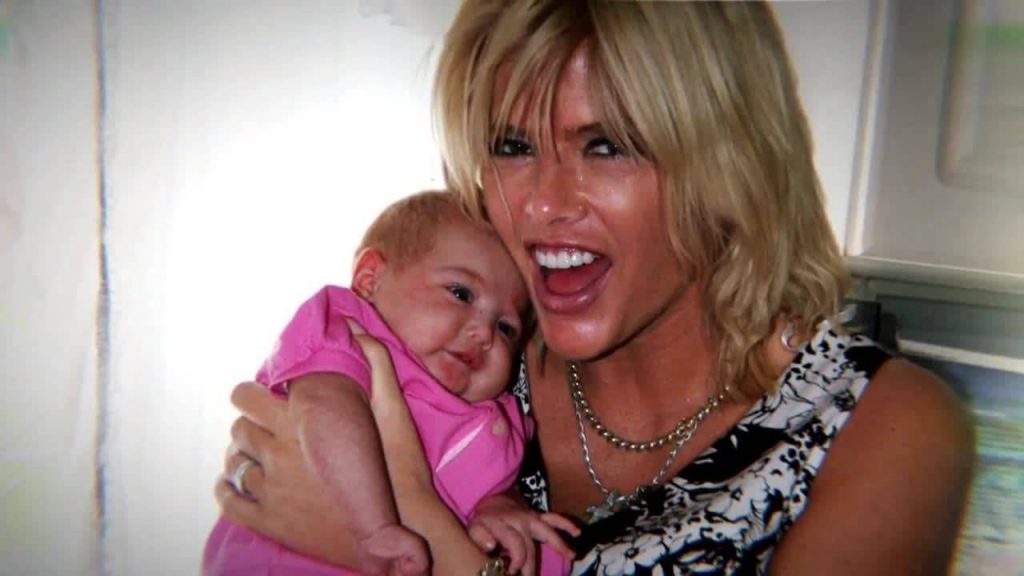 Dannielynn's biological father is Larry Birkhead. After Anna Nicole Smith died, you might have expected him to be named as Dannielynn's guardian. But there was some daddy drama brewing that really took Larry by surprise.
At the time that Smith died, she was dating Howard K. Stern (no relation to the celebrity shock jock). And as People reports, Stern was named as Dannielynn's father on the child's birth certificate. So neither Birkhead nor Stern was willing to back down over who should have custody.
Everything got cleared up, though after the court ordered a DNA test that revealed Birkhead to be the father. Very happy and maybe a tiny bit smug, he then told gathered reporters that "I hate to be the one who told you this, but: I told you so." More soberly, he added, "My baby's gonna be coming home pretty soon."
One happy twist: as soon as the results confirmed Birkhead as Dannielynn's biological father, Stern pitched in and helped Larry in every way that he could. As Birkhead told ABC News, "The minute after the paternity test was over … he's helping me change Dannielynn's diaper, [showing me], 'This is how you feed her,' … it's been nonstop since then."
Smith may be gone, but at least Dannielynn has two men in her life that love her very much.
A 'model' daughter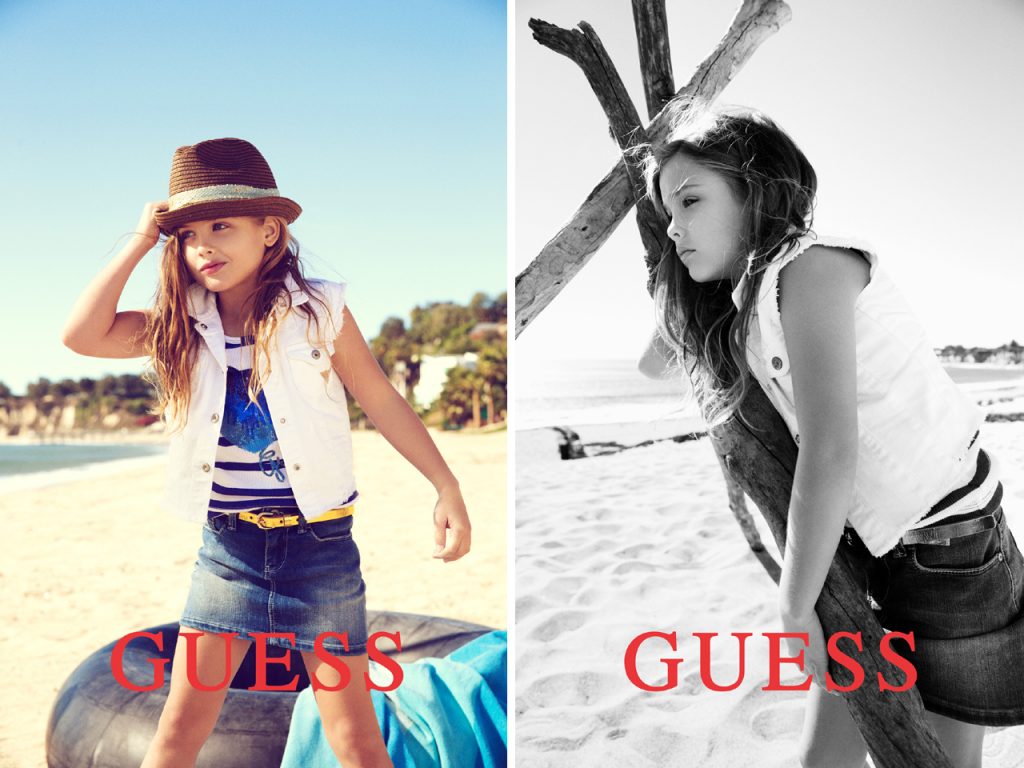 Many were curious if Dannielynn would follow in her mother's footsteps. And at the tender age of six, she did just that by modeling for Guess Jeans!
Smith effectively kickstarted her career with a Guess modeling campaign after her explosive appearance in Playboy magazine. But Dannielynn did things a bit different by helping Guess explicitly market clothing aimed at children.
Guess founder Paul Marciano was very excited to have Dannielynn as a model. As reported by USA Today, he said that she is "a second-generation Guess girl, which makes this campaign a first for us" and that the young girl "has the same playful spirit that her mother had on a set."
Laying low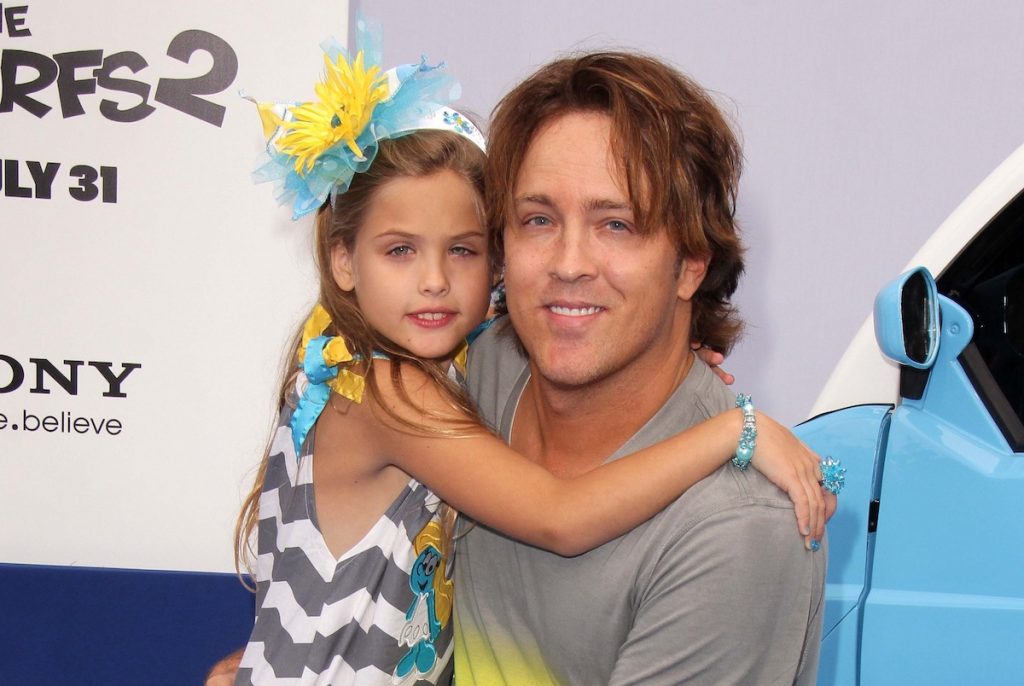 After the Guess modeling campaign, Dannielynn could very likely have launched an ongoing modeling career. But after that campaign, she decided it would be best to stay out of the public eye.
On the Today show, Larry Birkhead described her decision. "I didn't care about it, so I'd say no she's not interested. She's just a regular kid," he said. To facilitate a quiet lifestyle, he said, "I made a conscious decision a long time ago to move to Kentucky. It takes away the chase, it takes away the curiosity, it takes away the false stories."
Birkhead has also been defensive about Dannielynn's social media and her desire to eventually start her own Youtube channel. That's because he understands her connection to her famous mother can be a real double-edged sword.
Love for the Kentucky Derby
For the most part, Larry and Dannielynn stay out of the public eye. But they do make an exception for one thing: their annual attendance at the Kentucky Derby.
The event has special meaning for Larry Birkhead. As he told ABC News, he was working as a photographer at the Derby when he first met Smith. "She's waving at me and … blowing kisses and I mean, she knew how to work the camera."
This kicked off their on-again, off-again romance. Now, both Larry and Dannielynn attend the event in matching outfits as a way of feeling closer to Smith. As he sweetly told E! News, "She's my good luck charm. She picks all the winners."
A future actor?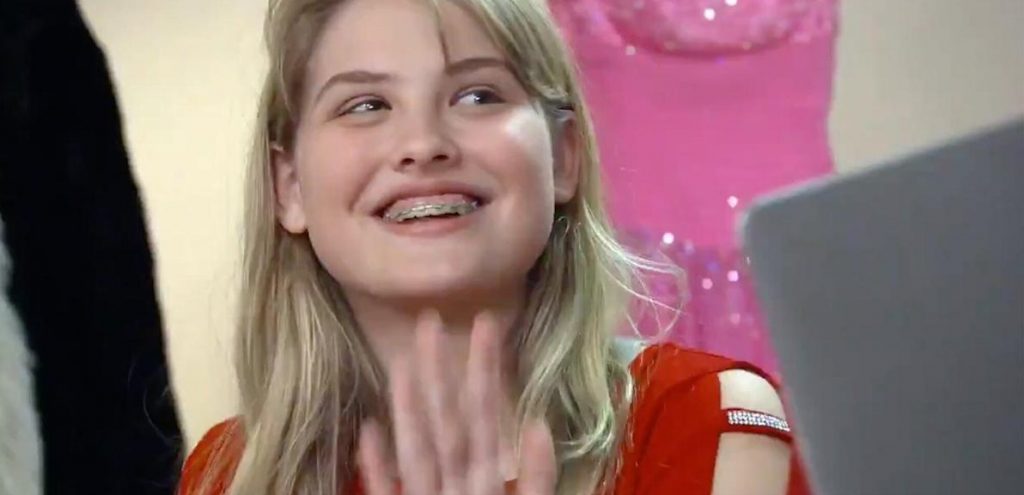 As Dannielynn grows older, she ponders the question all young people must figure out: what does she want to do with the rest of her life?
In an interview with The Daily Mail, both Larry and Dannielynn opened up about her burgeoning love of acting. "I got an email from a teacher and she said Dannielynn gave one of the most believable performances of the whole, whole entire school," Larry said. Then Dannielynn chipped in, saying "It's really cool like to act as a character, not yourself. Portraying a new person is fun."
Dad encouraged her love of performing by snagging them Hamilton tickets in 2019. But how does a love of public performance mix with her desire to lay low? As Larry said in the interview, "If she wants to do something like that when she's older … we'll see when we get there."
Ongoing celebration of her mother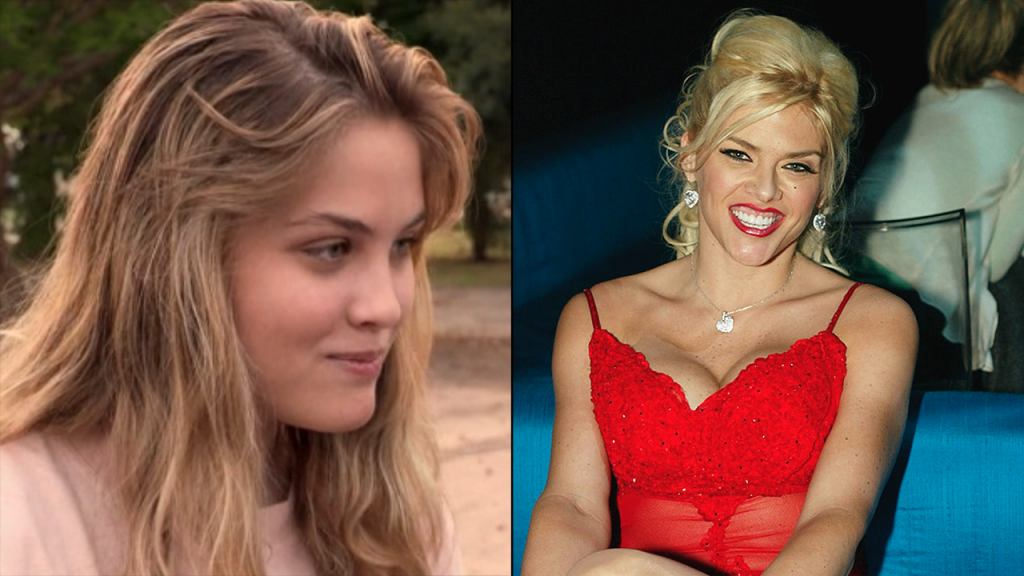 The relationship Dannielynn and Larry Birkhead have with Anna Nicole Smith seems bittersweet. Each of them love her very much, but they didn't get to know her as much as they wanted to when Smith was still alive. After all, Smith died shortly after Dannielynn was born, and despite being Larry's biological child, Smith functionally treated Howard K. Stern as the child's father when she was still alive.
In order to get to know Smith better, both Larry and Dannielynn have taken several special trips. For example, Us Weekly reports that the two took a trip to the Bahamas to celebrate Smith's 50th birthday. This gave them a chance to visit the hospital where Dannielynn was born, Smith's gravestone, and even the court where Larry Birkhead was declared Dannielynn's biological father.
The biggest trip, though, occurred when Larry took Dannielynn to Smith's hometown of Mexia, Texas in 2021 for a 20/20 special. As People reports, this let them visit places like Jim's Krispy Fried Chicken, a restaurant that Smith worked at with her best friend Jo McLemore. As for McLemore, she shared stories of how "we'd sit here together and stare out the window and just watch traffic go by."
The real capstone of this trip, though, was Larry bringing Dannielynn to a special storage locker. He had spent years gathering some of Smith's possessions, including her wedding dress, red carpet gowns, family photographs, and more. In the special, we can see the immense joy that Dannielynn feels when she sees all of these heirlooms of her mother.
Growing up, Dannielynn has shown both the ability to walk in her mother's footsteps and the ability to walk her own path. And we're excited to see what steps she'll be taking next.