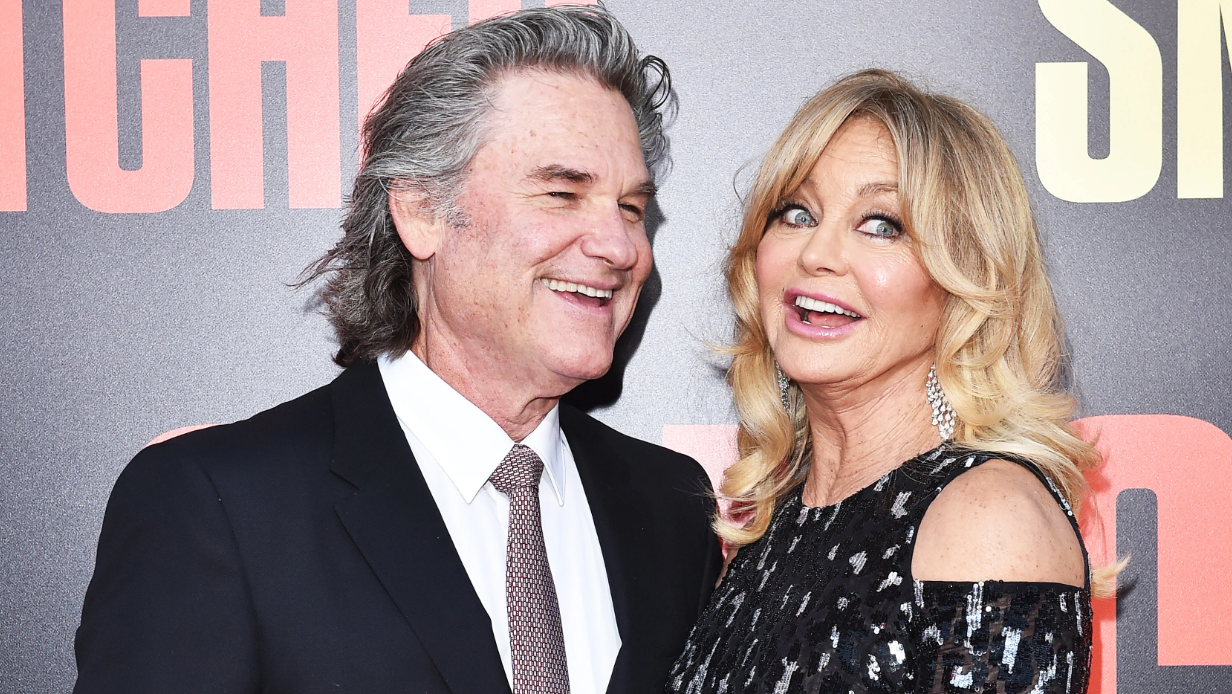 At first glance, Kurt Russell and Goldie Hawn seem like very different people. That's because audiences mostly know them from their different movies. She is often portrayed as the friendly girl next door while he built a career on being an unconventional action hero.
In reality, though, these two have a lot in common. So much so that they have been in a relationship for several decades. How did they meet? Why aren't they married, and what are their secrets to a successful relationship? Let's find out!
How did Kurt Russell and Goldie Hawn meet?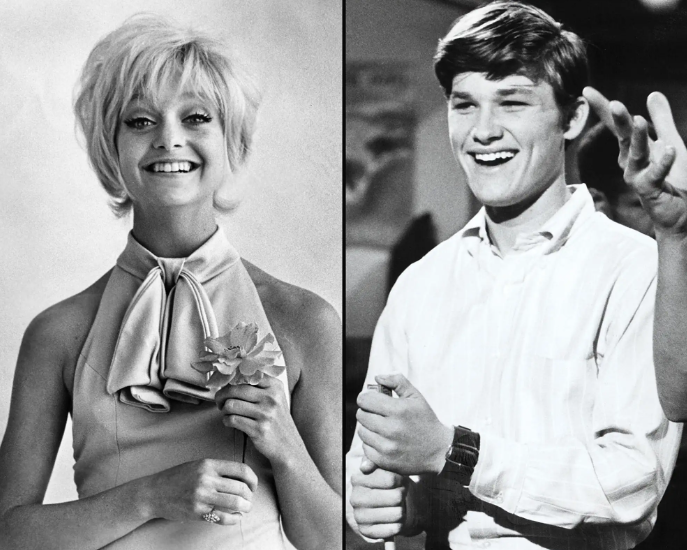 Kurt Russell and Goldie Hawn met way back in 1968. They were both appearing in the film The One and Only, Genuine, Original Family Band. This would be Hawn's first movie and only Russell's third movie, making both of them Hollywood newbies.
This wasn't exactly love at first sight for one simple reason: the age gap. According to People, Hawn said that "I was 21 and he was 16 and I thought he was adorable but he was much too young."
Still, both of them would remember their time on this film. And a young Kurt Russell would particularly be thinking about Goldie Hawn in the coming years!
Two very different (and very successful) careers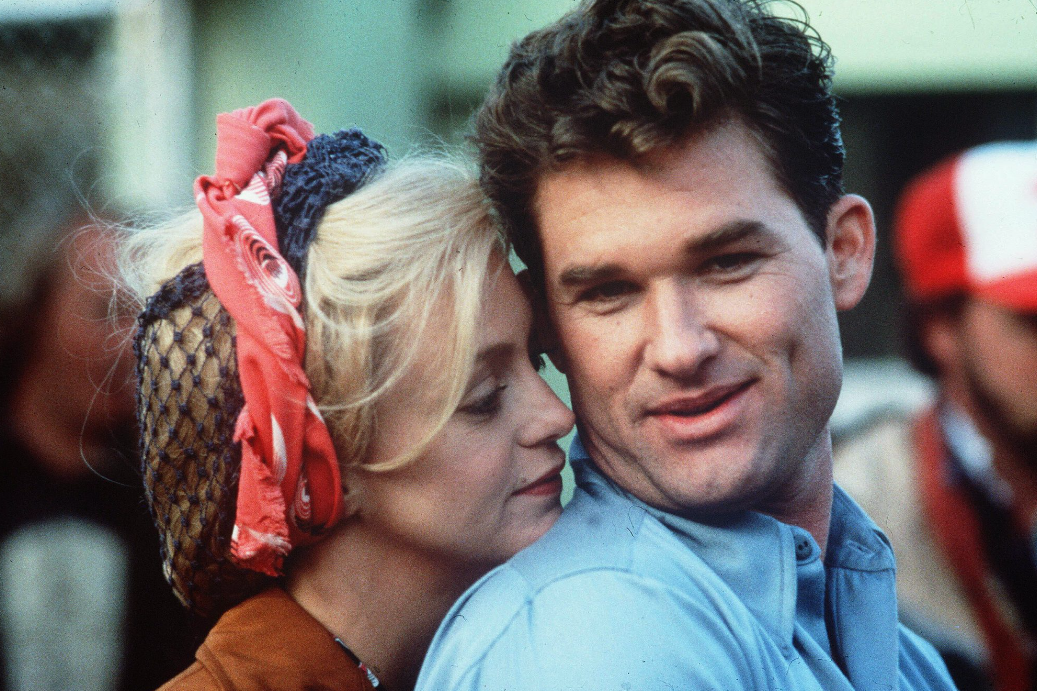 From there, both Russell and Hawn led very successful (albeit very different) careers. Hawn soon earned an Academy Award for her performance in Cactus Flower and received another nomination for her performance in Private Benjamin. In short, the 1970s belonged to Goldie Hawn!
Russell's career took a bit longer to build up. He nearly walked away from acting to take up baseball, and he made it as far as class AA in the California Angels. He had a decent batting average (.563), but eventually decided to return to acting. In time, he earned an Emmy nomination for his performance in the TV movie Elvis and became a household name after the success of Escape From New York and The Thing (both directed by John Carpenter).
Finding (and losing) love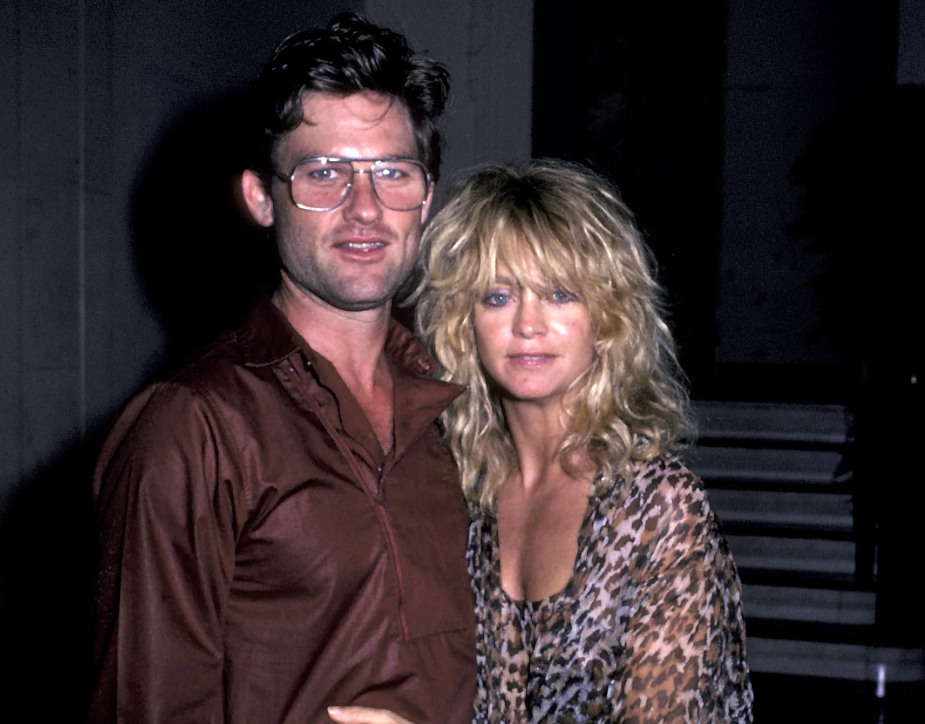 You might think that this is the time that Kurt Russell and Goldie Hawn might settle down and get married. And they did. But not with each other!
Goldie Hawn first married in 1969, one year after she met Russell. She married Gus Trikonis (a dancer), and the marriage lasted seven years. Soon after that she married Bill Hudson and had two children: Oliver and Kate (and yes, this is the Kate Hudon).
Meanwhile, Russell married his Elvis costar Season Hubley and they had a son, Boston, with her. Sadly, this wasn't meant to be: after four years, Russell and Hubley divorced in 1983. Meanwhile, Hawn and Hudson divorced in 1980. It was a sad time for both of these awesome actors, but they had no way of knowing their lives were about to change forever.
A second meeting: Kurt Russell shoots his shot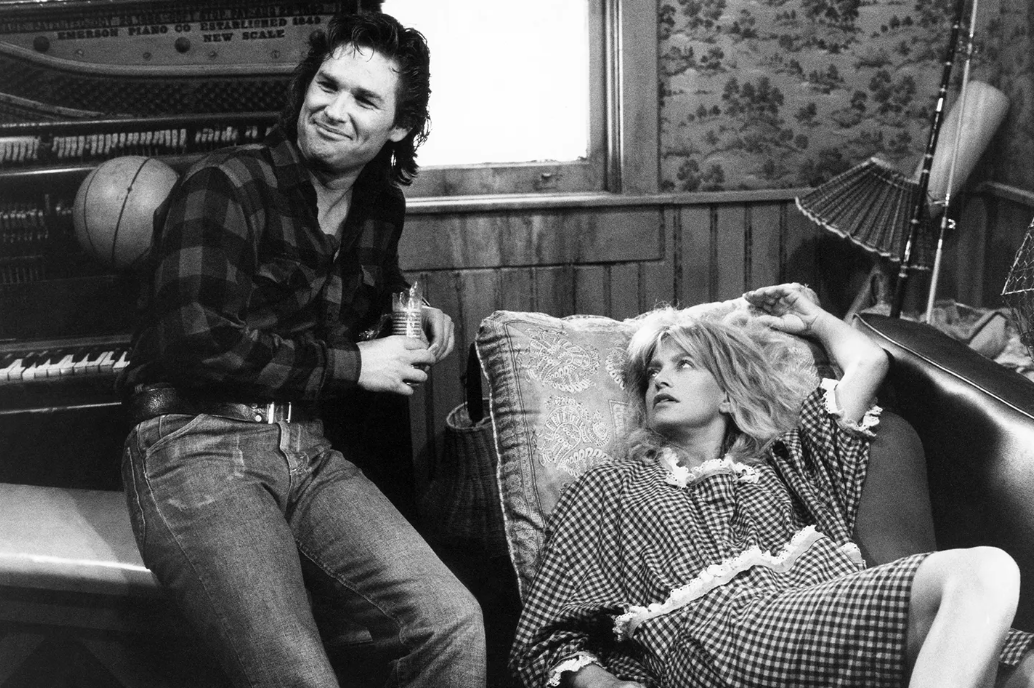 In 1983, Russell and Hawn met again during an audition for the movie Swing Shift. Russell thought she looked more beautiful than ever, and he couldn't resist making a move. There was just one problem: he was seriously hungover.
He dished about this years later in an interview with Conan O'Brien. According to the Hollywood Reporter, he said, "I was severely hungover. I just didn't have in my mind what I was going to see," he said. "She had a great body, and so the first that came out was 'Man, you've got a great figure."
This is probably in the hall of fame for bad pick-up lines. Nonetheless, a charmed Hawn responded "Why, thank you.'" They made plans for a first date. Those plans included a movie and some dancing… the last thing they expected was the police!
A date to remember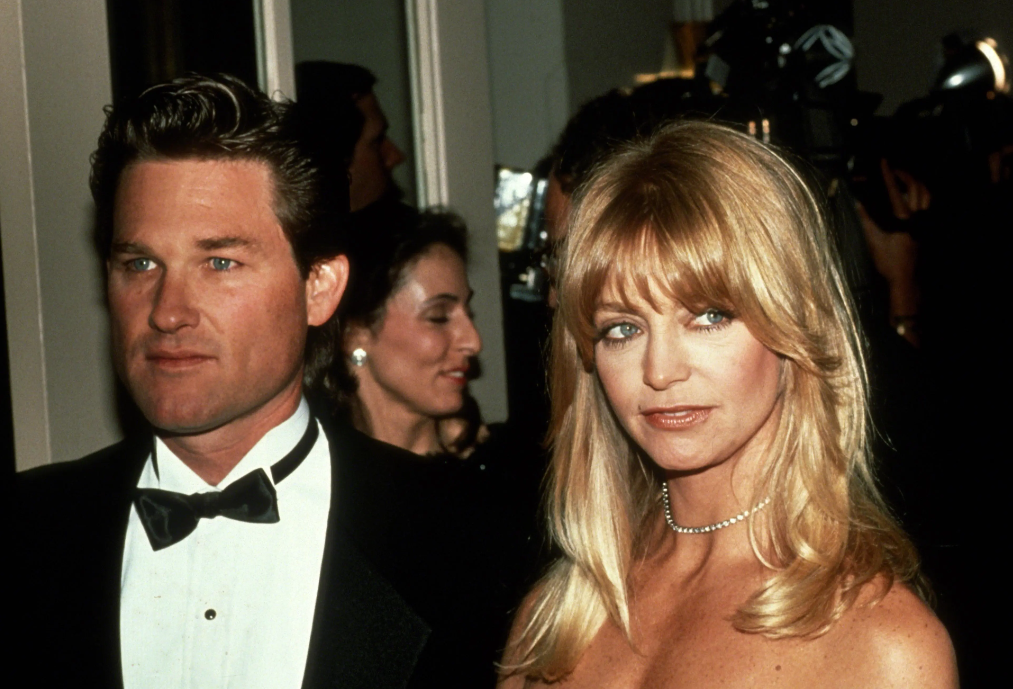 Russell and Hawn planned a pretty simple date: they'd go out to a movie and then head to a club to enjoy a bit of swing dancing. Apparently, Russell's dance moves are better than his pickup lines, and Hawn enjoyed the date enough to invite the younger man back to her home.
There, they ran into a problem: Hawn had just bought the home, and the purchase was so recent that she didn't even have the keys. Like mischievous kids, Russell and Hawn decided to break into her own home.
However, someone understandably called the police about the mysterious people breaking into a home, resulting in the cops showing up. This was a date to remember, and part of their relationship history. After all, these two would continue dating each other for decades to come!
Baby makes three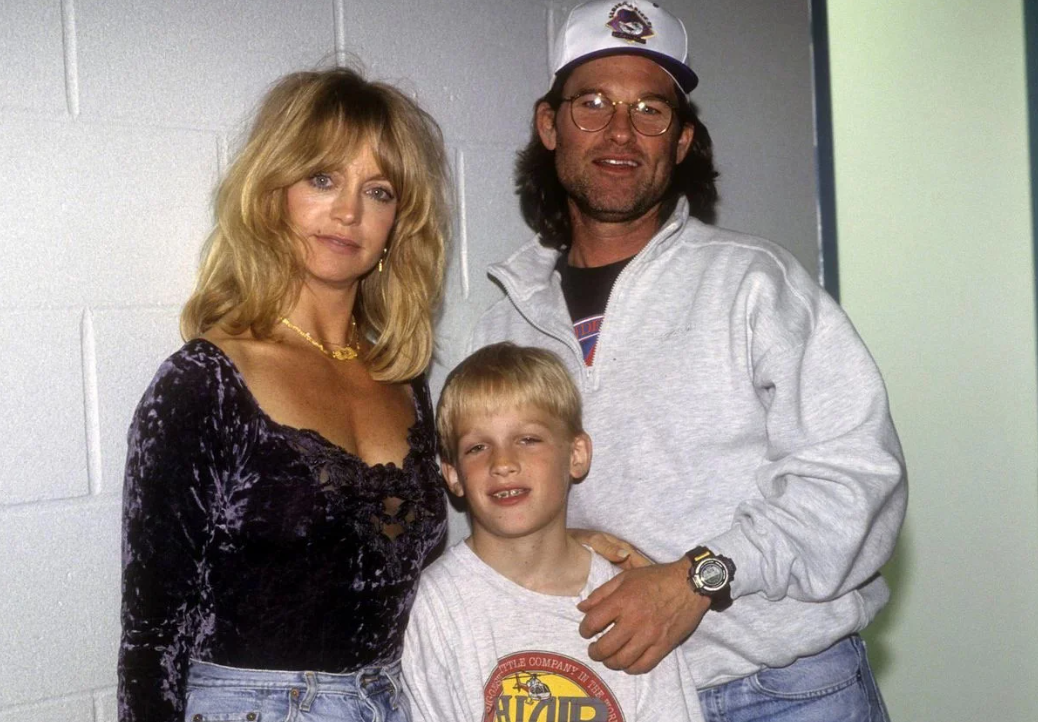 Things moved pretty fast in Russell and Hawn's relationship. Three years after they began dating, the two had a son: Wyatt Russell. Interestingly, the newest Russell already had three half-siblings by the time he was born.
In a different family, he might have had a weird dynamic with those siblings. Fortunately, Russell and Hawn kept the family together and the siblings really supported each other. Eventually, Kate Hudson eventually saw Kurt Russell as her real father. This created (some would say furthered) a rift with her biological father, but it speaks to the strong bond Russell has with his family.
No wedding bells for this unconventional couple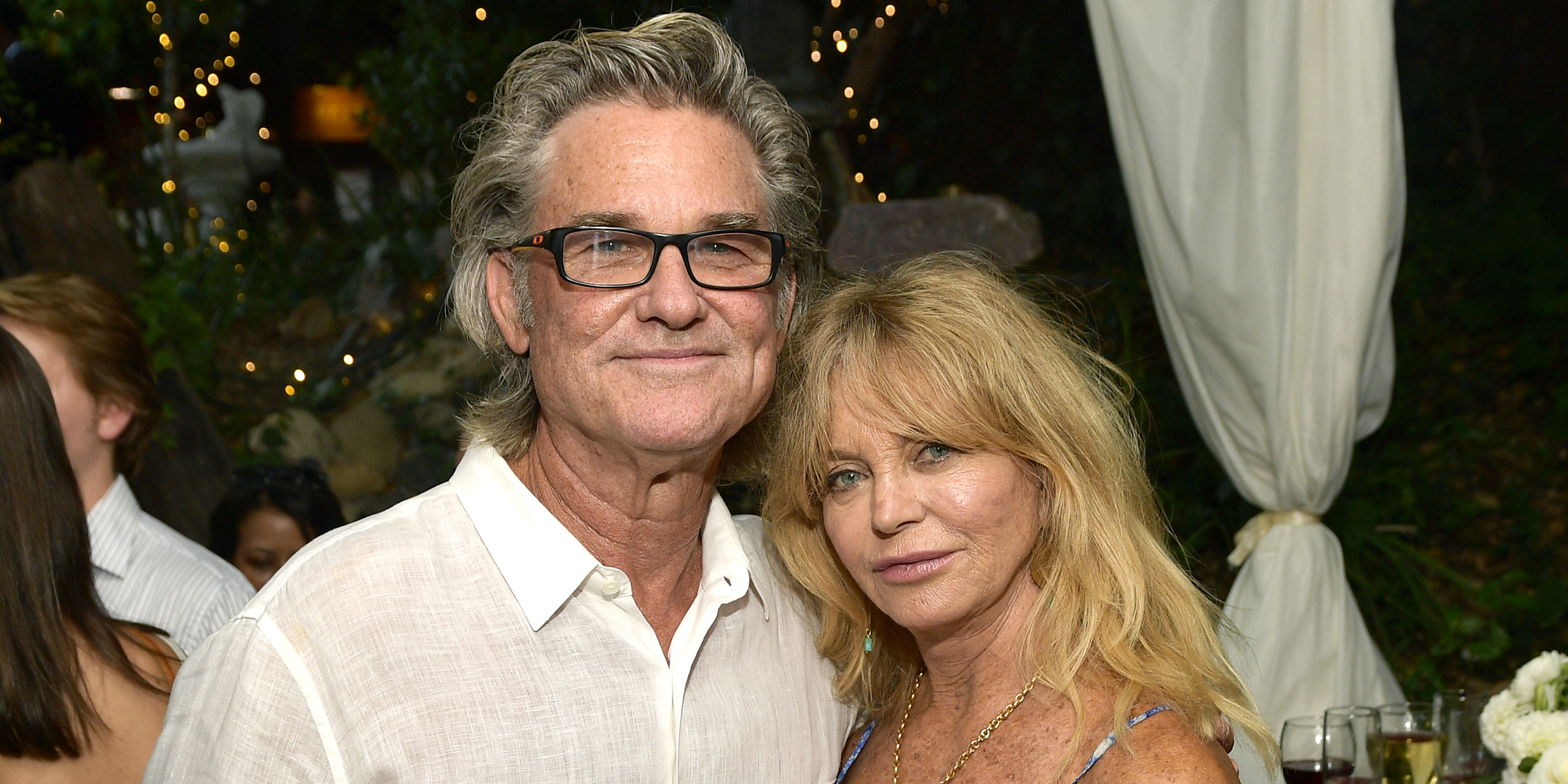 The longer Russell and Hawn stayed together, the more people asked them the same question: When were they planning to get married?
The answer was shocking: Never! As Thrillist reports, Goldie Hawn once explained their viewpoint very clearly. "What is marriage going to do for us? At the beginning, you want to see each other all the time. Then you get jealous when they're gone too long and that's exciting. But for a healthy, long-term relationship, then 68% of the time is good."
Neither Russell nor Hawn felt they needed a piece of paper specifying they were committed to each other. Every day is a choice, and these two keep deciding to love and support one another day after day.
Grandparents celebrating success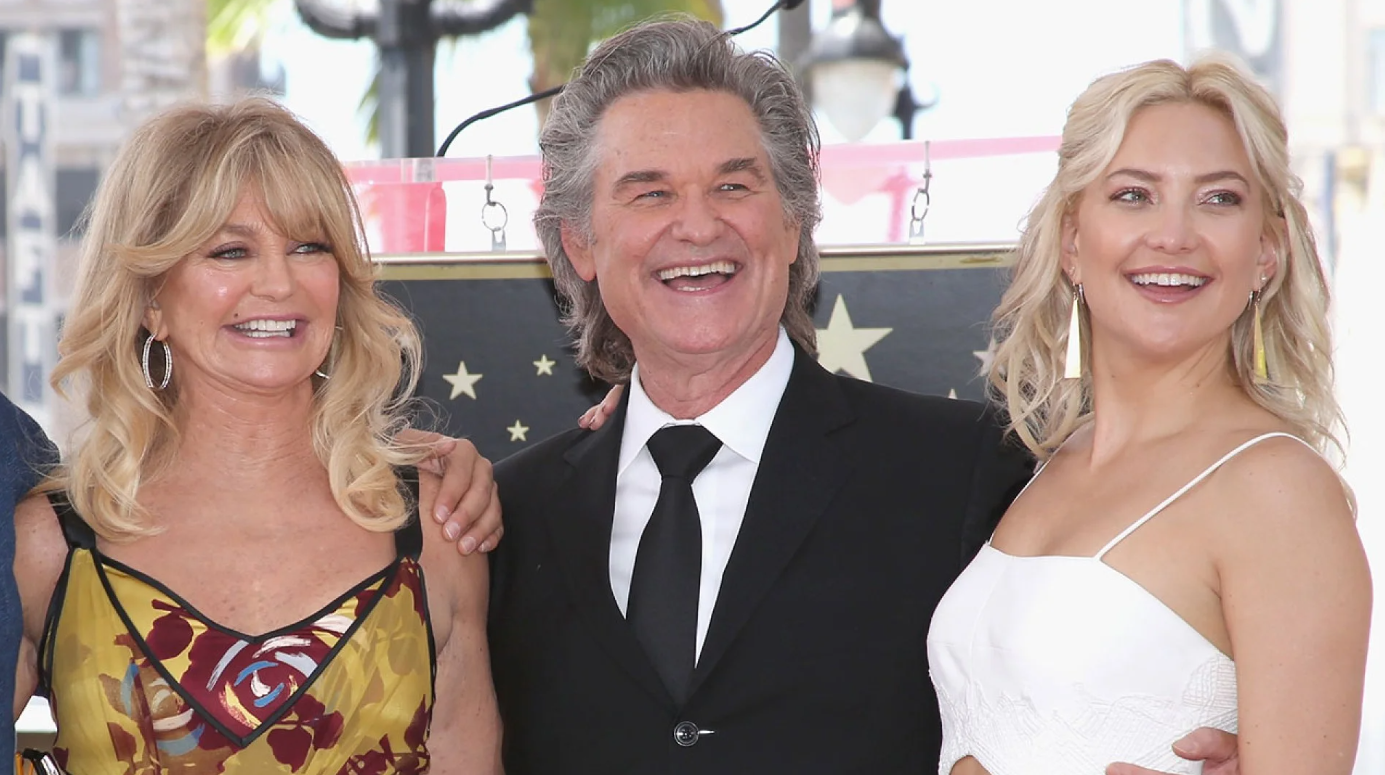 As time went on, all of Russell and Hawn's children grew up. These days, the power couple alternates between focusing on their careers and focusing on their new role as grandparents.
When it comes to their careers, the two reached a real milestone in 2017. That was the year both of them received stars on the Walk of Fame. Fittingly enough, those stars are right next to each other, just as the two stars have been for decades.
Interestingly, the Walk of Fame celebration is the closest this couple ever had to a major wedding celebration. It's something Hawn joked about during the ceremony. As the Herald Weekly reports, she quipped, "Did we just get married? We've never had a celebration like this before, but I'm not going to pop the question."
As with a wedding ceremony, they had many of their friends and family in attendance, including other famous faces like Quentin Tarantino and Reese Witherspoon. And family members like Kate Hudson gave emotional speeches that helped move the happy couple to tears.
While nobody needed the Walk of Fame to remind them what great actors Russell and Hawn are, the ceremony served as a reminder that they are, now and forever, relationship goals for the rest of us!