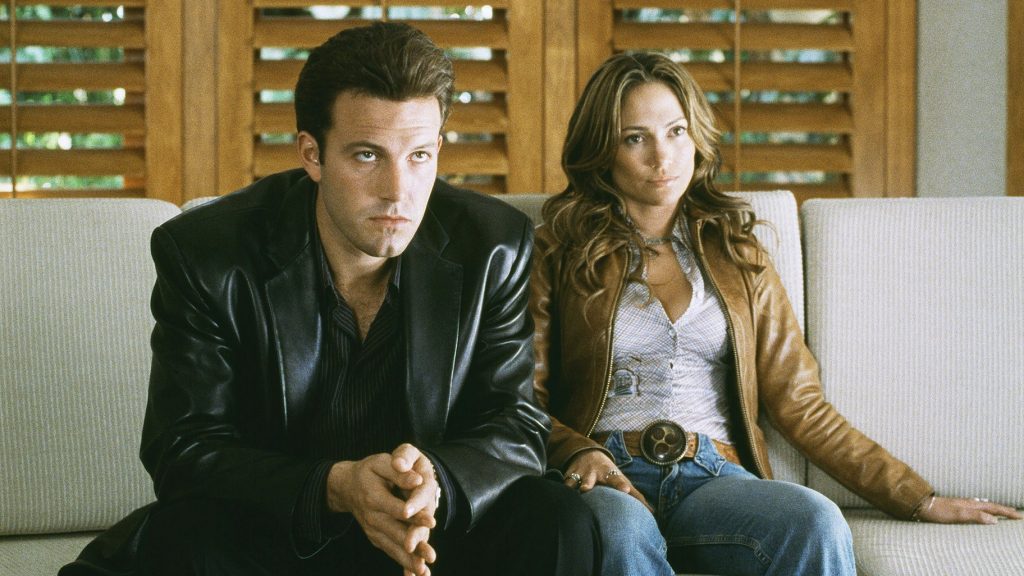 What do you want from a good romantic comedy? Most of us just want to see cute characters share some witty back-and-forth and then find their own "happily ever after."
However, some romantic comedies drop the ball so hard that it ruins your day. You find yourself asking not just why you watched this movie but why anyone ever made it in the first place!
To help you avoid having your own day accidentally ruined, we have compiled a definitive list of the worst romantic comedies of all time.
All About Steve (2009)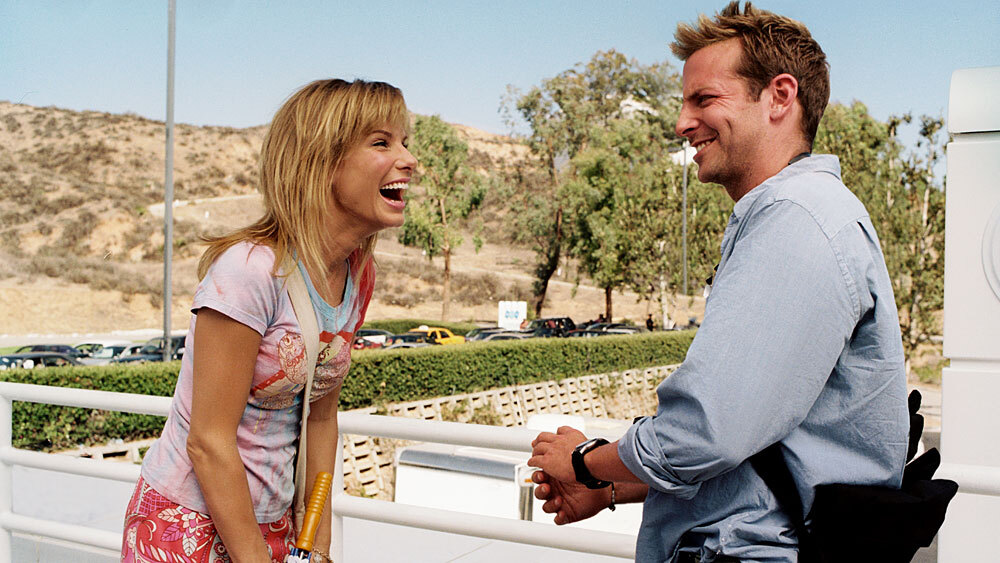 With a cast that includes Sandra Bullock, Bradley Cooper, and Thomas Haden Church, the movie All About Steve had a lot of potential. But this movie hits a creepy vibe more often than not: Sandra Bullock's character becomes convinced the eponymous Steve (played by Bradley Cooper) is her soulmate, and stalks him across the country. Unfortunately, the script turns Bullock's character into an unlikeable mess. Which is kind of impressive: being likable at all times is basically Bullock's whole deal!
Playing For Keeps (2012)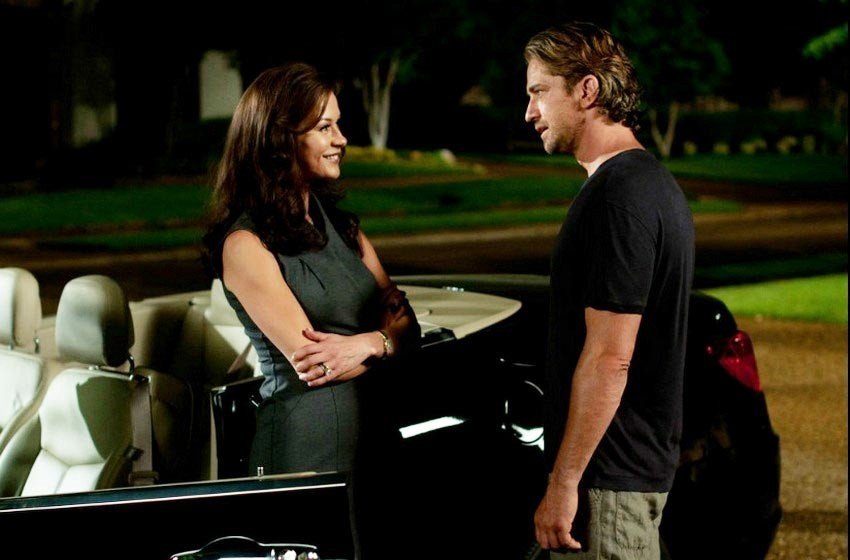 Even when a movie has a killer cast, it can still be pretty damn bad. That is the lesson taught to us by the romantic comedy Playing For Keeps. The plot involves a former soccer star (Gerard Butler) coaching his son's soccer team and trying to win back his ex-wife (Jessica Biel). However, he finds himself pursued by the moms of the kids on the team.
There are some great actors in this movie, including Uma Thurman and Catherine-Zeta Jones. But the script is degrading and demeaning to women, and Gerard Butler just doesn't seem to have any real chemistry with anyone, making him seem like a man out of place instead of the lead!
Good Luck Chuck (2007)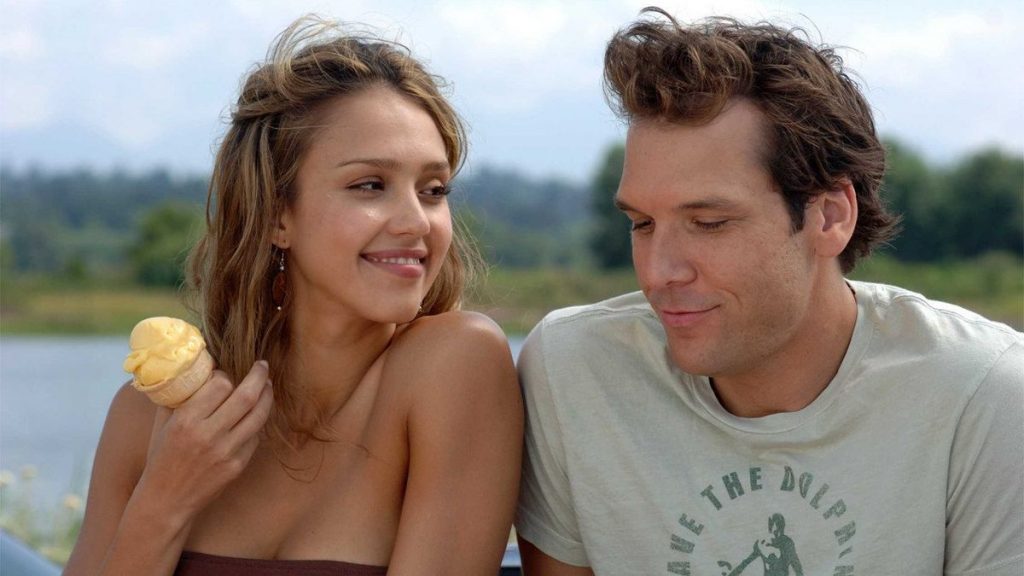 Nobody ever remembers Good Luck Chuck when they think about Jessica Alba films. This is fine because this movie is as forgettable as it is predictable.
The plot goes like this: a dentist named Chuck (Dane Cook) is cursed so that every woman he hooks up with will break up with him and marry the next man who asks her out. This is bad news for Chuck when he falls in love with Cam, played by Jessica Alba.
Unfortunately, the attempts to make you laugh are almost guaranteed to gross you out every single time. The delivery of the humor in this movie is so bad, it holds a 5% positive score on Rotten Tomatoes.
Down to You (2000)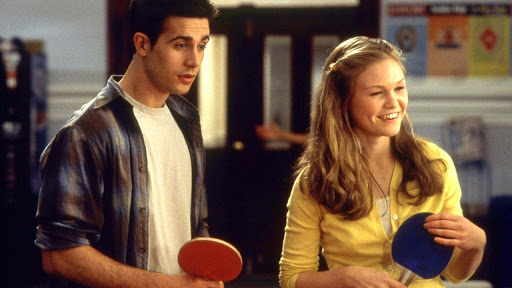 On paper, Down to You sounds like a great romantic comedy. After all, who doesn't want to watch Julia Stiles and Freddie Prinze Jr. slowly fall in love? But "slowly" is the operative word here: the movie seems to drag for most of the runtime, and supporting actors like Selma Blair are mostly wasted. This is a classic case of a movie that put a bunch of talented people together only to have the entire film fizzle instead of sizzle.
A Little Bit of Heaven (2011)
I am pretty sure the tone of A Little Bit of Heaven was meant to be bittersweet, but we get "bitter" more than "sweet" most of the time. It's downright depressing watching Kate Hudson as a liberated southern belle who is dying from cancer. She falls in love with her doctor, played by Gael García Bernal, but we pretty much know the relationship is doomed from the start. And that grim plot spoils the romantic coupling we are supposed to be cheering for.
Serving Sara (2002)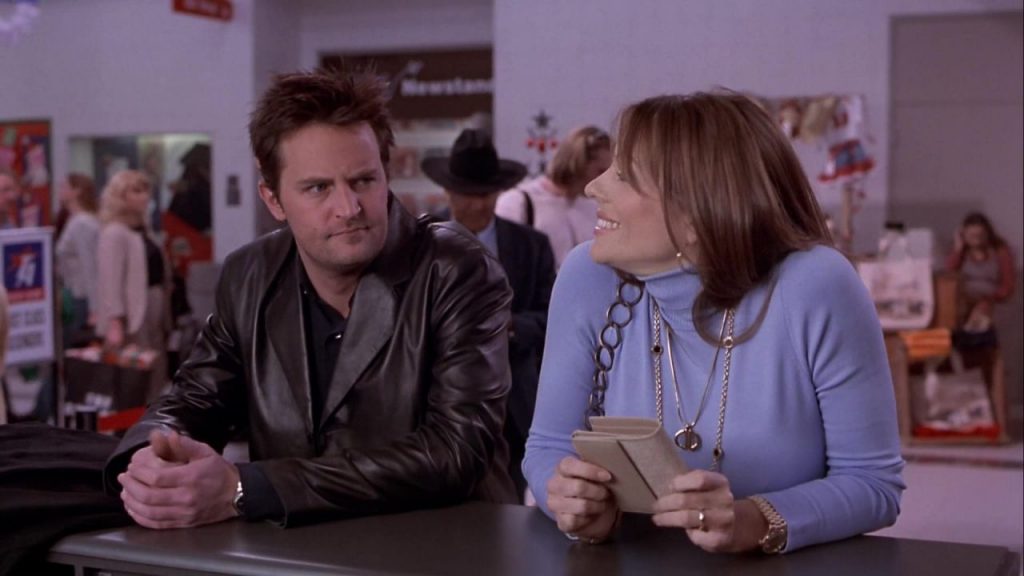 Because this movie stars Elizabeth Hurley and Matthew Perry, viewers likely went into the movie expecting some serious laughs. Perry plays Joe, who is supposed to serve Sara (Hurley) with divorce papers from her husband. But the two concoct a plot to serve her husband with divorce papers instead, and fall in love in the process. Unfortunately, laughs are few and far between in this romantic "comedy," and there just isn't much of a spark between Hurley and Perry. In fact, Perry fans would be better off by surfing the channels until they find a Friends rerun.
Gigli (2003)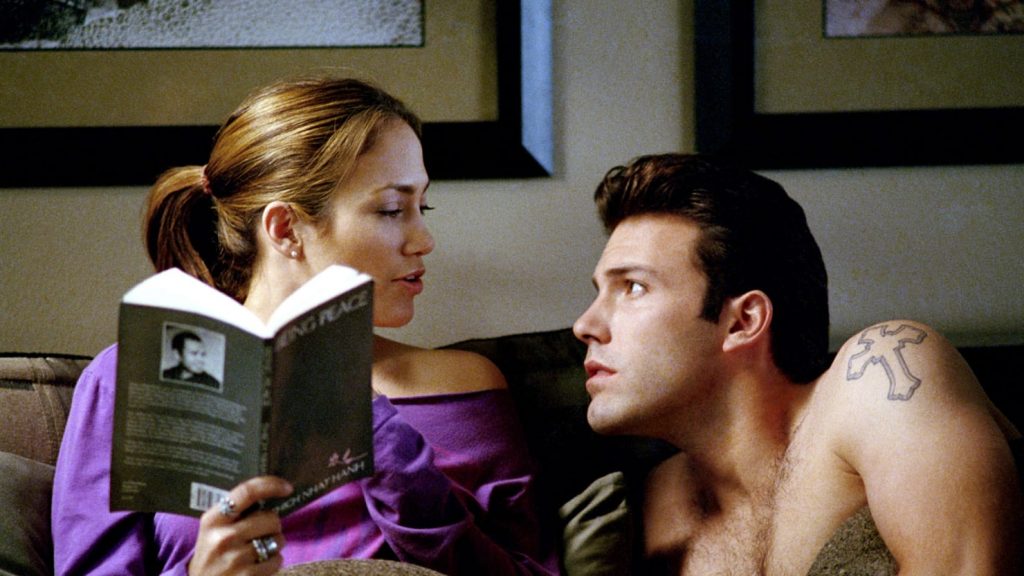 To its credit, Gigli is more than just another terrible romantic comedy. This film is so legendarily bad in terms of script and acting that it has become like The Room… a film people watch just to laugh at it. The plot concerns Ben Affleck as a low-level hitman and Jennifer Lopez as the woman assigned to make sure he gets a job done. Unless you are the biggest stan of "Bennifer," we recommend that you stay far, far away from this movie.
My Boss's Daughter (2003)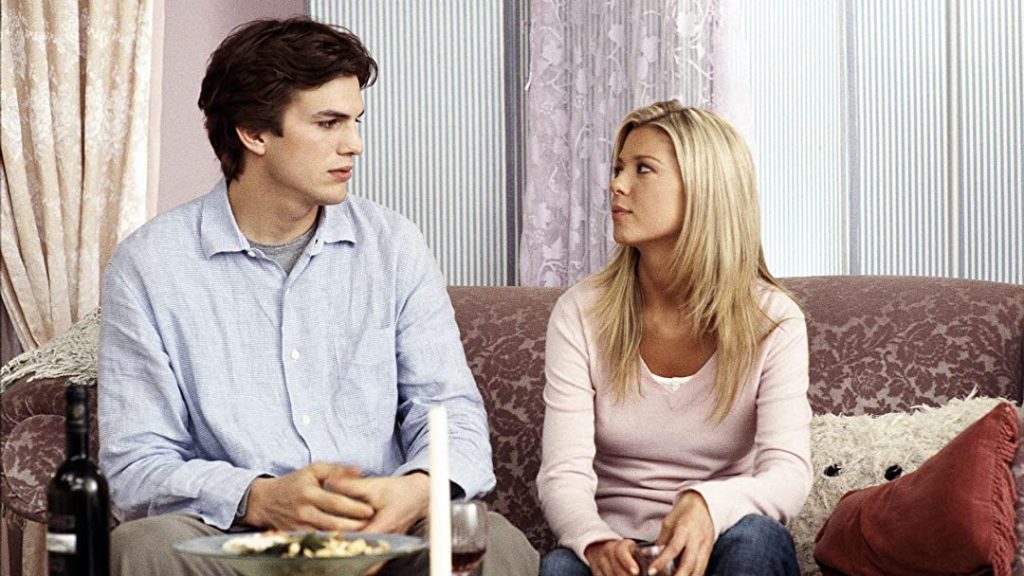 Ashton Kutcher is normally quite funny and charming, the perfect male lead for a romantic comedy. But in My Boss's Daughter, Kutcher's performance sputters alongside Tara Reid, as the eponymous boss's daughter he is in love with. Of course, both actors are weighed down by an awful script that thinks an owl on drugs is the funniest idea ever. Spoilers: it is not.
Material Girls (2006)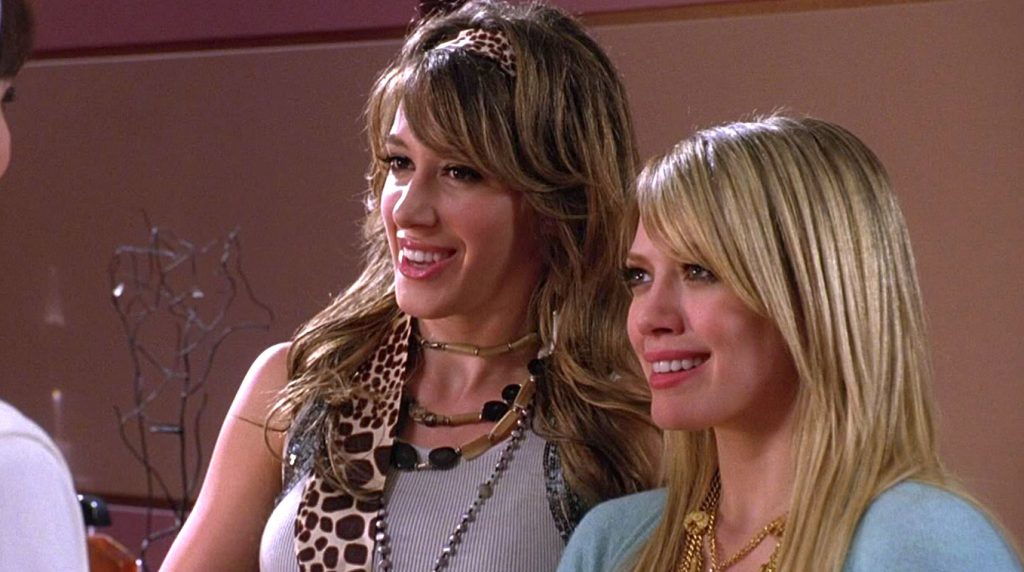 The plot of Material Girls may sound familiar to fans of shows like Arrested Development and Schitt's Creek. We follow the misadventures of two wealthy siblings after some legal trouble takes all of their wealth away. It's a fun concept, and Hilary Duff performs very naturally alongside her real-life sister Haylie Duff. But there just aren't that many laughs in this comedy, and frankly, this is a plot we have seen done better many times over with other movies and shows.
Because I Said So (2007)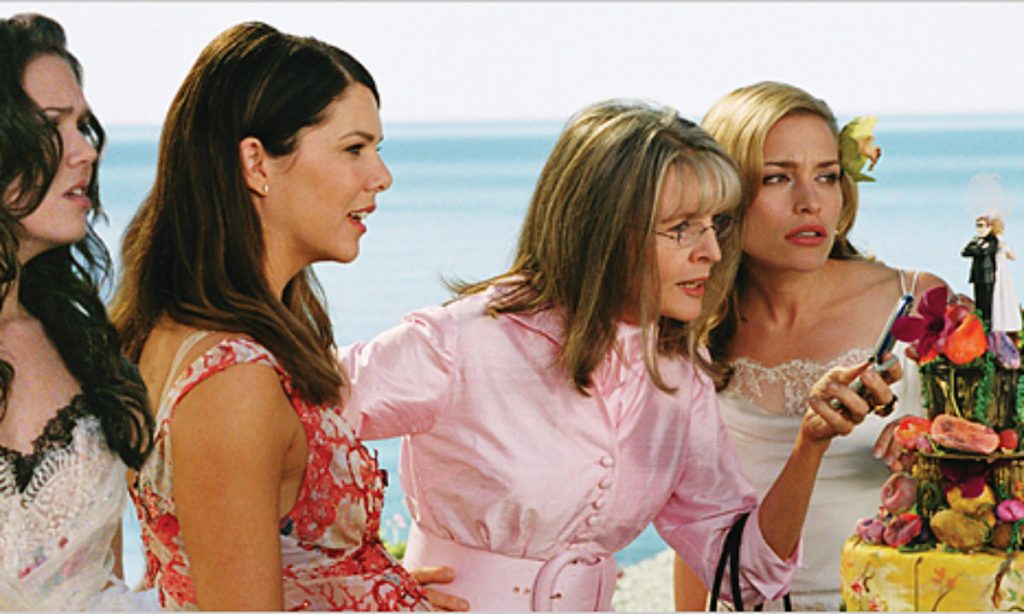 Because I Said So is a movie that commits many cinematic crimes, but the worst of them is misusing the great Diane Keaton. We are meant to laugh at the hijinks when Keaton's character meddles in the love life of one of her daughters (played by Mandy Moore). But most of the movie is composed of awkward moments likely to make you cringe the entire time.