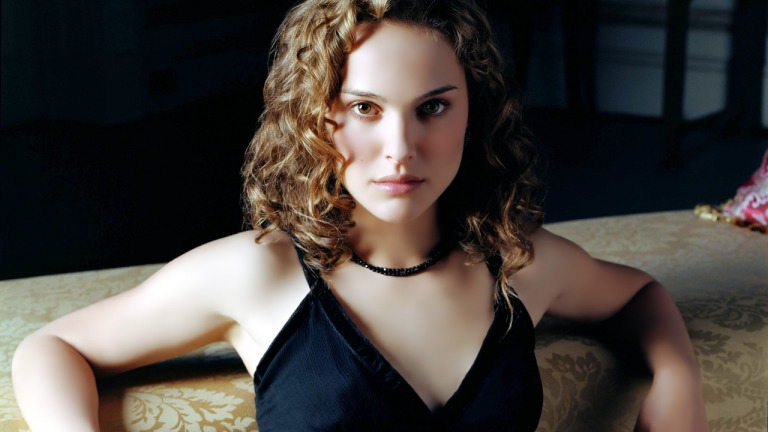 We typically associate A-list actors with Oscar-worthy performances in movies that best utilize their talents. But the simple truth is that even the biggest and best actors have to start somewhere.
In some cases, the most shocking thing about future A-listers is their first appearances in R-rated movies. That's because, in these films, you'll often see a side of your favorite actors that you never before imagined!
With that in mind, we've compiled a list of the biggest A-list actors and their first R-rated appearance. Keep reading to see if your favorite celeb made the list!
Evan Rachel Wood: Thirteen (2003)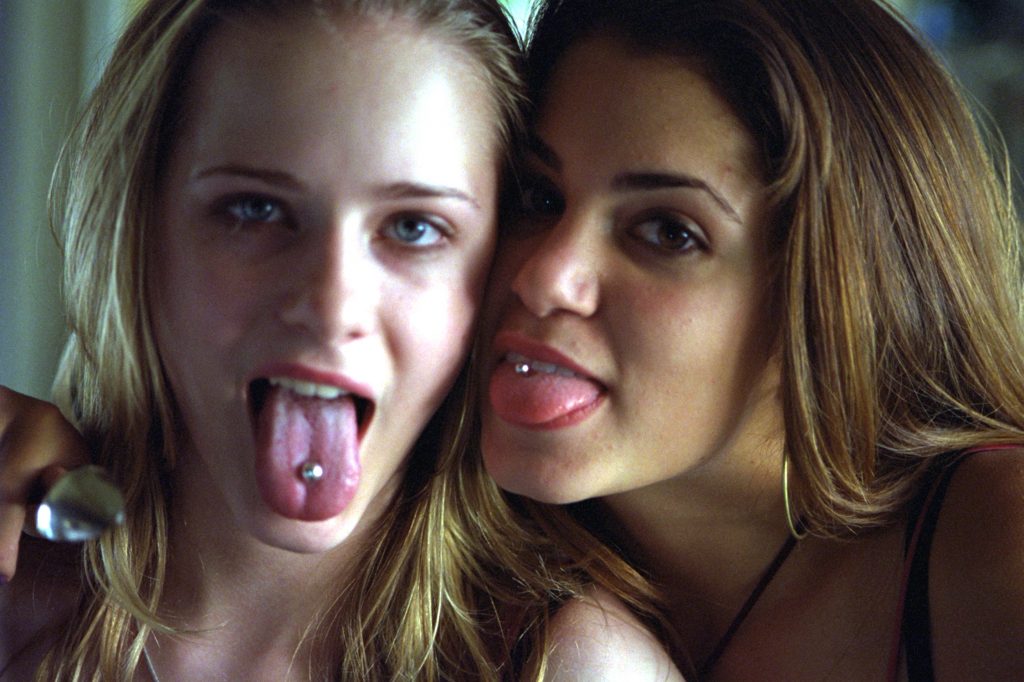 Evan Rachel Wood has cultivated more family-friendly fare of late, playing Elsa's mother Queen Iduna in Frozen II. But in her R-rated debut Thirteen, Wood perfectly portrays a fall from grace. Her character is an honor roll student who falls into the wrong crowd at school and effectively destroys her life.
Selena Gomez: Spring Breakers (2012)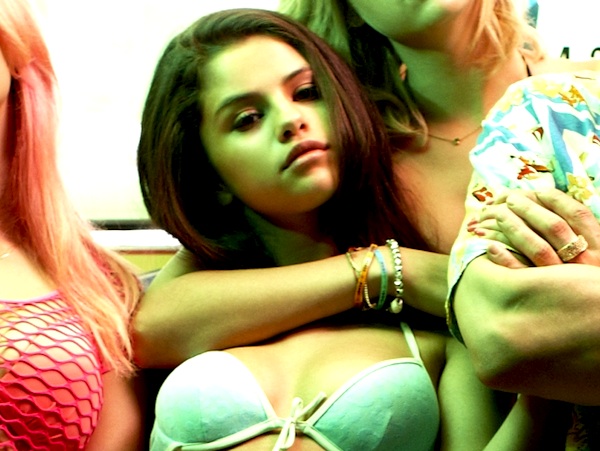 Like many Disney veterans before her, Selena Gomez wanted to avoid being typecast. So she ditched her Disney image entirely by starring in Spring Breakers, a shocking movie about sex, guns, and partying set in a debauched Fort Lauderdale, Florida.
Amy Adams: Cruel Intentions 2 (2000)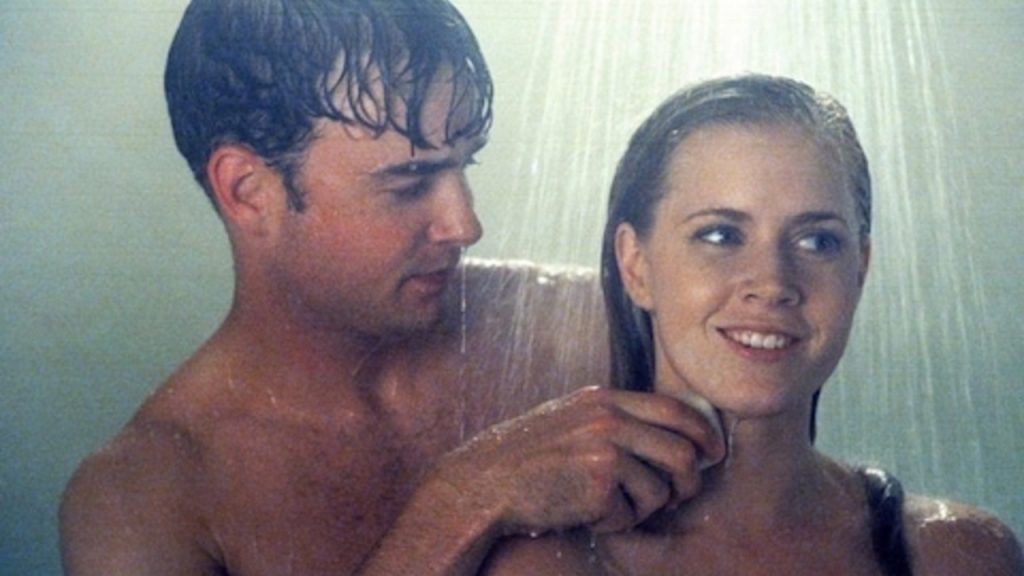 Amy Adams is a prestigious actor who has embodied iconic family-friendly characters such as Giselle in Enchanted and Lois Lane in Man of Steel. But her R-rated start was the ignominious straight-to-video movie Cruel Intentions 2, where she played cocaine-addicted seductress Kathryn Merteuil, originally portrayed by Sarah Michelle Gellar.
Anne Hathaway: Havoc (2005)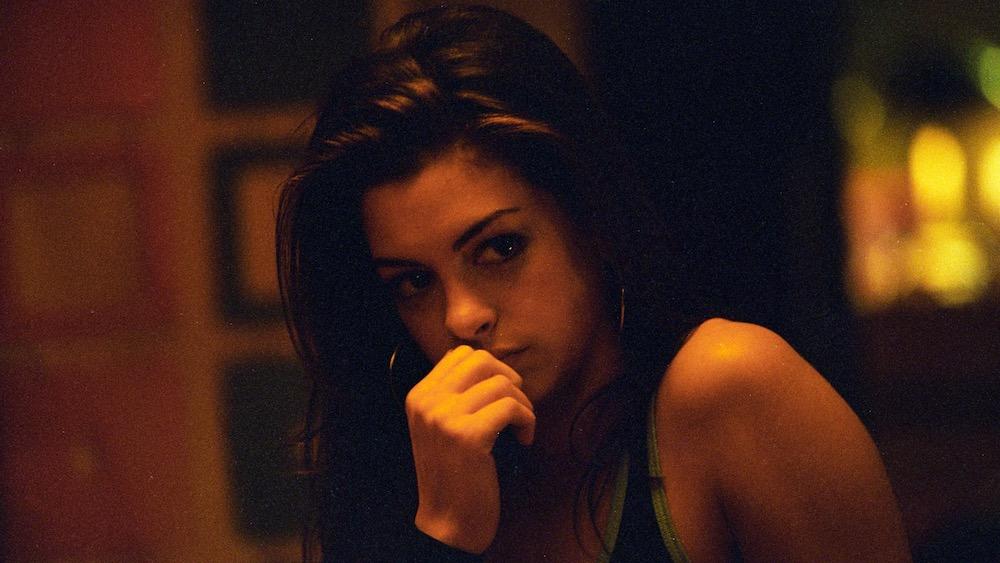 By 2005, Anne Hathaway had established a "girl next door" reputation thanks to movies like Ella Enchanted and The Princess Diaries. But she shed that in 2005 with the film Havoc, which featured numerous nude scenes for this formerly squeaky-clean "princess."
Reese Witherspoon: S.F.W. (1994)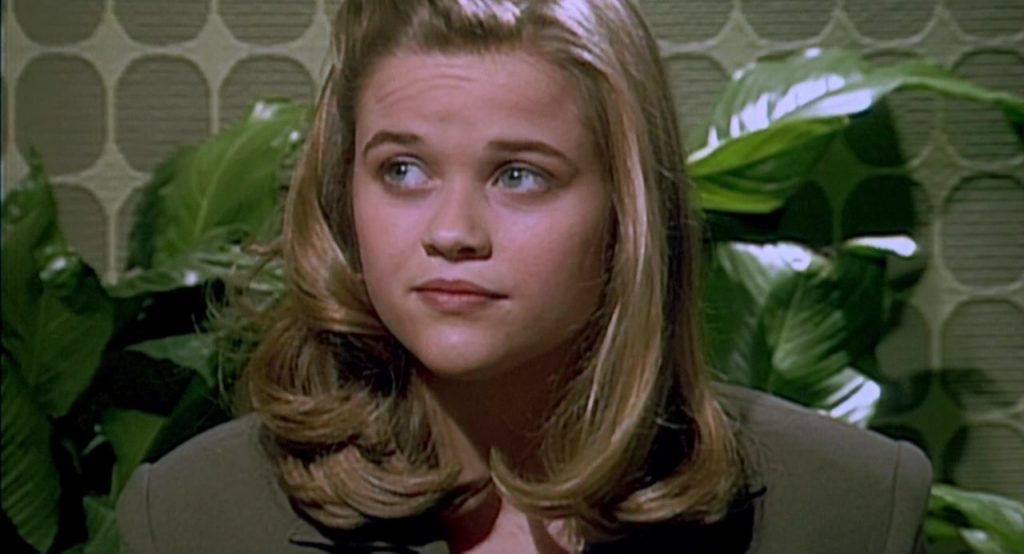 Some actors make their R-rated debut really count, but that isn't the case with Reese Witherspoon. She starred alongside Stephen Dorff as hostages being held by terrorists in a convenience store robbery in the R-rated S.F.W., a notoriously bad movie with a 12% rating on Rotten Tomatoes.
Natalie Portman: Léon: The Professional (1994)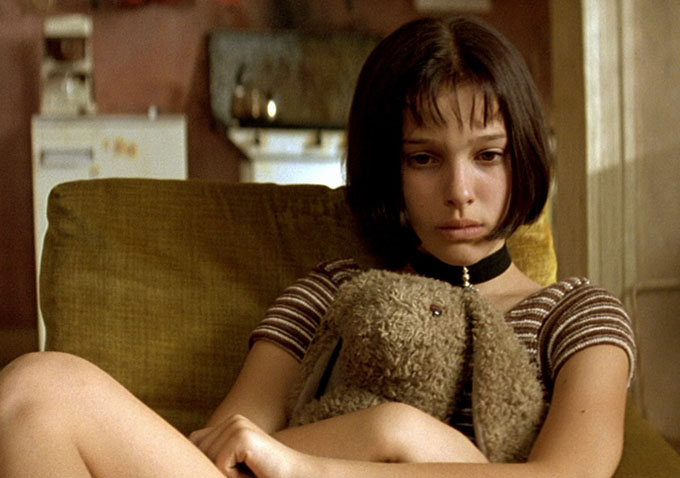 If you are looking for unconventional R-rated debuts, it doesn't get much weirder than 11-year-old Natalie Portman in Léon: The Professional. She squares off against a killer Gary Oldman before falling in love at way too young an age with Jean Reno's professional hitman.
Halle Berry: Jungle Fever (1991)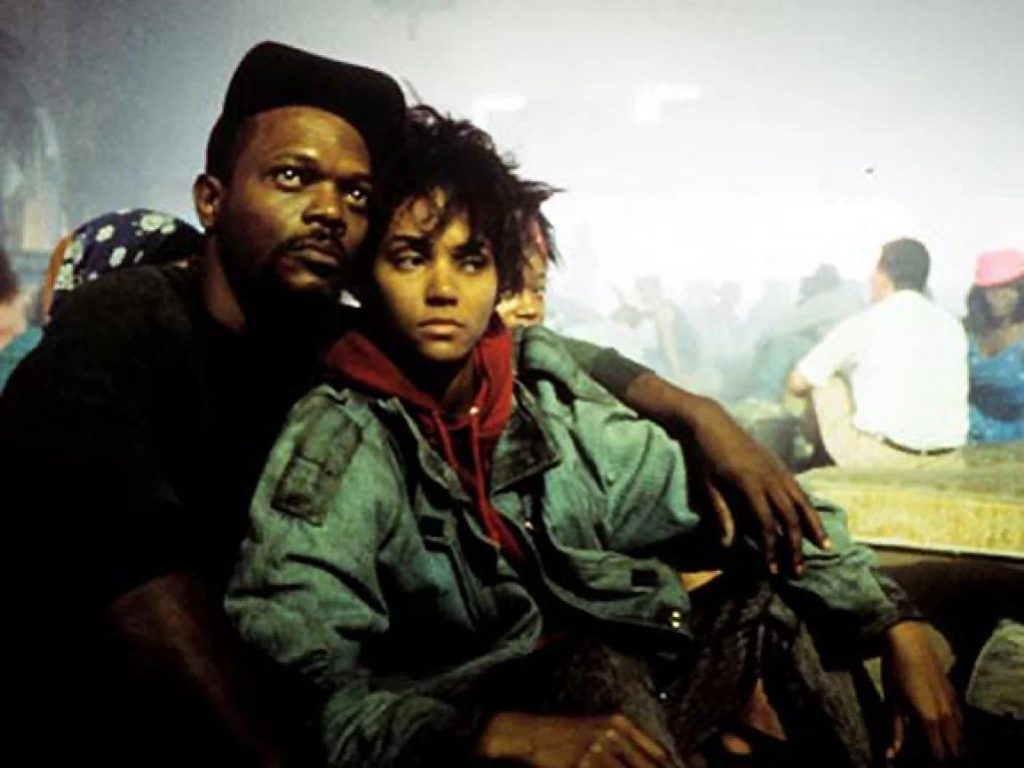 In Spike Lee's Jungle Fever, Halle Berry has a more memorable R-rated debut than many actors on this list. That is because she acted alongside Samuel L. Jackson, with the two starring as bickering drug addicts that are downright hilarious. Halle Berry called her character Viv "one of my absolute favorite roles to this day."
Jodie Foster: Taxi Driver (1976)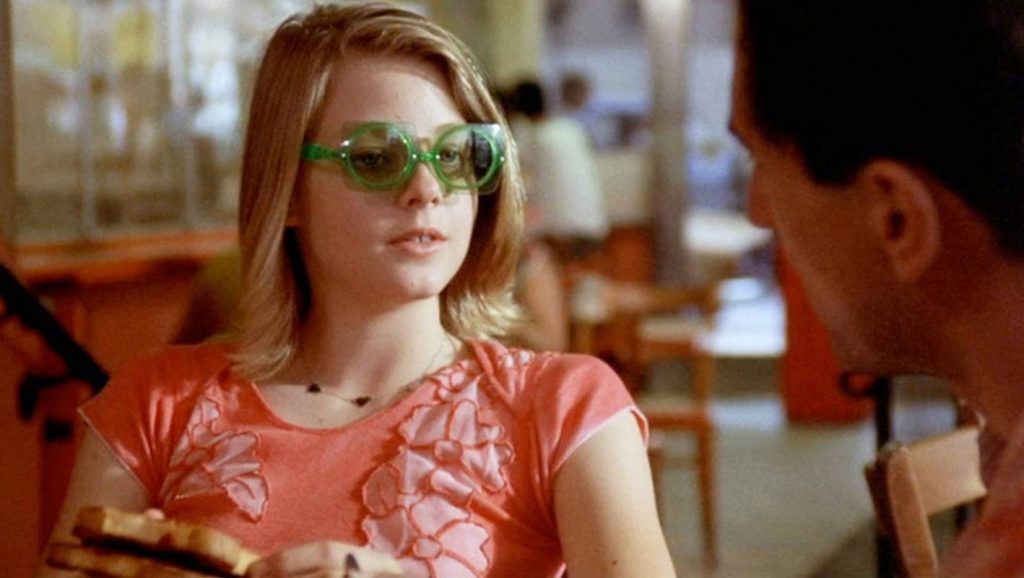 Jodie Foster made a rather shocking R-rated debut as a prostitute in Taxi Driver when she was only 12 years old. What made it so shocking was that her character was involved in explicit sexual scenes, though her 19-year-old sister Connie served as a body double for those scenes. Foster earned an Oscar nomination for the gritty role and began a legendary career.
Winona Ryder: 1969 (1988)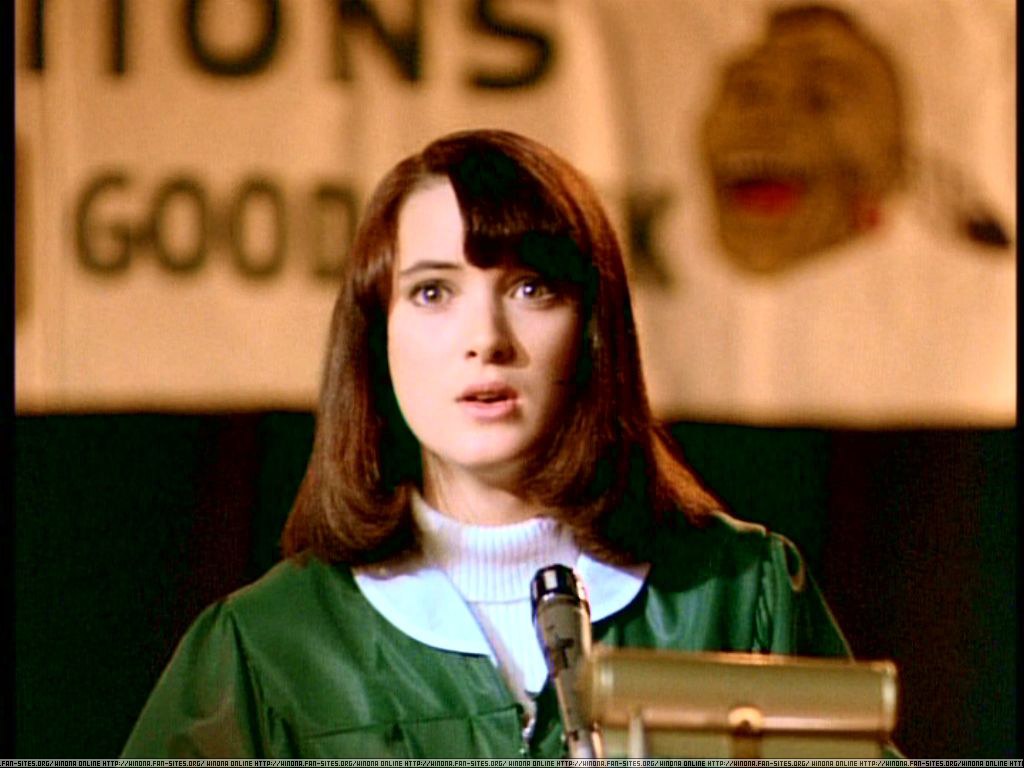 It's a bit strange that few people remember 1969, Winona Ryder's R-rated debut that also starred Robert Downey Jr. and Kiefer Sutherland. But considering that this low-budget drama about the Vietnam War era is sandwiched between Ryder's iconic movies Beetlejuice and Heathers, we can see how it would get overlooked.
Emily Blunt: My Summer of Love (2004)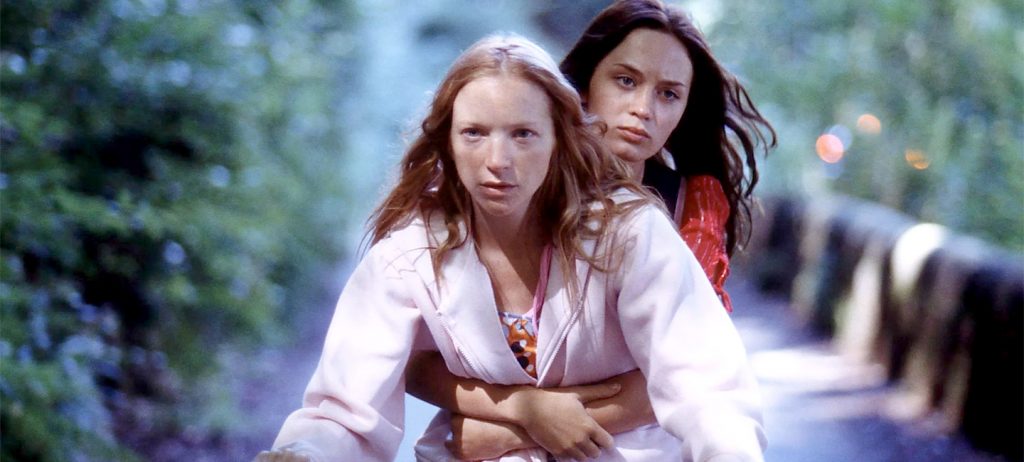 You may know the tough side of Emily Blunt from R-rated action movies like Edge of Tomorrow. But if you want to see her softer side, her R-rated debut in My Summer of Love showcases her character falling in love with another woman over the summer.
Scarlett Johansson: Just Cause (1995)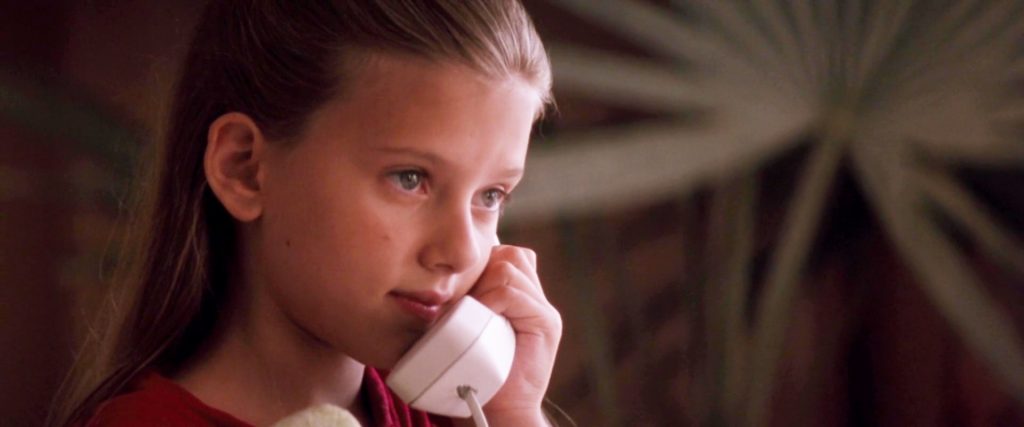 These days, we associate Scarlett Johansson with her long-running role as Natasha Romanoff in blockbuster Marvel movies like Black Widow. But in 1995, a 10-year-old Scarlett held her own alongside Sean Connery and Ed Harris in the serial killer film Just Cause.
Nicolas Cage: Fast Times at Ridgemont High (1982)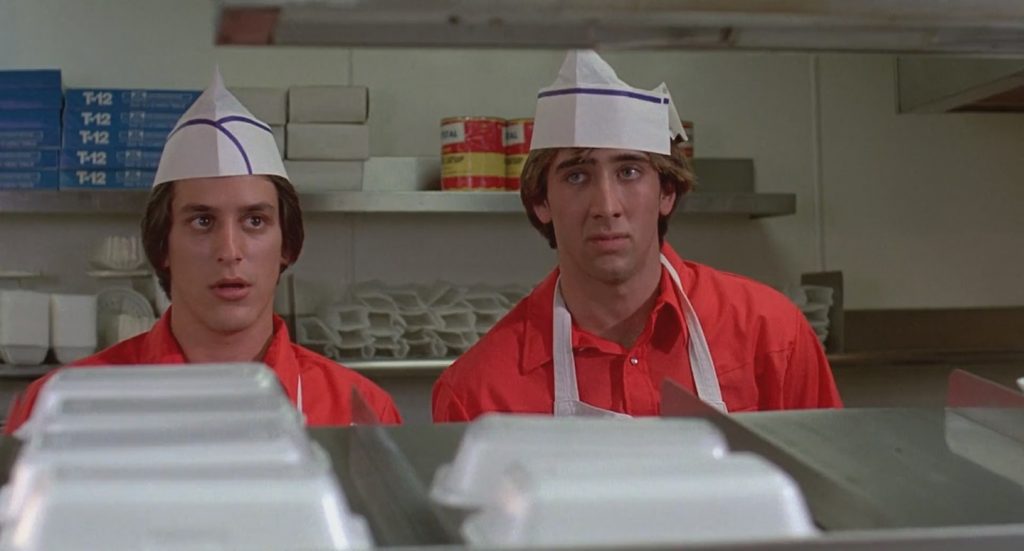 Nicolas Cage has had many R-rated roles, including iconic turns in films such as Face/Off and Leaving Las Vegas. But his R-rated journey started with a "blink and you missed it" appearance in the legendary teen comedy Fast Times at Ridgemont High where he played a character credited only as "Brad's bud."
Jessica Alba: Idle Hands (1999)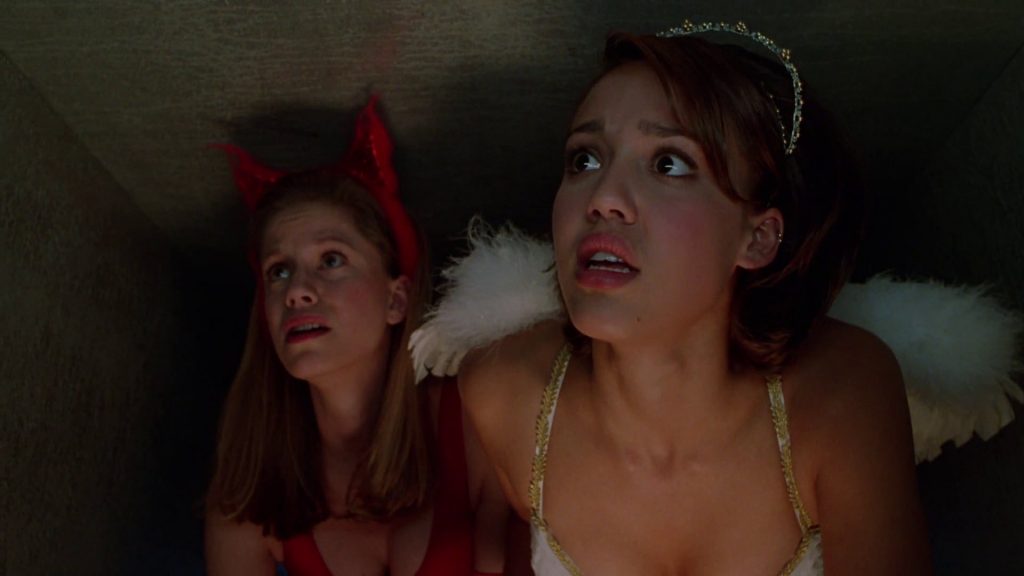 Jessica Alba eventually became world-famous playing Sue Storm, the Invisible Woman in 2005's Fantastic Four. But first, she starred in the horror comedy Idle Hands for her R-rated film debut, about a teenage boy whose hand gets possessed by a demon.
Jada Pinkett Smith: Menace II Society (1993)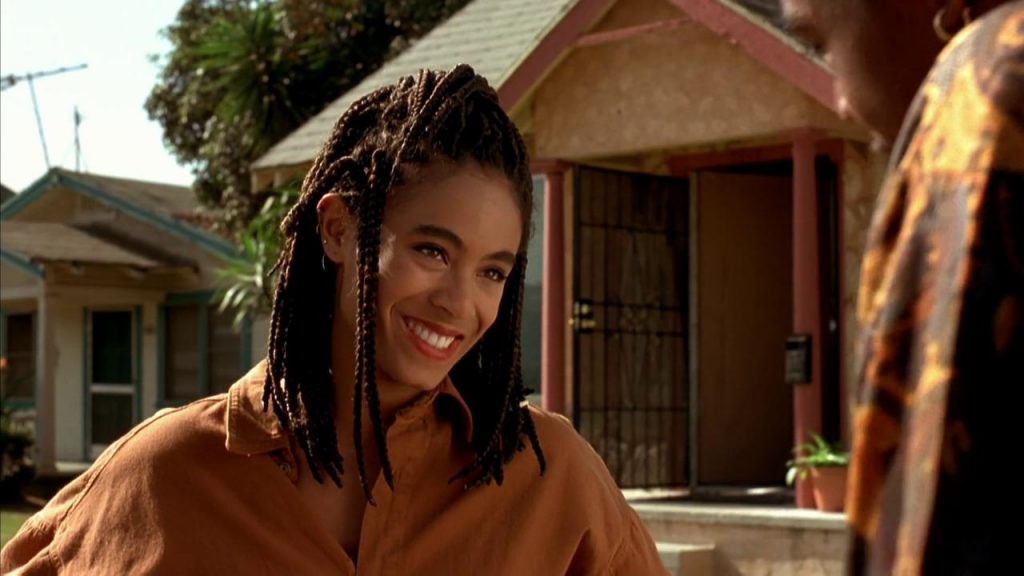 Jada Pinkett Smith would eventually dazzle in the R-rated Matrix series of films. But she got her R-rated start playing a tender supporting role in the teen hood drama Menace II Society.
Anna Paquin: The Piano (1993)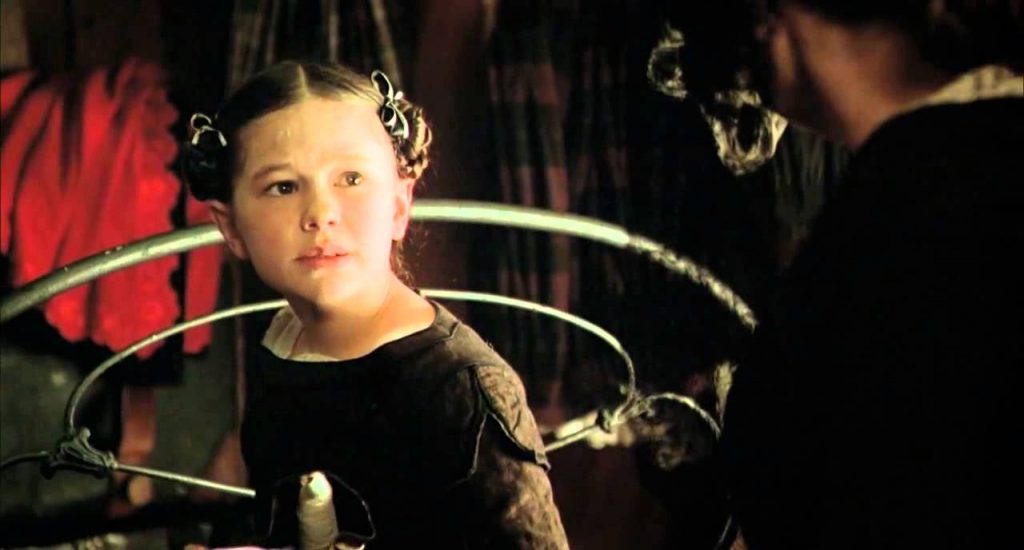 Child actors are pretty notorious for turning in bad performances. But 11-year-old Anna Paquin didn't get the memo: she played a mute child in the R-rated movie The Piano and became the second youngest person to ever win a competitive Oscar!
Sean Penn: Fast Times at Ridgemont High (1982)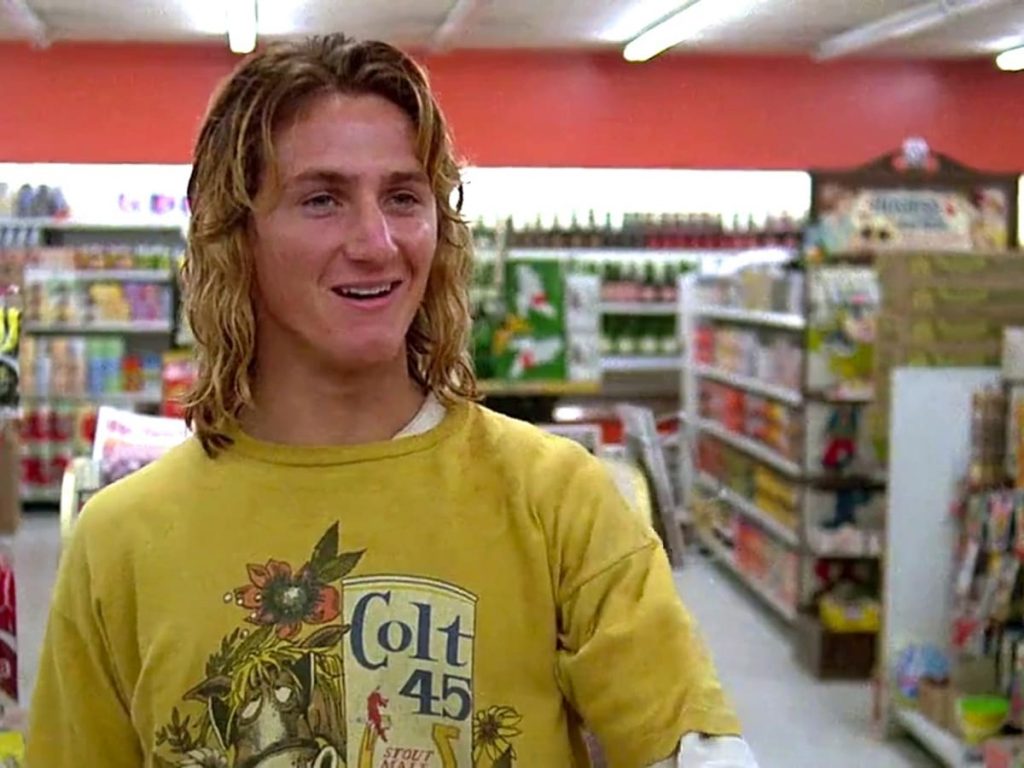 Sean Penn would eventually become an Oscar-winning actor famous for his seriously dramatic performances. Before that, though, he stole the show as the stoner burnout Jeff Spicoli in Fast Times at Ridgemont High.
Angelina Jolie: Love Is All There Is (1996)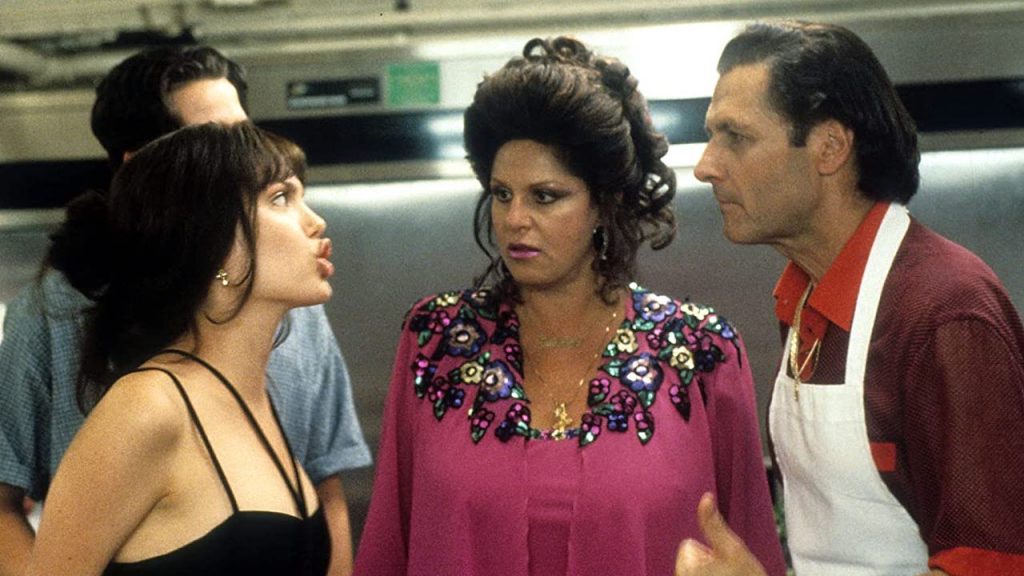 Angelina Jolie will never be described as a "forgettable" actress. But her R-rated debut film Love Is All There Is, a modern Bronx retelling of Romeo and Juliet, is fairly forgettable. Still, Jolie's talent clearly stood out, and this movie led to additional opportunities.
Kristen Stewart: The Safety of Objects (2001)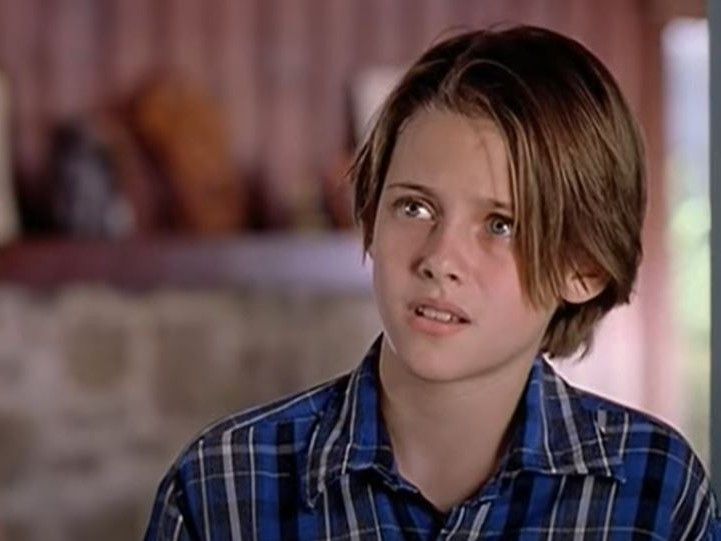 Kristen Stewart would build a career out of playing rough-around-the-edges roles, including her breakthrough role as Bella in The Twilight Saga. But it all started with her appearance in the R-rated suburban drama The Safety of Objects when she was just 11 years old.
Vanessa Hudgens: Thirteen (2003)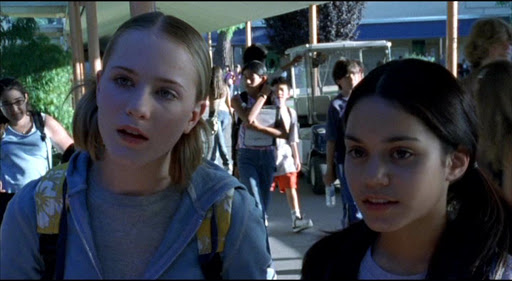 Vanessa Hudgens' early career is a real study of contrast. She would wow us all with Disney Channel's High School Musical in 2006, but just a few years before, she starred in Thirteen, a movie about teenagers getting involved in crime, sex, and drugs.
Ben Affleck: Dazed and Confused (1993)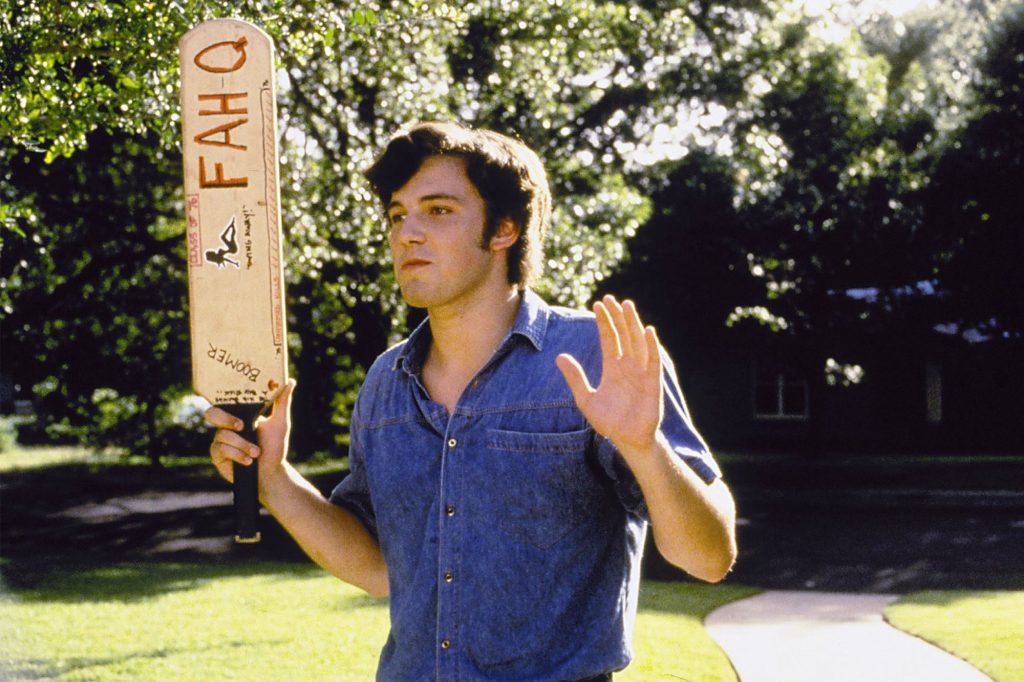 Part of what made Ben Affleck a megastar is his ability to play an affable everyman. But in high school comedy Dazed and Confused, he throws that affability away to play the hated bully O'Bannion.
Bradley Cooper and Amy Poehler: Wet Hot American Summer (2001)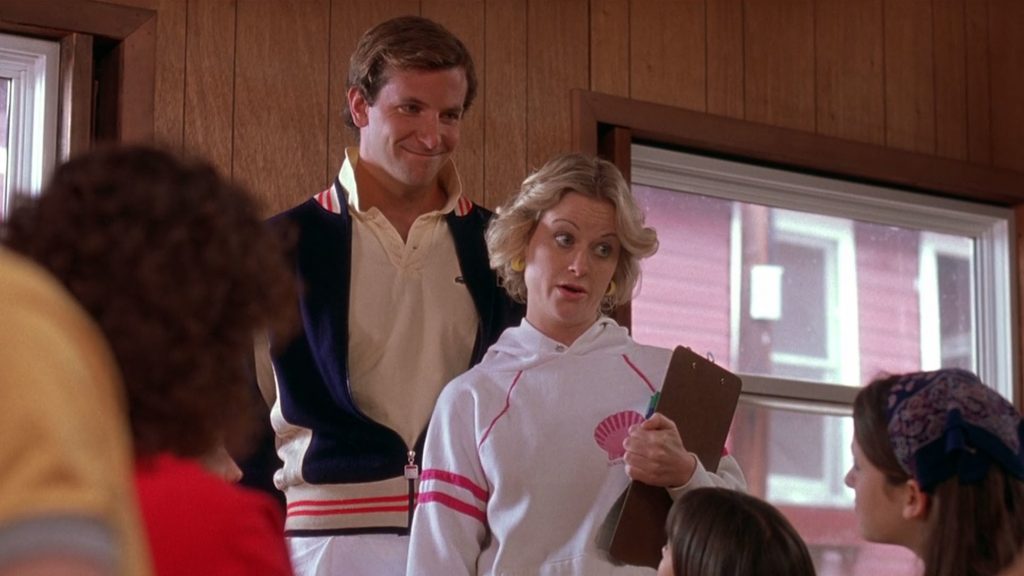 Wet Hot American Summer is a real "who's who" of hilarious actors. And this includes future The Hangover star Bradley Cooper and Parks and Recreation star Amy Poehler making their R-rated debuts as a pair of camp counselors in charge of the end-of-summer talent show.
Renée Zellweger: Dazed and Confused (1993)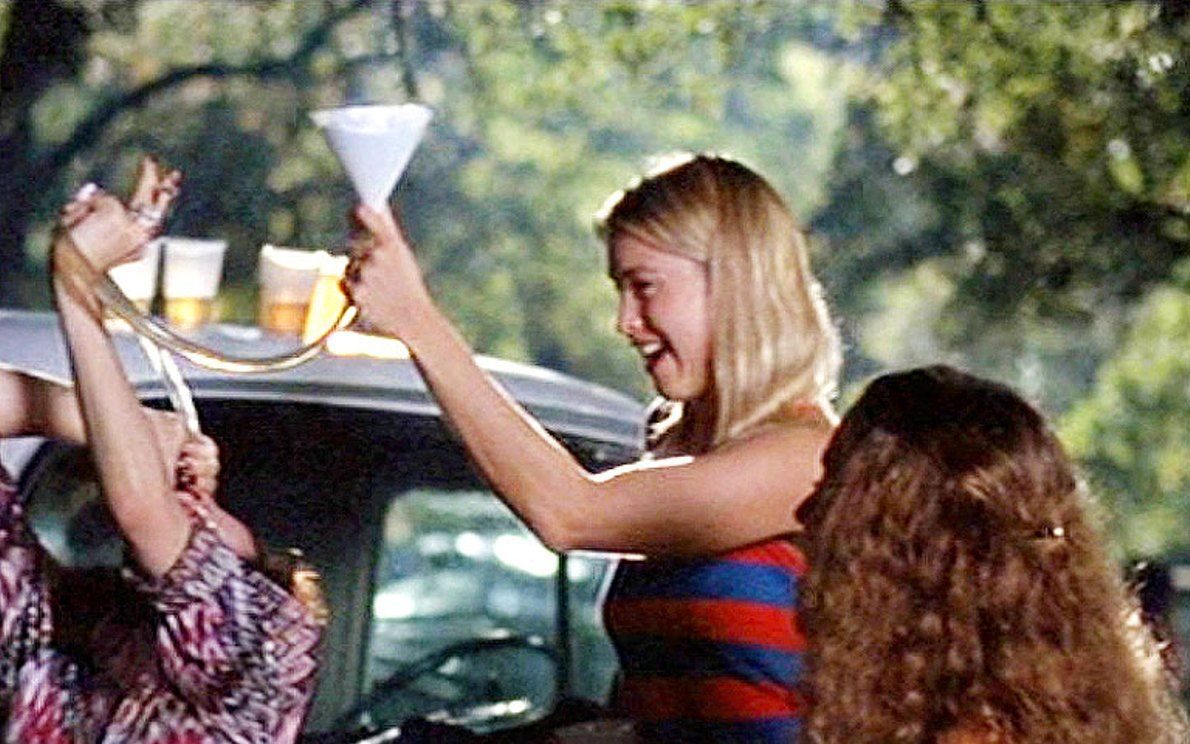 Sadly, much of Renée Zellweger's performance in Dazed and Confused was left on the editing room floor. But she still gets a memorable appearance holding a funnel for the character Darla.
Seth Rogen: Donnie Darko (2001)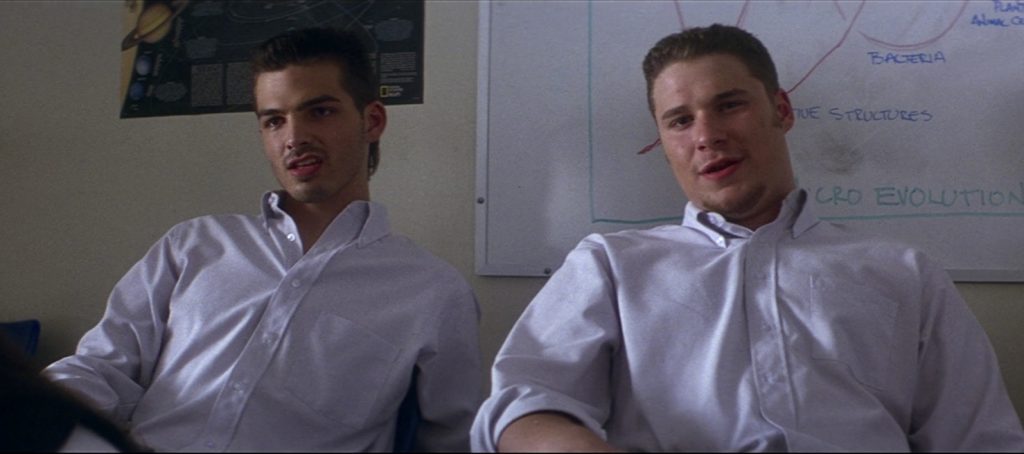 These days, Seth Rogen is known for hilarious comedies, a wicked social media presence, and a burgeoning cannabis empire. But before he played any R-rated comedies, he made a brief, memorable appearance as a violent thug in Donnie Darko.
Michelle Pfeiffer: The Hollywood Knights (1980)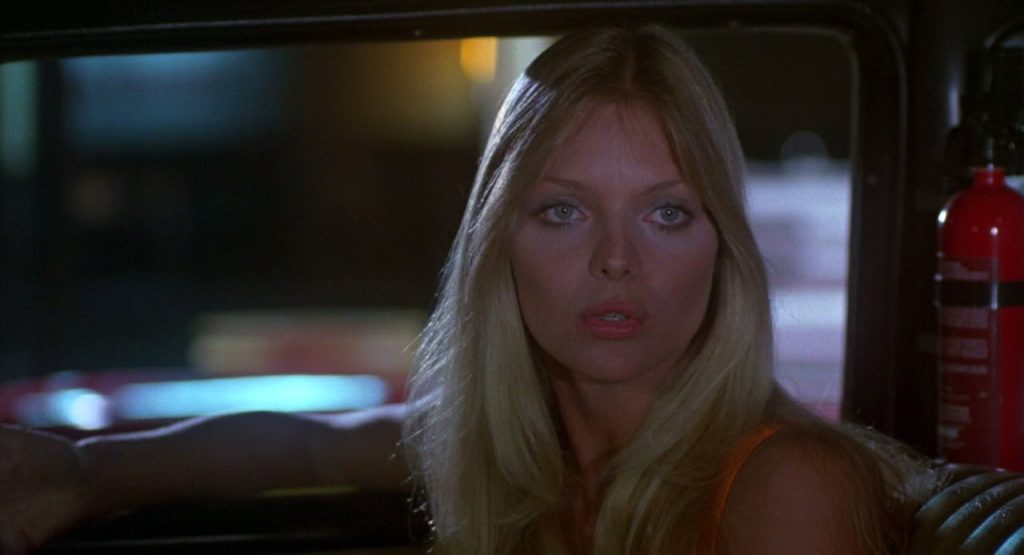 We usually associate the classy Michelle Pfeiffer with memorable and prestigious roles. But in 1980, the 21-year-old actor made her feature film debut in the raunchy teen comedy The Hollywood Knights, playing a drive-in carhop.
Elliot Page: Hard Candy (2005)
The R-rated film Hard Candy is hard (no pun intended) to watch. It stars 17-year-old Elliot Page in his first R-rated movie as he clashes with a sexual predator played to creepy perfection by Patrick Wilson.
Nikki Reed: Thirteen (2003)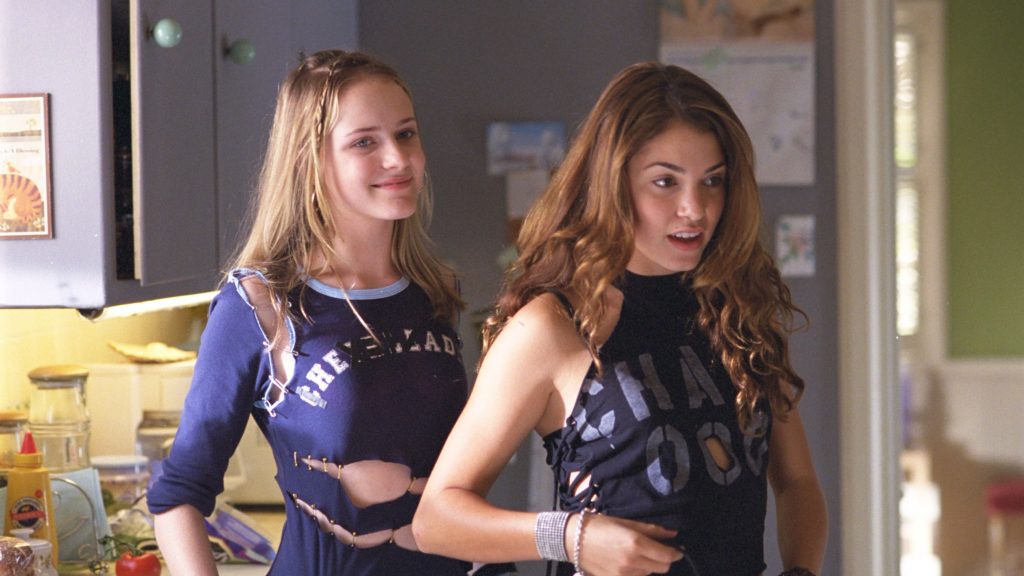 Nikki Reed is best known for playing the vampire Rosalie in The Twilight Saga, but she rounds out our list of actors who made their R-rated debut with Thirteen. Interestingly, Reed co-wrote the script when she was just 13 years old, and the film is loosely based on her own experiences as a teenager in Los Angeles!
Jonah Hill: I Heart Huckabees (2004)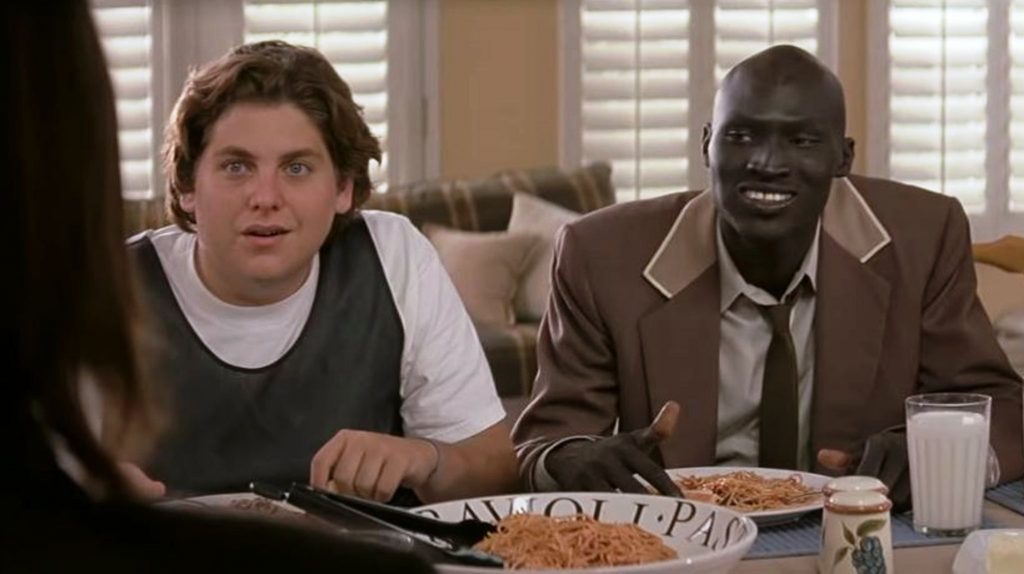 Jonah Hill is now a major A-list star appearing in the biggest and best movies. But in 2004, he made his film debut with a minor role in the R-rated surreal comedy I Heart Huckabees. The 20-year-old Hill is naturally funny in this film, giving us a preview of his true talents.
Jeff Goldblum: Death Wish (1974)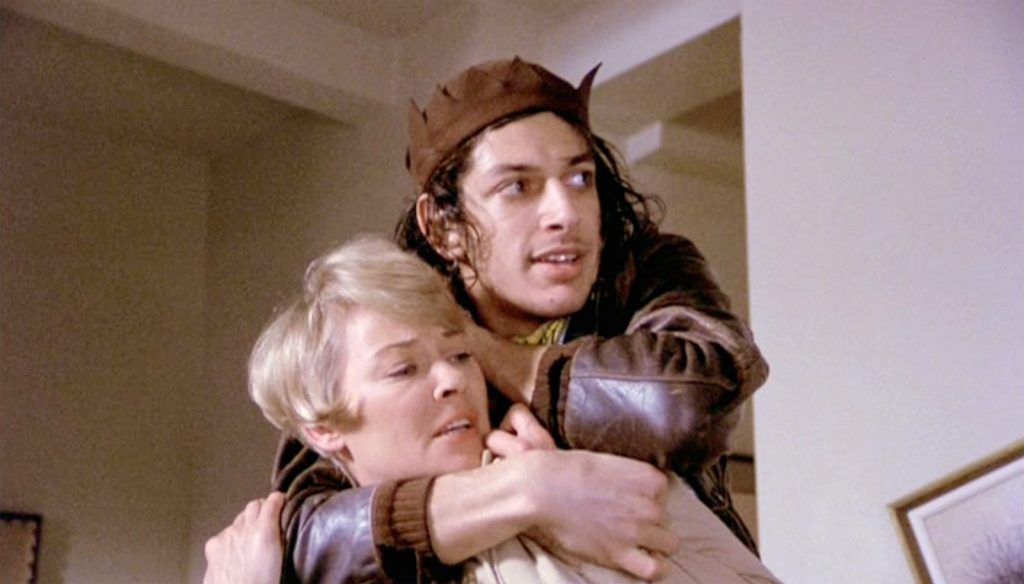 Nowadays, Jeff Goldblum is known for being a chill presence onscreen who always manages to steal the scenes he is in. But in 1974, Goldblum was practically unrecognizable in Death Wish as a murderous street thug!
Zach Galifianakis: Below (2002)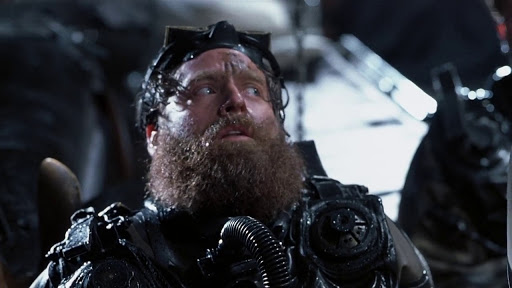 Zach Galifianakis is best known for roles in some truly bizarre comedies. But it took a while for him to find his footing in Hollywood, leading to an appearance in the R-rated submarine horror movie Below, seven years before his breakout role in The Hangover.
Viola Davis: Out of Sight (1998)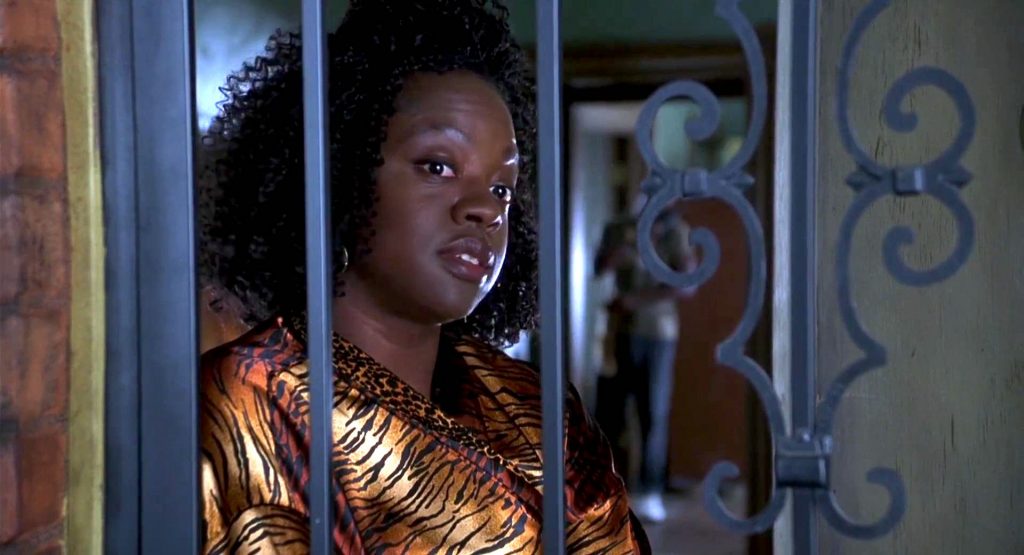 If you're going to go R-rated, make sure it helps your career. This worked for Viola Davis, whose appearance in Steven Soderbergh's successful heist film Out of Sight, starring George Clooney and Jennifer Lopez, helped propel her career to new heights.