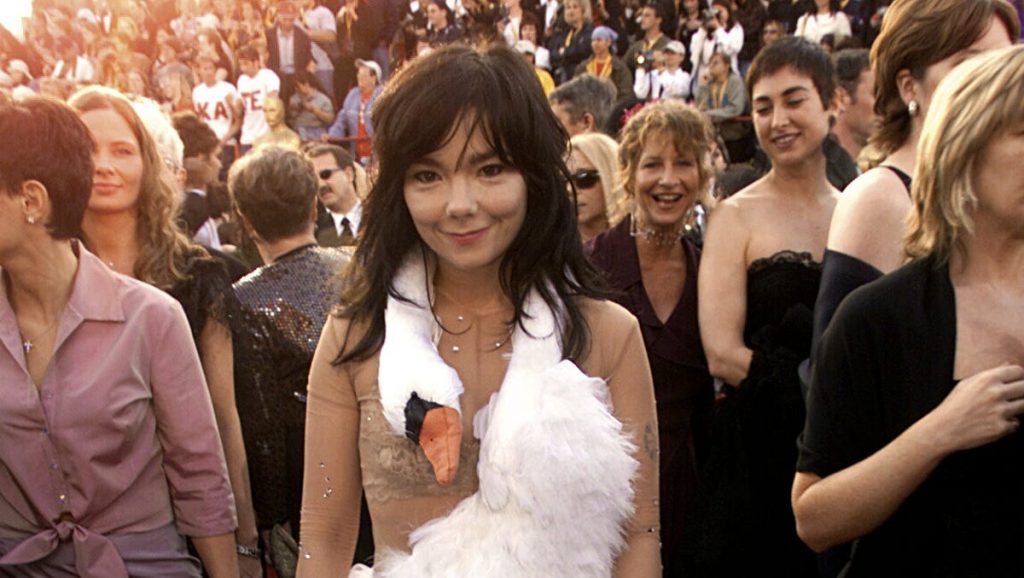 It's an open secret that the Oscars ceremony is about more than major films and prestigious awards. For the assorted stars of Hollywood, this is their annual chance to wear their best outfits and dazzle the world from the comfort of the red carpet.
However, some stars dazzle more than others. Over the years, several Oscar looks have become nothing short of iconic. Here are the most memorable Oscar looks from the past 50 years!
Kim Basinger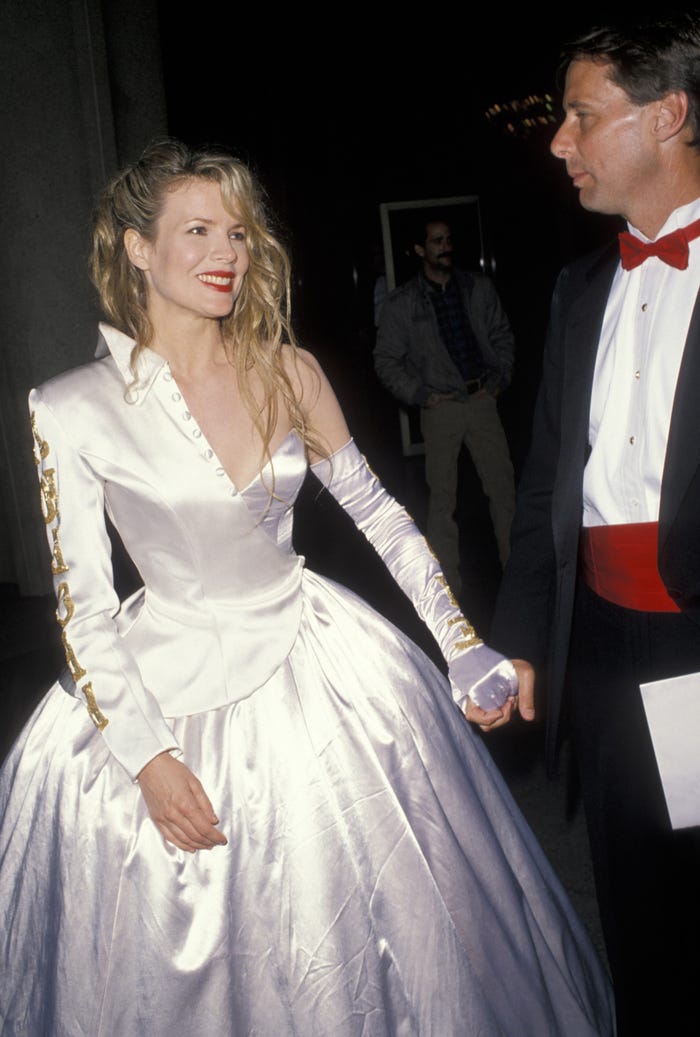 In 1990, Kim Basinger was fresh off of starring in the 1989 Batman film. But based on this outfit, she's done being a damsel in distress. Instead, she has decided to dress like a superhero.
Helena Bonham Carter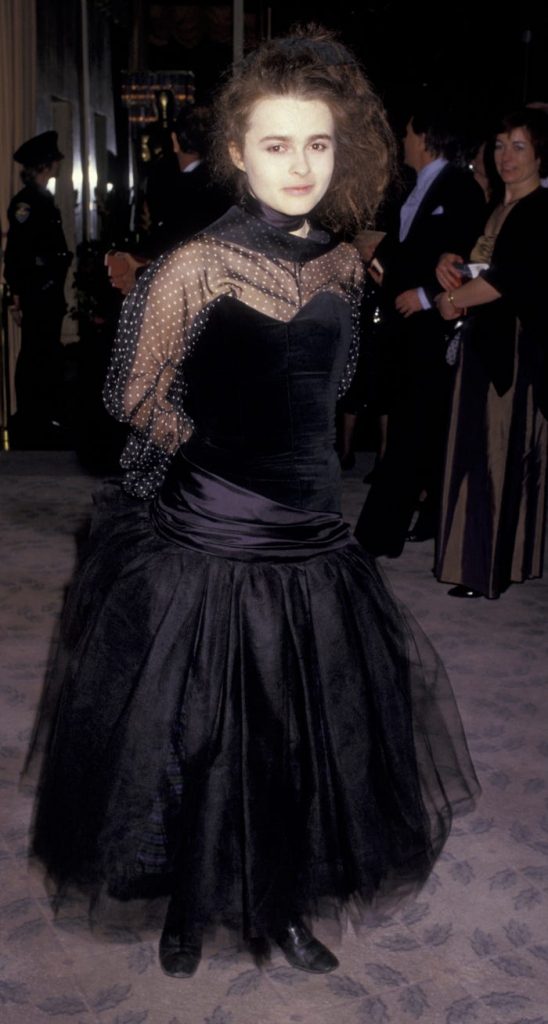 Helena Bonham Carter has spent decades mastering the art of dressing like the queen of the goths. And judging from this 1987 Oscar outfit, she probably wouldn't have it any other way.
Tilda Swinton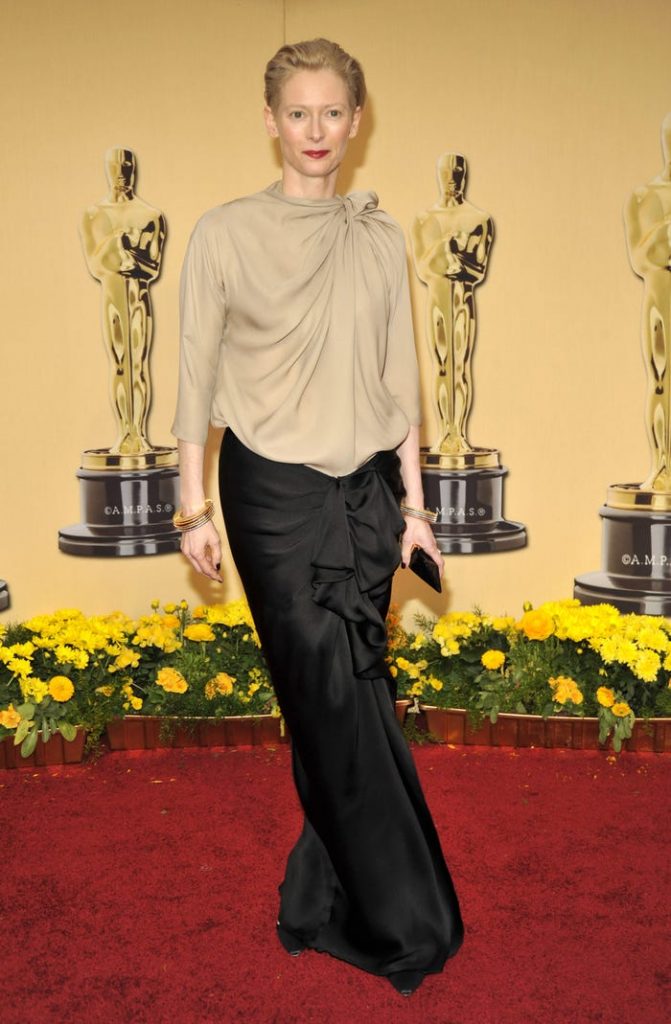 Tilda Swinton has elevated the very idea of androgyneous beauty to an artform. We can see that on display with this 2009 ensemble that is neither overly masculine nor overly femining. It is, however, overly stunning.
Haley Bennett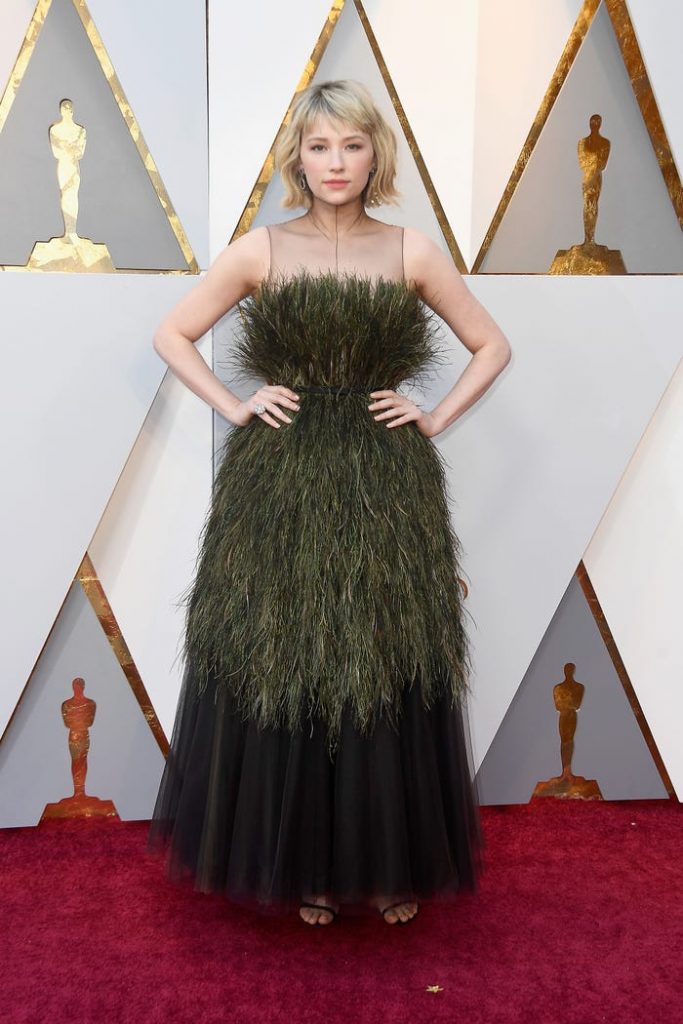 We talk a lot about "going green," but Haley Bennett took that phrase pretty literally. In 2018, the actress rocked a dress with a large patch of grass. Is Bennett raising environmental awareness or just raising attention for herself? Either way, mission accomplished!
Zoe Saldana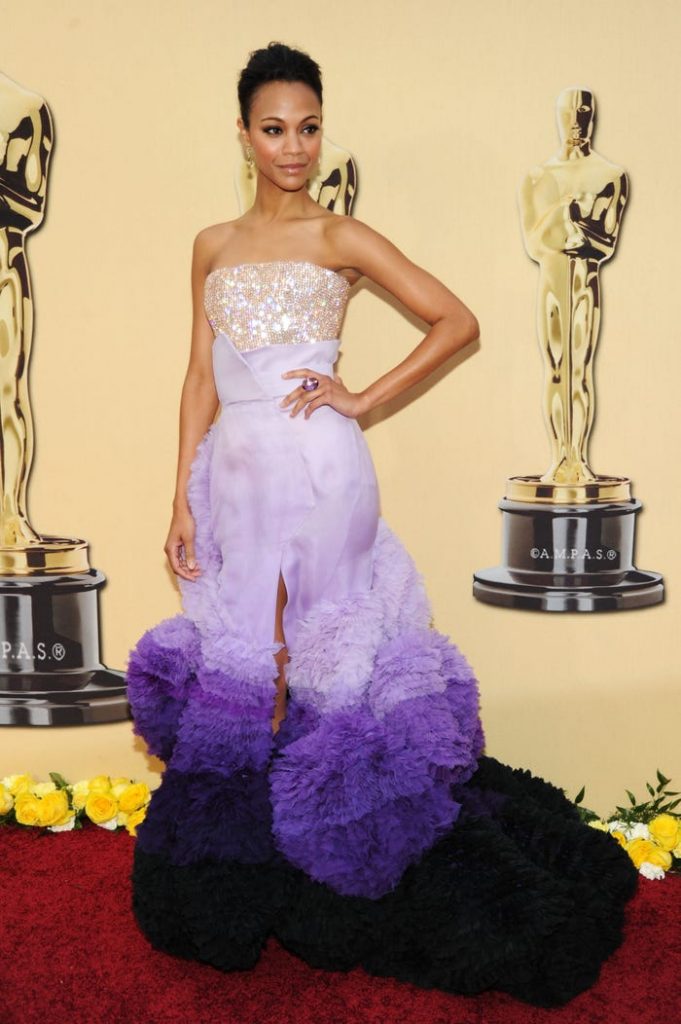 Over the years, Zoe Saldana has specialized in playing aliens and outer space explorers on film. Maybe that explains her ability to wear this clashing mixture of feathers and jewelry and make it look effortless and regal at the 2010 Oscars.
Liberace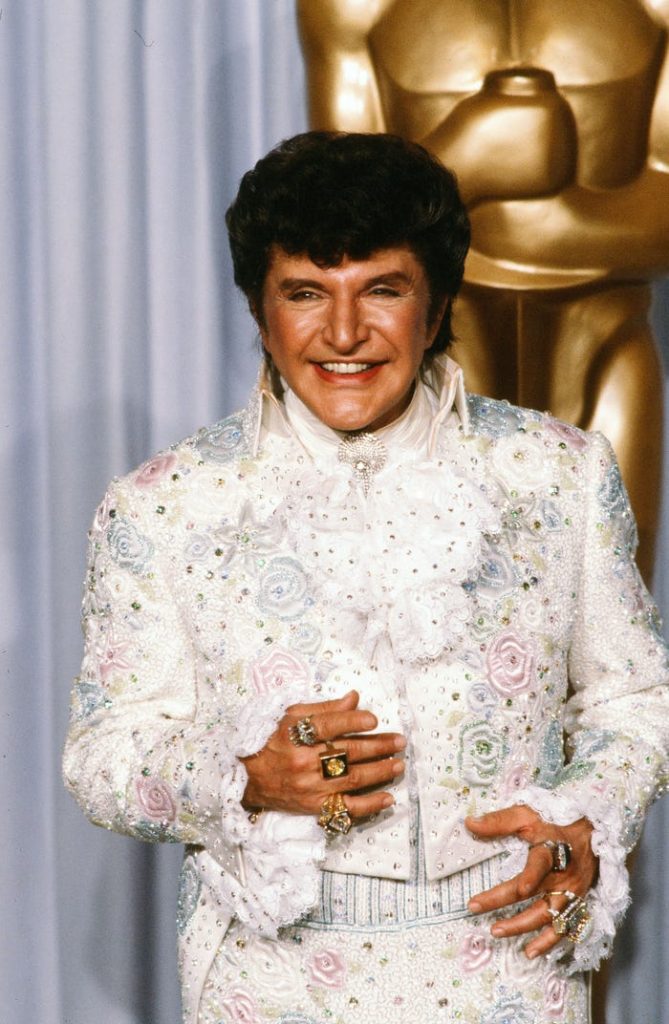 For most of the stars on this list, the Oscars are the primary time they bust out shocking and surprising looks. Liberace did this pretty regularly, but he managed to take things to the next level with this bead-covered extravaganza at the 1982 Oscars.
Susan Sarandon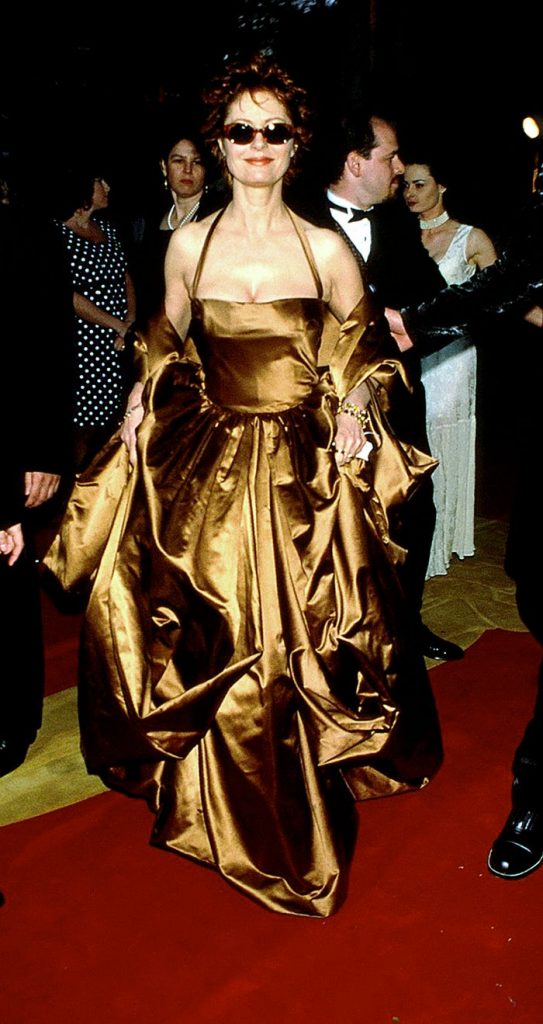 You're never too rich or famous to stop dressing for success. Susan Sarandon understands this. For the 1996 Oscars, she basically dressed like one of the awards. It's a crazy idea, but she manages to make the whole ensemble work.
Janelle Monáe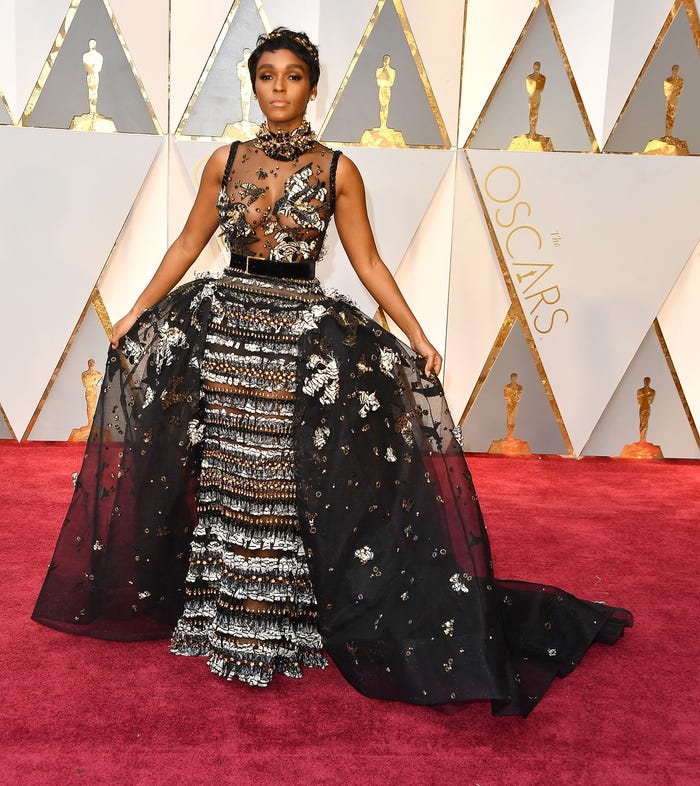 In 2017, singer Janelle Monáe attended the Oscars for the first time. And she made sure to let the world know she was here to stay with a dress covered in elaborate patterns and delectable diamonds.
Celine Dion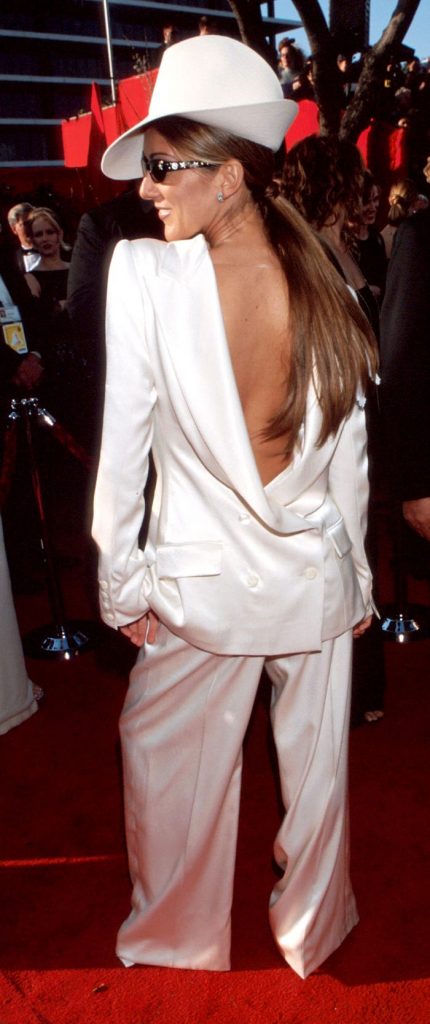 In a weird way, Celine Dion became a thrifty inspiration at the 1999 Oscars. While other stars are blowing small fortunes to stand out, Dion simply wore a tuxedo backwards and donned a giant hat. Love it or hate it, this is a look nobody will ever forget!
Whoopi Goldberg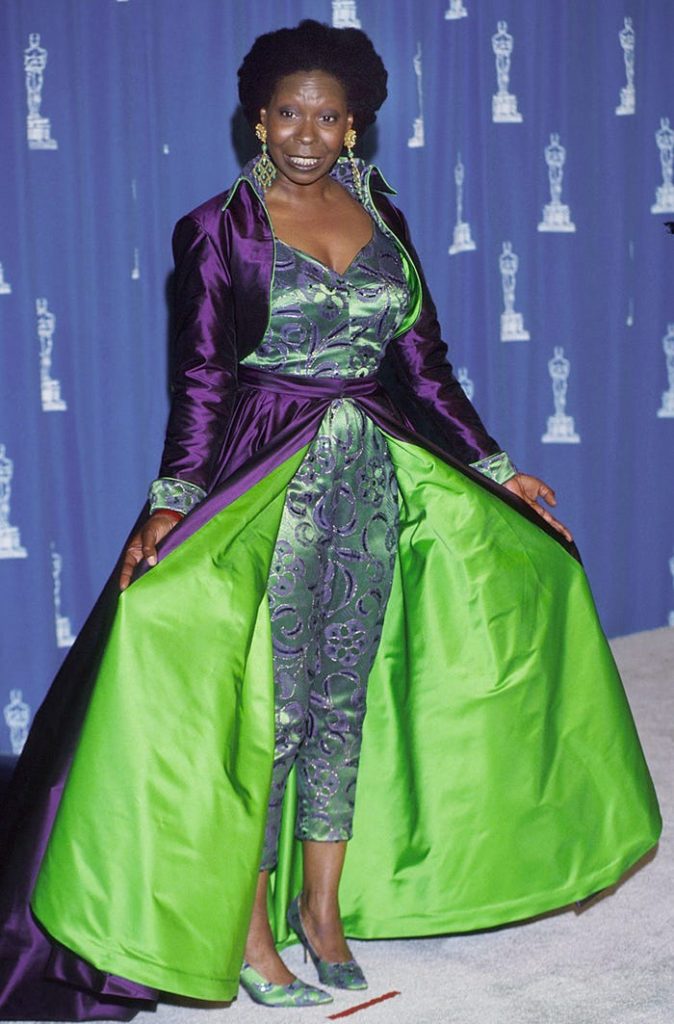 If anybody embodies the pure magic of Hollywood, it is Whoopi Goldberg. And that may help to explain this dramatic ensemble for the 1993 Oscars. She is dressed like a fairy godmother poised to grant us our deepest wish.
Honestly, Whoopi, we'd settle for being able to pull off green and purple outfits!
Nicole Kidman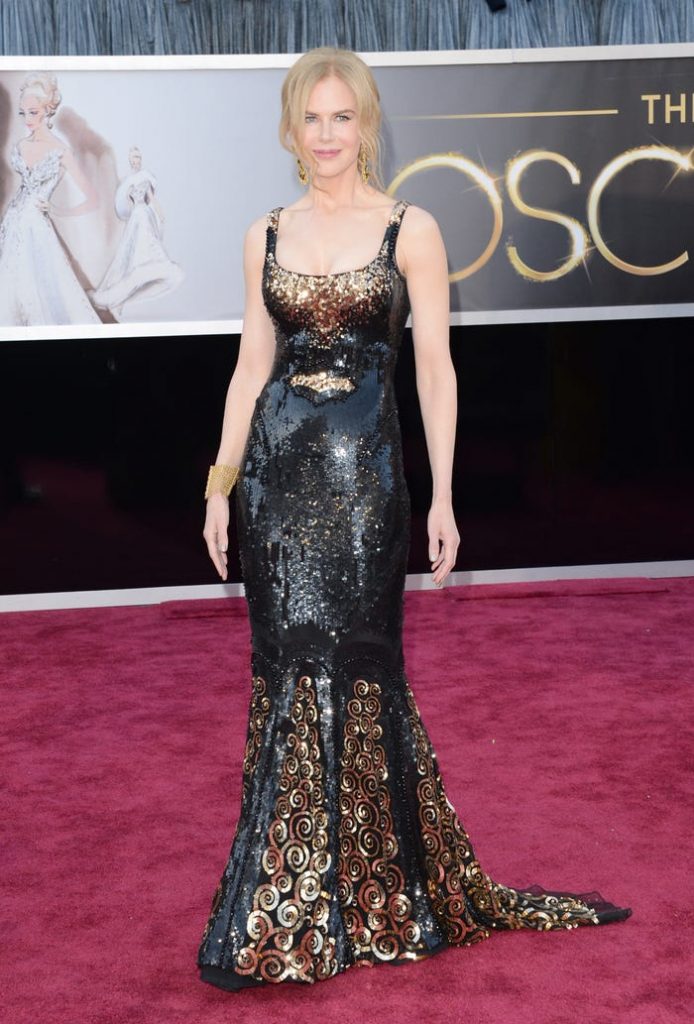 When the 2013 Oscars rolled around, the first Hunger Games movie had just come out the year before. And it seems to have left a major impression on Nicole Kidman. After all, the golden swirls and liquid appearance made her look like Katniss Everdeen dressed as the "Girl On Fire."
Billy Porter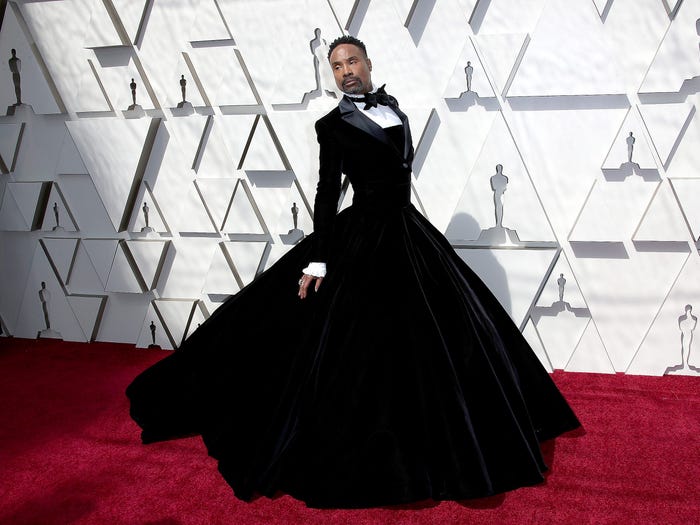 Plenty of stars like to dress memorably at the Oscars. However, some stars take it a step further and use their outfit to make a statement. This was certainly the case with Billy Porter during the 2019 Oscars. His mixture of a tuxedo top and velvet skirt is meant to make audiences question our assumptions about sex and gender.
Sacha Baron Cohen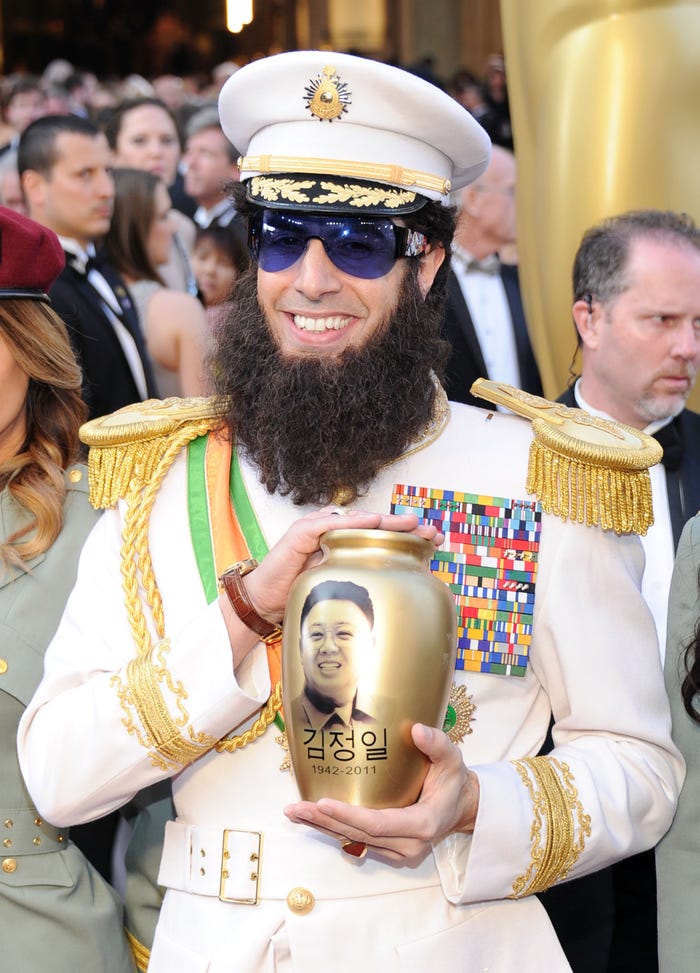 Sacha Baron Cohen has built a career off of blending reality and fiction. And in 2012, he dressed exactly like his own character from The Dictator. To complete the look, he carried around a container that was supposed to be the ashes of Kim Jung-il. To make things more awkwardly hilarious, he ended up spilling those ashes all over Ryan Seacrest!
Prince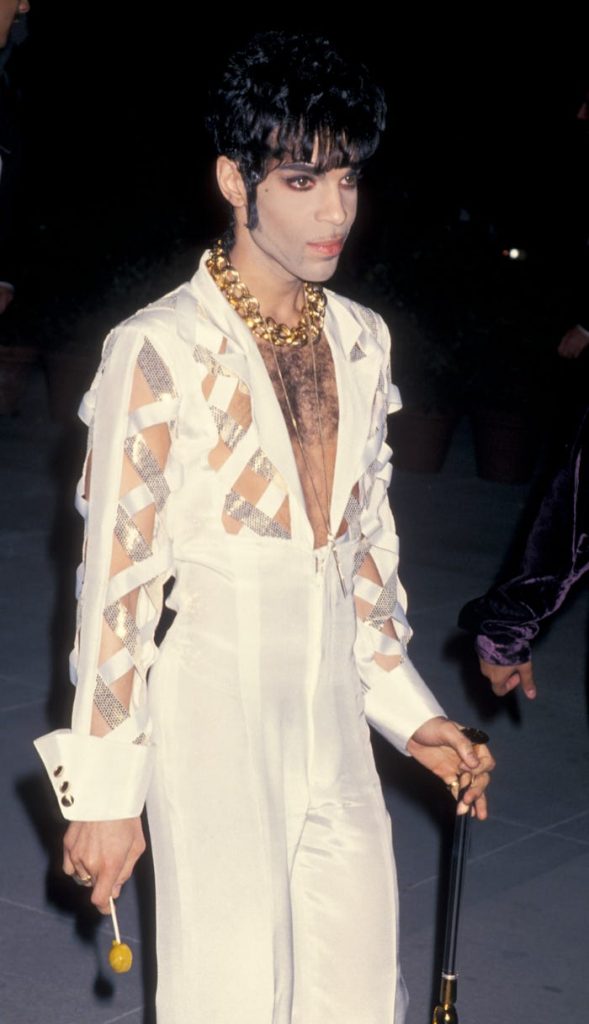 Part of what made Prince so iconic was that he could make just about anything look gorgeously sexy. And in 1994, he wore a sheer white jump suit and a big gold chain. The final accessories included a cane in one hand and a lollipop in the other.
All in all, this is a pretty decent strategy if you don't want to shake a bunch of hands!
Björk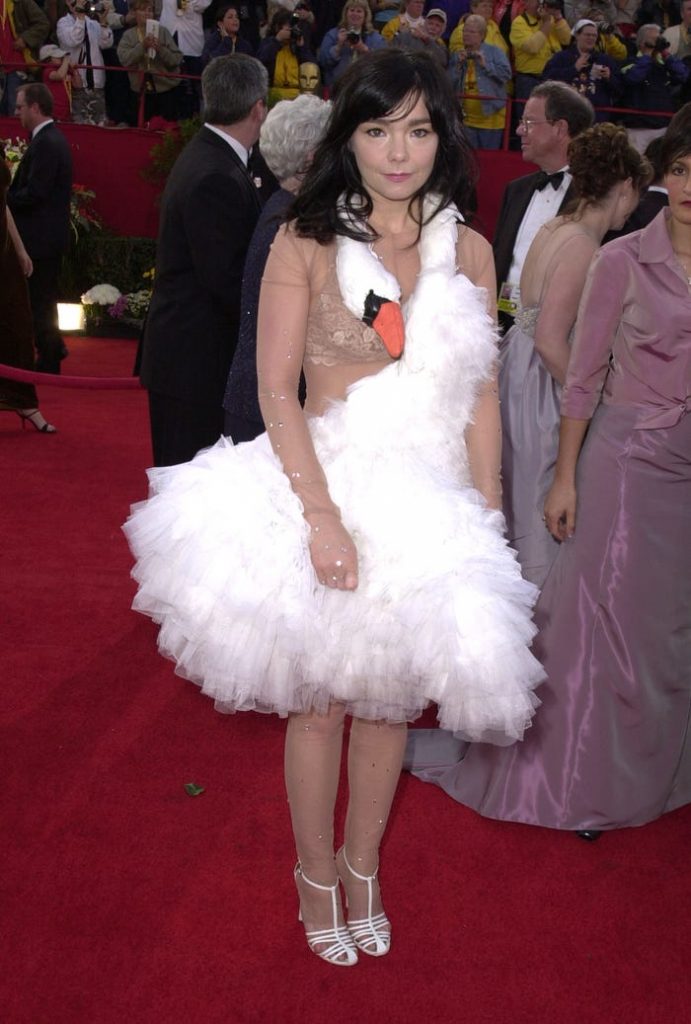 As a musical artist, Björk lives by a simple rule: be anything but boring. And that may explain this stunning 2001 Oscars look. With a swan wrapped around her neck, Björk created a wild look that fans still talk about to this day.