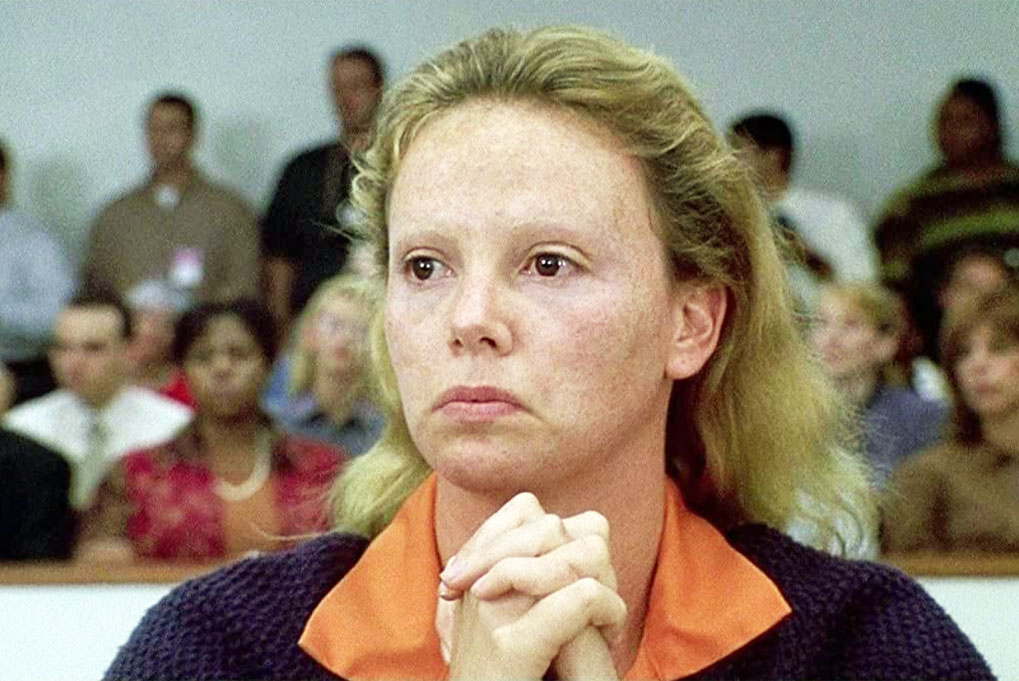 Part of the fun of watching your favorite celeb in a new movie is checking out their new look. After all, some adventurous makeup and a wild wardrobe can show us a side of these celebs we have never seen before.
But sometimes, this goes so far that our favorite actors are completely unrecognizable. Don't believe it? Here are some roles where you'll be lucky to ever recognize the actor playing the part!
Cate Blanchett, 'I'm Not Here'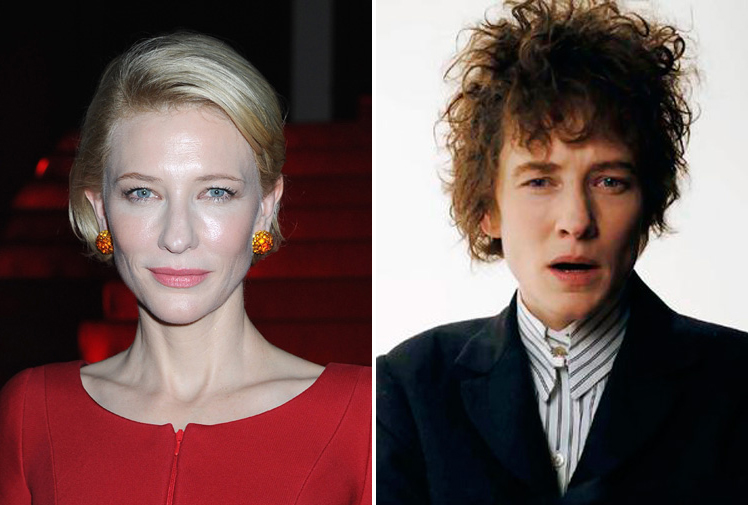 If you've never seen I'm Not Here, the gimmick is that six different actors portray Bob Dylan, in various personas representing him throughout the film. Dylan was portrayed by such acting heavyweights as Christian Bale, Richard Gere, and Heath Ledger. The most impressive performance, though, comes from Cate Blanchett playing "Jude Quinn" and fully embodying Dylan.
John Leguizamo, 'Spawn'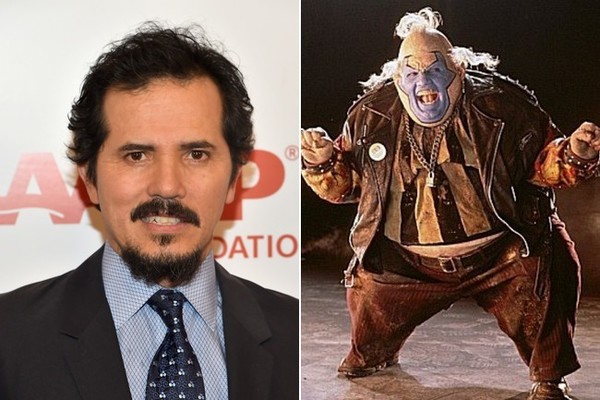 Let's be real: the 1997 Spawn movie was the worst possible adaptation of a pretty cool comic series back before the days of the MCU. There are only so many reasons anyone would ever want to watch this movie, but seeing an unrecognizable John Leguizamo playing the dual role of Clown and Violator makes it worth hitting the "play" button at least once.
Michelle Pfeiffer, 'Stardust'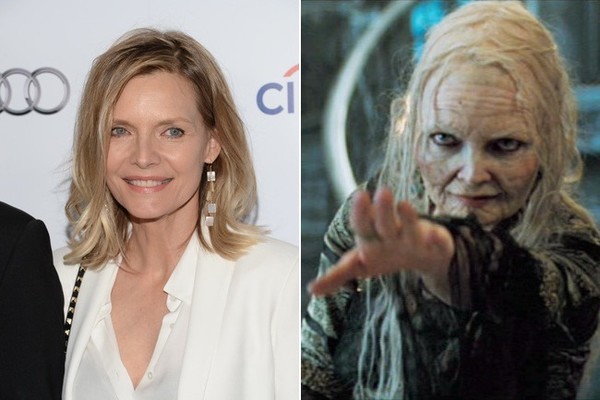 In Stardust (2007), the beautiful Michelle Pfeiffer plays Lamia, the Dark Queen of the Witches. But it looks like the real source of magic came from her makeup and wardrobe teams!
Tom Cruise, 'Tropic Thunder'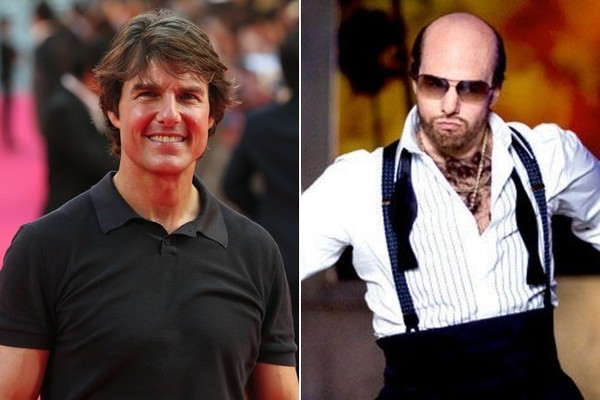 Generally speaking, Tom Cruise is famous in large part due to his boyish good looks, including six-pack abs and a full head of hair. This is why hardly anyone could recognize him as the bald, overweight studio exec Les Grossman in the unforgettable 2008 comedy Tropic Thunder.
Michael Keaton, 'Beetlejuice'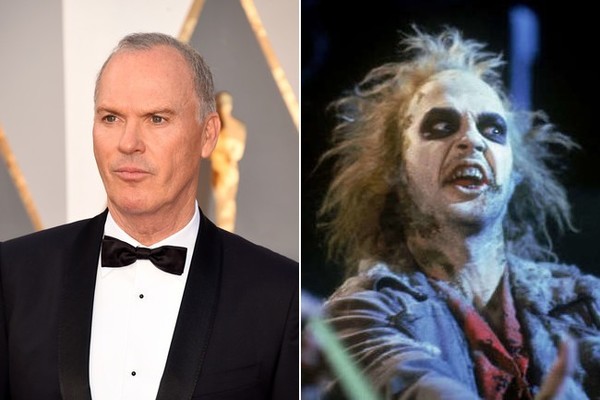 Sometimes, it is mind-boggling to think that 1988's Beetlejuice came out only one year before Michael Keaton stunned us in Tim Burton's Batman. In fact, Batman would make Keaton's face into an icon, but you cannot recognize that face when he plays the rude and crude character of "the ghost with the most," Beetlejuice. For her work transforming Keaton into Beetlejuice, legendary makeup artist Ve Neill won her first of three Oscars.
Christian Bale, 'Vice'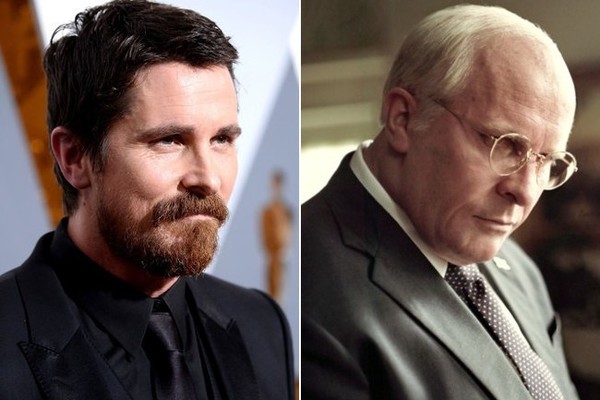 Christian Bale seems to have the superhuman ability to adjust his weight at will. While he became skeletally thin to star in The Machinist years before, he later put on 40 pounds to convincingly portray Dick Cheney in the movie Vice. He also wore a wrap-around prosthetic that covered his neck, cheeks and chin that made him completely unrecognizable as the former vice president.
Gary Oldman, 'Hannibal'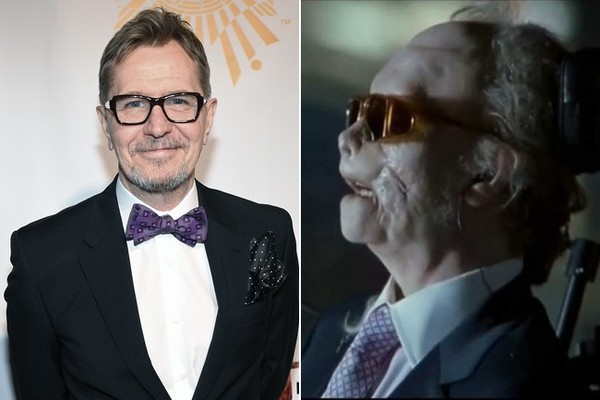 If we're being honest, the Hannibal sequel movies never approached the quality of The Silence of the Lambs. But they had entertaining effects work, including transforming Gary Oldman into an unrecognizable villain when he played the part of Mason Verger.
Kelsey Grammer, 'X-Men: The Last Stand'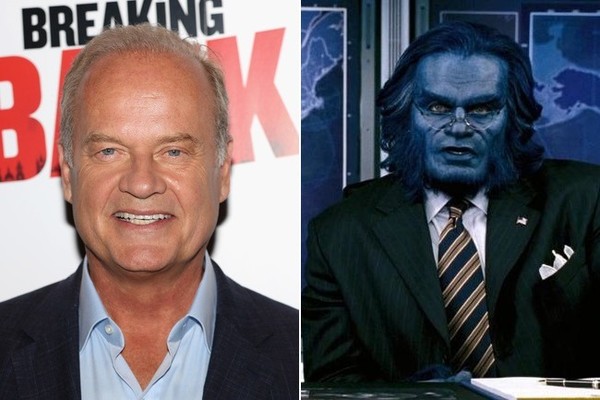 After all those years of Frasier being on the air, it's fair to say that Kelsey Grammer has one of the most recognizable faces in the world. But in X-Men: The Last Stand, Grammar disappears entirely into the brainy (and blue) character of Beast.
Brad Pitt, 'The Curious Case of Benjamin Button'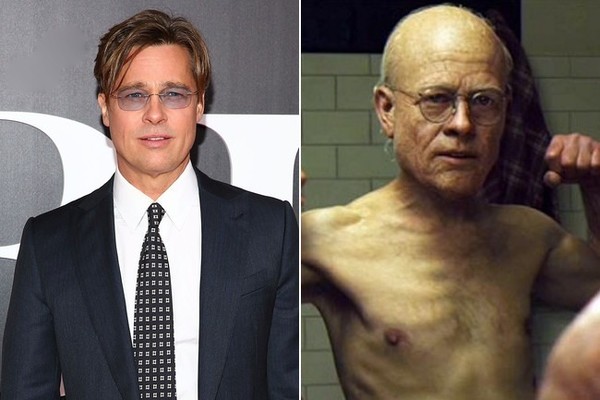 Given the improbable plot about a man who ages backward, we were always destined to see some wild CGI and makeup work in The Curious Case of Benjamin Button. But it doesn't change the fact that you'll be lucky to even recognize Brad Pitt at several different points during this film.
Billy Crystal, 'The Princess Bride'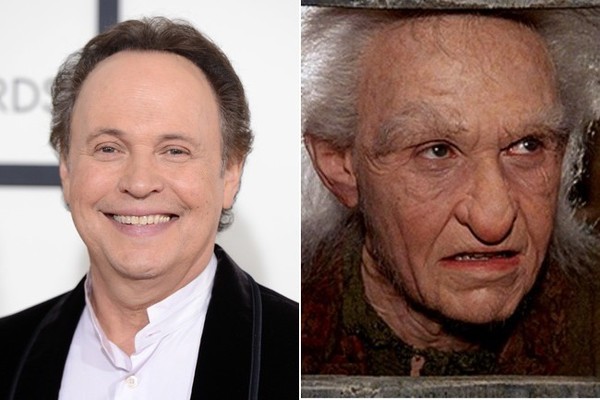 For moviegoers of a certain generation, The Princess Bride is considered one of the finest movies ever made. It is a tour de force of amazing acting performances, including Billy Crystal as Miracle Max. Then again, you'll be lucky to even recognize Crystal beyond all those layers of makeup!
Heath Ledger, 'The Dark Knight'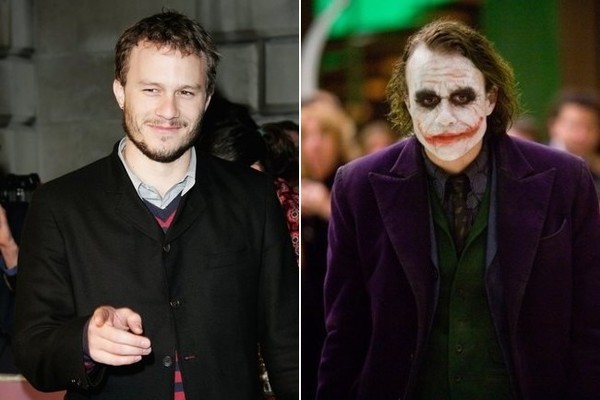 His tragic, untimely death helped cement The Joker as Heath Ledger's most ambitious and celebrated performance. He disappears into the role of the clown-painted criminal mastermind so effortlessly that you soon forget his pretty face was headlining romantic comedies not long before this film.
Willem Dafoe, 'Shadow of the Vampire'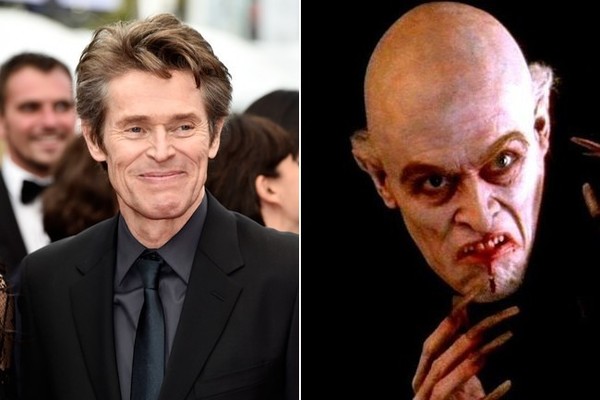 As one of America's most beloved character actors, Willem Dafoe has made a career out of playing unusual and even monstrous characters when needed. Perhaps the best example of this is Shadow of the Vampire (2000), a movie about the making of the classic film Nosferatu that transforms Dafoe into an unholy monster.
Robert De Niro, 'Mary Shelley's Frankenstein'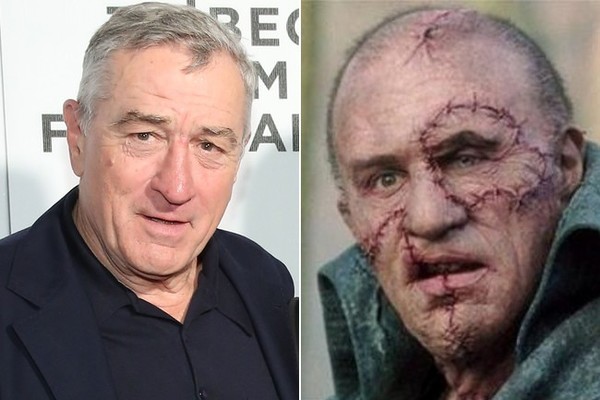 Robert De Niro is fairly easy to spot in most movies. In fact, some critics have pointed out that De Niro is one of those actors who keeps accepting similar roles. But he stepped out of his comfort zone to play the monster in Mary Shelley's Frankenstein (1994).
Charlize Theron, 'Monster'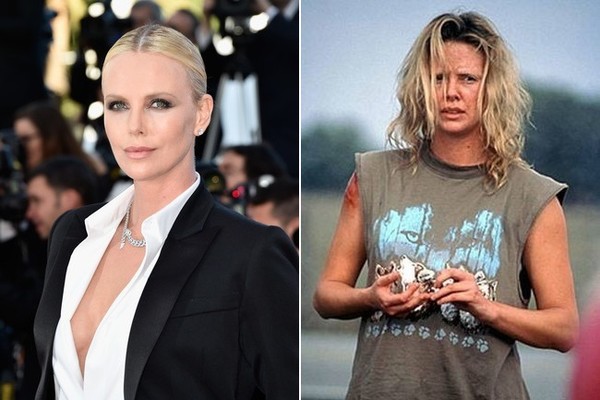 Charlize Theron is considered by many to be one of the most beautiful women in the world. But she underwent a major transformation to play serial killer Aileen Wuornos in Patty Jenkin's 2003 film Monster, which included prosthetic teeth, massive eyebrow plucking, and gaining 30 pounds. Even more impressive than her physical transformation, though, was her acting. She took home the Best Actress Oscar for her performance.
Hugo Weaving, 'Captain America: The First Avenger'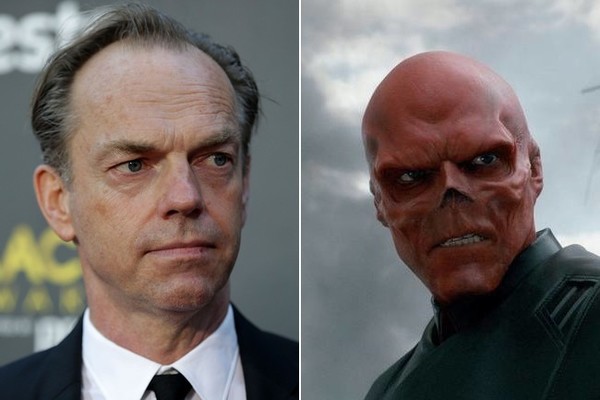 Hugo Weaving didn't exactly love his time playing the Red Skull in the MCU, which is why The Walking Dead actor and impressionist Ross Marquand took over when Red Skull returned in Avengers: Infinity War and Avengers: Endgame, in a voiceover only capacity. But in his one outing as this infamous Nazi villain, Weaving is completely unrecognizable. While CGI was used to digitally remove his nose, the rest of Red Skull's face was actually achieved with prosthetics!
Stellan Skarsgård, 'Pirates of the Caribbean: At World's End'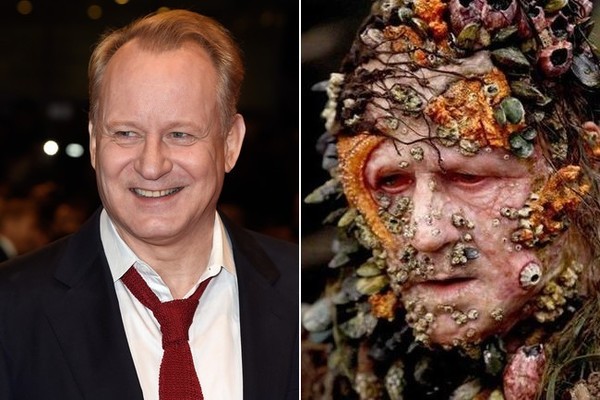 If you recognize Skarsgård in a Disney movie, it usually means you are watching him help out Thor and The Avengers as Professor Erik Selvig. Before that, though, Disney made him into a real monster of a man when he played Boostrap Bill in Pirates of the Caribbean: At World's End (2007).
Christopher Lloyd, 'The Addams Family'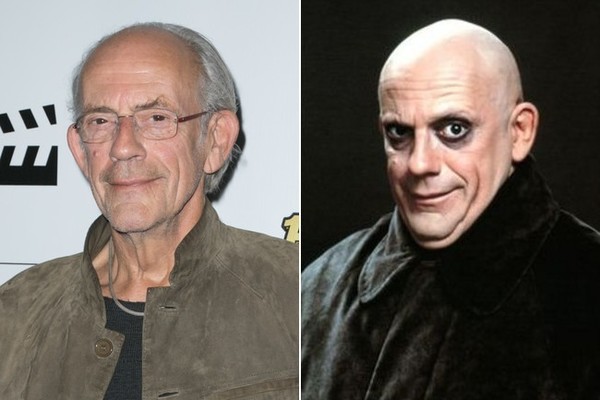 Chances are you remember Christopher Lloyd as being thin and covered with a crazy mane of hair in Back to the Future. But in The Addams Family, he ditches the hair and wears padding to convincingly play the quirky Uncle Fester.
Vincent D'Onofrio, 'Men In Black'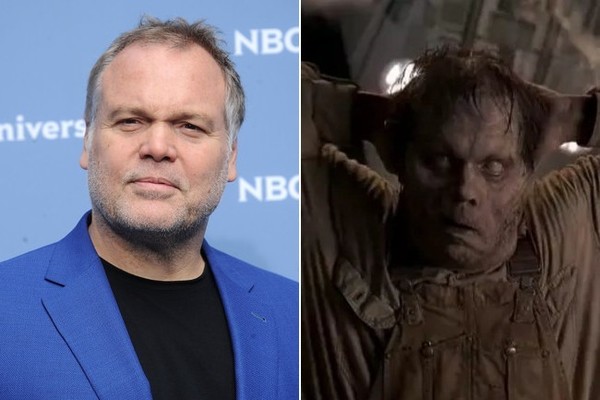 Vincent D'Onofrio deserves some kind of award for being an onscreen chameleon — he seems to look different every time we see him. The best example of this may be his role as Edgar in Men in Black, where an unrecognizable D'Onofrio manages to play the role of an alien learning to walk around inside the body of a human man!
Rebecca Romijn, 'X-Men'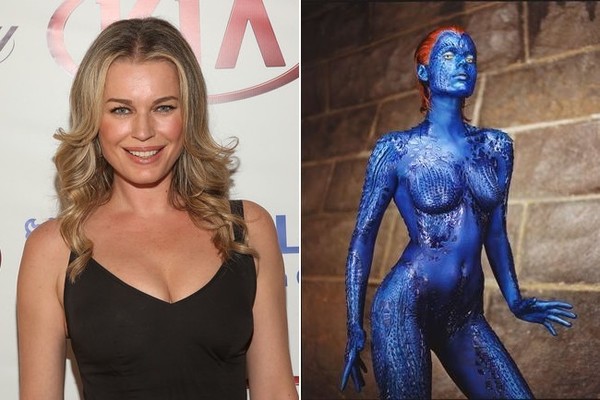 It's hard for statuesque model and actress Rebecca Romijn to disappear in a crowd. But while she's completely unrecognizable as mutant villain Mystique in X-Men (2000) and its sequels, she certainly stands out. Covering Romijn head to toe in blue makeup and prosthetics took nine hours, but was pared down to a "mere" seven hours by the third movie.
Jennifer Lawrence, 'X-Men: First Class'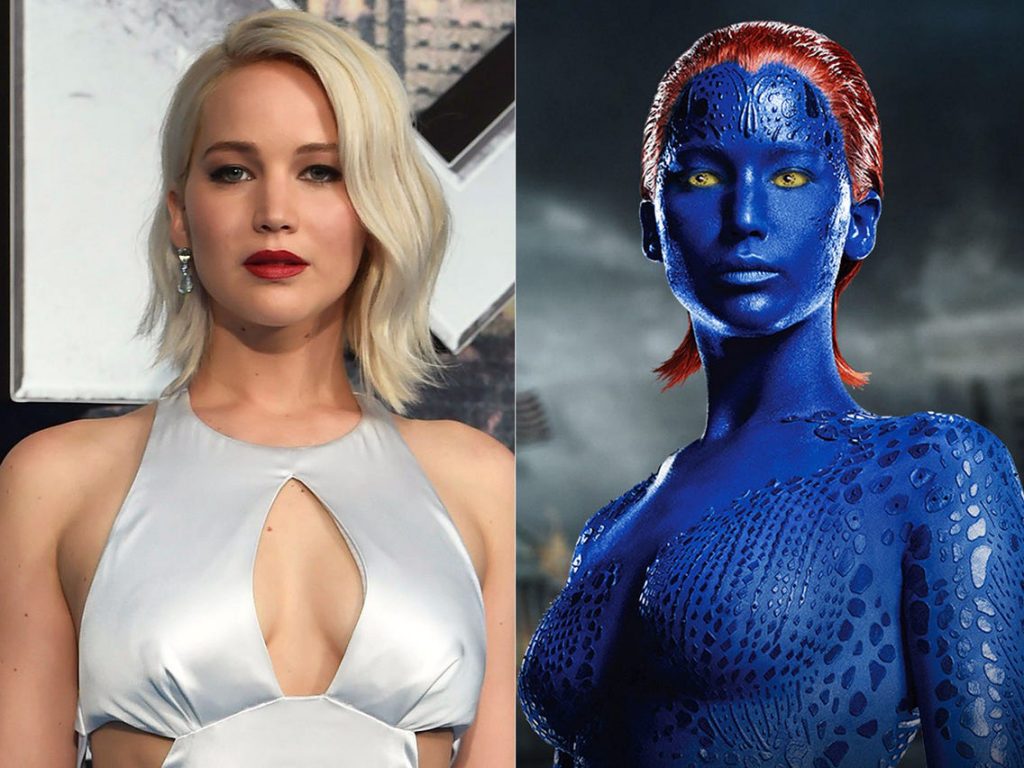 When the X-Men films were rebooted in 2011 with X-Men: First Class, Jennifer Lawrence took over the role of Mystique from Rebecca Romijn. While the makeup process took Lawrence eight hours at first, for X-Men: Days of Future Past (2014), it only took three hours. That's because instead of painting Lawrence's entire body, she got to wear a body suit.