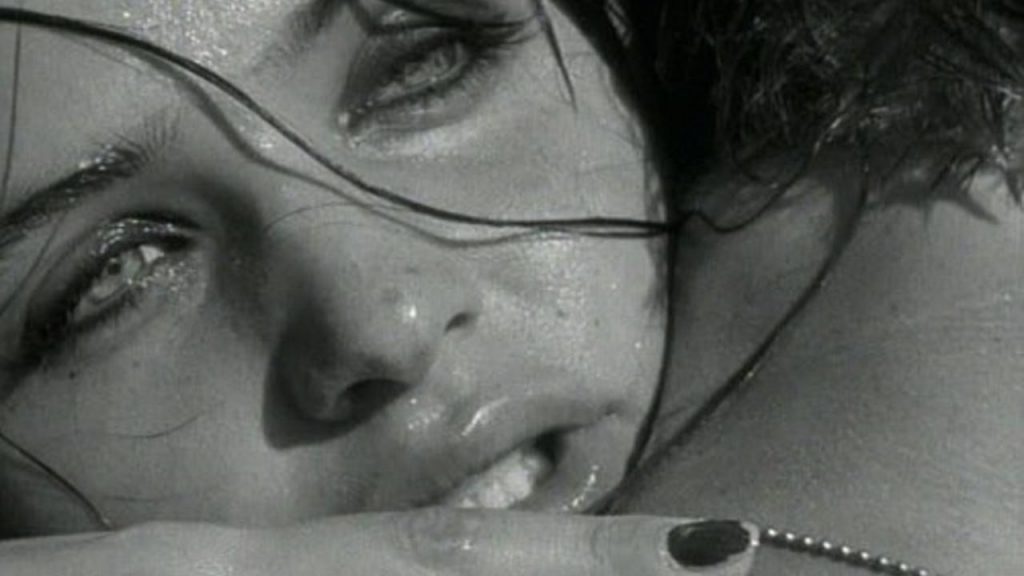 The 1990s were an entire cultural vibe. Most of us were introduced to the internet during an awesome tech boom. But things like internet streaming had not yet disrupted cable, so this was also the prime time to sit around and watch television.
And one thing nobody could stop watching was music videos. Amazing, fan-favorite songs were turned into amazing music videos with breathtaking production quality. But for many fans, it wasn't the production that took their breath away: it was the ladies!
Many of the best music videos starred women who added more than a little sex appeal to a song. In fact, these women left a mark on an entire generation of fans. But what are they doing now, decades later?
To discover the answer, we tracked down what happened to nine of the most iconic music video vixens of the '90s.
Alicia Silverstone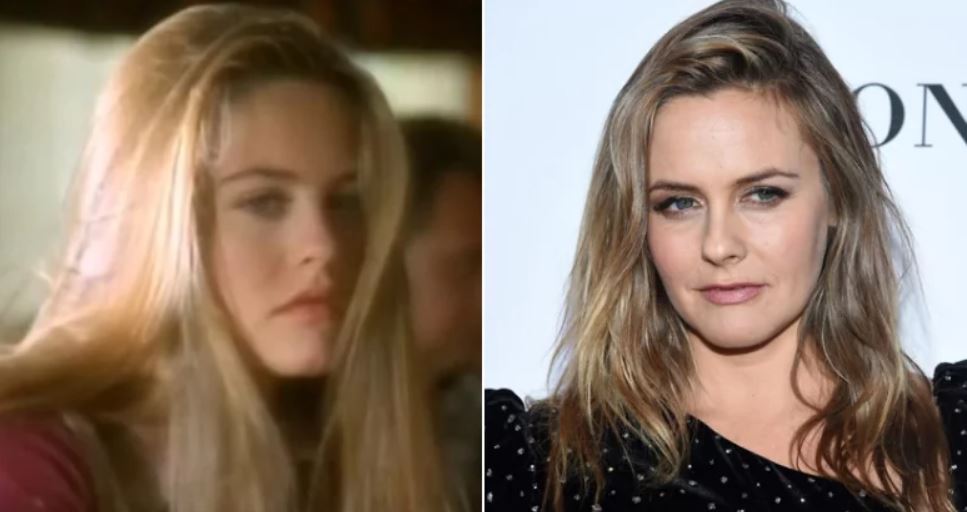 These days, we tend to think of Alicia Silverstone primarily as a movie actress thanks to her iconic turn in films like Clueless. But many first saw her as the leading lady in three different Aerosmith music videos: "Crazy," "Cryin'," and "Amazing." But now that the music video days are behind her, what has Silverstone been up to?
Silverstone never really left acting. Recently, she starred in The Baby-Sitters Club TV show and did voice work for The Masters of the Universe: Revelation on Netflix. Although to make every '80s and '90s kid feel super old, she voiced He-Man's mother (Silverstone all grown up? As if!). When not acting, though, Silverstone finds time to advocate for different vegan and animal rights causes.
Bobbie Brown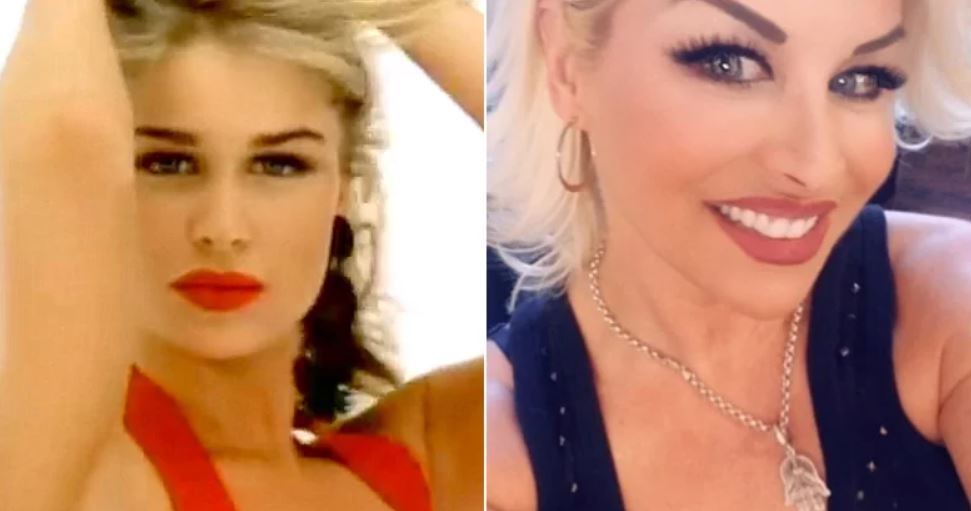 If you bring up Bobbie Brown in conversation, you'll probably get some confused looks. That's because people may think you're talking about the singer Bobby Brown or maybe even the makeup mogul Bobbi Brown. But to jog their memory, all you have to do is show them the music video for Warrant's "Cherry Pie," featuring Brown in a red halter top, sucking down cherries and sometimes dropping cherry pie into her lap.
But what has Brown done since making our jaws drop in hair metal music videos? She ended up marrying and divorcing Warrant singer Jani Lane between 1991 and 1993, and the two have a daughter together. She began acting, usually in bit parts as (what else?) a distracting blonde bombshell. However, she capitalized on her fame by eventually joining the Canadian TV show Ex-Wives of Rock.
Helena Christensen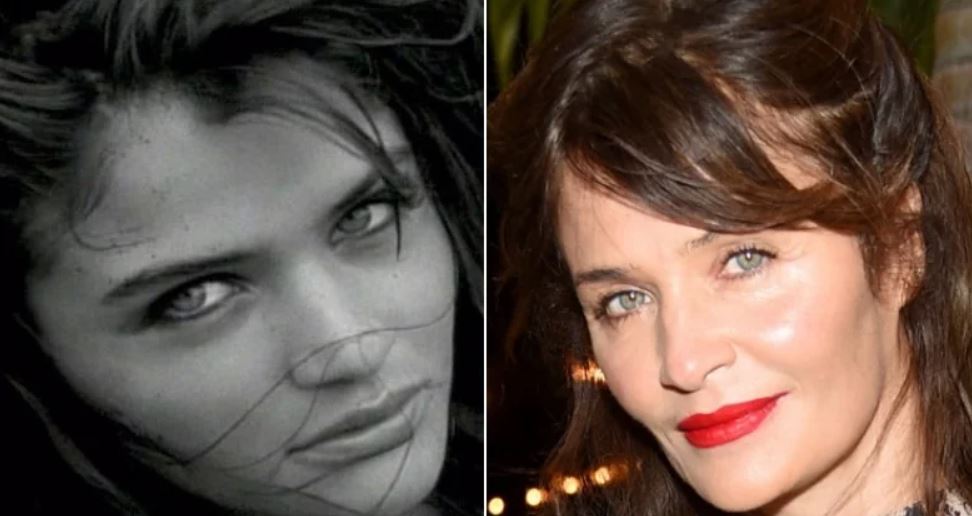 Even to music video connoisseurs, there is nothing quite like the music video for Chris Isaak's "Wicked Game." Thie video basically personifies sex, showing us a sexy Isaak making out with an even sexier Helene Christensen. She was a supermodel at the time, and her sexy star power shone through very clearly on this black-and-white music video.
Since then, she has starred on the cover of many magazines and modeled for high-profile companies like Victoria's Secret. Christiansen also found the time to date some pretty surprising guys, including Walking Dead's Norman Reedus and even Leonardo DiCaprio.
Christensen ended up having a son with Reedus. In addition to raising that son, she found time to start a chic Manhattan boutique named (somewhat confusingly) Butik.
Stephanie Seymour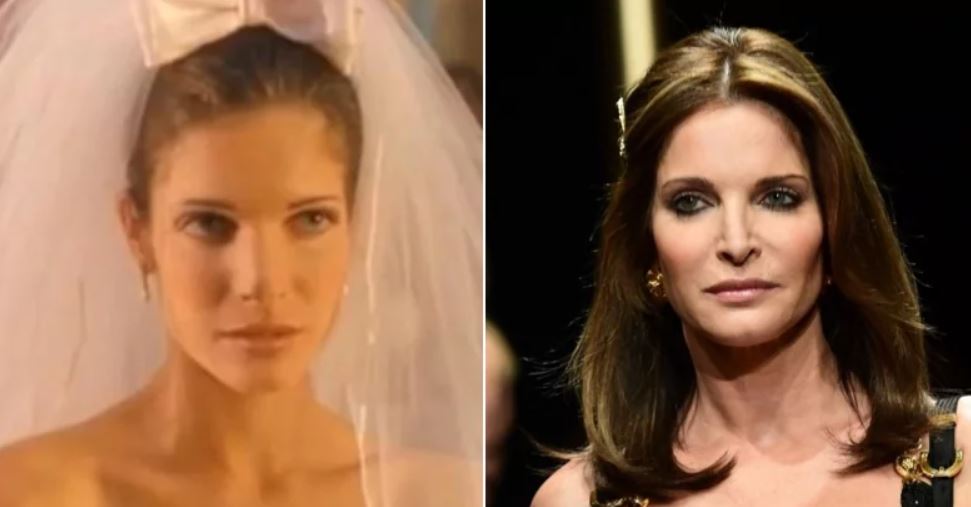 If you're a big Guns 'N Roses fan, Stephanie Seymour needs no introduction. She starred in several of the band's most iconic music videos to help promote Use Your Illusion I and II. In those videos, we see her character alternate between fighting and loving singer Axl Rose.
Weirdly, that served as a preview of her real life. Seymour dated Rose between 1991 and 1993, but there were ugly accusations of domestic abuse and even a lawsuit over her allegedly stealing jewelry from Rose. Afterward, Seymour was a popular supermodel, eventually becoming the spokesmodel for Estée Lauder in 2014. And if you should happen to be shopping at Barney's department store, you can buy some products from her innovative lingerie line, Raven & Sparrow.
Dana Patrick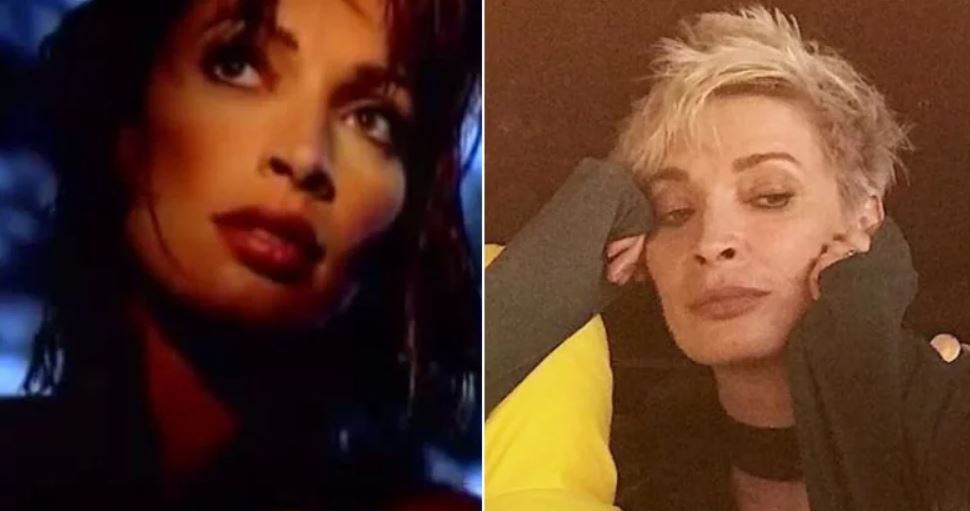 The story of supermodel Dana Patrick's most famous music video is a little confusing. She starred in Meat Loaf's "I'd Do Anything For Love (But I Won't Do That)" as the smoking hot female lead. Many fans assumed she was a singer, but it turned out Patrick was only lip-synching the words of the actual singer, Lorraine Crosby.
Patrick, a supermodel, leveraged the success of this video (her first onscreen appearance, if you can believe that) to star in another Meat Loaf video: "I'd Lie for You (And That's the Truth)." Afterward, she had a brief turn as an actor, appearing in small parts on everything from Seinfeld to Two Guys, a Girl, and a Pizza Place.
These days, both acting and modeling are in her rearview mirror. Patrick now runs a Los Angeles-based photography business. We can only imagine her music videos are a great resume for her ability to shoot an awesome photo!
Janine Lindemulder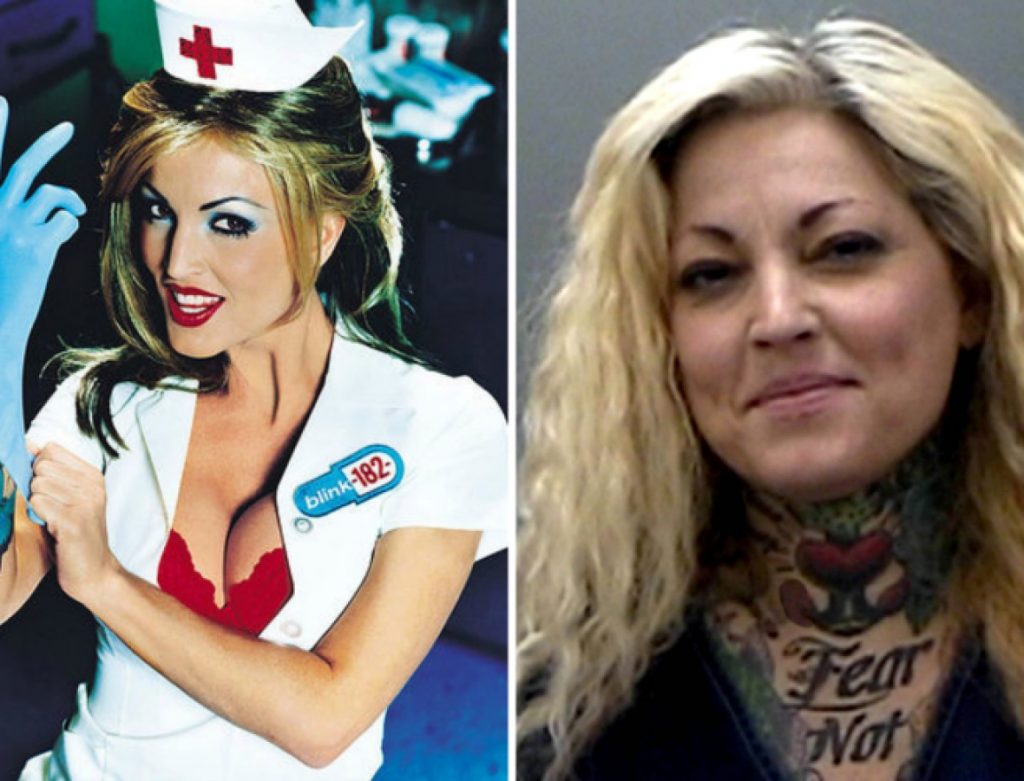 Many of the vixens on this list had their careers defined by certain music videos. But to Janine Lindemulder, the music videos were just a break from her original career.
If her name doesn't ring a bell, Lindemulder portrayed the sexy nurse on the cover of Blink 182's classic album Enema of the State. She also appeared in their music video for "What's My Age Again?" Before this, Lindemulder was a prolific adult film actor of the early 1990s. She took a break from that shortly after to raise a child and teach kindergarten.
A few years after that, though, she returned to the world of adult films. She also found romance and legal trouble all rolled into one. That's because Lindemulder married Jesse James in 2002 and was in jail a year later for assaulting the man!
Lori Elle and Robia LaMorte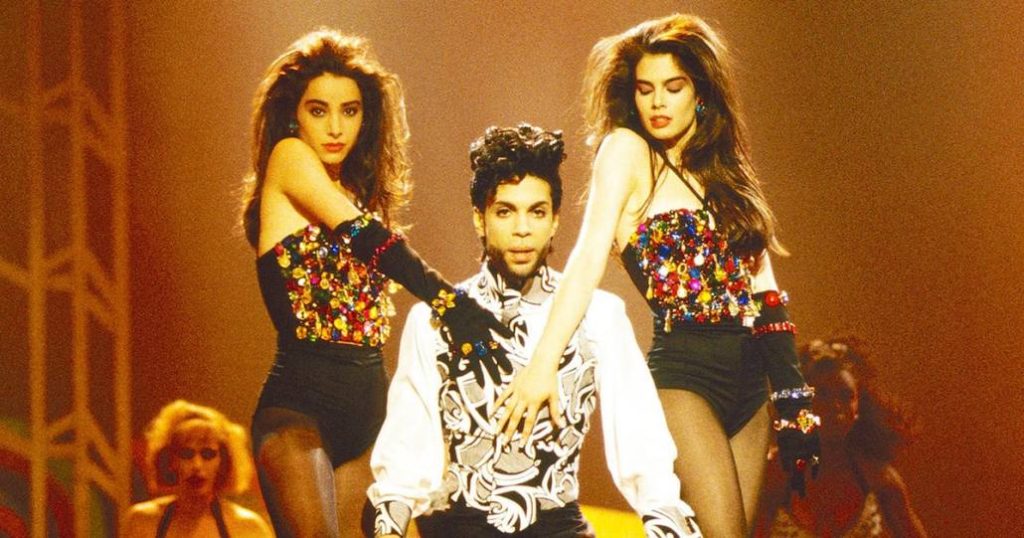 Prince in his prime had an interesting creative process: he loved to surround himself with female muses. It was a bit of a win/win: they helped The Purple One create epic songs and music videos, and he helped launch their careers. The singer originally wanted to work with female twins for his Diamonds and Pearls album, but ended up going with Robia LaMorte (who had auditioned for his "Cream" video) and dancer Lori Elle (an unrelated woman who bore enough of a resemblance to LaMorte).
It was settled: Lori Elle (later Lori Werner) became Diamond and Robia LaMorte (later Robia LaMorte Scott) became Pearl, and they starred in four iconic Prince videos: "Gett Off," "Strollin'," "Cream," and "Diamonds and Pearls." Later Lori Elle returned to dancing and Robia LaMorte turned to acting, and she is arguably best known for her role as Jenny Calendar in Buffy the Vampire Slayer. Later, LaMorte dedicated her life to Christian ministry…a bit ironic since, in Buffy, her character was a "techno-pagan."
Betsy Lynn George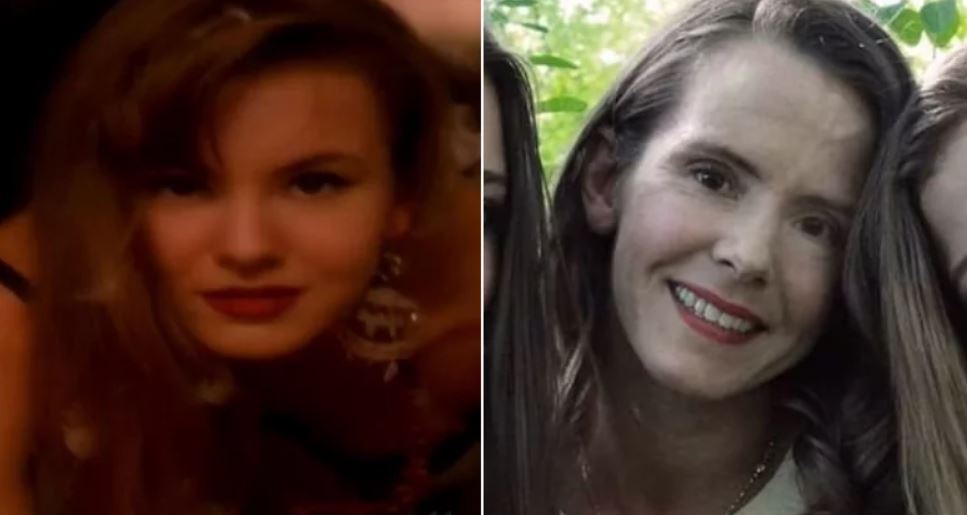 Betsy Lynn George's most famous role occurred due to a motorcycle accident. When Billy Idol was injured and needed to shoot the "Cradle of Love" music video, he knew he couldn't be very mobile. So video director David Fincher came up with the idea of Idol being inside an animated picture frame while ogling a sexy young lady.
That lady was Betsy Lynn George, a department store model whose career had previously been limited to foreign ads and bit parts in shows like Baywatch. She likely hoped "Cradle of Love" (a video that famously portrayed her writhing in a bed) would supercharge her acting career, but that never really happened: it was still all bit parts, often in terrible films like the late-night shlock classic In the Heat of Passion II: Unfaithful.
Eventually, she had an autistic son and went to college in her 30s to help learn more about his condition by studying psychology. Her life later came full circle when she starred in a successful short film, "Occurrence at Mills Creek," in 2019 and starred in its feature-length remake one year later.