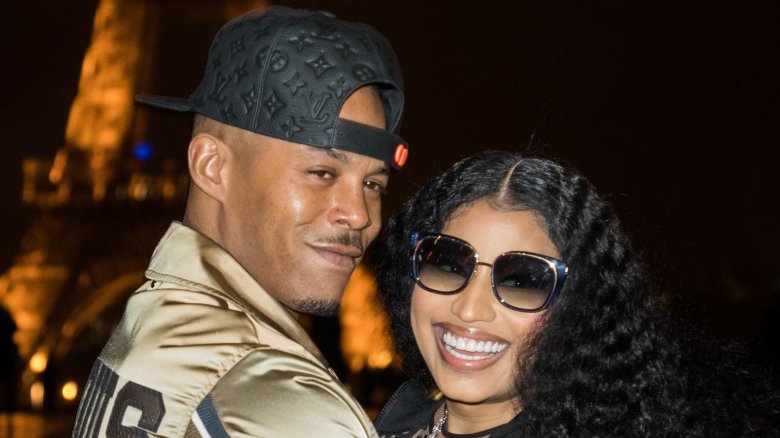 The world is full of controversial celebrity relationships. But few are as controversial as the relationship between rapper Nicki Minaj and music professional Kenneth "Zoo" Petty.
Fans have criticized Minaj for the relationship due to Petty's criminal record. Petty was convicted of attempted rape in 1995, spending four years in prison and ending up on the sex offender registry. He was also convicted of first-degree manslaughter in 2006 over a 2002 shooting, to which he plead guilty. He was sentenced to a decade in prison but only served seven years before being released in 2013.
But in spite of the criticism, Minaj has stood by her man. In a since-deleted comment on Instagram in 2018, she claimed that the rape allegations against Petty came from a consensual relationship when he was a teenager. That same year, Minaj seemed to defend Petty, tweeting, "No one on social media has ever sinned. They are all perfect."
Still, Minaj called Petty her "soulmate" in 2019, and they went on to get married and have a baby. But how did this relationship end up here? We've got the full timeline of Nicki Minaj and Kenneth Petty's relationship.
1998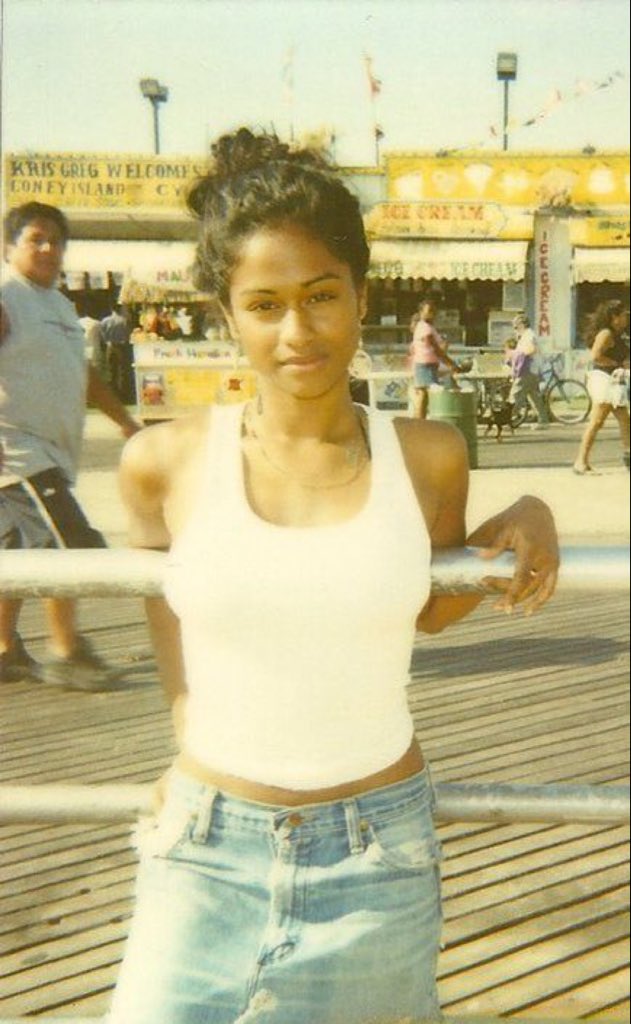 Nicki Minaj says she and Kenneth Petty met and even dated when she was only a teenager. "He's known me since I was 14," she said on her Apple Beats1 talk show Queen Radio, although in other interviews she's claimed they've known each other since she was 17. "There's a different level of passion and friendship with him."
After breaking up with Petty in her youth and rising to fame, Minaj had a series of high-profile relationships, including dating rappers Safaree Samuels, Drake, Meek Mill, and if rumors are to be believed, Eminem and Nas.
But eventually, Minaj, 38, found her way back to Petty, 43.
December 2018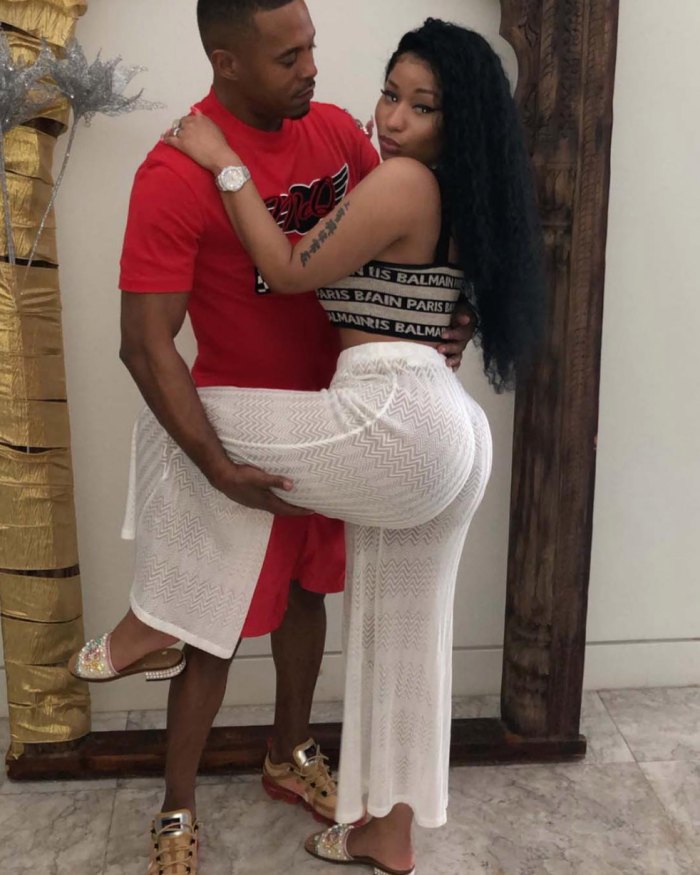 Eventually, Minaj and Petty found their way back into a relationship, which became known in December 2018. That's when Minaj posted photos to Instagram showing the two cozily celebrating her 36th birthday. And she captioned the photos with some lyrics from Adele's "Hello," writing: "Did you ever make it out of that town where nothing ever happens?… it's no secret… that the both of us… are running out of time."
December 2018
Soon, Minaj's Instagram followers criticized her relationship with a registered sex offender. But she posted some sexy photos with him to IG along with this message: "He was 15, she was 16 … in a relationship. But go awf, Internet," she wrote. "Y'all can't run my life. Y'all can't even run y'all own life. Thank you boo."
December 2018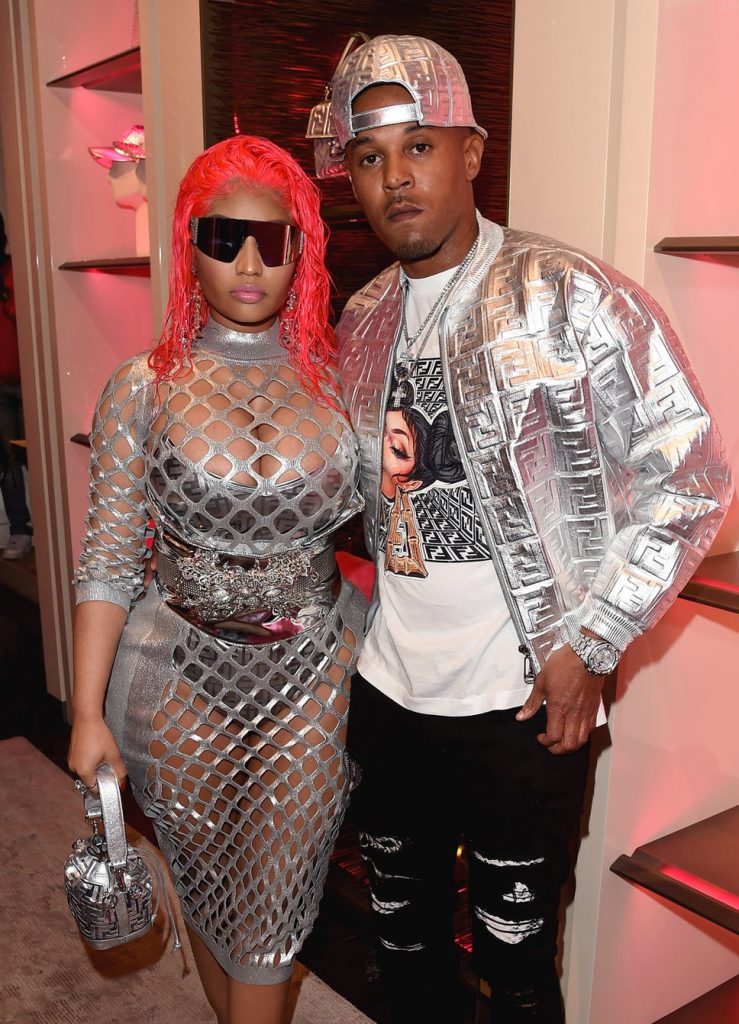 That same month, an Us Weekly story confirmed that Minaj and Petty have a long romantic history. One source claimed they "dated when she was a teenager, before she was famous," and, "They linked up when she handed out turkeys for Thanksgiving in her hometown."
December 2018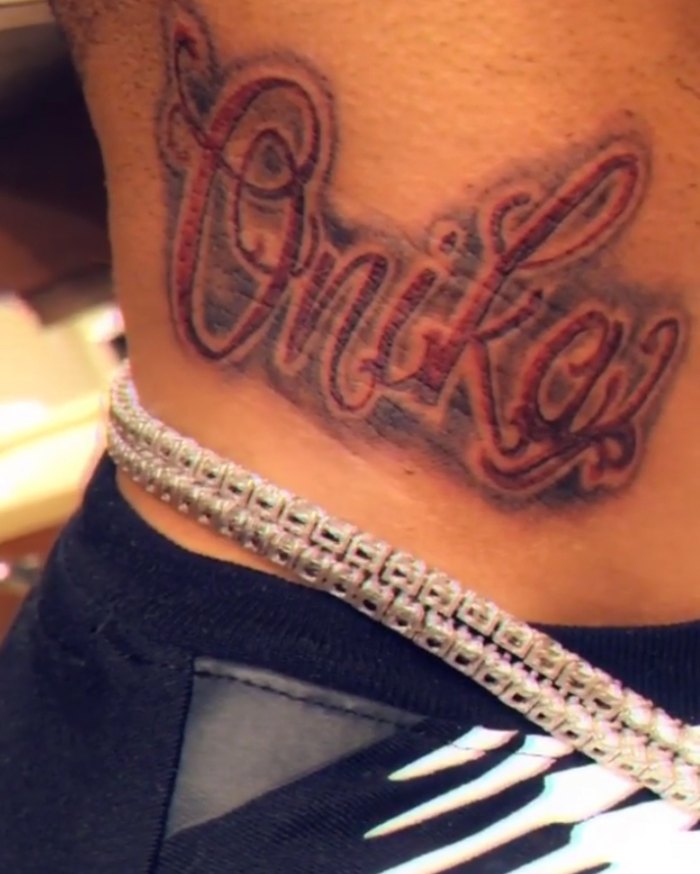 Things seem to be getting serious! Minaj posted about Petty getting his first tattoo, and it was a large tattoo of her real name: Onika. Posting an Instagram video of the tattoo, Minaj left this comment: "Did ya tat hurt zaddy? his first tat. Frontin like it didn't sting #Onika #HeavyOnIt #SuperSleezy."
December 2018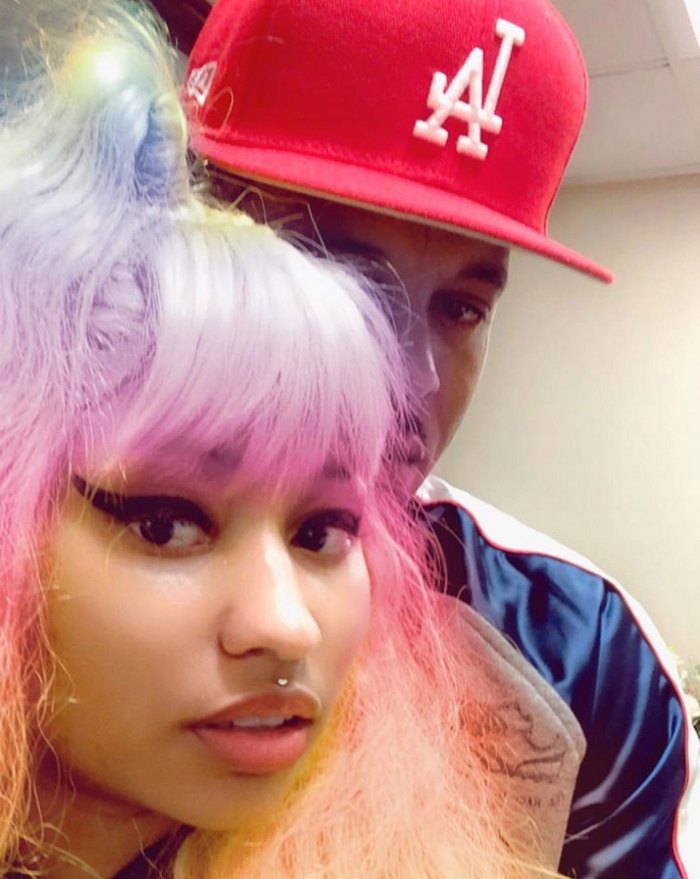 As the couple's relationship hits breakneck speed, sources tell Us Weekly that the two are thinking about having kids. And, perhaps most importantly, that Minaj "really believes that he has changed since his troublesome days, but some of her friends are still a bit wary."
January 2019
The couple revealed they can be cute and kinky at the same time. In early 2019, Minaj posted an Instagram video showing Petty licking her feet in a hot tub. It was captioned "Fendi PINK on. Chun-Li links on," complete with tongue and foot emojis.
January 2019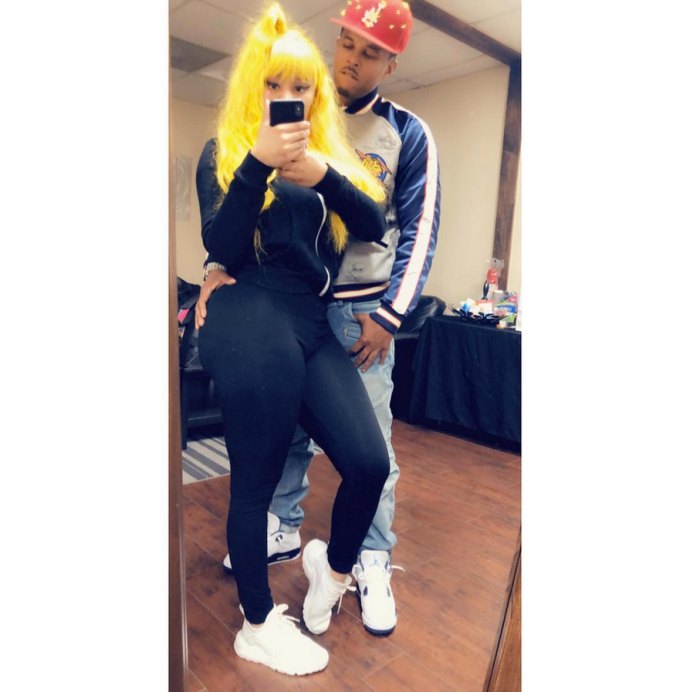 Is there such a thing as "TMI" when it comes to Nicki Minaj? During an intense Q&A session with her fans on Twitter, she said that she and Petty were having sex three to four times a night on average. And, she confirmed that the two have known "each other since we were very young kids in the hood … B4 the fame & fortune," before adding, "But anyway, timing is everything."
February 2019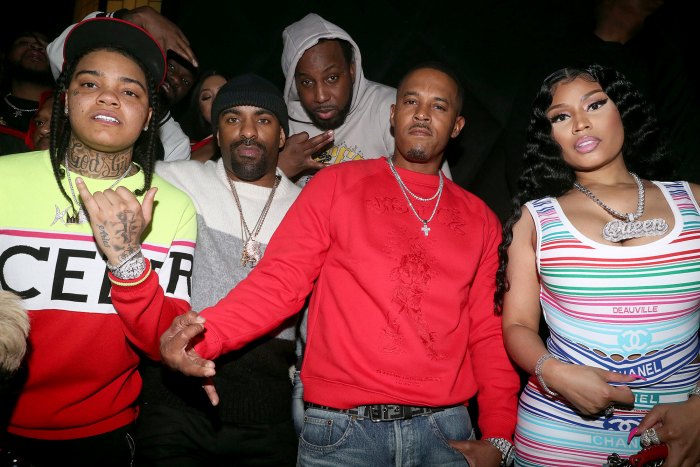 Minaj and Petty are quite comfortable being seen out and about as a couple. In February 2019, they attended a Hollywood birthday party of a friend along with rapper Young M.A.
March 2019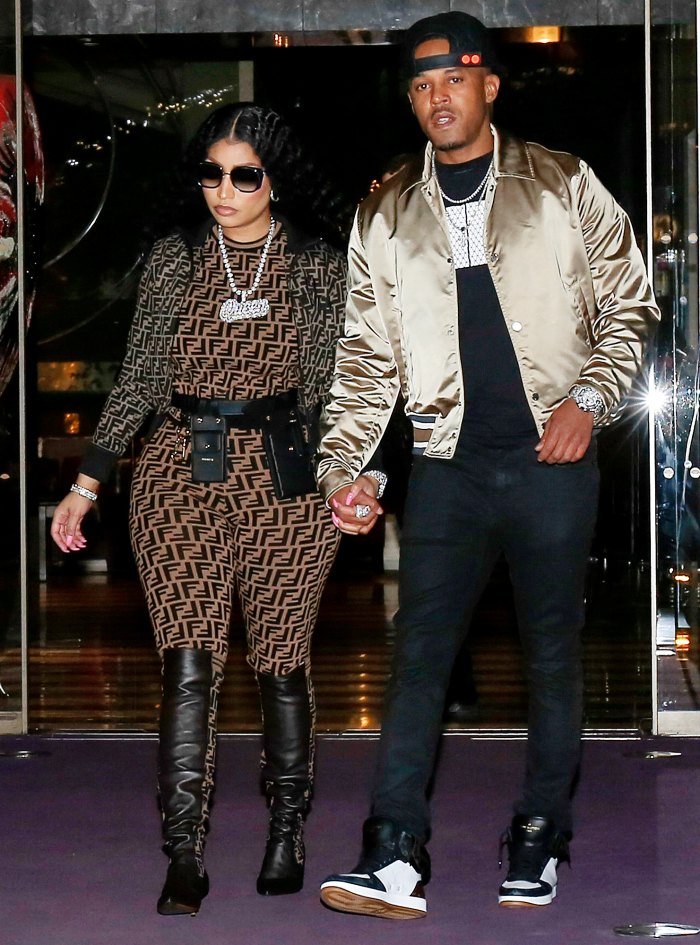 In March 2019, Minaj made a Freudian slip during a broadcast of her Queen Radio show on Beats 1, calling Petty her "husband" before they actually got married.
"Every night when I get out of the shower, my husband takes this really good lotion that we just bought, and he massages my feet and rubs them, and he rubs each toe individually, and the heel and the ball of my foot, and he does it all."
Clearly, Minaj saw Petty as husband material by this point.
June 2019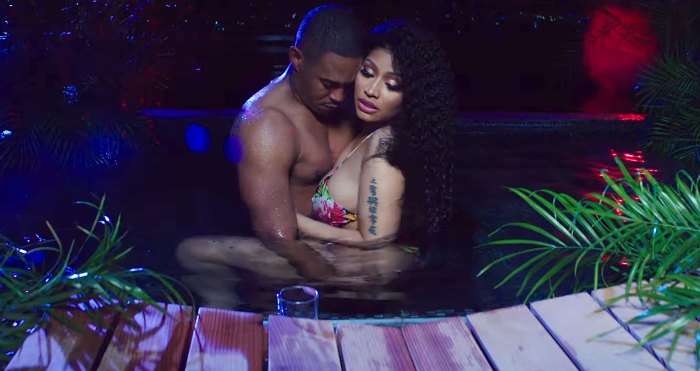 Minaj and Petty's relationship is now more public than ever before! Petty made an appearance in Minaj's video for her single "Megatron." In the video, he is shirtless and she is seductively twerking on him. This same month, she revealed to Queen Radio listeners that the two had obtained their marriage license.
June 2019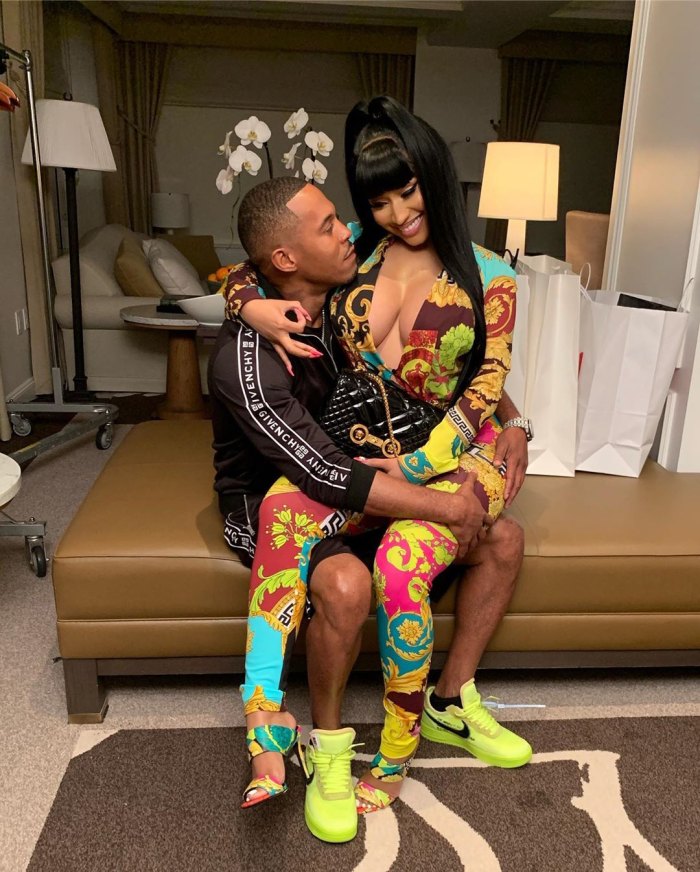 Sometimes, the couple's social media feed is simply sweet. Minaj rounded out June 2019 with Instagram photos of her and Petty cuddling.
July 2019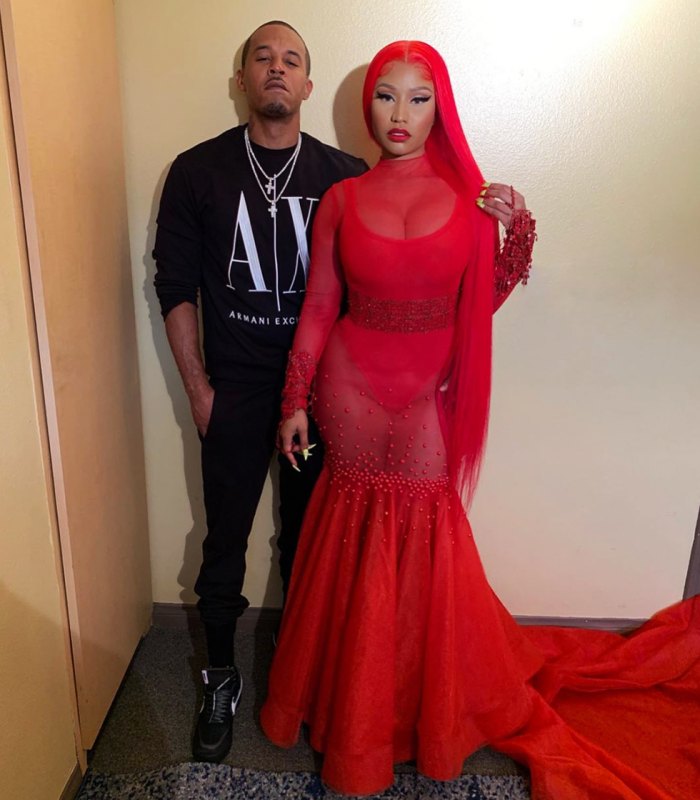 Nicki Minaj is the master of combining hot styles and cool phrases. In July 2019, she posed with Petty while wearing a killer red dress. And she captioned the Instagram post of this with, "I remember when I cried like 'why me?' Now I wouldn't Exchange my life for Armani."
July 2019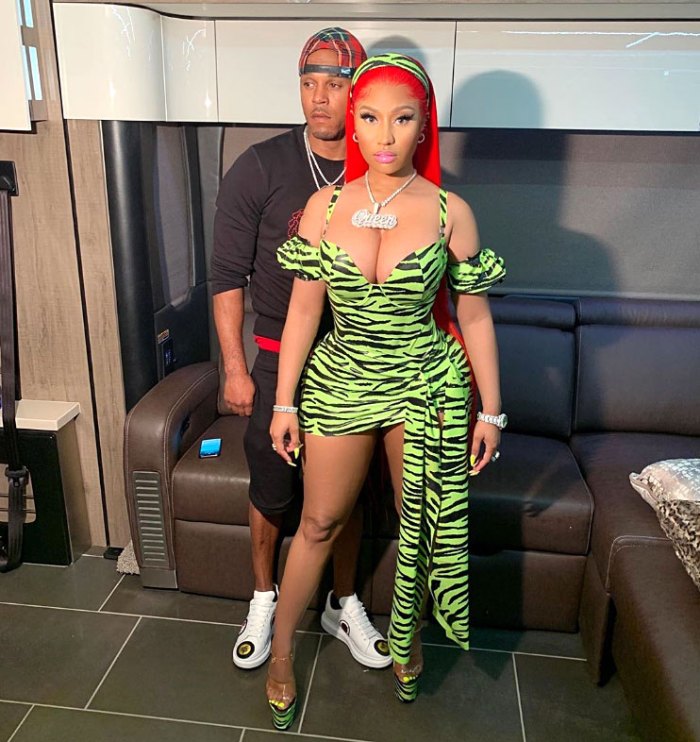 While the Minaj and Petty snagged a marriage license previously, they let it expire before they could get married. In July of 2019, they picked up a second one, and Minaj effectively started the countdown by telling Queen Radio listeners they now had 90 days to get married. But she wasted no time changing her Twitter handle to Mrs. Petty.
October 2019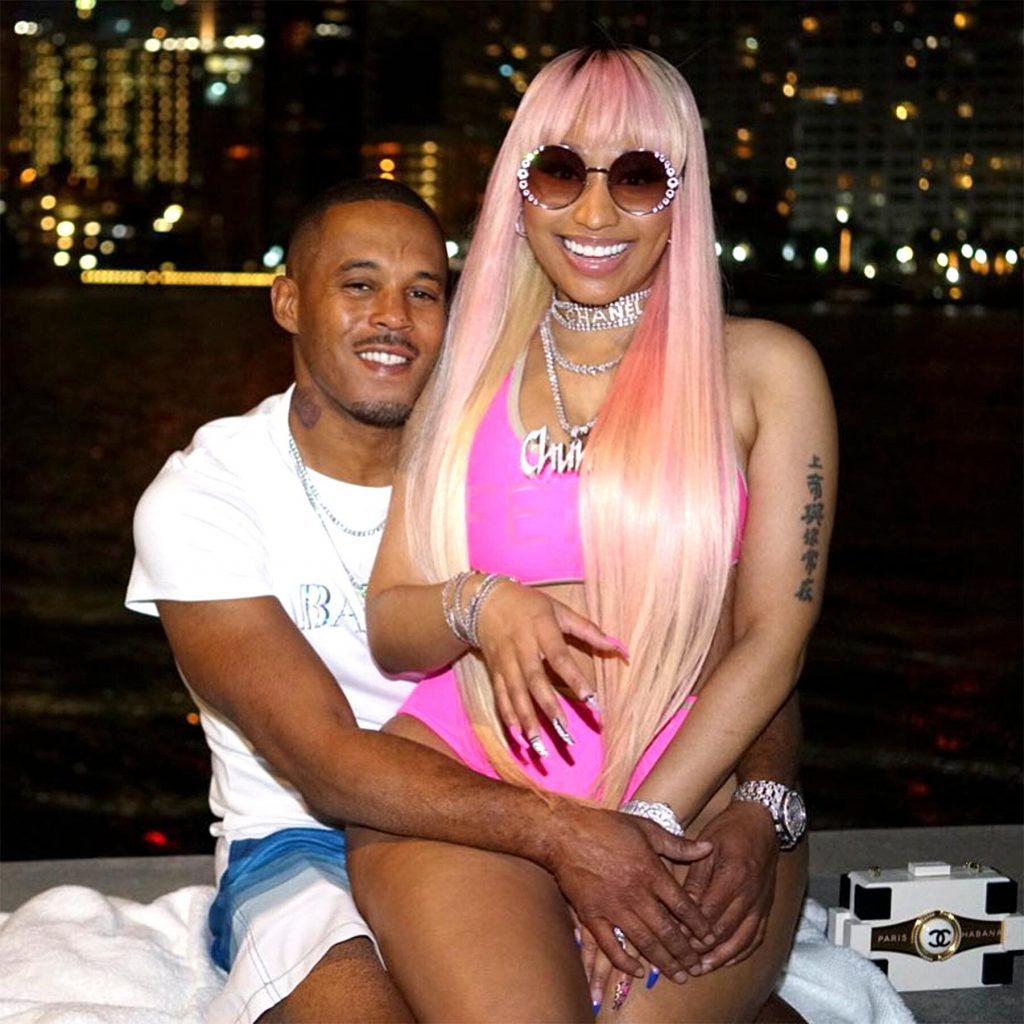 It's official! In October 2019, Minaj and Petty got married. Minaj made the announcement with an Instagram video of "Mr." and "Mrs." baseball caps and coffee mugs along with the caption "Onika Tanya Maraj-Petty 10•21•19."
January 2020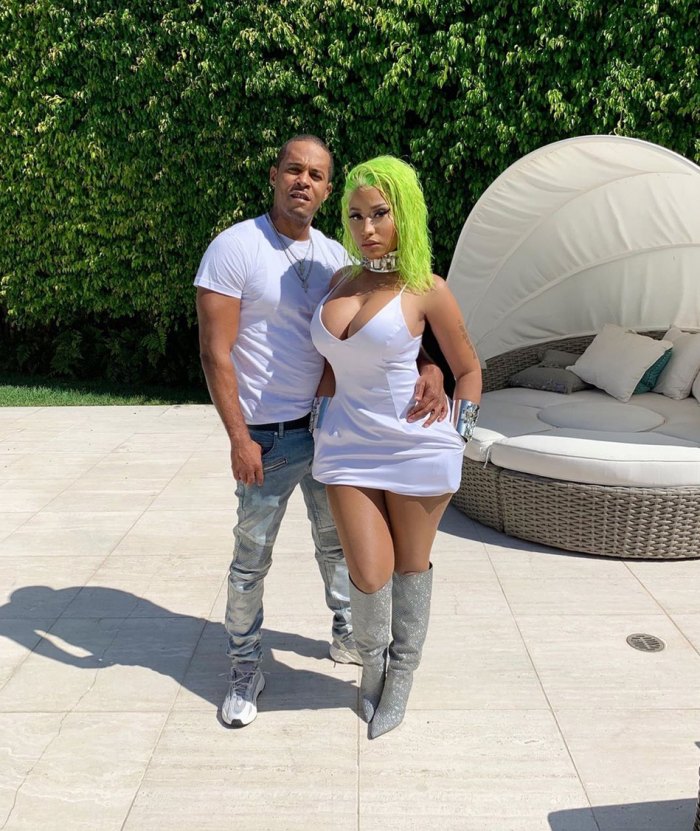 Sometimes, the biggest dramas in relationships come from other people. In January 2020, Minaj and Petty got into a public shouting match with her ex, rapper Meek Mill, outside of an LA clothing store. Later, the beef continued online.
February 2020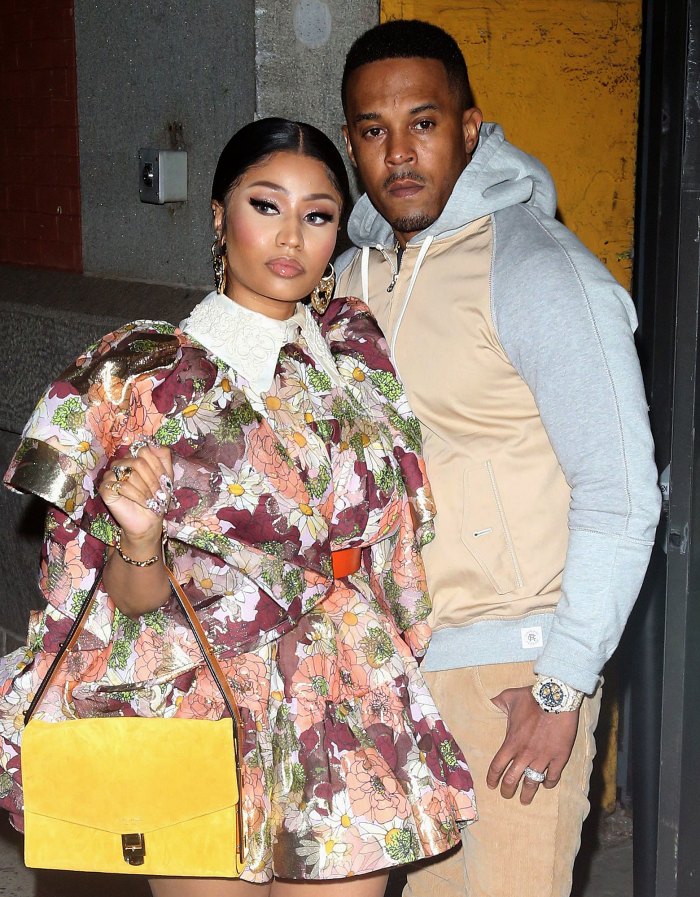 Minaj often gets very real on Queen Radio. And in February 2020, she heaped tons of praise on Petty. "Whenever I'm down, I can have one conversation with my husband and it will get me back where I need to be mentally," she said. "He's been a really great force in my life. I've known him since I was 17, and I feel a level of comfort with him that I hadn't felt before to just be myself and to share who I am."
February 2020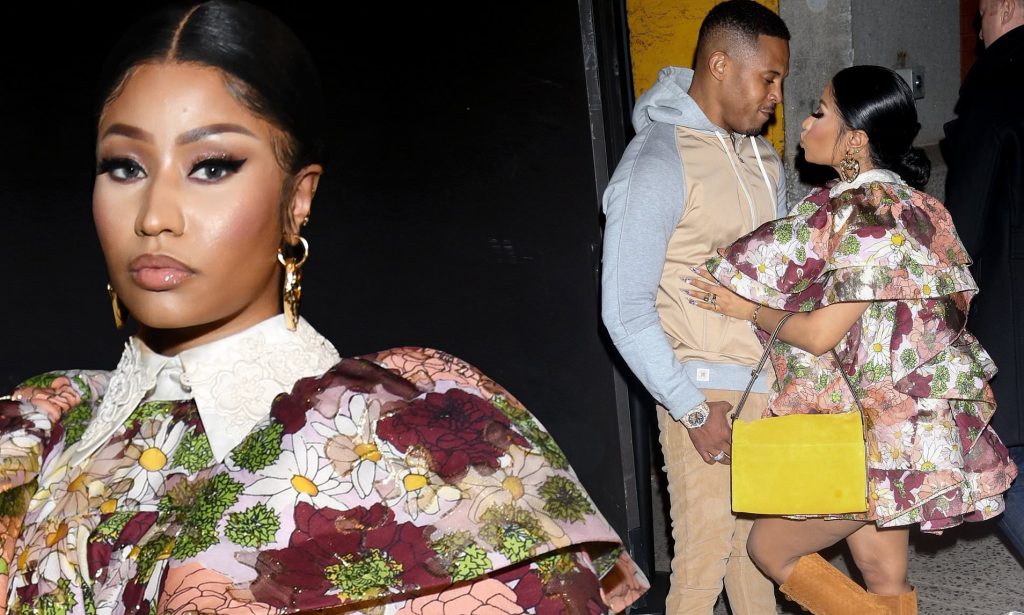 Shortly before COVID-19 ground the world to a halt, Minaj and Petty went to the Marc Jacobs show during New York Fashion Week in February 2020. She shared an Instagram video that showed off both their front row seats and their extremely public displays of affection.
July 2020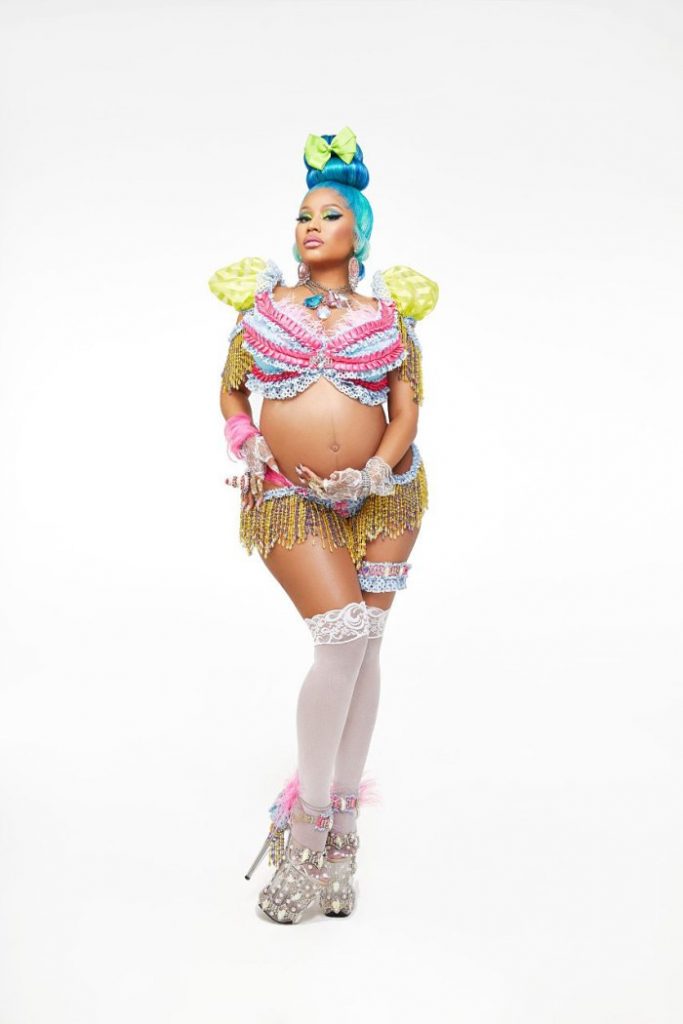 Fans had been circulating rumors that Minaj would be having a child since she first hooked back up with Petty. But in July 2020, she confirmed her pregnancy with an Instagram post of herself holding her baby bump. The caption was nice and simple: "#Preggers."
September 2020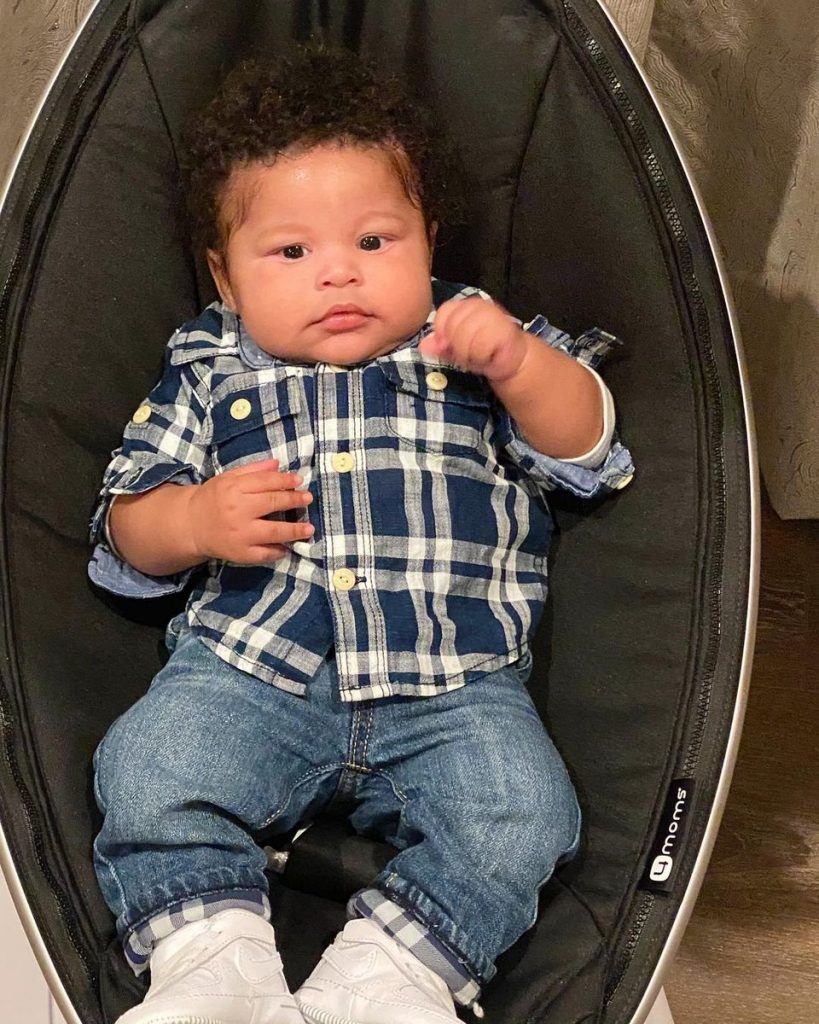 On Sept. 30, 2020, Minaj and Petty welcomed their son into the world. Although they have not publicly announced his name yet, Minaj revealed she almost named him "Ninja" but changed her mind at the last minute.
She referred to her son by the nickname "PapaBear" in an Instagram post on Jan. 2, 2021.
"#PapaBear thank you so very much for choosing me to be your mama 🎀🦄🙏 ," she captioned photos of her three-month-old. "Becoming a mom is by far the most fulfilling job I've ever taken on."
November 2020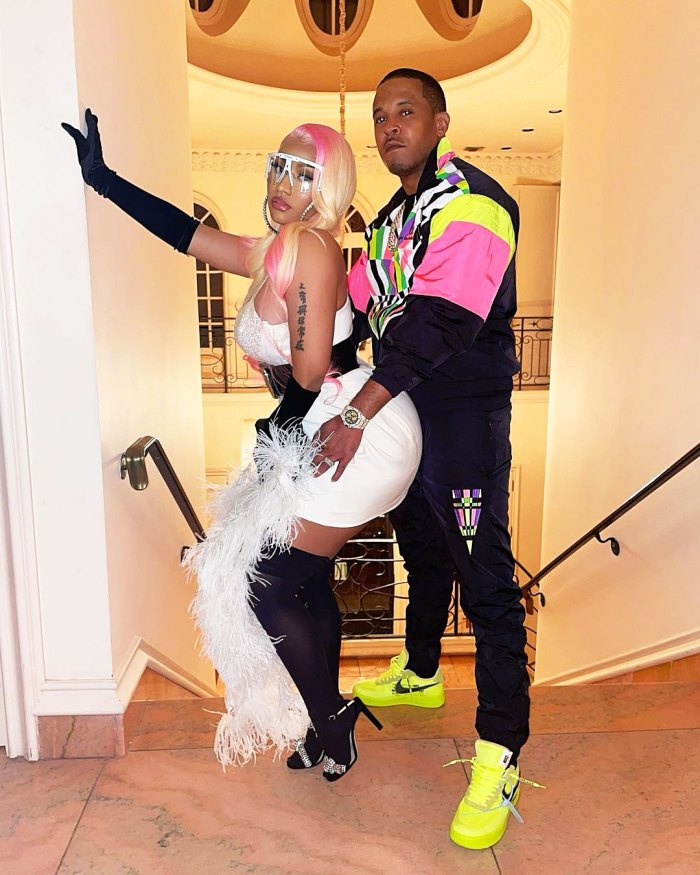 Being parents of a newborn doesn't mean you can't have fun anymore. In November 2020, Minaj and Petty got all dressed up for a special night together!
July 2021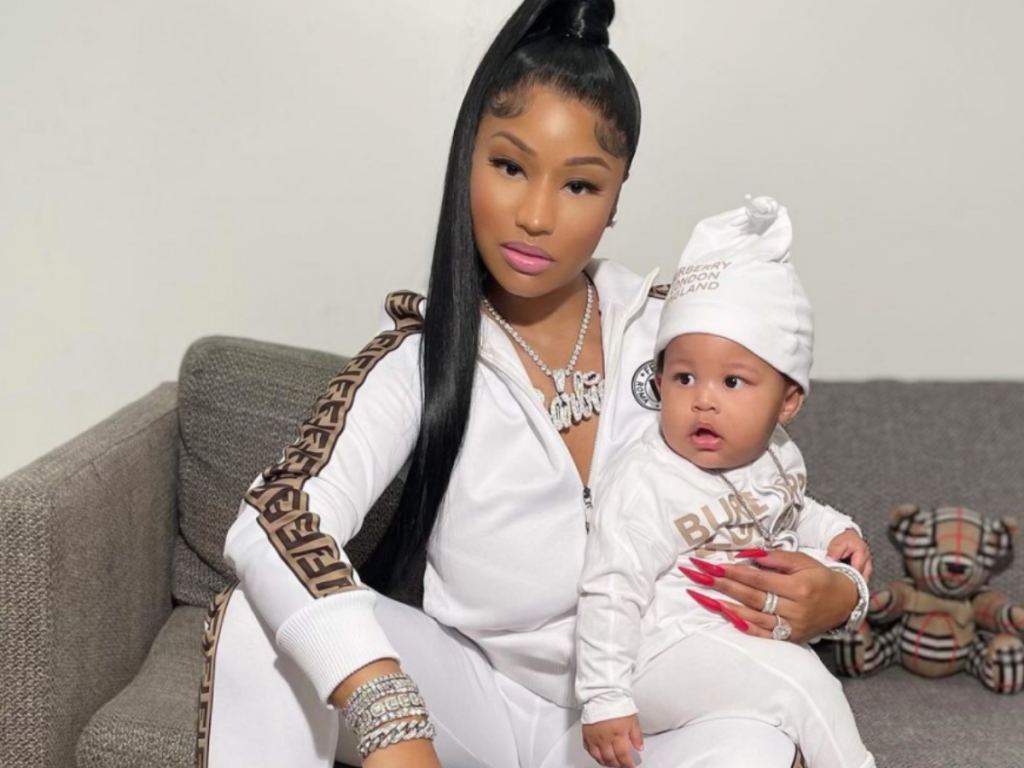 Even for someone as rich and famous as Nicki Minaj, it is difficult to find the balance between being a parent and pursuing a career.
"To the women that have to get up and go to work every day and leave the baby or put the baby in day care, God bless you," Minaj said in an Instagram Live on July 8, 2021. "Like, I know that's not easy. Like, I can do a photoshoot for two hours and when I see my baby, I feel guilty. I feel like, 'Oh, my God.'"
Still, now that Minaj is balancing her career with motherhood and her marriage with Petty, she seems happier than ever.