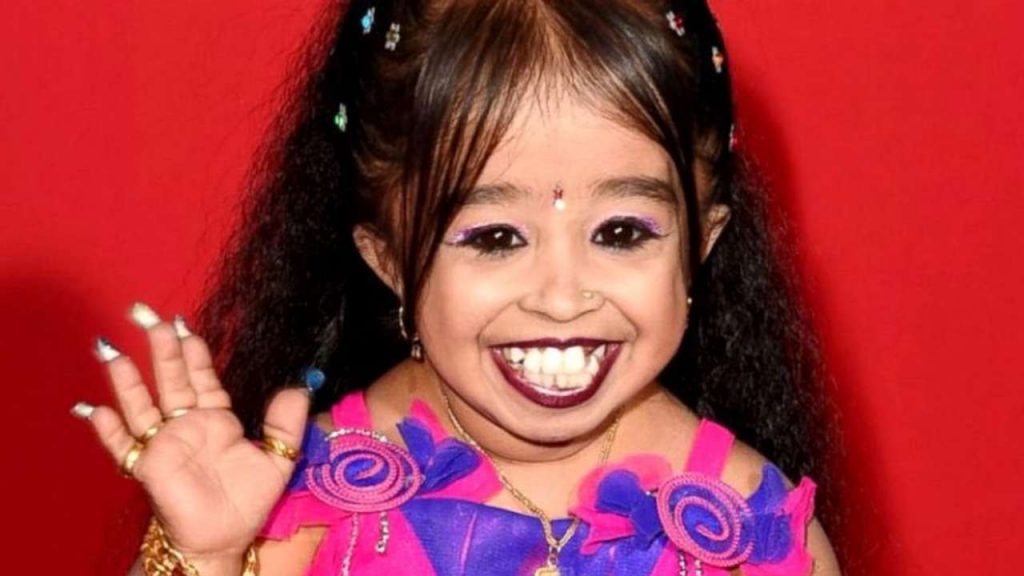 Part of why we adore celebrities so much is that they play the captivating characters that we know and love in movies and television shows. On some level, we can't help but wonder if these celebs will be even weirder and wilder than the characters they play.
But if we're being honest, most celebs end up disappointing us. Most of the time, we fall in love with larger-than-life characters and then discover the actors behind them are depressingly plain human beings.
There are some exceptions, though, including Jyoti Amge. She is most famous for portraying Ma Petite in American Horror Story. And as fascinating and strange as that character was, the real story of Amge's life is even wilder!
Don't believe it? Let's take a look at her life and discover what the 28-year-old has been up to since American Horror Story.
How tall is Jyoti Amge?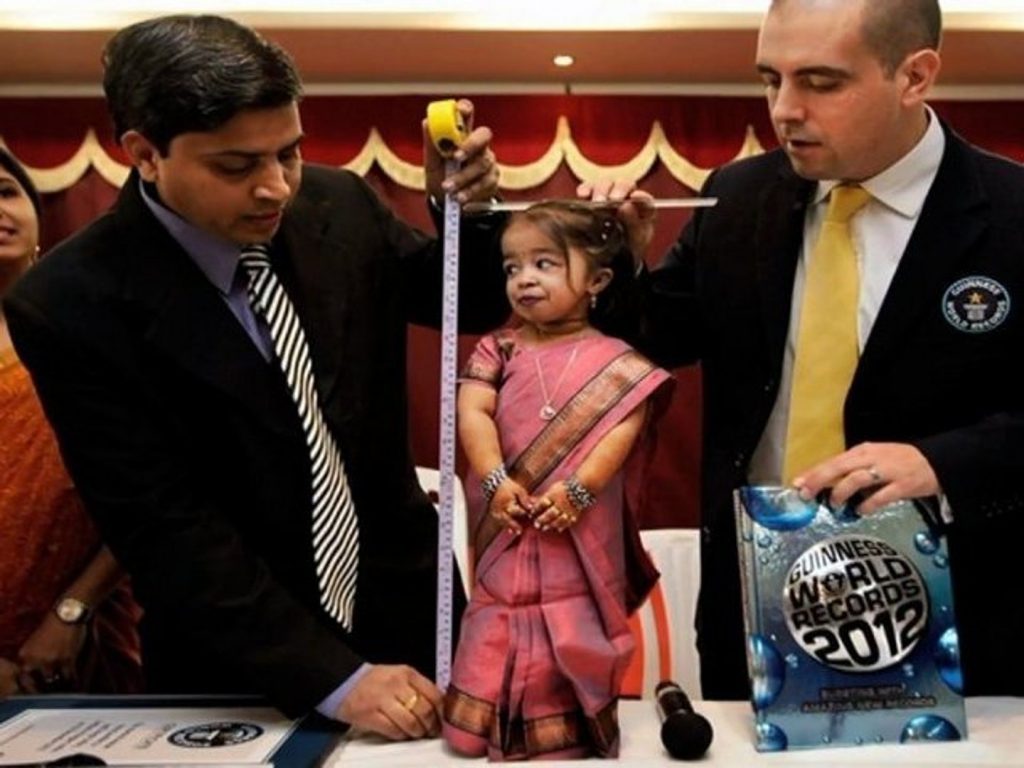 Jyoti Amge didn't have to wait until she became a famous actress to make history. In fact, she made history as soon as she became an adult!
In December 2011, Amge turned 18. At that point, she was declared the world's shortest woman at just two feet and 0.6 inches tall! To this day, she remains the world's shortest woman in both the Limca Book of Records and the Guinness Book of Records. And at just over two feet tall, she weighs a mere 12 pounds!
Why is Jyoti Amge short?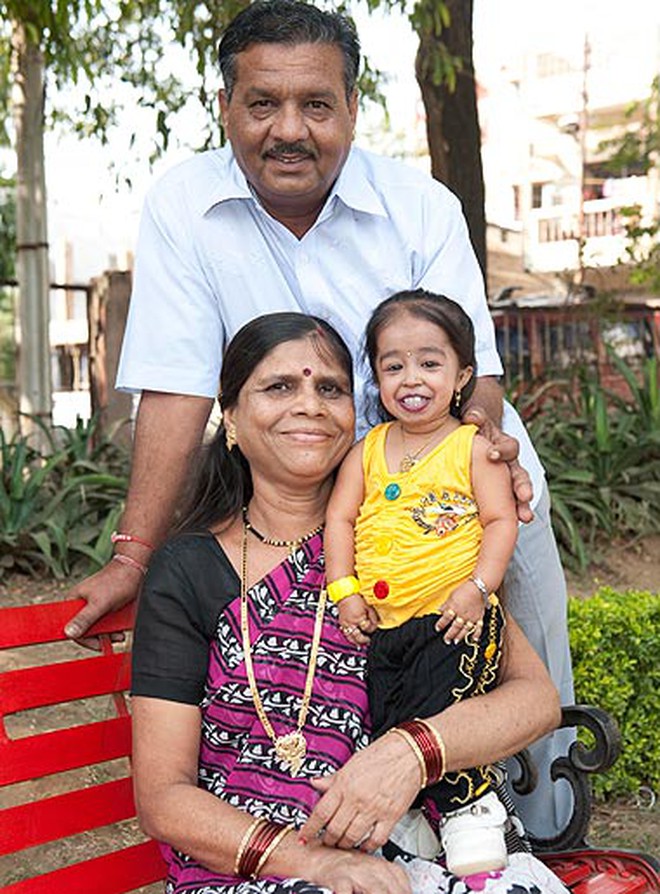 Despite having parents of normal height, Jyoti Amge is short due to a growth condition known as achondroplasia. It's a genetic mutation that causes a form of dwarfism and affects about one in every 40,000 children born.
Achondroplasia affects a protein in the body called the fibroblast growth factor receptor. This causes the growth of bone in the cartilage of the growth plate to slow down, resulting in stunted growth. But even among those affected by achondroplasia, Amge is shorter than the norm.
Early reality show stardom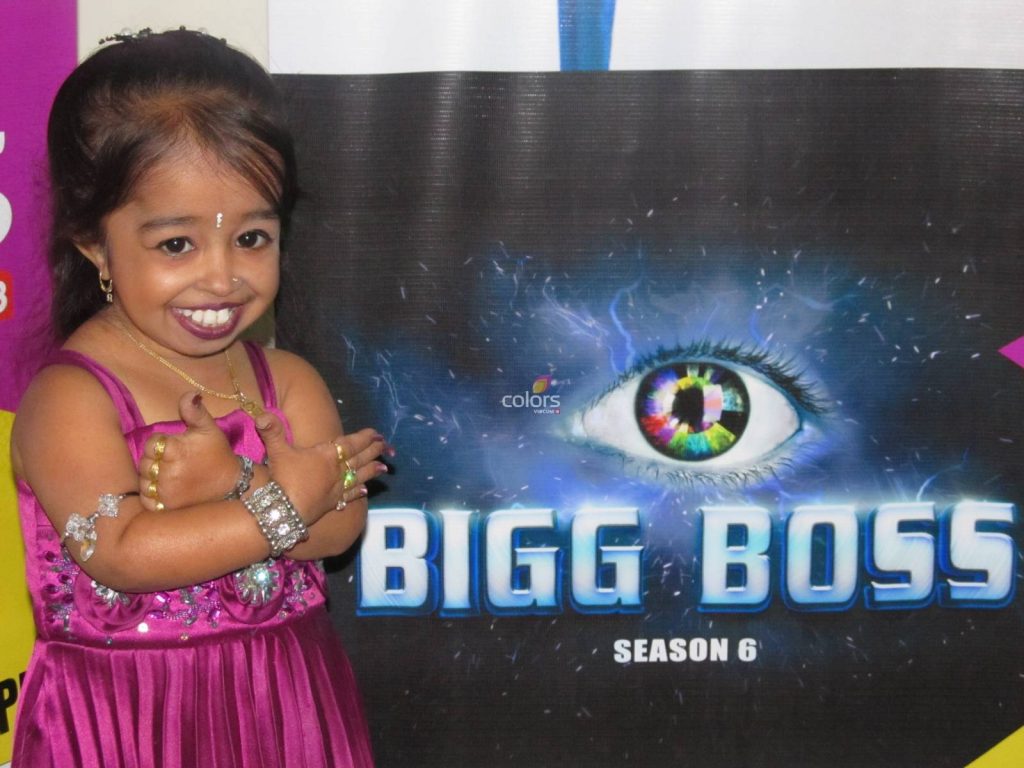 Starring in the fourth season of American Horror Story helped Amge break into mainstream stardom. However, her acting career began earlier than you might imagine.
First, she appeared in a 2009 documentary called Body Shock: Two Foot Tall Teen. Later, she would pop up on a show called Bigg Boss 6, which is the Indian equivalent of Big Brother. She stood out on that show due to her great sense of humor, and this may well have helped her eventually land a role on AHS.
The world's shortest woman meets the world's tallest and shortest men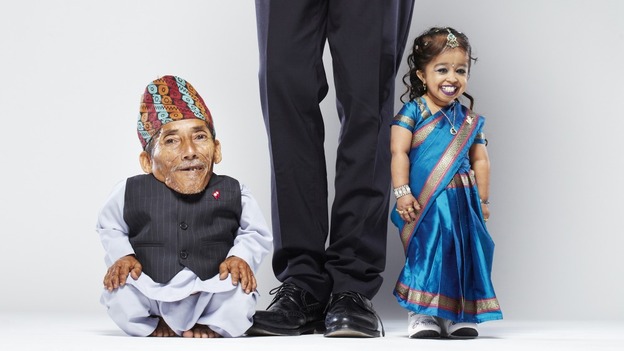 When you have a title like "world's shortest woman," people are naturally curious about one thing. Who is the "world's shortest man?"
That title belongs to Chandra Bahadur Dangi. In 2012, Amge got a chance to meet him. Together, the two posed for a photo that later appeared in the 57th edition of the Guinness World Records.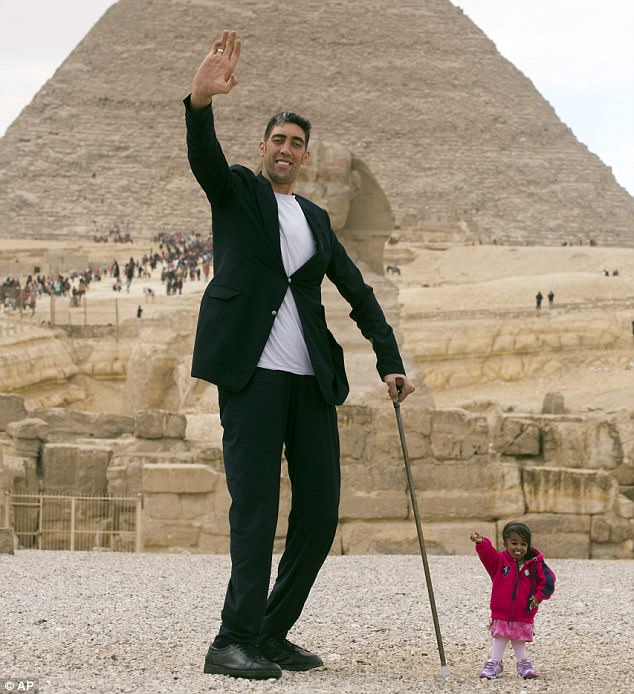 Amge also met the world's tallest man, Sultan Kosen, in Cairo, Egypt in 2018, where they posed in front of the pyramids. Kosen, now 39, is eight feet three inches tall!
Becoming an Italian television star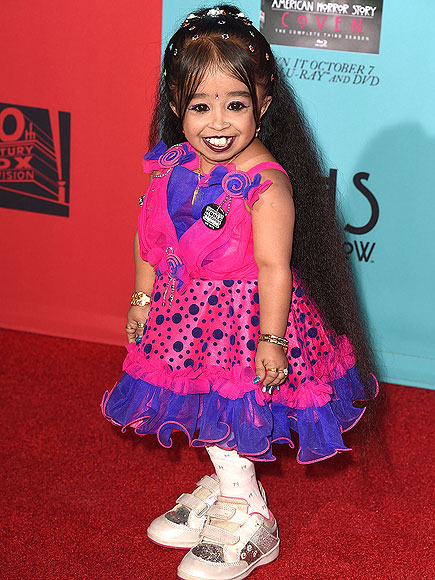 Amge knew how to take advantage of her rising star. And in 2012, the same year she posed with the world's shortest man, she took a stab at becoming an Italian television star.
She helped to host Lo show Dei record alongside Teo Mammucari. Afterward, she didn't make further Italian TV appearances, but her career breakthrough was waiting for her in America.
Becoming a fan favorite in 'American Horror Story'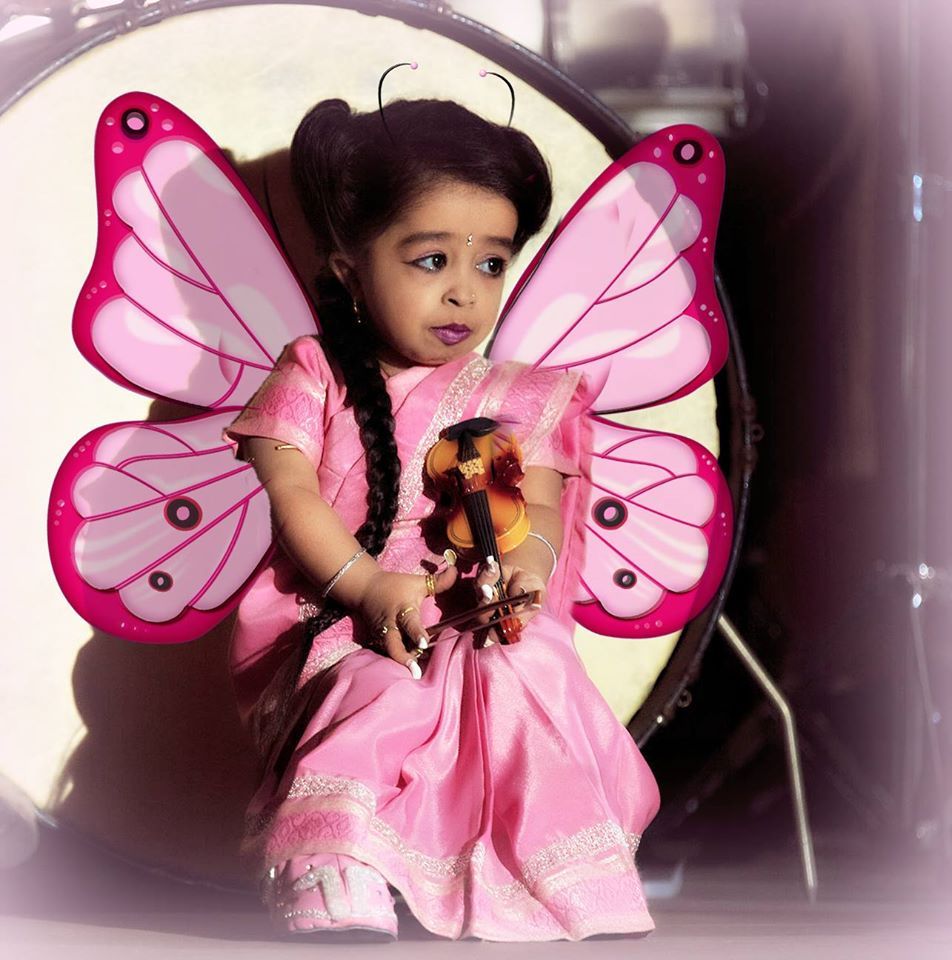 In 2014, Amge got her big break in American television thanks to season four of American Horror Story: Freak Show. Amge played Ma Petite, a character who performs as part of the titular carnival freak show set in the 1950s.
The lovably innocent Ma Petite was an instant fan favorite, and Amge appeared in the majority of the season, including an explosive finale.
Changing the course of 'American Horror Story'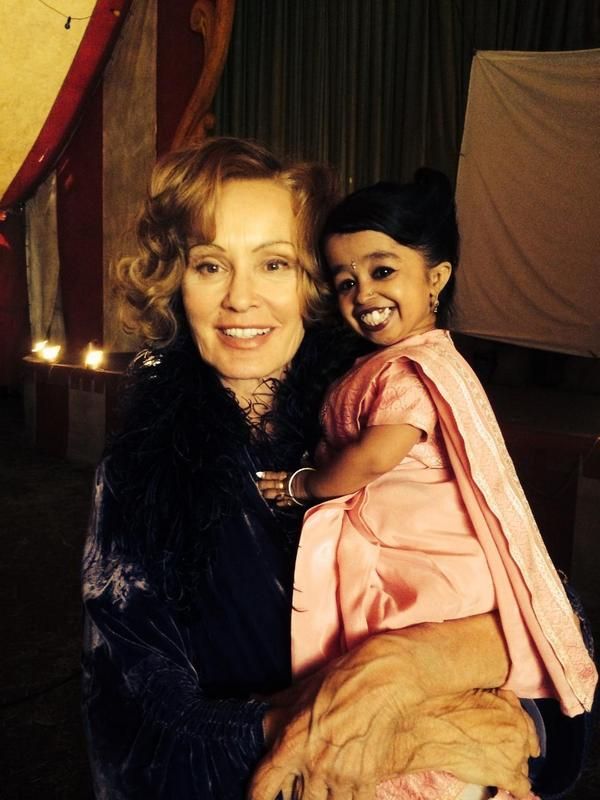 Part of what made Amge stand out on the show is that she worked closely with Jessica Lange. Lange's character Elsa Mars serves as a mentor to Ma Petite.
Sadly, Ma Petite died midseason in a rather gruesome way. She was killed by freak strongman Dell Toledo and her body was sold to a museum. Mars eventually killed Toledo for what he had done.
Still, even though Ma Petite died didn't mean her run on the series ended. She continued appearing on the series in flashback and even appeared in the season finale in a vision of the afterlife.
What happened to Jyoti Amge after 'American Horror Story'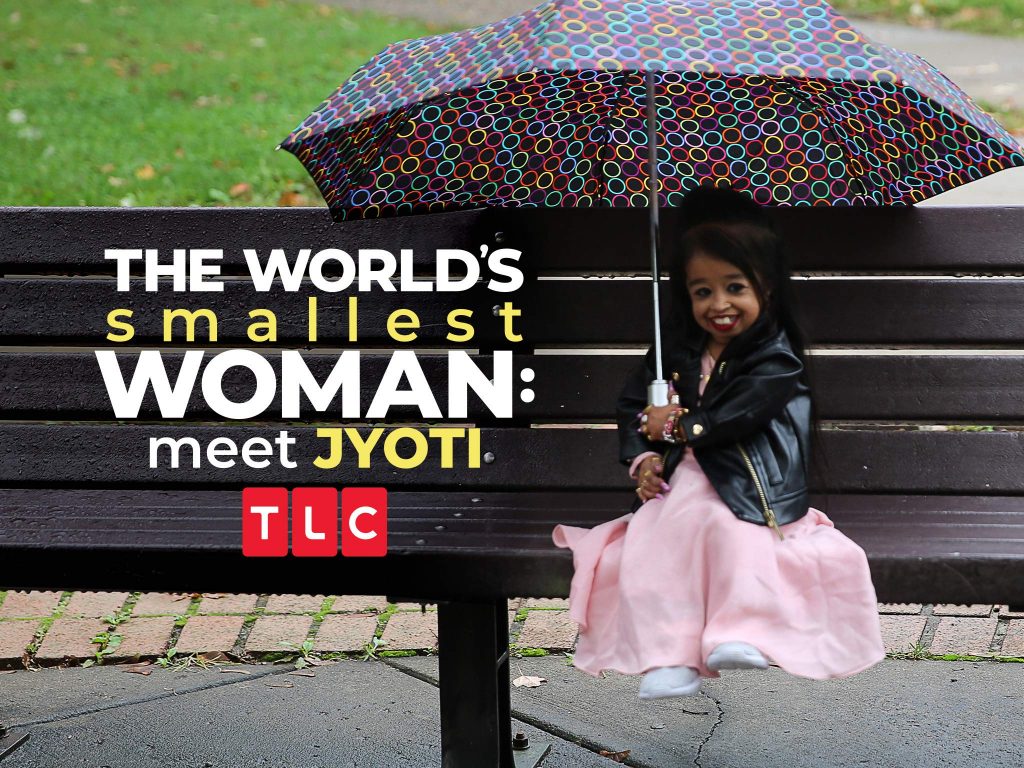 Amge built a small army of fans thanks to her time on American Horror Story. When the season ended, those fans were desperate to know what her next career move would be.
The actor seemed to take a break after AHS, but she popped up in 2018 in Ajith Ashok's three-minute short film Maatharam, a movie that spoke about different issues facing women.
Amge also appeared in a 2020 TLC special called The World's Smallest Woman: Meet Jyoti.
A career on pause?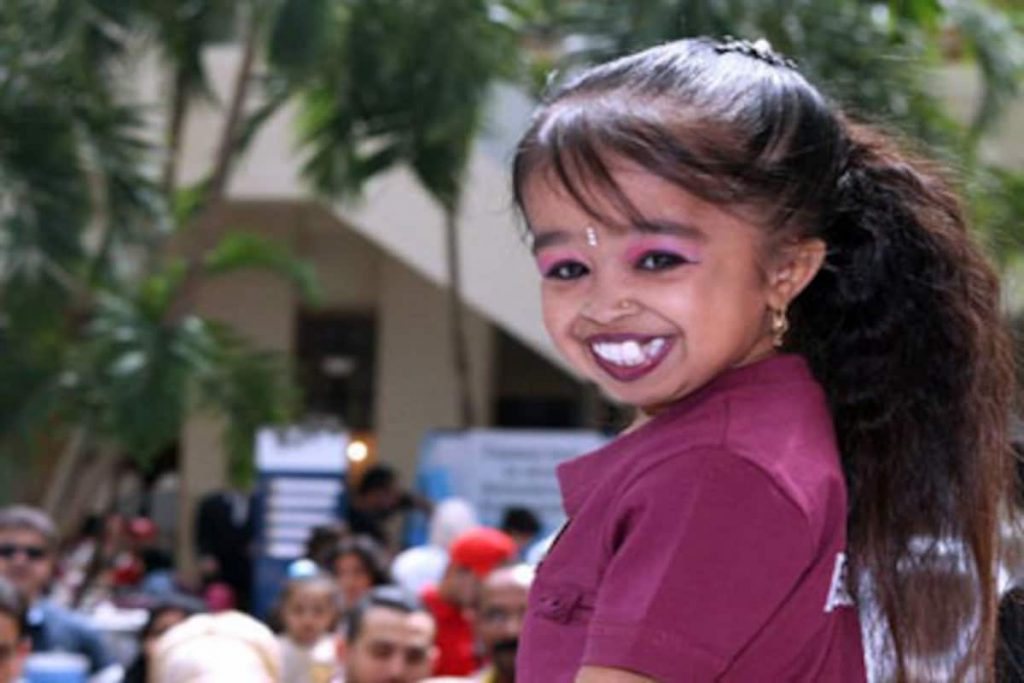 After that special, Amge seemingly put her career on pause. But that doesn't mean she hasn't found other ways to stay busy!
For example, she is very passionate about living a life of service. During the COVID-19 pandemic, she worked closely with Nagpur police to encourage citizens to stay home and stay safe from the deadly virus.
Is Jyoti Amge married?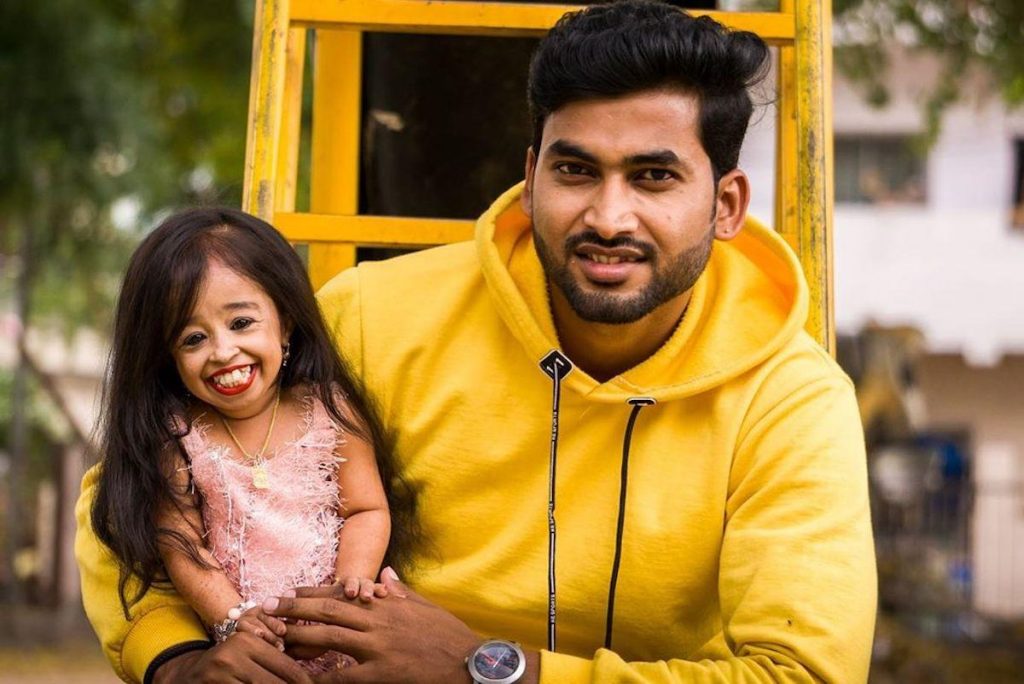 Back in 2017, rumors spread online that Amge had gotten married. While that turned out to be false, she does share a very special friendship with a man named Atul Bhoyar, whom she calls her "best friend."
In fact, you can find Amge appearing in a number of popular TikTok videos with Bhoyar, an Indian model and influencer. You can find their videos at @atul_bhoyar_, which has 5.6 million followers.
Instagram star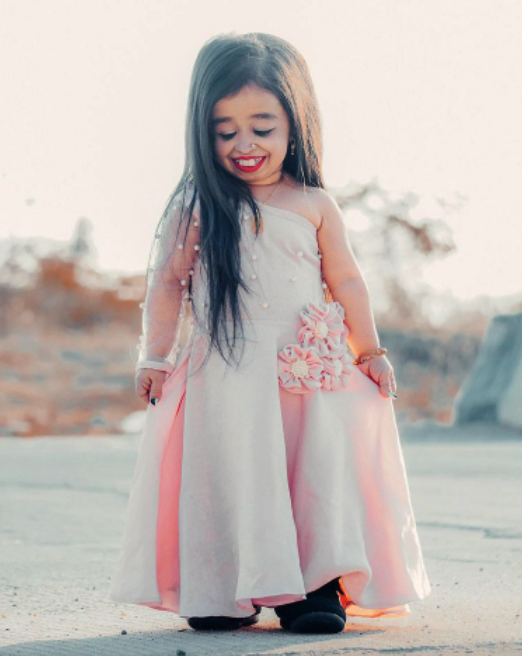 While Bhoyar seems to have stopped posting TikTok videos in 2020, Amge remains active on Instagram today, where she has nearly 1 million followers of her own.