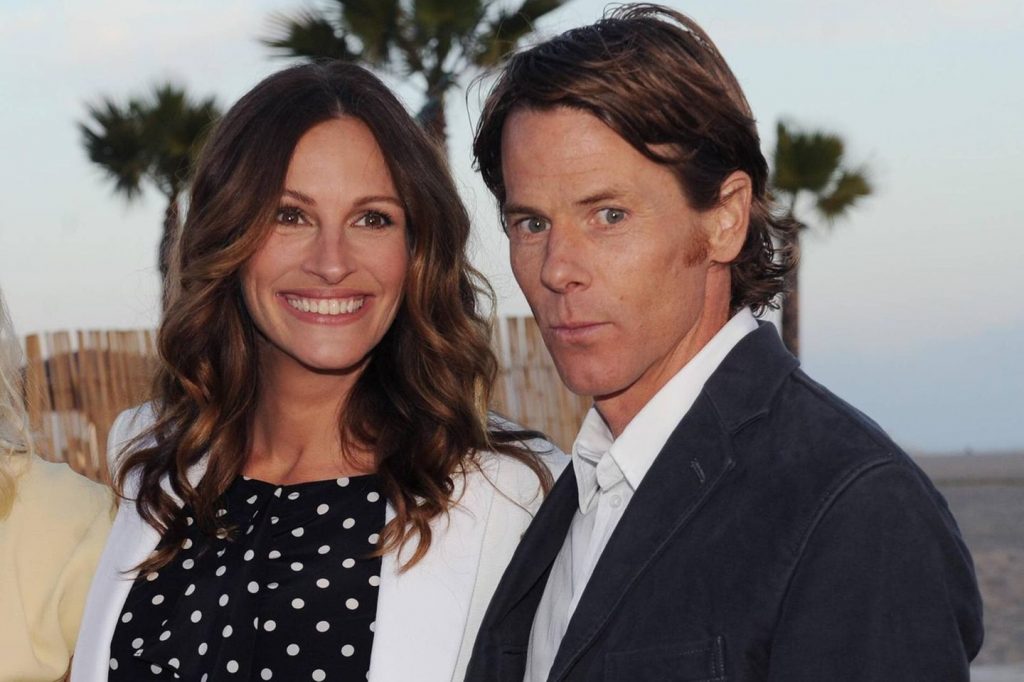 Which of your favorite celebs are married and you don't even know it?
Many celebrities try to lead private lives when they aren't on a screen or a stage. And a private life usually means keeping your spouse away from prying eyes.
The result is that there are plenty of celeb spouses so low-key you didn't even know they exist. Here are just a few of our favorites!
Emma Stone's husband Dave McCary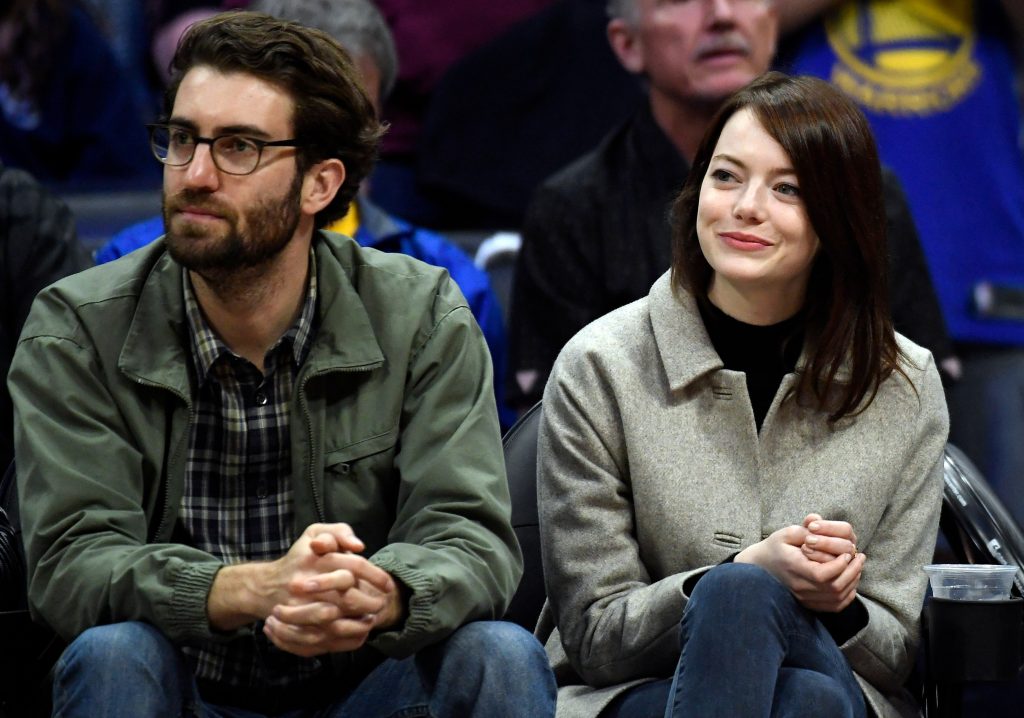 Emma Stone is known for popular comedies like Easy A and Crazy, Stupid, Love where her character falls in love. It's only fitting, then, that the real Emma Stone fell in love on the set of a comedy show!
We know this because she is married to Dave McCary. He spent six years as a segment director for Saturday Night Live, and he ended up meeting Emma Stone when she hosted the show. They went on to get married in 2020.
RELATED: Celebrities Who Married Without Prenups
Zoe Saldana's husband Marco Perego-Saldana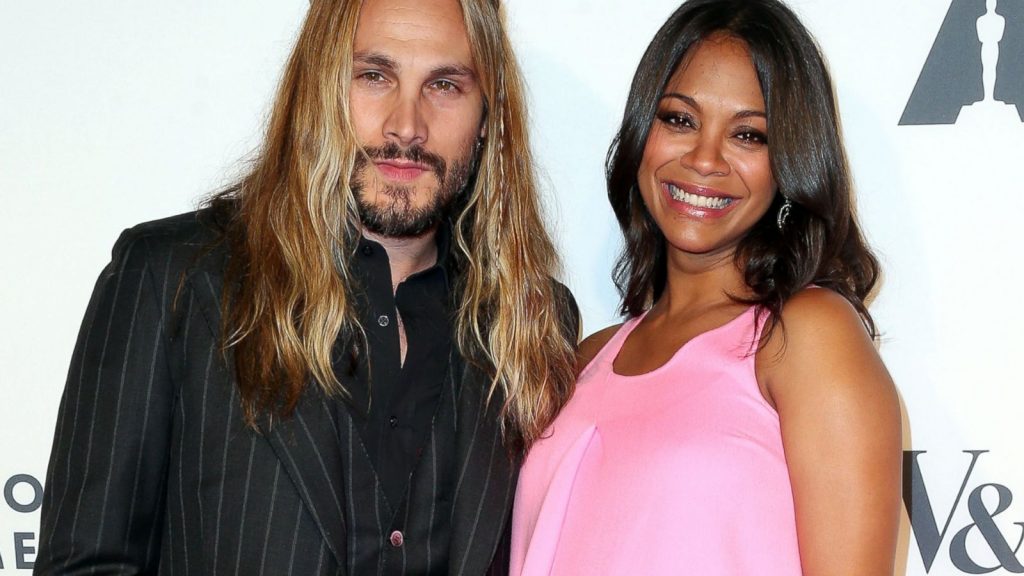 Zoe Saldana is a genuine powerhouse actor, and her performances as Gamora in the Marvel Cinematic Universe always steal the show. Fortunately, she has a very loyal husband to come home to!
Saldana began dating Italian artist Marco Perego in 2013 and they married just a few months later. Interestingly, Perego chose to take Zoe's last name after they got married, even though she tried to talk him out of it.
"I told him, 'If you use my name, you're going to be emasculated by your community of artists… by the world," she told InStyle Magazine in 2015. "But Marco looks up at me and says, 'Ah, Zoe, I don't give a (expletive).'"
Will Ferrell's wife Viveca Paulin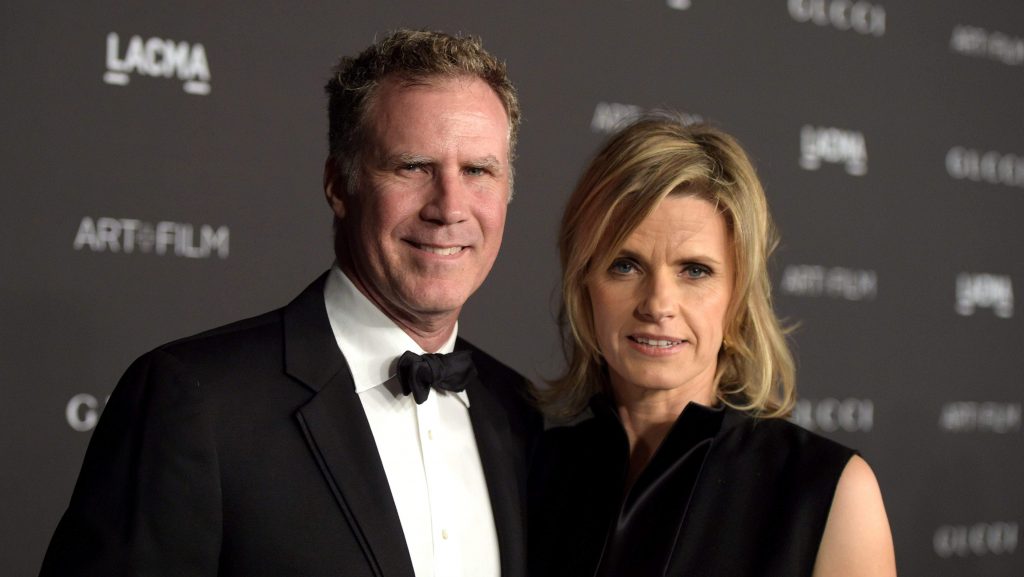 Sometimes, celeb spouses have real insight into what their better half was like before the fame. And Viveca Paulin is an example of such a spouse!
Paulin is a Swedish art auctioneer, and she met her future husband Will Ferrell in an acting class back in 1995. The two hit it off and ended up getting married in 2000. Now, they share three sons: Magnus, 17, Mattias, 14, and Axel, 11.
Interestingly, we have Paulin to thank for one of Ferrell's most successful recent films. He got the idea for Netflix's Eurovision Song Contest: The Story of Fire Saga after Paulin and her Swedish family introduced him to Eurovision.
Paul Rudd's wife Julie Yaeger
Publicist Julie Yaeger has a pretty straightforward "meet cute" story with her husband, Paul Rudd. She was working for Rudd's publicist at the time shortly after he finished filming on Clueless.
The two of them got married in 2003. They share a son named Jack, born in 2006, and a daughter named Darby, born in 2010. In addition to raising a happy and healthy family, we can only assume Julie also knows the magical secret that has kept Paul Rudd from aging for all these years!
Julia Roberts' husband Danny Moder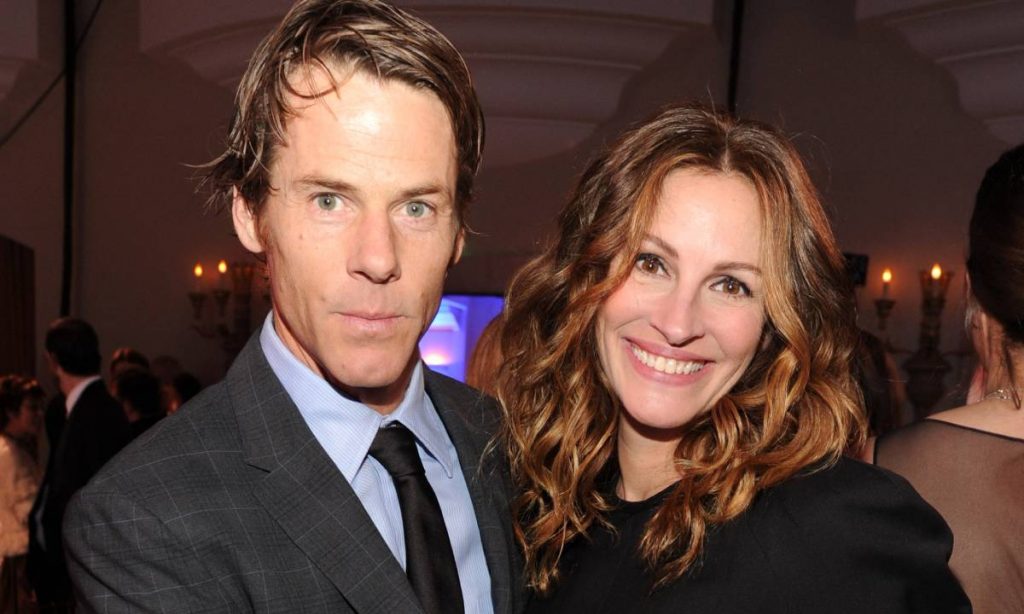 Sometimes, even celebrity couples have strange stories of how they met at the "wrong" time. And that was the case with Danny Moder and Julia Roberts.
They met in 2000 on the set of The Mexican (he was the cameraman). But she was dating Benjamin Bratt at the time and he was married to Vera Steimberg. Eventually, though, Roberts broke up with Bratt and Moder divorced his wife. This allowed Moder and Roberts to wed in 2002. Their boy-and-girl twins Phinnaeus and Hazel were born in 2004. Another son, Henry, was born in 2007.
Dwayne Johnson's wife Lauren Hashian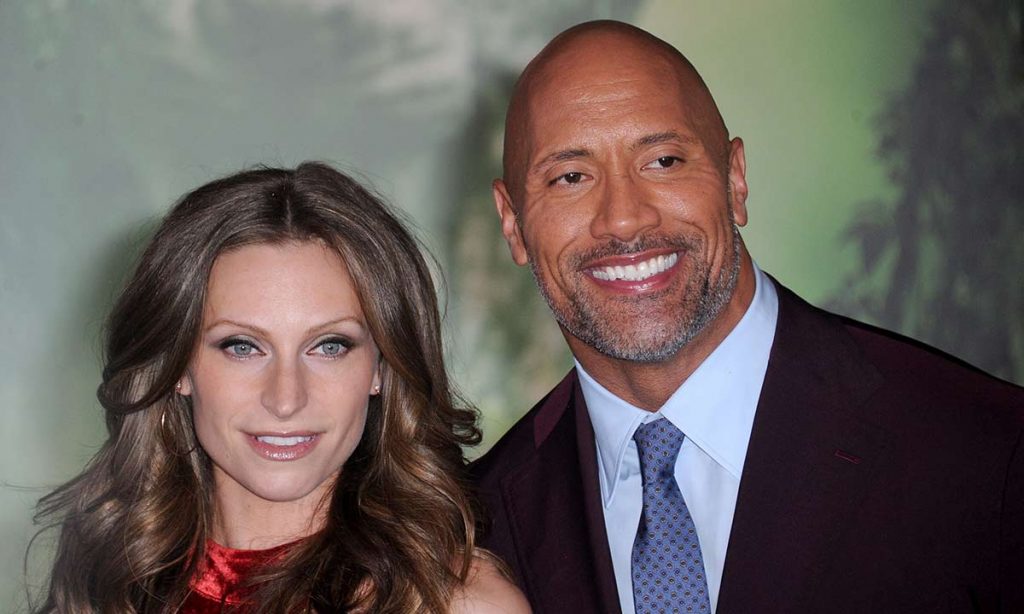 What kind of woman does it take to impress Dwayne Johnson? A fellow artist, of course! This is probably why he fell in love with singer/songwriter Lauren Hashian, the daughter of Boston drummer Sib Hashian.
They started dating way back in 2006. But the two didn't make things official until 13 years later, getting married in 2019. They share two daughters: Jasmine, born in 2015, and Tiana, born in 2018.
Lauren has said she deliberately keeps a low-key profile for the sake of their family. "I love keeping a low-key profile and holding onto privacy and normalcy. Especially for Jasmine, I don't want to lose that," she told Vydia in 2017. "Since my man spends much of his life in front of a camera, I'm a little more reserved with stepping out and being 'out there' as much.
Steve Martin's wife Anne Stringfield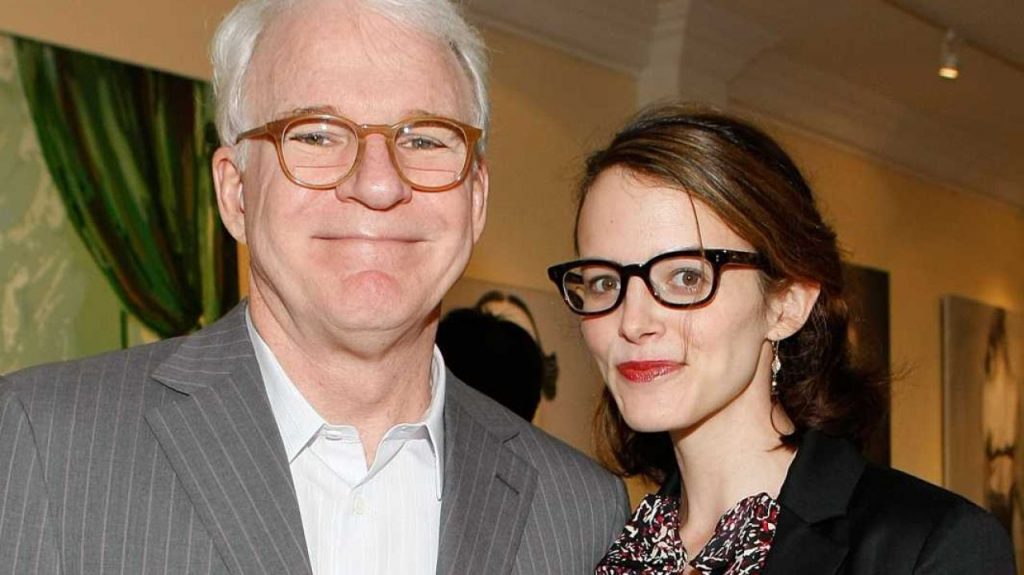 American writer Anne Stringfield, 49, is married to legendary funnyman Steve Martin, 75. Most think of Martin only as an actor, but he and Stringfield would never have met if that was the case.
You see, Martin is also an avid writer, with multiple books and magazine pieces under his belt. He met Stringfield in the mid-2000s when she was working for The New Yorker. She had to fact-check one of Martin's pieces, and the two ended up falling in love and getting married in 2007. Their daughter, Mary, was born in 2012.
Lisa Kudrow's husband Michel Stern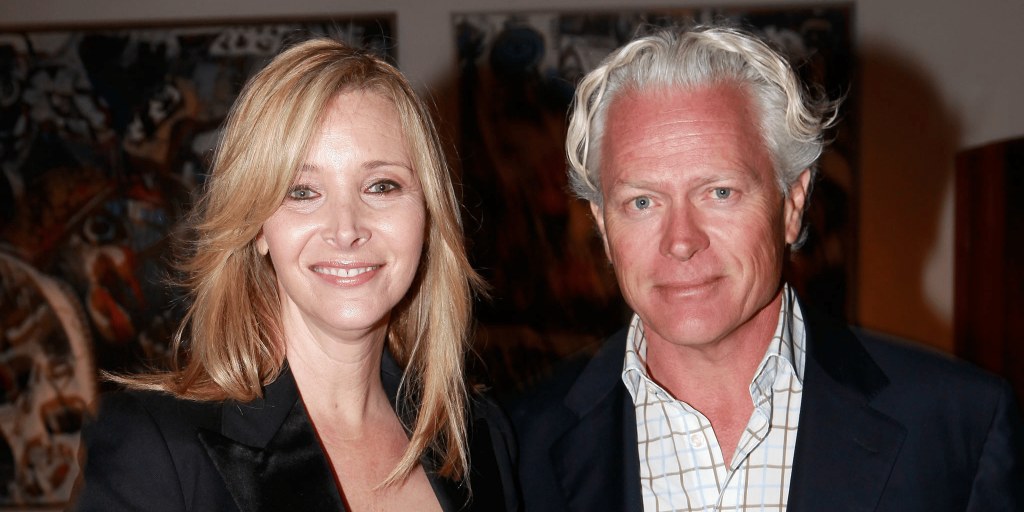 On Friends, Lisa Kudrow played a character at the center of some unconventional relationships. As it turns out, "unconventional" is a good description of Kudrow's relationship with Michel Stern.
Stern is an advertising executive who met Kudrow back in the '80s when he was dating her roommate. Kudrow and Stern stayed friends after he broke up with the roommate and then ran into each other again. The two began dating and got married one week after the first season of Friends had wrapped!
Aaron Paul's wife Lauren Parsekian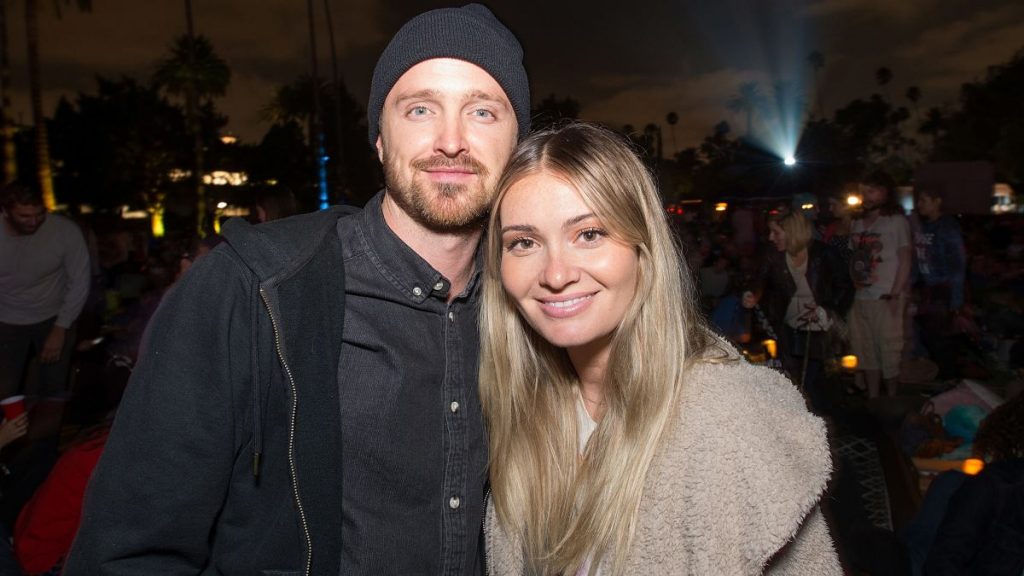 It's important for spouses to have some shared interests. For example, Breaking Bad star Aaron Paul met his future wife Lauren Parsekian in 2012 at the Coachella music festival!
Parsekian is an actress and director who apparently shares a fun sense of humor with Paul. After all, the two themed their 2013 wedding after a 1920s-style Parisian carnival!
Jeff Goldblum's wife Emilie Livingston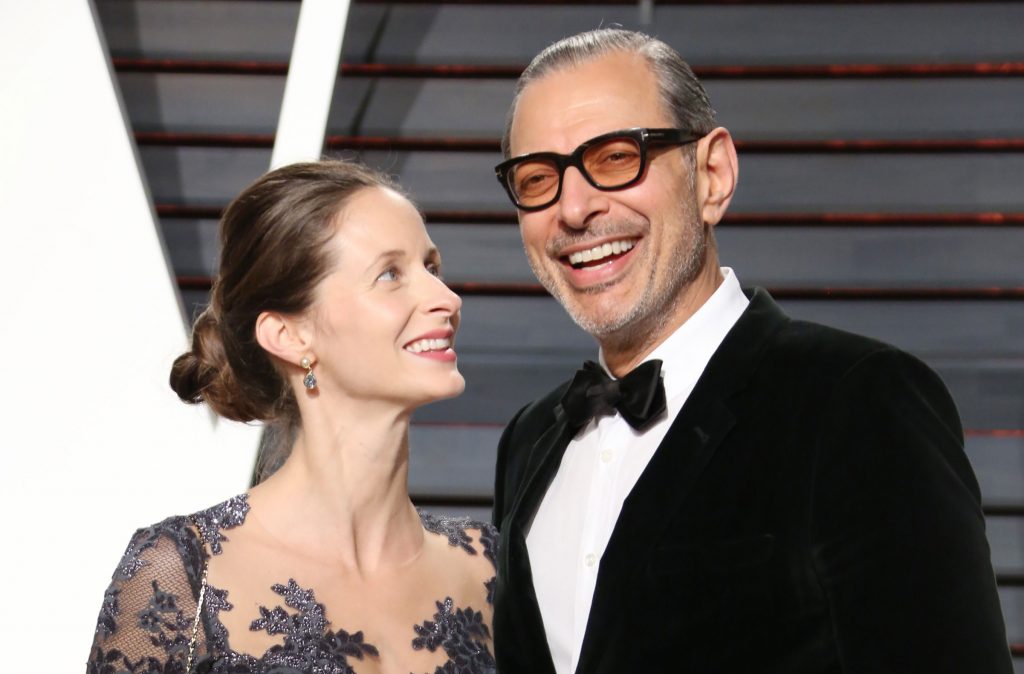 Emilie Livingston, 38, is married to Jurassic Park and Independence Day star Jeff Goldblum, 68. Before they ever met, Livingston established quite the career for herself as a Canadian Olympic rhythmic gymnast.
She married Jeff Goldblum in 2014. Since then, the happy couple has had the joy of bringing two sons into the world.
Jason Alexander's wife Daena E. Title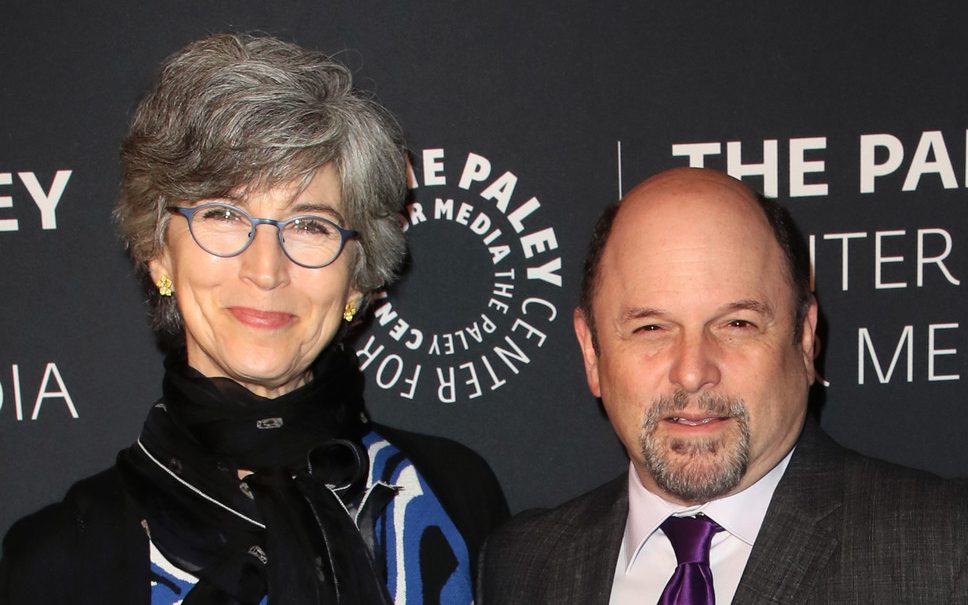 Jason Alexander did a great job of portraying George's relationship issues on Seinfield. But in real life, Alexander has been happily married to fellow Daena E. Title since 1982.
And these two have a pretty wild early dating history. On their first date, they went to a restaurant, and their waiter was future Die Hard star Bruce Willis.
Patrick Stewart's wife Sunny Ozell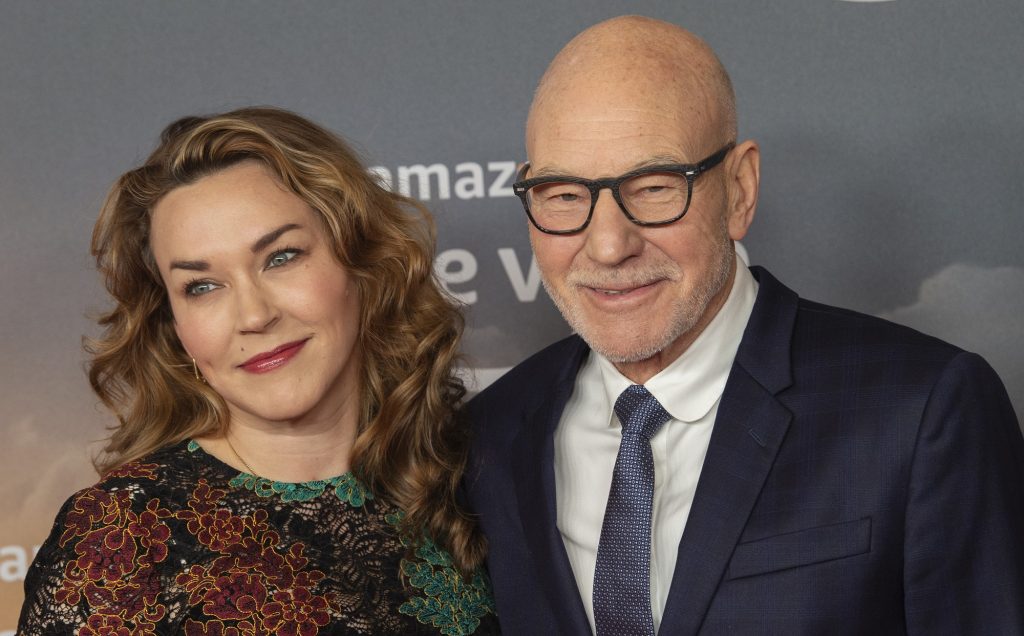 American country singer Sunny Ozell is famous in her own right. And she is married to another famous person: Star Trek veteran actor Patrick Stewart!
The two met in 2008 and got married five years later. To make things even more special, the ceremony was officiated by Stewart's best friend and X-Men co-star Ian McKellen.
Cate Blanchett's husband Andrew Upton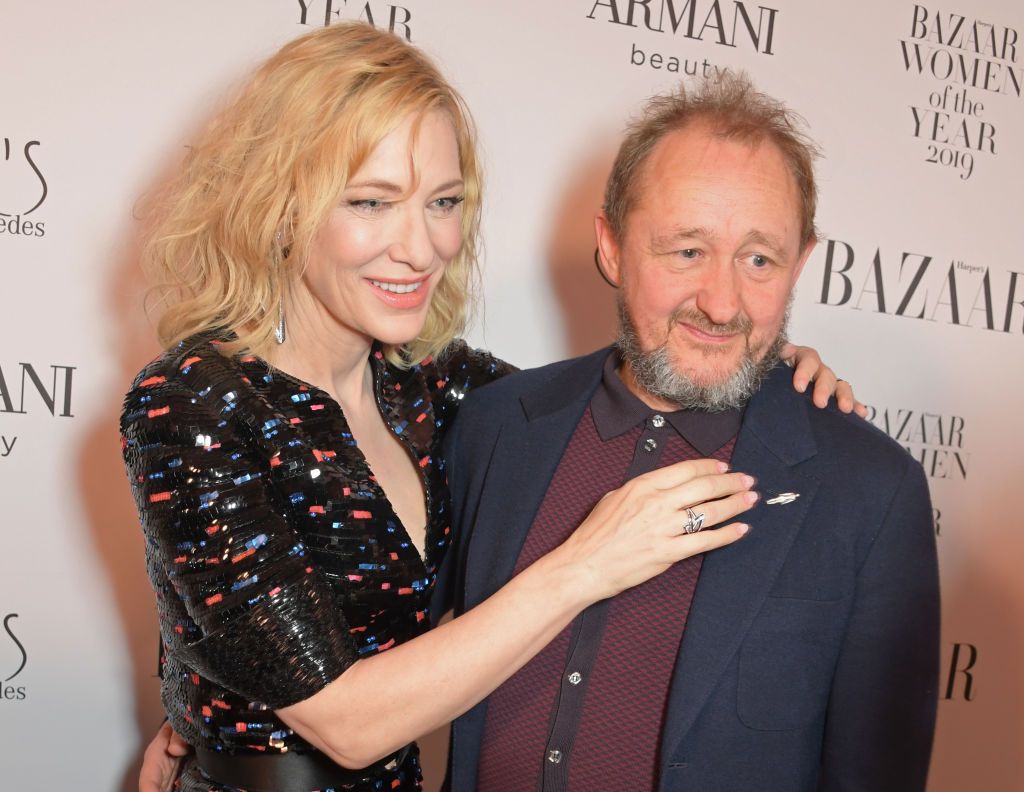 Is love at first sight real? If you ask Cate Blanchett and her spouse Andrew Upton, the answer is "yes!"
Upton has been a playwright, screenwriter, and director over the years. He met Blanchett on a TV show set in 1996 and proposed to her only 21 days later. They got married in 1997 and share three sons and an adopted daughter.
Pierce Brosnan's wife Keely Shaye Smith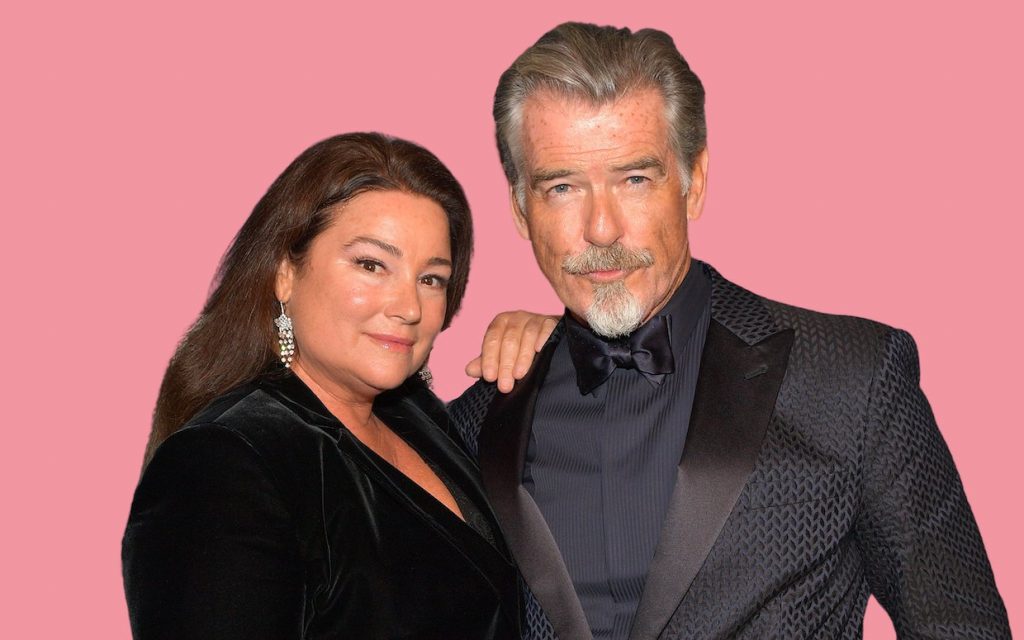 American journalist, actress, and producer Keely Shaye Smith is the second wife of Goldeneye actor Pierce Brosnan. The two met in 1994 and got married in 2001. They have two sons, Dylan, born in 1997, and Paris, born in 2001. And with homes in both Malibu and Hawaii, this couple has a genuine "happily ever after!"
Joseph Gordon-Levitt's wife Tasha McCauley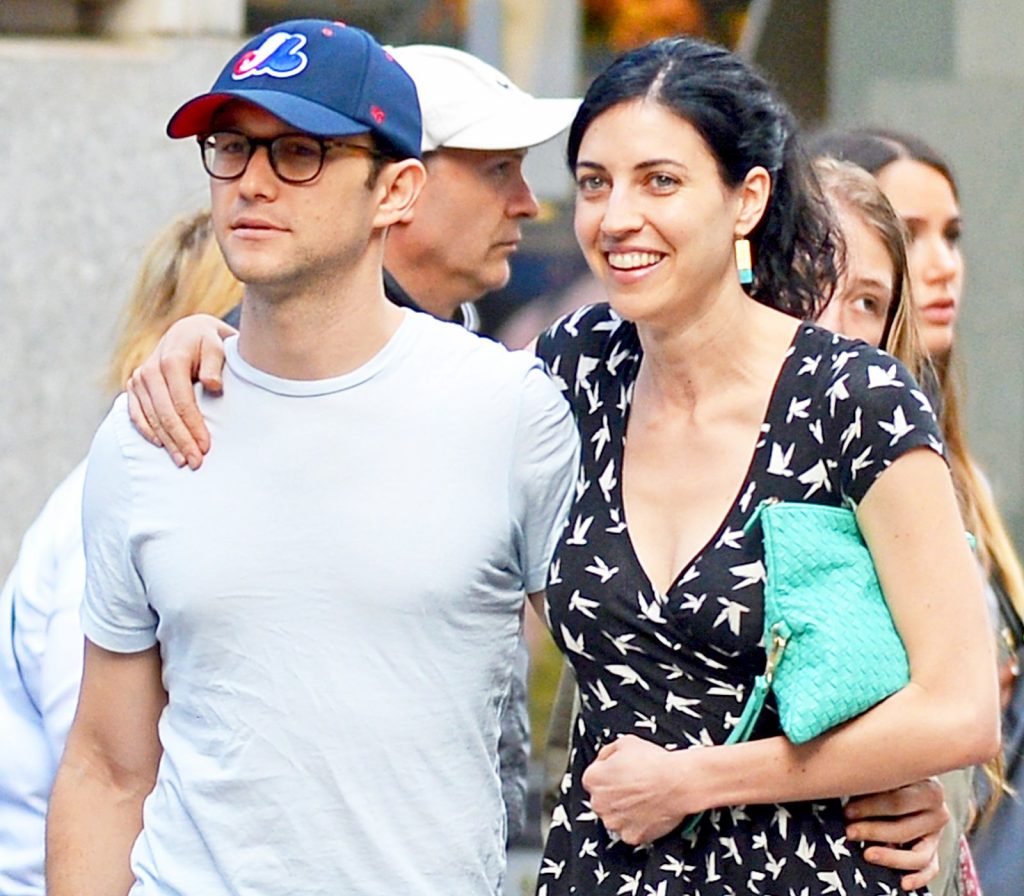 Do opposites attract? The relationship between Tasha McCauley and Joseph-Gordon Levitt makes it seem likely!
After all, he is a famous actor and she is the founder and CEO of a technology company. They married in 2014 and have two sons, born in 2015 and 2017.