Val Kilmer is one of the most famous actors in the world, with iconic roles in films like Top Gun, Tombstone, The Doors, Heat, and Batman Forever. And his immense fame and success may have you thinking that Kilmer has always had an easy life.
However, that couldn't be further from the truth. This actor has endured more heartbreak and tragedy than almost anyone else in Hollywood. And the ways that he has clawed his way back from tragedy to find peace and happiness gave us a more perfect ending than any Hollywood script.
Here, then, is the tragic truth about Val Kilmer.
A child of divorce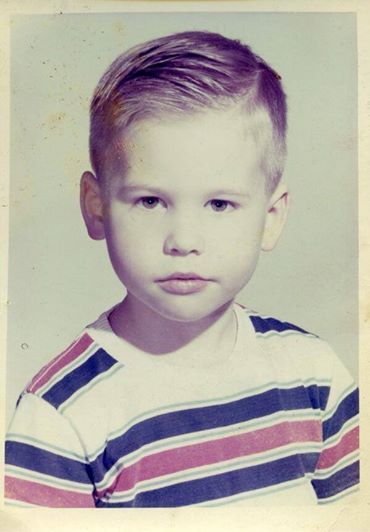 Val Kilmer did actually grow up with the proverbial silver spoon. His parents (an aerospace equipment distributor and real estate developer) were relatively wealthy, and the family lived quite comfortably in Los Angeles.
This changed when Kilmer was nine and his parents got divorced. This caused Kilmer to live with his father Eugene, as well as his older brother Mark and his younger brother Wesley. But this wasn't always a comfortable fit: as Kilmer told The Telegraph, "I was quiet. More contemplative than outgoing…. Things didn't go well between me and my father for a very long time." 
In fact, it looks like Kilmer never developed a great relationship with his father, and the older man passed away in 1995.
Young Val Kilmer makes history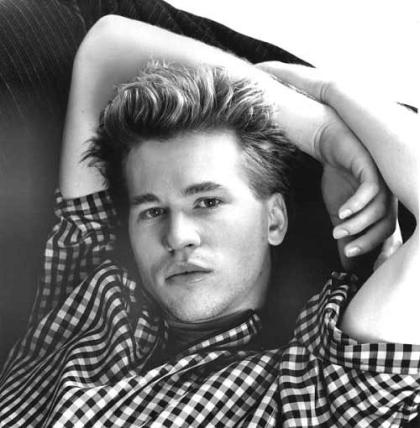 After the divorce, Kilmer struggled to find his place in the world. However, it seems that these struggles also ended up focusing his burgeoning skills as an actor. And in his teenage years, Kilmer was exhibiting the kinds of acting talent that many actors twice his age could only dream of having.
At the age of only 17, Kilmer made history as the youngest person to ever be accepted into Juilliard, one of the world's most prestigious acting schools!
But sadly, just before Kilmer was about to depart Los Angeles for Juilliard in New York, tragedy struck.
Sudden death of his brother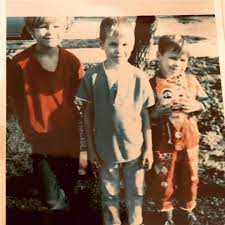 One of the sad patterns in Kilmer's life is that immense success and heartbreaking tragedy often go hand in hand. And right before Kilmer was about to depart for Juilliard in 1977, his 15-year-old brother Wesley tragically died.
Wesley was an aspiring film director. In the fullness of time, it seemed certain that he and Val would work together in Hollywood. But this would never come to pass because Wesley suddenly experienced an epileptic fit, fell into the family swimming pool and drowned.
Val Kilmer was numb for years after this. As he told The New York Times in 2002, "I didn't really get back to earth until about two or three years after my brother died. It's like that Nickelback song, 'I'm sick of sight without the sense of feeling.'"
Ill-fated romance with Cher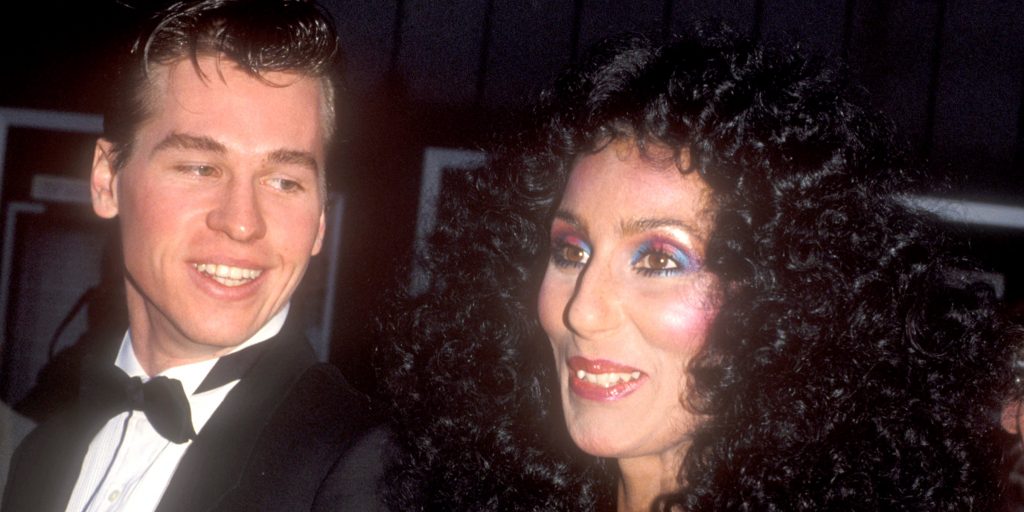 Eventually, Val Kilmer completed his schooling and moved on from the tragic death of his brother. He got his first Hollywood break in the 1984 comedy Top Secret! His breakout role in Top Gun as Iceman, opposite Tom Cruise, came two years later. And as his Hollywood career started to take off, he began dating one of the most famous people on the planet: Cher!
The couple started dating in 1982, when Kilmer was 23 and Cher was 36. Their relationship lasted for two years. That may seem like a short period, but it gave the couple enough time to have a whirlwind romance, much of which happened while they lived at Caesars Palace in Las Vegas. And long after the relationship was over, these two remained friends who supported each other in every way.
"We had a wild ride, running around the world, and though we'd eventually veer off into different directions, our spirits stayed united," Kilmer wrote in his 2020 memoir I'm Your Huckleberry.
But while his romance with Cher was not meant to be, he would soon be in the most significant relationship of his life.
Marriage and children with Joanne Whalley
Obviously, a long-term relationship with Cher wasn't in the cards. But shortly after Kilmer's relationship with Cher ended, he met the woman who would change his life: actress Joanne Whalley.
Kilmer met Whalley when they were both filming the '80s fantasy movie Willow. They began dating almost immediately and had a whirlwind romance to rival his relationship with Cher. Kilmer and Whalley got married in March 1988, just months after they began dating. They went on to star in multiple movies together. Their daughter Mercedes was born in 1991, and their son Jack followed in 1995.
But sadly, they divorced in 1996, and Whalley sued him in 2011 for missed child support payments. As for Kilmer, he may have had a reason for missing those payments: a combination of the 2008 financial collapse and growing back-taxes resulted in the lose of his house.
But despite their acrimonious split, Kilmer seems to have never gotten over Whalley. "I haven't had a girlfriend in 20 years," Kilmer claimed in his memoir. "The truth is I am lonely part of every day."
Kilmer's one-man show as Mark Twain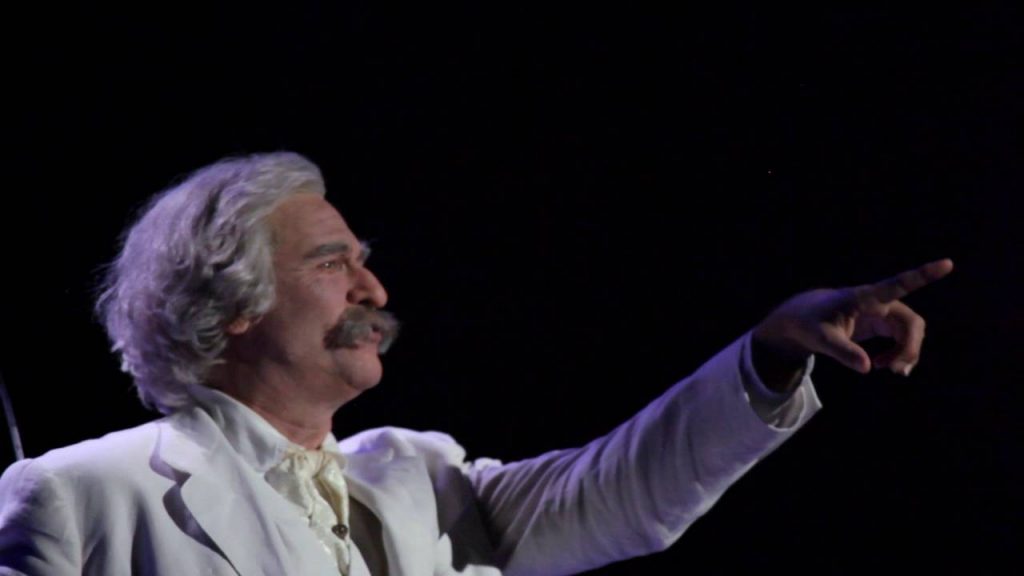 After the 2008 financial collapse, Kilmer took some time and reinvented himself. He debuted his most personal project in 2012: Citizen Twain, a one-man play that he wrote and starred in as Mark Twain.
Kilmer's fascination with Twain stems in part from the famous author's scathing critiques of Christian Science and its founder Mary Baker Eddy. Kilmer is an ardent believer in Christian Science, which teaches that prayer has the power to heal anyone. While Twain and Eddy never met in real life, Kilmer's play imagines a scenario in which Twain offers Eddy an apology. Citizen Twain is Kilmer's way of getting audiences to ponder the same crunchy philosophical questions that Twain and Eddy chewed over back in the day.
Kilmer toured Citizen Twain across the U.S. from 2012–2014. The one-man show earned rave reviews, and Kilmer had plans to take it to Broadway. But before that dream could be realized, tragedy struck.
Kilmer's struggles with cancer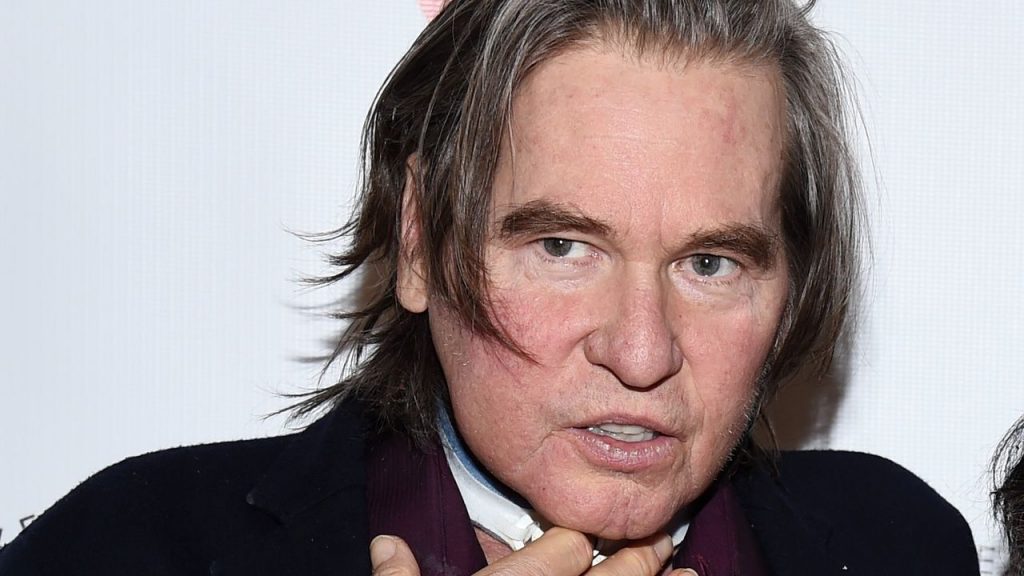 In February 2014, Kilmer suddenly lost his voice right before a show, and his Citizen Twain tour had to be canceled. He had been experiencing symptoms such as trouble swallowing and a lump in his throat for some time.
His former girlfriend Cher let him stay in her guest house while his health took a turn for the worst. In his book I'm Your Huckleberry, he recalled, "Suddenly I awoke vomiting blood that covered the bed like a scene out of The Godfather. I prayed immediately, then called 911. Then alerted my hostess. Cher stepped in and stepped up," riding with him in the ambulance to the hospital.
In 2015, Kilmer was diagnosed with throat cancer. While Kilmer believed his could pray his illness away, his children persuaded him to pursue traditional medical treatment to help save his life. His treatment included chemotherapy, radiation, and a tracheostomy. As a result, Kilmer uses a voice box to speak and a feeding tube to eat. But thankfully, he says he's been cancer-free since 2016. And now there is new hope for Kilmer to regain his voice.
A new voice powered by AI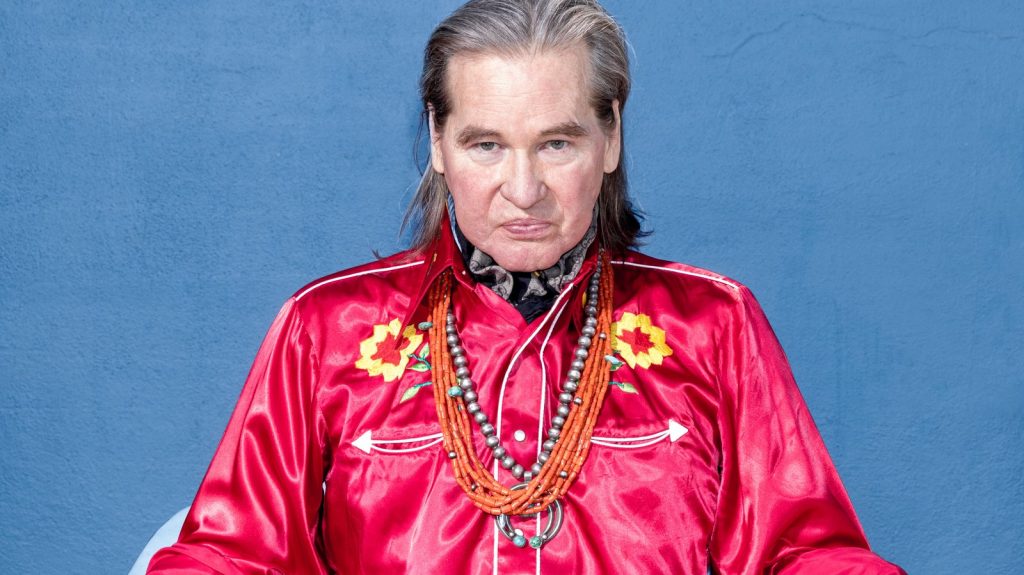 Recently, a British startup called Sonantic found a way to give Kilmer back his voice using digital assistance. Sonantic has mastered technology that takes clips from movies and TV shows to recreate the voices of actors. It says its desktop-based text-to-speech program is capable of mimicking Kilmer's emotion and projection. It will let him lend his familiar voice to future films or even use the program in his personal life.
In August 2021, Sonantic released a clip of Kilmer's digitally-recreated voice, and the results are impressive. Listen for yourself.
Before Sonantic was ready with its AI voice recreation, however, Kilmer used his voice box to speak in his most personal and revealing film yet: a documentary on his life.
'Val': The Val Kilmer documentary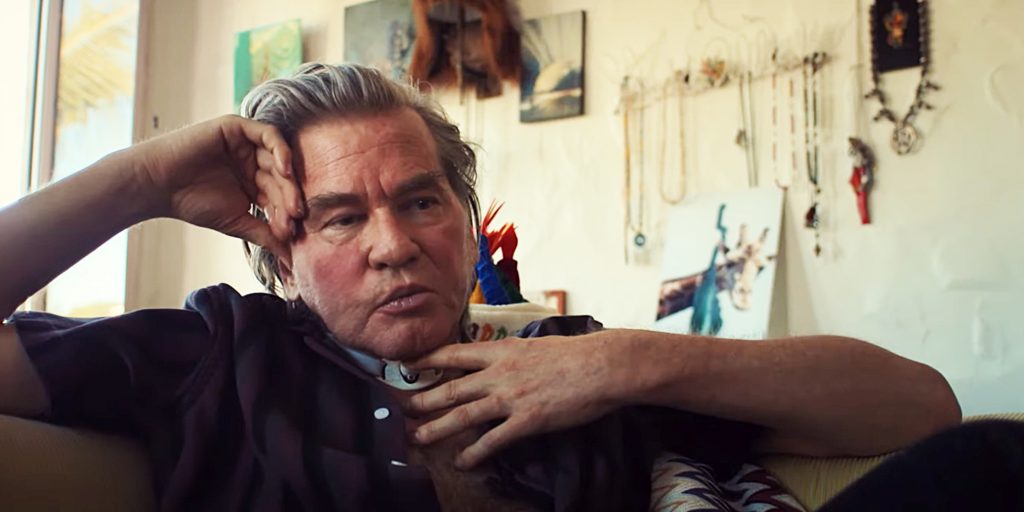 The Amazon Original documentary Val is an intimate look into the actor's life over the years. For over four decades, Kilmer has shot home videos of his work and his life. This allowed directors Ting Poo and Leo Scott to assemble his vast footage into a truly comprehensive documentary, narrated by his son Jack.
The film was a hit when it debuted at the Cannes Film Festival in July 2021. It currently has an amazingly high 93% "Fresh" score on Rotten Tomatoes. And with Kilmer's upcoming return to one of his beloved classic roles, we may be seeing a Renaissance for this veteran actor.
Back into the danger zone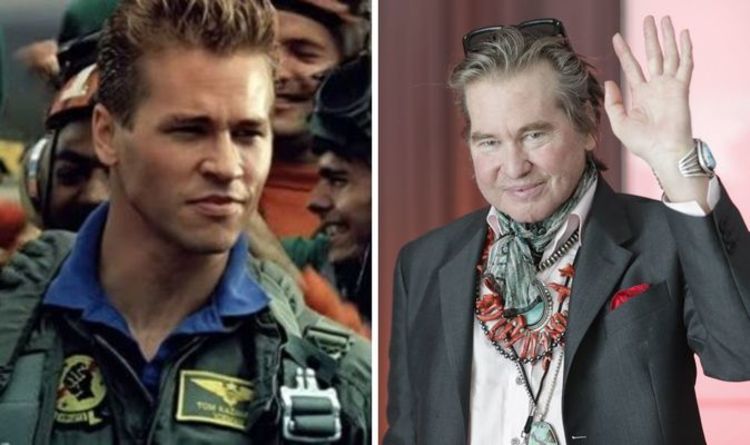 Now that he is cancer-free, Val Kilmer is not wasting any time making his career comeback. Fans are excited he will be returning as his classic character Iceman in the upcoming sequel Top Gun: Maverick.
Interestingly enough,Top Gun star Tom Cruise insisted they could not make the movie without Val Kilmer. Producer Jerry Bruckheimer told People, "We all wanted him, but Tom was really adamant that if he's going to make another Top Gun, Val had to be in it."
While they might have been bitter rivals onscreen, Kilmer and Cruise seem to truly respect each other in real life. And megastar Tom Cruise is just as invested as the rest of us in seeing Kilmer make a well-deserved comeback!